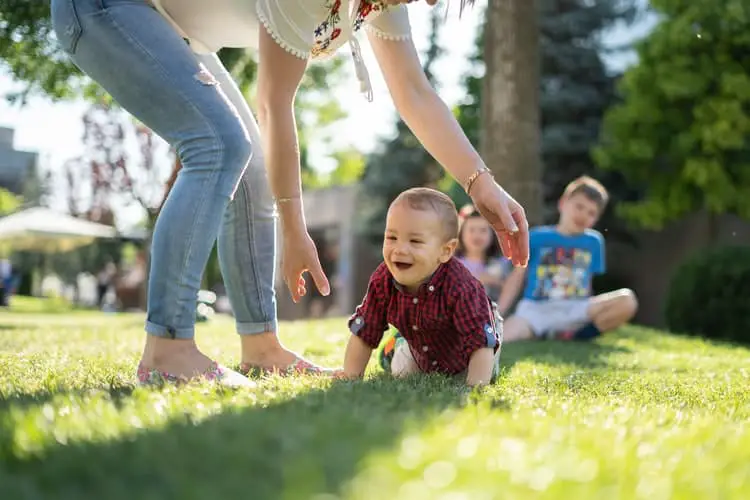 If you are a person who likes to be active, supervising and taking care of children? We will discuss Trainee Nursery Nurse Job Description, here in the article. People above the age of 16 can handle trainee nursery nurse jobs. The general duties involve assisting the nursery nurse and teacher by helping them with educational activities, providing meals, and making the kids play around. They provide care for newborn babies and children's in providing them a safe and nurturing place, such as hospitals, schools, nurseries, and family centers. They shall take care of the needs of children and babies daily. They coordinate the activities of kids as per schedule. They shall supervise the children and maintain observational records.
Trainee Nursery Nurse Job Description
Nursery nurses shall supervise and lead activities for infants and young children. They supervise kids' activities such as building blocks, making them read and write, building a sandcastle, and improving their social and personal skills. The job of a nursery nurse requires educational background. Whereas the role of a nursery assistant is comparatively less qualified than a nursery nurse, their duty involves keeping the environment safe and clean for kids, assisting children with activities, and maintaining records. The employment is majorly for infants, nursery schools, and primary schools.
Responsibilities- Trainee Nursery Nurse
The responsibility of trainee nursery nurse involves the following:
They tend to take care of the basic needs and requirements of children's such as feeding, washing, and training them to use toilets.
Involving them in activities such as reading, storytelling, and writing.
Empathize between right and wrong, basically guiding them with their behavior in social life.
They act as a liaison between parents and teachers.
Scheduling and coordinating their basic education in developing literacy skills.
Ensure to keep the health and welfare of the children.
They act as a friendly guide to the children by supporting them and advice them as and when needed.
They shall manage the behavior and take care of the needs of the children.
To organize outings and arranging trips for children, liaising with parents and teachers.
They supervise their assistants and train new staff. 
They strike a balance between their daily activities such as fun play, observing the child's progress, and back-watching them. Also, you shall monitor their progress and report it to their parents. As you get experienced, you get to become an educator in the future.
Salaries and Wages – Trainee Nursery Nurse
An experienced and qualified nurse gets to be paid around £18,500- £25,000 every year. Private schools make additional payments for specialty skills up to £26,000. If you progress to become deputy manager, you get to be paid about £28,000. The lowest income is about £18,579, the average salary is up to £19,000, and the high salary is £19,000.
On an hourly basis, nursery nurses get paid around £7.00-£9.50 based on location and prior experience. Based on the living cost, they get paid around £11-£12 for an hour. The salaries are better in pre-school comparatively, where nurseries may pay more to the employees but are restricted to budget. As per the agency, the employee chooses the type of work, whether it is part-time, full-time, or permanent.
Their salaries vary on many factors, which include:
Special Skills: Nursery nurses working in a specific field like kids with mental issues, physically disabled, and special needs can get paid more.


Type of Work: Nursery nurses can work in public and private sector jobs. The private sector includes privately owned nursery nurses; whereas the public sector includes schools and hospitals. The NHS nurses get paid more than the above list of salaries.


Experienced candidates: The trainee nursery nurse gets paid as per their level of experience; the role of supervisors and manager gets paid more.
Job Description- Trainee Nursery Nurse
This job shall not follow a similar work pattern, as it includes various actions and teaching children's, following up with activities. This is quite a challenging job as kids are prone to throw tantrums, and they fall sick. They shall schedule their activities and set a proper procedure to make the learning fun, thereby encouraging the child. The job description will include the following duties:
Teaching numeracy and literacy: Teaching the kids to develop literacy and numeracy skills through fun and informal lessons.
Learning activities: Scheduling and planning fun activities such as stories, teaching arts and crafts, games, playing outdoor, etc.
Coordinating trips: They shall plan outdoor trips and ensure safety and get permission from parents.
Supervising eating: Preparation of food, planning their mealtime, and ensure that they eat healthily and in proper proportion.
Supporting: Keeping them comfortable if they are stressed, being upset, and ill.
Keeping a clean environment: Make sure you keep the play area and toys clean and safe for the kids, as they tend to keep things in the mouth.
Training them for toilets: Give them proper training to use the toilet and change nappies as and when required.
Washing: Teach children to keep themselves clean and tidy, to teach about hygiene.
Observation: Keep observing their activities; be consistent in recording their growth and progress.
Maintaining health: Make sure the children are in a safe environment.
Reports: Ensure to write reports on their progress by doing the necessary paperwork.
Parents meet: Regular touch with parents will help the children's growth, discuss their developments, and raise concerns about their behavior.
Educational Background- Trainee Nursery Nurse
To get employed as a nursery nurse, qualification is required as per law. There are many trainee positions available. This job position requires standard education in mathematics and English. The following qualifications are required for a nursery nurse:
As per law, to get recognized as childcare, the candidate shall pass level 3 and above, it includes the below:
CACHE Level 3, diploma in education and childcare.
National diploma from BTEC, in children's care development and learning.
Level 3 from NVQ (National Vocational Qualification) children's care development and learning.
SVQ services for children.
These courses are offered in most of the colleges located locally, and it takes about 180-200 hours to complete the course. Few colleges have options for distance learning. But the general requirements are GCSE at grade 4+ in English and mathematics.
Also, within three months of employment, nursery nurses must get pediatric first-aid certification as per law. This certification is required to help the ill and injured child take care of the kids in emergencies. In some cases, employers may sponsor the training.
The employer must request an enhanced DBS check from the barring service and disclosure before offering the candidates the job. This is done to reveal any arrest, convictions, or warning made by the police against the candidate.
Work Experience- Trainee Nursery Nurse
This job requires no prior experience, as taking care of kids or babysitting or looking after siblings will be a great advantage during hiring. The role varies as per your experience. Though the role may not require you to have an educational background, some employers expect prior experience as a nursery nurse.
Required Skills- Trainee Nursery Nurse
This job comes with great responsibility, as the parents put their trust in the first place to take care of their children. The trainee nursery nurse requires the following qualities:
Patience: They shall remain calm in any situation, as it is involved with the child's activity.
Empathy: Teaching them about the right things and ensuring that they behave well.
Communication: This is one of the important factors, learn to communicate well with the kids, let them speak their minds out. Explain things in their way of understanding.
Physical Stamina: This job requires great stamina, as you're involved in keeping them active and have a responsibility in taking care of them. Making them play outdoors.
Literacy and Numeracy: Teach them basic literacy and numeracy; make them familiar with alphabets and numbers.
Organizing: Plan your schedule accordingly; it should include daily activities and lessons to learn.
Leadership Quality: The candidate shall have leadership quality as they take charge of kids and assist them.
Making the Decision: you should be a great decision-maker and stay in the presence of mind during any emergency.
Benefits – Trainee Nursery Nurse
The job has great benefits over employment. But the benefits may vary based on the sector. The common benefits include the following:
Pay for sick leave
Plentiful annual leave
Scheme for pension
Discounts for childcare
Training 
Support for career growth
Nursery nurse employment is available in both the private and public sectors, as the fast-moving world requires childcare. Majorly 50.8% of trainee nursery nurses work for part-time employment, whereas 47% work full-time. There is a wide range of contracts available based on the requirement.
Also read Fire Fighter Job Description, Duties, and Salary Structure
Trainee Nursery Nurse Job Description, Salary, & Duties