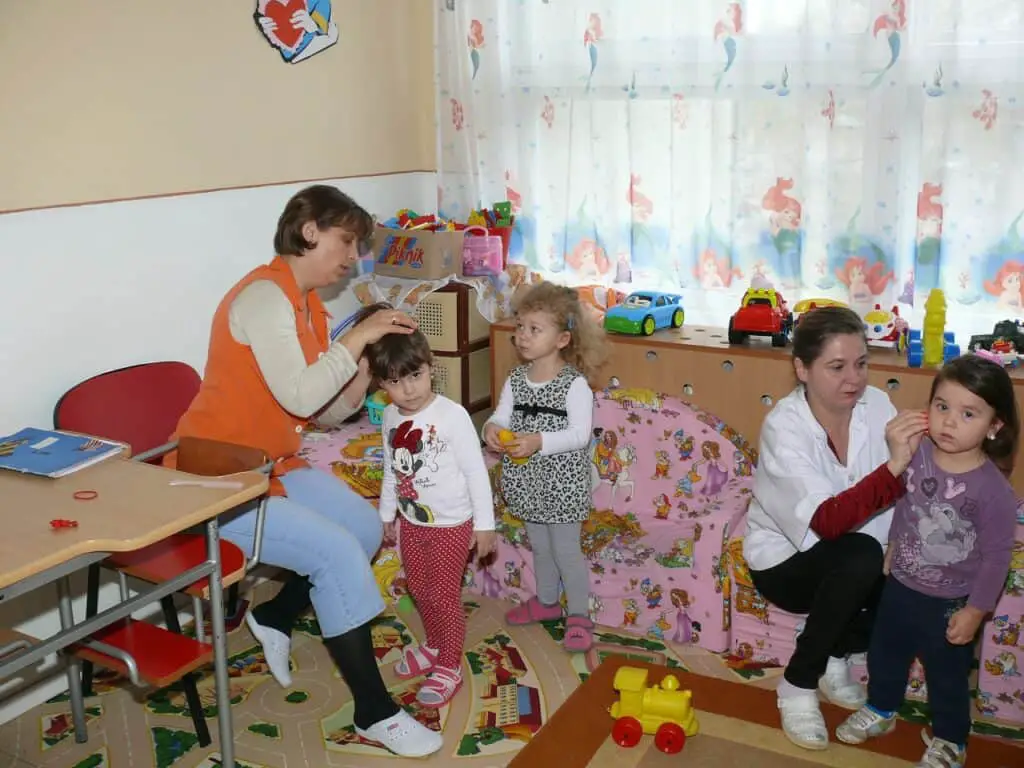 Toddlers are children between the ages of 1 to 5 years. We will discuss Toddler Teacher Job Description here in this article. They are full-time jobs, and the teacher who will take care of them and teach them needs to be specially qualified. Toddlers are a handful full, and a toddler teacher needs to know how to handle them efficiently. A toddler teacher must possess many qualities, like patience, being good with children, being responsible and energetic, etc. They are expected to partake in the social and emotional development of the toddler.
Toddler Teacher Job Description
A toddler teacher looks after and teaches small children or toddlers. They must be able to conduct classroom activities, maintain safety protocols, bridge communication with parents, and keep track of toddler development. A toddler teacher is expected to turn into a role model for the children and be someone with suitable personality traits and have a passion for the job.
Duties of a Toddler Teacher
A toddler teacher has to fulfill many duties such as:
Maintain a safe and nurturing environment for the toddlers.
Teaching new things to the toddlers
Open a dialogue with parents of the toddlers so that you get to know toddler needs.
Conduct educational activities and fun time. 
Teaching discipline and good behavior.
Teaching fair play to the children.
Keep track of toddler concerns and report if necessary.
Pay attention to toddler play and report the behavior to parents.
Feed toddlers at regular intervals.
Change diapers when necessary.
Meet with parents to discuss their child's progress.
Read books to the toddlers.
Prepare everything needed for the various activities.
Put toddlers to sleep when it is time for rest.
Make sure that all areas of toddler interaction are kept clean and hygienic.
Educational Qualifications
You need to become a toddler teacher with a bachelor's degree, master's degree, or a child development associate certificate (CDA). It is good if you have a degree in child psychology or a degree in education. Teaching and child care experience is a must for this career. Toddler teachers require a license in many places. Acquiring a first aid and CPR certification is important to become a toddler teacher. You must also have the potential to work with young children to be successful in this career. Toddler teachers are passionate about working with the children, and they enjoy their job.
Salary 
The salary of toddler teachers varies with where you are working, the level of experience you have, and your degree. The toddler teacher's annual salary is around $29,780. For a child care worker, the annual salary is about $23,240.
Job Outlook for Toddler Teachers
 The outlook is good because early childhood educators (ECE) in shaping the child's future. Employment of toddler teachers will rise until 2028, and child care workers' employment will rise in future years.
What are the traits of a good toddler teacher?
A good toddler teacher needs to have the following characteristics:
Kind and nurturing attitude
Good communicator as communication is important for this job.
Patient in nature
A good organizer for class activities and playtime
Creative when working with the children
Full of energy while playing with the toddlers
Know child care
Be able to handle stress well 
Should be emotionally stable
Possesses the necessary qualifications and degrees.
Able to work with different learning abilities of children.
What are the benefits of becoming a toddler teacher?
If you are a toddler teacher, you can play an important role in shaping the minds of the future generation.
You have a chance to make a difference.
 You have a chance to influence the lives of young children for the better. 
You will be able to work with the creativity and curiosity of children. 
Becoming a toddler teacher means that you keep learning new things and use your creativity through new teaching methods. 
It is a great job for those who love children and have a knack for handling them.
It is exciting to work with children.
You get to develop your interpersonal skills
You get to develop your multi-tasking skills too
What are the drawbacks in becoming a toddler teacher?
Becoming a toddler teacher means that you have to work with a large number of children every day. Therefore, it is a huge responsibility and can be stressful. 
The salary of toddler teachers is lower than that of the other teaching positions.
The post of a toddler teacher is physically demanding as well because you are working with energetic toddlers.
The working hours are longer too.
I might have to face issues from parents of toddlers.
Will have to deal with special needs in children.
I will have to work with children who exhibit different abilities.
Work Hours
Toddler teachers work within usual school hours. They work for 10 months and then have a 2 month break. They work for shifts ranging from 6 am to 6 pm.
Wrapping up…
A toddler teacher is a great job if you love working with children. It really makes you exercise your skills and creativity while on the job. Children are the future of this world, and a chance to shape their minds for the better is a privilege. So, a toddler teacher has to be someone with many positive traits that he or she can impart to the toddlers. This will mold their characters, and they will become exceptional human beings when they grow up. Therefore, a toddler teacher has a key role to play in the lives of young children, and it is an essential job for one to undertake. They make toddlers ready to face the real world, and that is a job of utmost importance.
Also read Head Start Teacher Job Description – Salary and Responsibilities
Toddler Teacher Job Description – Duties and Salary