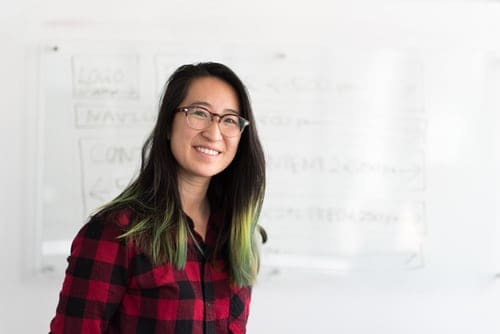 Head start teacher is responsible for children's growth and safety from age 3 to 5 of the middle class or low-income families. We will discuss Head Start Teacher Job Description here. Children spend about one half of their day with them. He is responsible for children's mental, behavioral and educational progress by providing them with a safe and healthy environment inside his class or sometimes outside the level. He trains them for elementary school. An associate degree in a relevant field is the demand of employees. However, candidates with higher education in the same area are preferred.  Besides this good communication skills are also a demand of this job. An average annual income of a female head start teacher is about $33,000.00. 
Purpose of Head Start Program
The Head Start program was developed to break the cycle of poverty, providing preschool to low-income families in the United States of America. The federal government funds it. It would be a comprehensive program to meet impoverished youth's emotional, psychological, social, and health needs. Over a million children are supported annually through this program.
History of Head Start Program
In the last decade, the importance of early childhood care and education has gain attention worldwide. Accordingly, many investments are made in early childhood education programs by several economic and educational institutions across the planet. On 8th January 1964, the 36th president of the United States of America declared war on poverty. His primary goal was to eradicate the root cause of poverty. President Lyndon Johnson strongly believed that quality education would play a key role in winning this war. At that time, in research, it was found that early intervention programs of children's education could affect socio-emotional and cognitive and development. And the following year of 1965 head start teacher program was started across the country as a 2 months summer program. That summer program's success led to the head start program's foundation the next year, in 1966. Most recently, in 2007, the head starts teacher program was reauthorized, which includes bipartisan support. 
Head Start Teacher Job Description
Who is a head start teacher? , what does he do? and what are his responsibilities? These are some questions that come into your mind when you hear the phrase ''head start teacher''. In simple words, a head start teacher is a safety keeper for younger children of unprivileged families. Head start teacher's primary goal is to educate the whole child. Due to the head start teacher's challenging nature, he works in a team composed of a head start teacher, lead teacher, and teacher assistant. It is expected from the head start teacher that he remains in contact with parents, as their involvement in a child's growth and development is one of the major components of the head start teacher program.
Working Hours
Head start teachers have to work in a school like conventional teachers during working hours. They have to manage, educate and inspire a group of infants from 6 to 8 hours with little breaks. Sometimes they have to spend more time in school for preparation of curriculum and manage other activities. 
Requirements for Head Start Teacher
Qualifications: Female candidates or candidates who love children are considered best for this job. Candidates must have an associate degree in early education or a relevant field, but those how have a bachelor's degree are preferred. CPR certificates are considered necessary for a head start teachers, especially for younger children. Some institutions require specific training in this field.
Computer Literacy: A good understanding of computers and new technology is indispensable. A quick knowledge of Google Apps such as calendar, sheets, and docs, and Microsoft Office Suite is also mandatory for this job.
Additional Skills:

He or she must have excellent communication and time management. As they have to encounter different challenges every single day.
A lot of patience and physical stamina is required for a good start teacher as dealing with infants demands a whole heap of energy and calmness.
The empathetic and caring nature of a person gives some advantages for this challenging profession. 
Creativity, flexibility, and a good sense of humor are some bonus expertise.
Salary
According to a (BLS) report, the Bureau of Labor Statistics, the annual income of head start teachers falls in the range of $50,000 to $20,000.  Often, salary depends on a head start teacher's experience level, $20,470 for newbies, which could proliferate up to $52,296 with time and experience.
Responsibilities of a Head Start Teacher
Most of the time, a head start teacher encounter children from age three to five. He teaches them the simple and basic ethics of life. He safeguards the well-being, safety, and health of a child. He teaches language social skills to children.
Basic Skills: A head start teacher teaches his children basic skills such as language, colors, motor, counting, and letters.


Learning Environment of Class/School: It is his/her duty to create a warm and collaborative environment and strong relationships with fellow teachers, parents, state institutes for the well-bigness of students and society.


Curriculum Planning:

They design curriculum for children in such a way that it fulfills the requirements of every single student.
They plan their curriculum so that it focuses on almost all aspects of a child's development.
They also discuss this curriculum with parents, head start director, and special need aids so that no one is being neglected.



Communication with Parents: They have to communicate with parents, the head star director, and other child development institutions in case of any emergency or any concerns regarding their developmental progress.


Wellness Checks: He conducts regular mental and physical wellness checks of the child with a professional doctor or psychiatrist's help. The head start department provides these services in addition to immunizations and nutritional assistance.


Response to Emergencies: In case of any emergency in class, such as first or conflict,  the head starts the teacher to act as the first defense line in style. It's the head start teacher's duty to handle it and inform the higher authorities such as the head start director.
Also read Infant Teacher Job Description, Salary and Duties
Head Start Teacher Job Description – Salary and Responsibilities