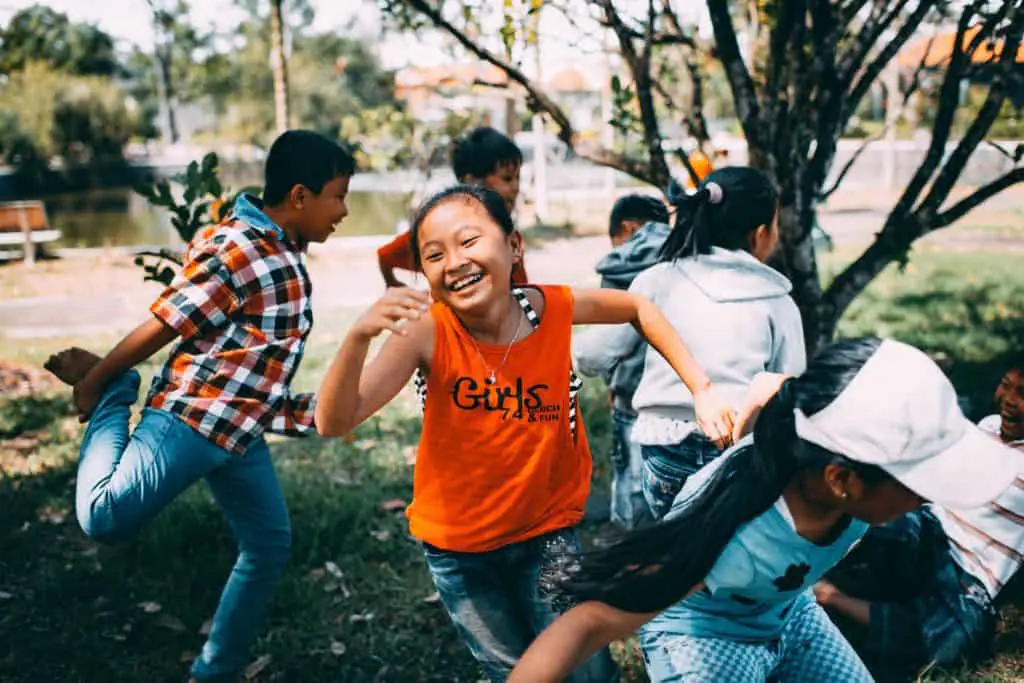 The first thing that pops into our mind is who is a soft play assistant and what are their duties? We will discuss the Soft Play Assistant Job Description. They often go by the name "Children's Play Assistant" Soft Play Assistants are involved with a wider team and work to ensure the safety and security of young children playing in a specifically designed area involving soft surfaces and equipment. Their duties also involve providing dedicated customer services, supervise children in terms of safety, organizing fun and safe activities for children, and sometimes leading the activities for a good start. 
Soft Play Assistant Job Description
The highlight here is to know that a soft play assistant has to involve children of different ages. So, one should have a loving, caring attitude and affection towards children. Among all age groups, children are the most complicated, innocent, stubborn, and jolly beings. They carry a different mindset from adults. The way they look at the world is completely different. The job includes knowledge of child psychology and experience with children.
Having said about child psychology, in brief, one can prepare for this job by acquiring qualifications like:
Level 2 Award in Outdoor Play Practice – Skills on outdoor activities are necessary for providing safe yet fun activities to children for playing purposes.
Level 2 Certificate for the Children and Young People's Workforce – This qualification allows learners to gain the knowledge required to supervise children and young people ranging from birth to 19 years of age. It prepares the learner to know about the age range and handle them accordingly.
Level 3 Diploma in Children's Play, Learning, and Development – This qualification provides the childcare skills required when children and young people are involved from birth to eight years of age. It is a 2 years program.
T Level in Education – This program is suitable to acquire both knowledge and practical skills in the childcare sector. This qualification helps to seek practicality in a situation and ways to implement the right things at the right time.  
These qualifications can open a wide range of opportunities for people seeking good career options in this field. Moreover, these qualifications can help you enhance and develop new skills in the childcare sector.
Brief Knowledge About Child Psychology
As stated, understanding a child's mind requires a specific set of skills. Children have a different perception to imagine and look at the world. To better understand their mind, the term Child Psychology comes into play. It involves studying a child's mental, emotional, and social development collaterally with their physical development. Every child does not carry the same characteristic. Their characteristics and emotions vary in a broad spectrum. Child Psychology has made it easy to categorize children in different categories based on their traits and emotions. This has been done to organize the distinct set of approaches a person can look into while interacting with a child of specific traits.
It helps to:
Understand the child in a better way.
Plan and interact in a better way.
Understand psychosomatic problems to deal with them with a good approach.
Understand child's hygiene.
Relate with child's development process.
Duties of a Soft Play Assistant
Core Responsibilities:
Supervision of young children and ensuring a safe and secure environment.
Stop children from attempting something that could be dangerous.
Quick and efficient response in a critical or emergency.
Listen to customer's complain and resolve them with efficacy. The complete focus should be on providing excellent customer service.
Interacting with the children and participating with enthusiasm in their fun activities.
Capable of taking administrative tasks to deliver the services.
Supervision and inspection of the surrounding where children play to ensure the hygiene and safety of the place.
Handling of transaction processes and payments.
Good conduct maintenance with the wider team to ensure a better team effort.
Marketing skills to promote the products and services to a wider range of customers.
The sole purpose of the list above is to give clarity of the duties and responsibilities that comes along with this job. It is just an illustration to find out who can be a good fit for the job, which is not exhaustive. Along with the duties mentioned above, some additional duties can emerge from time to time according to the situation. So, consistency and a liking for the duties are much needed for a person who is willing to apply for the same. 
How Can You Figure Out Whether You Are the Right Fit?
The following points demonstrate the traits required for the Soft Play Assistant job:
Providing good customer services should be the main focus, and if that is what makes you happy and satisfied, the services are good enough to surpass customer's expectations.
Being truthful to yourself and your customers, being ethical in work, and keeping promises and commitments done to the customers.
Honesty and integrity in work.
Respect for diversity and equality. Giving fair treatment to every customer with good behavior.
Taking care of personal responsibilities and achieving them with effectiveness.
Thrive on challenges.
If you think you can provide a fair service to society along with having the relevant skills and qualifications, you can apply for the job.
Required Qualifications and Skills
2 standard grades or equivalent in Mathematics and English.
Experience in the customer service field involving face-to-face interaction, preferably experience in working with children.
Apply skills from automated external defibrillator (AED) qualification.
Apply skills and knowledge from emergency first aid qualification.
Desire and willingness to continuously upgrade and develop new skills whenever required. Attend sessions and training plans for the same apart from the normal duties.
The job requires a willingness to be flexible with work hours.
Automated External Defibrillator Qualification (AED)
The validity of the qualification is two years, and it provides you with the skills to give CPR to someone in case of emergencies. It turns out to be extremely useful in saving someone's life. AED qualification is now becoming very common in workplaces and public places for the value it carries. It can automatically increase the chance of survival. The outcomes of the learning are as follows:
It enables you to carry out immediate CPR procedures on unresponsive casualty whose breathing is normal. 1) Airway Procedures helps in breathing, 2) Knowledge of Recovery positions, 3) Determine the level of consciousness
It enables you to carry out immediate CPR procedures on unresponsive casualty whose breathing is not normal. 1) Helps you to recognize the need for Resuscitation 
It enables you to learn the right techniques of Automated External Defibrillator. 1) Identify and recognize the safety level of this procedure, 2) Helps to differentiate in a procedure that should be performed on a child, 3) Helps to identify the correct placement of AED electrode pads, 4) Demonstration of combining Cardio Pulmonary Resuscitation with AED, 5) Helps to gain knowledge of the signs that the casualty shows when he/she starts breathing normally.
This qualification helps you to gain confidence and apply the knowledge practically. This also involves training in resuscitation and choking procedures. 
Conditions of Work
There is the involvement of indoor work mostly but can occasionally involve outdoor work.
The work involves a wide spectrum of settings such as hospitals, parks, community centers, playgroups, buses, and children's youth clubs. 
Part-time work is most common, but full-time is also available.
The work time usually starts at 7:30 AM and finishes at 6 PM. Evening time requires more precision in work than usual because that is considered the playing hour of the children after school.
The work settings can also involve a school where the soft play assistant is supposed to be present during the breakfast clubs.
The above points will help you to know the conditions of your work that would bring precision and efficiency to your job. 
Salary of a Soft Play Assistant
Hourly Wage:
Surveys show that the hourly pay rate of the 25th percentile Child Life Assistant Salary is around $19. Similarly, for 50th percentile Child Life Assistant, it would be around $21. For 75th Percentile Child Life Assistant, the pay would be around $23, and finally, for 90th Percentile Child Life Assistant, it comes to $26 per hour. This fact is based on a survey that was last updated on May 27, 2021. 
The national average salary for a Soft Play Assistant in the United States is around $26190/yr. The salary range varies from as low as $17000/yr to as high as $41000/yr. Salary depends on various other factors, which are a qualification of the person, the experience he/she carries, and the quality of their work. So, a clear precision on the salary range cannot be estimated, but one can get an idea from the above available data.
Conclusion 
The job of a Soft Play Assistant comes with a lot of responsibilities, and just like any other job. It has its pros and cons. If you think you are eligible for the job with the desired qualifications and seek interest in children, this can be an option.
Also read Children Ministry Coordinator Job Description 2021 – Salary, Duties, More
Soft Play Assistant Job Description – Salary, Duties