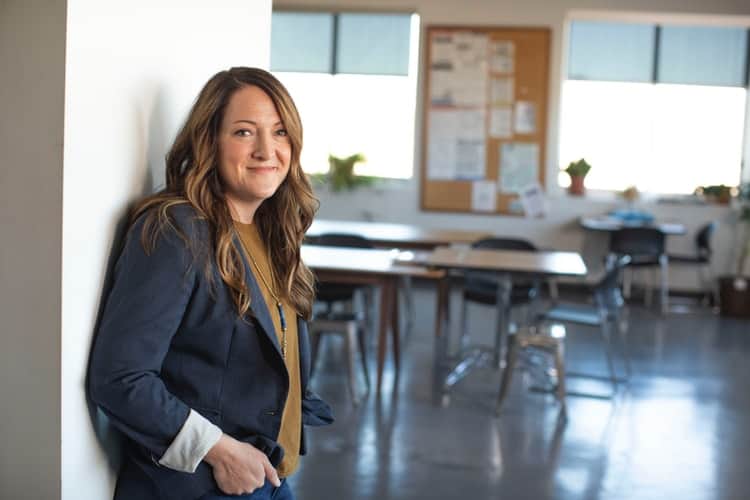 Are you looking for the job description of a school secretary? Then you are at the right place. Their duties include general activities that revolve around school-specific needs. At times, they might be assigned to work as administrative officers or designated to the grade-level school building.  Besides this, they work during the school calendar period or based on a contractual basis, depending on their employer. In this article, you will learn all you need to know about the school secretary job description. Without further ado, let's begin.
Job Description – School Secretary or Receptionist 
The purpose of a school secretary or receptionist in a school is to provide administrative or secretarial support to the school. They help communicate information to staff, parents, students, and other districts. Furthermore, they also ensure that the school complies with administrative, legal, and financial requirements while supporting providing a broader service to parents, students, support and instructing employees.
Purpose statement of a School Secretary
To manage prescription medications and first aid service to students to offer essential or emergency care in harmony with federal, state, and district requirements.  Essential Functions of a School Secretary or Receptionist
To understand how important a school secretary may be, here are a few functions of their roles.
Assist other personnel in supporting in completion of their work activities
Compiles data from different sources such as meetings and calendars to comply with administrative, legal, and financial requirements.
Collects funds or fees from student events (ticket sales, student fee money, fundraisers, yearbooks, dances, uniforms, field trips, etc.) to ensure timely and accurate transactions are completed.
Welcome all visiting guests to ensure every guest signs in or out to keep proper records of everyone.
Coordinate different activities and programs to ensure equipment and facilities' availability according to lay down procedures and guidelines.
Analyze situations involving students, staff, the public, parents, police to take necessary action or direct officials for resolutions. 
Keep different records – electronic and manual records, including files and department databases. The purpose of keeping these records is to provide documentation and reliable information that comply with relevant authorities within its jurisdiction. 
Maintains the inventory of all materials and supplies to ensure every item is available when required.
Monitors program/department activities assigned (office machine operations, purchase orders, etc.) to ensure there is complete compliance with administrative, legal, and financial requirements.
Educate new campus personnel on appropriate district and school practices such as building procedures, directions, etc., to effectively pass new personnel through campus operations.
Supervise student workers to help develop their skills while ensuring they understand established procedures and policies. 
Performs record-keeping activities and clerical functions such as copying, scheduling, mailing, faxing, etc., to provide material and informed when needed within and outside the established. 
Prepare various written reports and materials such as master calendar, annual reports, programs, bulletins, financial statements, Parent handbooks, newsletters, agendas, minutes, and correspondence. These are important for documentation, referencing, and transferring information in line with administrative, federal, state, and district requirements. 
Prepare written materials such as receipts, bank deposits, newsletters, bulletins, agendas, minutes, correspondence, reports, etc., in order to provide written references, documentation, and conveying information to relevant authorities.
Process different fiscal information, including incoming invoices, refund requests, student fees, purchase orders, and special payment requests to ensure the school complies with federal, state, and district requirements. 
Process documentation and materials such as travel requests, student database updates, bank deposits, requisitions, field trip forms, work orders, registration, and supplies. All these are necessary to disseminate information to the relevant authority for actions to be taken.
Respond to different inquiries from internal and external parties such as public agencies, students, staff, parents, etc, to provide information, facilitate communication among different departments, and provide direction when necessary. 
Schedule different activities such as referral appointments, assemblies, testing arrangements, special programs, meetings, etc., in order to assist in meeting staff needs and proficiently use facilities, equipment, and personnel in the office.
Attend meetings assigned by superiors in order to gather and convey messages or information needed for actions to be taken.
Supports both principal and other administrative personnel to assist with administrative functions.
Besides these functions mentioned above, the job description of a school secretary or reception might also include maintaining office tools, equipment, and work areas such as cleaning, clearing paper jams to provide a safe working environment for everyone. Additionally, they must ensure these items are available for use when needed.
Skills Needed
To be employed as a school secretary or receptionist, there are essential skills you need to possess. These are fundamental to performing your duty effectively and diligently. Skills are needed to perform multiple takes and might require you to upgrade to meet the ever-changing job conditions.  However, to flawlessly carry out a school secretary's role, you need certain skills to perform your function satisfactorily. These include planning and managing projects, operating standing office equipment, maintaining accurate office records, and using pertinent software applications. 
Job Requirements for School Secretary (Minimum Qualification for the role)
Knowledge Requirements 
To begin, you need to have adequate knowledge to perform necessary mathematical calculations, analyze and interpret technical information. Other knowledge includes composing different documents, facilitating group discussions, analyzing situations, and drawing conclusions. Furthermore, you need specific knowledge, including grammar and punctuation, business telephone etiquette, and bookkeeping principles. These are just the fundamental knowledge you need to have.
Ability Requirement
The role of a school secretary requires specific abilities for anyone to function correctly. You need to have the ability to schedule different meetings, activities, events and routinely gather, collate and classify information. Additionally, flexibility is essential to work independently with others in different situations; analyze data, and operate equipment through different standardized procedures.
Other specific abilities you need to perform your duties satisfactorily include maintaining confidentiality, communicating with different groups, meeting schedules and deadlines, multitasking, working with regular interruptions from different people, and setting priorities. Additionally, you need to know how to work independently, administer first aid, make a decision independently, and work with a team effectively. 
Also read How I Became a C-Level Executive Assistant
Latest School Secretary Job Description 2021 – Duties & Salary