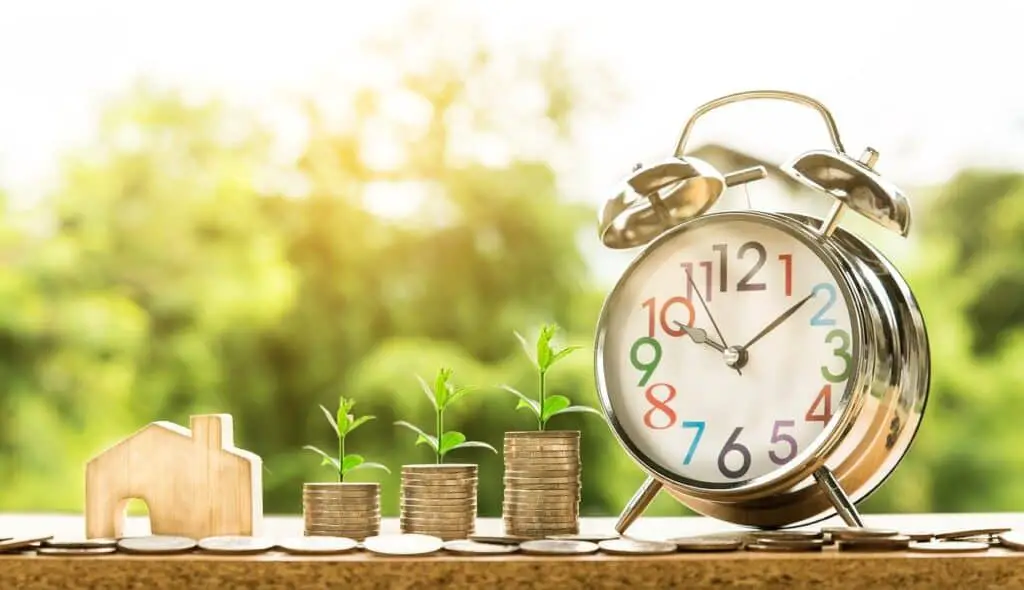 The world of investments has been getting complicated ever so slightly with the pandemic and the market's downfall in the first half of the previous year. That is why you need to consider your life and investment choices before buying anything luxurious, potentially getting you bankrupt if your choices are not correct. That is why investing in an asset rather than buying liability is important in the long run. We will discuss Real Estate Analyst Job Description here.
The investments that you buy will depend on the type of money you want to make. If you want to observe a climb in your money steadily, then you can invest in FDs and government bonds. If you are sure of the stock market, then investing in stocks is good for you, and if you have lots of capital that you're not using, it is better to buy real estate and then rent it off to make more money. There are many things to discuss in real estate that might be of use.
The job of a real estate analyst simplifies the job of how and where to buy real estate, there are many things to remember before buying real estate, and one of those things is to wisely know which sector or area gets you more money and is cheaper, buying and selling off property can be a big deal if you need a flow of income that can pay your bills without you even working for it. That is why many people start investing in real estate near the ages of 30 to 40s to develop money for their retirement.
So, investing in real estate can be a complex job if you do not have the right guidance. If you do, your investment value will triple, and you won't have to worry about making money. You will have to know how to direct your flow of assets. Remember to always be big on your investments and get your liabilities in check not to harm your money flow. That is why it is important to make you know about these things.
We will be looking at the things that we will need to remember to analyze what a real estate analyst does to understand what course of action to take with one. We will be looking at the job description, salary, and duties.
Meaning and Information About Real Estate Analysts
Real estate analysts are one of the most important parts of the financial market. They help keep the documents sorted and analyze the geographic and economic market to gain perspective of the property that is available in the market and advise their customers on what property to buy, which is why it is more important for the people to listen to their advice because they are experts in their field.
Listening to them will make sure they encounter fewer losses, and it can help their livelihoods because they have been in the market analyzing the behavior of property for years. Their primary goal is to advise their customers on geographic locations and the profit/advantage a property can give if it is bought. Therefore it is essential to remember to trust the real estate analysts and thrive on their judgment before investing.
There are many things besides offering property advice that the analyst does, for that we will need to delve deeper into what the duties of the real estate analyst. Before that, we will be looking at what you will need to become a real estate analyst, the most basic requirement for getting a job in this field is to have a bachelor's degree, as 50 percent of the people have. Still, if you want to work for bigger companies, you will have to work forward by getting a master's degree in any subject.
The work of an analyst is to project all of the work in a package for the client, so it is easier for him to determine the outcome of the deals without getting into any specifics; that is why it is important for the people in this position to get a broader perspective of the things they need to learn so that they can advise their customers without any false information. Most firms select people with more experience, so you will need to remember to first gain experience in the financial field before becoming an adviser.
Many things are required of the analyst as they are experts in their field, and their tier contribution is invaluable, mostly because of the knowledge and experience they have.
Real Estate Analyst Job Description 2021
There are many things the people in this position must keep in mind. Firstly they must have lots of knowledge regarding the financial and the commercial world, they must know many things about the properties in and around the city, and most importantly their area of operation, they must organize the paperwork related to the people in the company and must also have innate knowledge about financial and mathematical problems. They must be quick on their feet and must know how to work together in a team.
They must know how to manage their time effectively and maximize their work hours, they must be quick-witted and know how to think on their feet while also being in touch with all the people in the firm to work together and get the work done quickly. They must prioritize urgent work from the less urgent and must know how to distinguish it properly. They must have good interpersonal skills and command their language to ensure the flow of conversation properly.
They must have a knack for working hard and making sure the people around them are giving it their all too.
Duties
There are many duties that the real estate analyst must partake in his daily workload to make sure they are achieving the goals set out of them by the upper management. He must always partake in team meetings and must know how to present his views. He has to make presentations to explain the clients better and know how to talk professionally with the clients. They must prepare documents of finance in their daily work and also analyze different properties. They must know how to communicate properly and find out the necessary information about various new projects around town to show the clients the best possible way to grow their portfolio.
Another duty of the real estate analyst is to make sure they interact well with their employers and the staff along with the customers to make the work environment free-flowing and healthy. They must make sure they are on the right side and must deliver on their promises so that the team can trust their judgment more. That is why the real estate analyst needs to be a people person and remember to always keep a smile on his face to make sure the team and the customers trust him.
There are many other duties such as getting potential clients, advising them, and attending the annual meetings to give an outlook regarding the potential business being done.
Salary
The salary of any position will depend on the type of agency you will work for and the amount of experience you have. You need to make sure there is a perfect balance of financial theory and practical knowledge. Your analysis of potential properties can get you clients and maintain your position in the firm. That is why you will need to remember to associate yourself with past trends and learn as much as you can from your colleagues who have more experience in the field.
That said, the average salary for a real estate analyst is around 60,000 dollars a year on average, remember this is not a starting salary as it tends to be lesser, around the 30 to 40k ranges after you gain a little experience abut the field, and your anime goes up in the firm, your salary will increase along with the benefits; therefore you need to remember to get experience in the field first and enter fully prepared to reap as many benefits as you can.
The salary will also range upon the quality of the interview you give in the organization and the strength of your resume. This will be a huge factor that will put you above the rest of the competition.
The Verdict
The verdict of the whole article is that the world of investments and real estate will keep changing, so people need to remember the importance of a good guide in the financial world. Therefore you must remember to put your faith in an expert who knows the ins and outs of the field so you can reap benefits without losing money. Having knowledge and experience is a huge factor in anything. Good luck!
Also read Teacher Job Description, Salary, and Duties
Real Estate Analyst Job Description – Salary & Duties