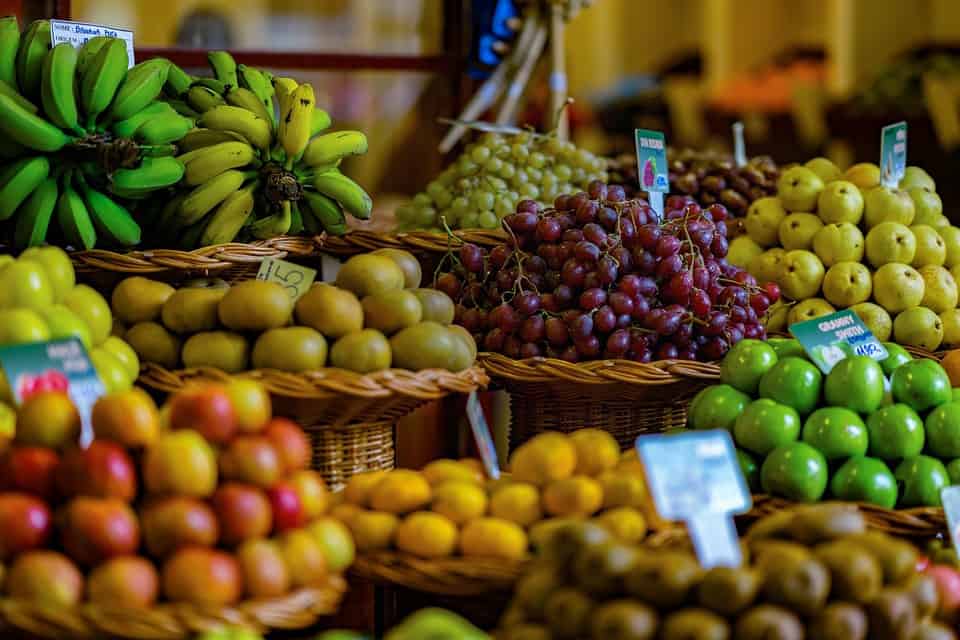 Are you a great salesperson? Do you have extensive knowledge of fruits and vegetables (groceries in general), commodities, appliances, etc.? Have you given a thought to join the supermarket? This knowledge that you possess is greatly applicable there. If you want to join a supermarket, you should consider joining Raley's, America's leading supermarket that operates 126 stores under parent companies.
Job Description
If the above introduction appeals to you, then you must hurry and go through this article to know about the various job opportunities available, the application process, and interview questions that you can use as a reference. The opportunities are endless. You can work in any department imaginable, be it in the kitchen or as a cashier, manager, customer service, accountant, and stock manager. Your role also extends to greeting customers, assisting them in purchasing the products they want, informing customers about any sales going on any product, check the stock of the product, keeping accounts of the customer's purchase and designing the display area, etc. It is your responsibility to ensure customer satisfaction.
Preliminary Requirements to Be a Raley's Employee
You should possess a high school certificate or bachelor's degree. The former is preferred, and the latter is not compulsory.
You should be at least 16 years of age. 
The restaurant operates for 7 hours. You may be required to work in shifts. Timing will depend on the supermarket location you are working for.
You should have organizational skills, and you should be a great team player.
You should have prior work experience working at any other supermarket or related career.
You should have excellent vocabulary skills, analytical skills, and interpersonal skills.
You should possess customer service experience.
You should be able to handle various tasks handed out to you and be flexible to accommodate the business's requirements.
You may be asked to work for long hours, including evenings, weekends, or holidays. You should be comfortable doing this.
Application Process
To apply for a job at Raley's, you can go to their official website that is www.raleys.com. Then go to their careers section. It will display a list of all the positions available at the current moment. Some job opportunities are provided by Raley's our Sales Associate, Customer Service Representative, Stock Clerk, Delivery Driver, Assistant Manager, Store Manager, Corporate Positions, etc. You can select a job area that interests you and apply there. You will get to see a description of the job. They will display the duties and qualifications required for the job. They will ask you your experience, application questions. Finally, you have to agree to their terms and conditions. Once you are done with this, you will complete your application process. The same application process applies to any job position you are applying for on their website.
Job Openings
They have a wide rand of jobs available in all the sectors. Some of them are mentioned in the list below:
Coffee Shop Team Member: As a part of this team, you will work in Raley's cafeteria section. You have to interact with customers, take their orders, prepare them, and suggest items from the menu. 

Duties:

Provide customers with a menu and take their orders. Then relay the order to the kitchen. Prepare coffee orders and serve to the customer. Also, suggest some baked goods or eateries that will go well with the coffee selection.
You have to make sure that all the ingredients to make any coffee are there in the kitchen. If any ingredient is not there, you have to inform the Operations Manager about it.
Maintain the decorum of the coffee area by cleaning and sanitizing it from time to time.
Operate the coffee section in the set time and arrange and dis-arrange setup when opening and closing the coffee section.
Maintain all financial works of the section by preparing an invoice or receipt for the same.

Requirements:

You should have worked for a minimum of 2 years in a cafeteria
You should possess a level 2 food hygiene certificate
You must have worked as a barista before and have in-depth knowledge with regards to all beverages.



Delivery Driver: A delivery driver is responsible for picking up orders and delivering them to the customer's doorstep. They have to overlook when the goods are loaded onto the truck or carrier, make a list of the addresses and deliver the products to the mentioned address in the given time. You also have to collect payments from the customer if made by cash. Many people place online deliveries. Hence your job is essential for Raley's

Duties:

Inspect the bus and ensure that all the goods are stocked up as per order.
Transport the goods to the desired location.
Deliver to the customer as per their address. Ensure that the good is delivered to the right customer, the goods delivered is accurate, and the proper payment is received as mentioned on the order receipt.
You have to answer any queries the customer has with regards to the delivery or the product.
You must take utmost care while transporting fragile packages

Requirements:

You should not have any prior driving mishaps
You must possess a high school diploma or GED certificate.
You should have a valid driver's license certified by the state you are applying to work for.
You should be able to lift more than 40 pounds.



Flooring Technician: This job entails you to clean and sanitize the floors of Raley's. By doing so, you maintain the decorum and aesthetic set up of Raley's. You have to vacuum the carpets, pick up any trash or bio-hazardous items fallen on the floor. 

Duties:

Disinfect the floor from time to time.
Clean and sanitize every department of the supermarket or any common area.
Strip and wax the floors to avoid any micro-organisms or dust particles to settle on them.
Use appropriate chemicals which are correctly labeled.
Coordinate with others to schedule your cleaning duties
Inform your supervisor if any maintenance issue crops up.

Requirements:

You must possess a high school diploma or GED certificate.
It is preferable to have worked as a flooring technician previously
You must have completed the on-site training provided by Raley's.
You should be able to handle any hazardous chemicals or bodily fluids.
Top Employers before Joining Raley's
While applying for a job at Raley's, you may be a beginner or an individual with extensive experience in this field. If you are the latter, you can check out some of the top employers where you may have worked and get an idea of your chances of landing a job at Raley's. The more experience you have under your belt, the higher are your chances are of securing a job at a top-reputed company. The benefit of this is that you will receive great pay.
If you work at McDonald's, you have a 9.6 percent chance of landing a job at Raley's
If you work at Walmart, you have an 11.3 percent chance of landing a job at Raley's 
If you work at Safeway, you have a 15.2 percent chance of landing a job at Raley's
If you work at Subway, you have a 2.8 percent chance of landing a job at Raley's 
If you work at Taco Bell, you have a 5.2 percent chance of landing a job at Raley's 
Salary of a Raley's Employee On The Basis Of Their Job Title They Hold
The position or job title you hold in the company you are working for plays a key role in determining your salary. If you have many years of experience under your belt, say you hold a staff pharmacist salary, you can expect an average pay of $135,369. Similarly, if you have very little to no experience under your belt, and for example, have been allotted the job title of a parking attendant, you can expect an average minimal pay of $20,618.
| | | |
| --- | --- | --- |
| JOB TITLE  | AVERAGE SALARY | SALARY RANGE |
| Staff Pharmacist Jobs | $135,000 | $131,000 – $139,000 |
| Team Leader Jobs | $110,000 | $100,000 – $119,000 |
| Software Engineer Jobs | $104,000 | $90,000 – $118,000 |
| Systems Engineer Jobs | $83,000 | $74,000 – $90,000 |
| Assistant Manager Jobs | $61,000 | $55,000 – $67,000 |
| Auditor Jobs | $55,000 | $44,000 – $68,000 |
| Assistant Store Director Jobs | $47,000 | $44,000 – $49,000 |
| Sales Associate Jobs | $38,000 | $30,000 – $48,000 |
| Bookkeeper Jobs | $38,000 | $35,000 – $40,000 |
| Pharmacist Technician Jobs | $35,000 | $32,000 – $37,000 |
| Deli Clerk Jobs | $33,000 | $22,000 – $48,000 |
| Bakery Manager Jobs | $33,000 | $30,000 – $34,000 |
| Warehouse Worker Jobs | $32,000 | $30,000 – $33,000 |
| Order Selector Jobs | $32,000 | $30,000 – $32,000 |
The average standard pay for Raley's jobs depending on job title ranges from $22,000 to $139,000 per year.
Why You Should Work At Raley's?
The mission of Raley's is to infuse life with health and happiness. They aim at providing fresh ingredients to their customers. Given their top-notch service skills, you can rest assured that you are working in one of the best supermarkets. Raley's is purpose-driven by ensuring the nutritional satisfaction of its customers. Person of all cultures are inclusive, and everyone is respected. And, of course, there is always an opportunity for career growth. Your health is also Raley's concern. You also get some benefits like a 10% team member discount, flexible work schedules, sick pay, direct deposit, weekly pay, etc. The pay rate at Raley's is pretty competitive, rounding to a Total Rewards program. 
Interview Questions
Have you worked in a supermarket before? If so, then in which department you have worked? (There are 2 ways to answer this question.)

Situation 1: If you have worked: Yes. I have worked in (number of supermarkets) before (job post held in that supermarket). I have extensive knowledge and skills required in the said market. My work there has increased the efficiency and returns of the company. 
Situation 2: If you have not worked: No. I have not worked in a supermarket before. I am just starting. But I have done my training at a proper institution and possess adequate knowledge to put my skills to good use. 



Are you well adept in all the items stored at Raley's? Will you be able to describe a certain product if a customer asks you?

Yes. I possess detailed knowledge of all the products, be it groceries, appliances, or stationaries sold at Raley's. Due to my experience working at a previous supermarket store, I can describe a product to a customer and will help them pick out better options in that range. I am also aware of the current prices prevailing in the market and can thus formulate the exact cost range of the supermarket's products.



Will you be willing to work in physically demanding conditions?

Yes. I can work in a physically demanding condition and can meet the criteria of carrying weight weighing more than 40 pounds.



Are you willing to do a task that is out of your comfort?

I would be more than happy to do a task that is not in my comfort zone, as this will allow me to explore and help me break my bubble. I like to challenge myself and give my very best to do the utmost dedication and satisfaction?



What type of work environment do you prefer working in?

I like working in a harmonious environment where there is great team spirit. An environment that offers everybody a chance to put forth their creativity and opinions and a fast-paced setup.



How would you describe your management style?

I have a strong yet flexible management style. I am a coach to my employees. In the previous company that I worked in, I expanded my team base from 10 to 20. I have also improved some of my employees who did not do the task up to the company's standards.
Also read Kroger Careers: Job Application, Salary & Benefits
Raley's Careers: Job Application, Salary & Interview Questions