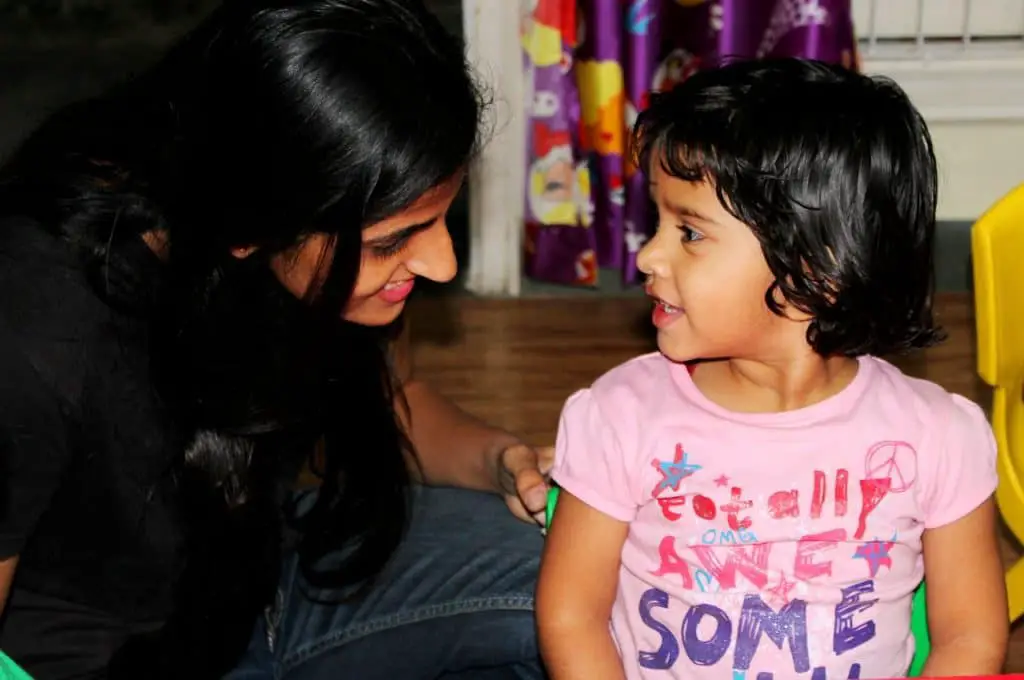 Preschool teachers are usually tasked with many responsibilities, from educating to monitoring and assisting the young ones in their activities and keeping the learning environment conducive. They will not be at their best if they are overly stressed daily. That's why most of them usually have assistants attached to them to help ease their responsibilities and focus more attention on the child's academic development. We will discuss Preschool Assistant Teacher Job Description here.
Preschool assistant teachers operate as an aide to the preschool teacher. They ensure that students learn in a suitable environment, assist students when necessary, direct and supervise the students in their daily exercises. They would also ensure that students' information and properties are well documented. Beyond that, he/she will closely evaluate every student and keep parents up to date with information on their attitude and performance to their activities. Do you love to be around preschool teens? Are you a very understanding person who believes in bringing out the best in a person? Then this position could be the best place to channel your energy. First, let's look at what the job position entails and the skills required for this job position:
Who Is A Preschool Assistant Teacher?
A preschool assistant teacher works closely with the class teacher to ensure that the students enjoy the learning. They teach students according to the curriculum assigned to them, give assignments to students and assist in making the classroom convenient and conducive for the students. They also correct nonchalant behavior in students where necessary and build trust with them while learning. Students at this level are highly sensitive to their environment and the words spoken to them. To this end, you must have a soft spot for students and ensure that you are passionate about their development. It is this passion that will help you give your best to the job. Being a preschool teacher can be a really exciting experience for you if you love educating young minds. But, are you qualified for this job position? Let's find out!!
Preschool Assistant Teacher Job Description
As a preschool assistant teacher who will be imparting knowledge and inculcating values in young minds, you must have a good educational background and healthy personal values. Schools often require a high school diploma or anything equivalent to that and any child education-related training. You must also possess a First aid and CPR certification in case of any emergency during school activities. Some schools may also request that you go through a series of tests to ascertain the degree of your health, as you will be dealing with young students. You must also possess the following skills:
Excellent communication skills: Students in preschool may not have the broad knowledge to easily comprehend the things you say randomly, so they need you to come down to their level. You must switch to communicating a pattern they understand and know how to communicate with other teachers and parents when necessary. As stated earlier, you will be required to give parents up-to-date information about a child's academic growth and challenges, so you need to communicate properly to strengthen the parents' trust in the school.


Adaptive skills: As a preschool assistant teacher, you must possess the ability to adapt to change. There could be a change in your work schedule or a change in your daily tasks according to the school's needs and the children. You must be ready to take up multiple roles and switch as the need may arise.


Ability to relate freely with students: As a preschool assistant teacher, you will need to understand that every child has his/her peculiarities. This understanding will help you relate freely with each child and build trust to boost their personal development.


Good Morals/values: The popular axiom says, "a child copies what you do faster than what you say." Therefore, as a preschool assistant teacher, you must possess good values and morals because these students will learn a lot from you. 


Organizational and time management skills: This is very important as students in preschool need to be given direct instructions for learning to be conducive. You will need to work with the students to accomplish tasks within the allotted time.


Childcare Abilities: You must know how to nurture a child and take proper care of a child. 


Ability to work independently when the class teacher is absent. In addition, you must possess some years of experience working with children in an educational environment. If you possess the above qualities, you could be the perfect candidate for the job. Before submitting your application, it's important to know why the school would consider hiring you.
Why Do Preschools Need A Preschool Assistant Teacher?
A preschool assistant teacher is needed to help build great relationships with students. They serve as intermediaries between the class teacher and the students. They put in their skills to make sure that the child is properly developed educationally and morally. They help take some burdens off the class teacher by carrying out roles critical to the proper running of classroom activities. So, know that your position is critical to the development of the children around you. Preschools will require that you are passionate about the students' development. Your passion will be your driving force and encouragement on the job. Now that you know why you are needed let's look at your responsibilities on the job.
What Are The Responsibilities Of A Preschool Assistant Teacher?
Preparation of lesson plans: You will be required to assist the class teacher in preparing and designing lesson plans for each class activity.
Assist pupils: You will need to assist them during lunch breaks with their food. You will also need to guide them when they are working on an assignment.
Maintain communication between parents: You must relate with parents occasionally and give them information about their child's learning. 
Meet student's individual needs: Every child is different, and their needs would differ, so you would need to attend to each of them differently without favoritism or partiality.
Ensure kids' safety: As a preschool assistant teacher, you will need to monitor the students as they go about their activities. Closely observe their attitude when they eat, play, and learn.
Keep the study environment clean: You will need to ensure that the class environment is always conducive and inviting for learning.
Record keeping: You also need to keep accurate records of students' performance from time to time.
HOW MANY HOURS DOES A PRESCHOOL ASSISTANT TEACHER WORK?
As a preschool assistant teacher, you will be expected to work with school or program hours. Work hours will be peculiar to the educational institution you work with. Please make adequate inquiries, so you will know what you are getting yourself into.
HOW MUCH DOES A PRESCHOOL ASSISTANT TEACHER EARN?
Working in this position will give you the privilege of earning an average of $11.00 per hour. So long work hours could be an advantage. But, on the other hand, it could be more or less than $11.00, depending on your level of experience, location, and institution.
How Does The Interview Process Look Like?
The interview process for a preschool assistant teacher involves questions and answers asked by hiring managers to test your knowledge and ascertain if you are the right candidate for the job. Some of them would include the following:
What sponsors your interest in preschool teaching? This question is asked to understand your motive for choosing such a career path, so answer the question genuinely, allow them to see your passion and interests as you present your answers.


How would you manage to work with children with different character traits? Hiring managers want to know how you will balance the character differences in various children to ensure that everyone is comfortable learning together.


How flexible are you with teaching styles? Students are the leaders of tomorrow, and their growth process is delicate to society. So, hiring managers want to know if you will switch teaching styles to drive lessons home where necessary.


What was your first experience working with kids like? This question will help them know how your reaction will be meeting new kids.
FREQUENTLY ASKED QUESTIONS
How do I prepare for a preschool assistant teacher interview? First, be yourself, answer questions intelligently and get relevant documents ready. Second, dress corporately and ensure that you walk, sit and sound smart during question and answer sessions.


What are the things expected from a Preschool assistant teacher upon hire? A preschool assistant teacher must tidy up the classroom environment daily, assist students with their meals and classroom assignments, prepare lesson plans, and support class teachers in general duties.


How can I be an excellent preschool assistant teacher? Well, to achieve excellence in this career path, you need to be passionate about your tasks. Build a good relationship with students and team members. Ensure that the students see you as someone they can trust with their academic fears and challenges.
If you possess all the qualities listed above, then now is a good time to file your application!!
Also read Toddler Teacher Job Description – Duties and Salary
Preschool Assistant Teacher Job Description – Salary, More