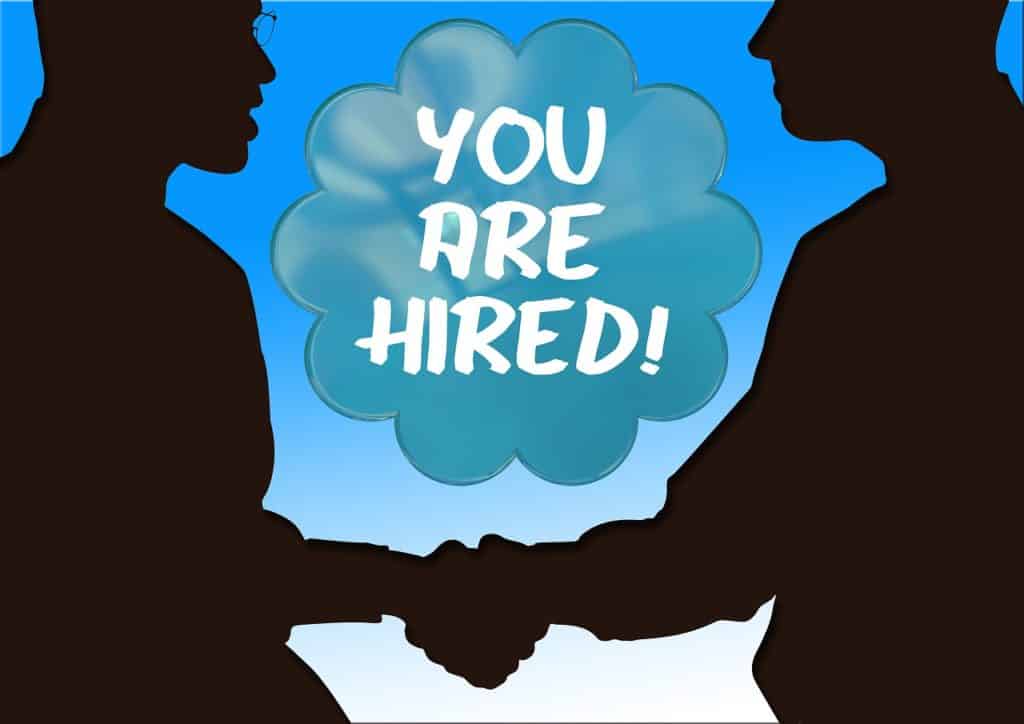 Is amazon your dream workplace? We will help you how to make it true.
As it's known around the world with the first e-commerce company to sell electronics and new technology, Amazon, the company which is settled in the united states, a multinational company that has a hundred branches all over the world, amazon provides everything you want to buy, and not just that. Still, it also provides a lot of job opportunities all around the world. The eruption of amazon made a huge change and gave a chance to millions of workers to start their careers on amazon in 1995. We will discuss how to get a Job at Amazon here in this article.
This article will show you how you can apply to amazon job opportunities, what's exactly needed from you, and why amazon especially works for you? 
Required Qualifications To Get Job at Amazon
To work in amazon, you don't have to do much while applying for the job opportunity, but some conditions should be qualified on you so you can go on with their next steps:
You have to be 18 or over and have a high school degree or equivalent to have a chance in the amazon world.
You have to have a strong and deep interest in technology and electronics and know how the system works. 
Having a current CV/ resume made by you about your background and experience in the field you're applying to is favorable. However, if you don't have any, try to write a brief about yourself and your experience using the right formal words. 
Having a copy of your ID, you will put this when you apply online and go to the interview place. 
A drug test will be tested on you via mouth swap, so you should be ready for that. 
Some technical and high-engineering job opportunities require a particular degree. This will be shown clearly in the job details you will apply for, so before anything, try to specify who you are specifically, student, undergraduate, or the educational degree you currently have. This will be discussed specifically in answering the next question. 
Applying For Amazon 
As we said, amazon provides different job opportunities in various fields related to everything amazon works in, and it's available in its different branches around the world. While applying for a job opportunity on Amazon, you should consider some things in your mind to put in the application:
First, you will go to the Amazon jobs website to apply online: https://www.amazon.jobs/en/landing_pages/online-application.
Create a new account on amazon, so you can log in whenever you want to do anything related to amazon and keep checking on your job status.
When you search for job opportunities, choose the right suitable location that you can work at.
Choose the category of your job, corporate, work from home, fulfillment service, student programs, and customer services.
Please choose how you want your job type to be. For example, do you want it full-time, part-time, internship, or seasonal?
Choose your business category very well, ask yourself: in which field will you do your best more than any other? When choosing the right business category, all jobs related to the category will appear to you, your chance will be more specified and accurate at that time.
Choose your job category correctly and wisely, take your time and discuss it with yourself. What job will suit my experience and future more? Amazon provides different kinds of IT, engineering, software fields, marketing, finance, business, human resources, and thousands more. 
When you enter the job opportunity, carefully read the whole instructions, information, and details of the job to see if it fits your current situation or not so you won't be rejected later. 
After choosing these specific topics, the related job opportunism to your requirements will appear automatically, this will help you a lot than choosing randomly. 
Available Business Categories On Amazon
Amazon has various fields that you may find your place in one of them such as amazons web service, retail, marketing, advertising, human resources, finance and business, software and operation, kindle content, amazon Alexa, customer support, engineering, solution architect, sales and advertising manager, medical and health assistant, facilities, maintenance, real-estates, amazon design, data science, legal, public relations& communication, economics, audio/video/ and photo support, editorial, writing, content management, hardware development, in-stock management, supply chain/ transportation management, business intelligence, system quality, and security engineering.
What Should I Do next After Applying?
After applying online on amazon's website, a mail will be sent to your email if you got accepted. If you didn't get the acceptance mail, this means you didn't have a chance at this opportunity. To keep up closely with your job status, log in to your account whenever it's possible and check your application. If it's marked as 'active,' this means they didn't make the final decision about you yet. If it's marked as 'archived,' this means that you're no longer under their consideration for future recruiting. 
How Will They Contact Me?
Amazon follows a very easy way of contacting its candidates. After you get the confirmation mail, some phone/ online interviews will be held with you. In addition, there will be in-location interviews later in the amazon office location you selected in the application process. 
How Can I Perform Well In The Interview? 
After amazon selects a time and date to hold a phone interview with you, be fully prepared for it, ask yourself the most common questions that may be asked to you during the interview, practice the interview with yourself, in front of the mirror, or with someone close to you, here are some few steps to practice before you have a phone call/ in-person interview:
Tips For Phone-Call Interview
If you have a phone call interview as your first interview, try to check your phone data and connection if they work properly or not, choose a quiet, silent place, and delay any other tasks after the phone call interview.
When you have a phone call interview, make your voice clear and calm most of the time, don't shout in a high voice, and also don't make your voice too low to be heard.
Please keep a copy of your CV/resume near you. Any HR will ask for some details concerning your CV and would like you to continue the story behind it. 
Make sure your phone battery and connection are full and work properly. 
Tips For In-Location Interview And In General
Prepare yourself before any interviews from amazon by having a good amount of experience and history, categories, and the work field of amazon. In addition, you should read a lot about amazon before you go to any kind of interview.
Organize your words and make them specified, concise, clear, and correct, clear from any vocabulary, spelling, and grammatical mistakes.
Practice it with yourself day by, try to see how your reactions, body language, and facial expressions look like. Let someone who has experience in interviews correct you if you have any mistakes considering you're the way you talk or your expressions and body language. These things are essential if you're applying for human resources or advertising position. 
If you're applying for a technical position, be prepared for any questions considering a background in electronics, engineering…etc.
Be well dressed, and arrive earlier than the exact time. Arriving earlier will give you a chance to relax and take your time fixing your appearance or practicing before the interview time. In addition, this gives you more chance to be cooler and confident. 
Follow Amazon linked-in to keep up with all new details and events launched by amazon and if they posted any job opportunities that suit your location and interests.
Try To have Experience About Amazon From An Amazonian!
If you decided to apply for a job on amazon, the best way to ask about specific details and information is to ask someone who currently works there or maybe used to work there. Still, it's more preferable to ask an active worker there as they will be acknowledged with different kind of new changes, this will increase your experience about the workplace and also make you confident during interview stages, if you didn't know someone who works there, keep following their linked-in profile daily to know new changes and details.
Frequently Asked Questions
Is Having An Internship In amazon Useful Later? 
Amazon provides amazon internship programs are providing many internships in different fields that are suitable for undergraduates, students, Ph.D. applicants, and many student programs through summer. It usually lasts for 12 weeks, and many fields are door-opened for you. Having an internship will help you learn the work field and recognize the specific followed system in this kind of position. Also, having an internship will increase your chance of getting accepted in the same field you took the internship in.
How To Write The Perfect CV/ Resume In Amazon's Style?
When you're about the put your CV/ resume in a specific, you should put some notes in consideration so your application won't be refused:
Your CV/ resume should be fresh. This means that it should equip your latest and top experiences or current situation you're going through now.
Don't include any work samples while you're applying for the job. Amazon doesn't look at these samples, and you may be rejected for this.
If you want to put published samples of your work in a specific field related to the job you're applying to, you can put ONLY links in your resume.
Amazon doesn't take any cover letters. 
If your linked-in profile has your experience and a good brief about you, you can use it during the application process. 
Amazon only accepts one application and one applying method. If you applied by CV, you can't apply by your resume too at the same time. In this case, choose what will perfectly show your experience and qualities to high standers.
Amazon is a multinational company with thousands of branches worldwide, and yes, Amazon is almost everywhere in every country good at serving and using technology. 
How Much Amazonians get paid? 
Amazon already revealed this year in new statistics, which showed that the median worker could get 32.055$ a year in the US, which is 15.41$ per hour and 2.671$ a month.
Can I Become An Employee In Amazon From Home? 
Yes! Amazon provides working from home chances in any place around the world. If you want to work from home chance, select 'work from home from the 'category' while you're applying on the website.
How Long Would It Take From Amazon To Reply To My Application? 
Not that much actually, amazon's HR team is very active and responsible. So maybe this will take from a week to two. Also, you should take into consideration that after the phone call they will have with you, they should be back to you for another interview in 2 days, they take 5 days to go back with you for an office interview, if this lasted more than he exact period, contact with your recruiter again.
How Long Will My In-Office Interview Last?
Usually, it takes from 45min to 1 hour, not less, not more, except to be asked from 2to 7 Amazonians during the interview. All kinds of questions include the field you're applying for, maybe asked. Notes will be taken on each one's laptop. Also, be prepared to sign a standard non-disclosure agreement during or after the interview.
Conclusion
Amazon is a wide multinational company that provides different kinds of products and job opportunities. However, applying for Amazon isn't that easy. It requires a lot of experience and being a hard worker yourself. In this article, we discussed what amazon needs in you to be qualified with them, how the applying process goes via their website, how they can communicate with you, and what they search for you. Amazon is a good chance for starting a well-established career with a good salary and a nice reputation. 
Also read Does Amazon Hire Felons? – Amazon Hiring Guide
How To Get a Job at Amazon?