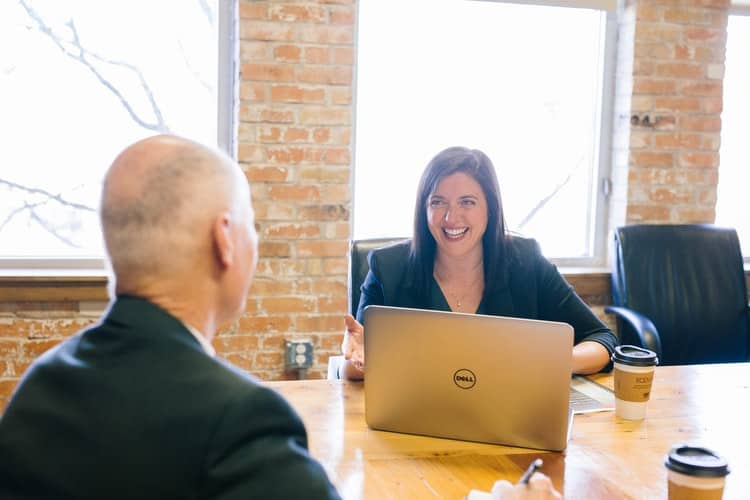 Since generations have been evolving in every aspect we consider, every field, every industry in any part of the world, we see that nonprofit careers have always existed. People are and have always been drawn towards working with nonprofit organizations. It is mostly seen that people tend to choose non-profiting careers over profitable ones since they choose to do a job that they love and more meaning full. Nonprofit careers can give people an immense amount of opportunities to do what they love and render valuable importance to society. 
However, since nonprofits do not provide as much pay as private companies or big government sectors do, nonprofit organizations pay less than them but provide numerous benefits to their employees. Nonprofit careers can be attained from a wide variety of professional fields. Many research surveys have been conducted to show that a certain amount of employees are willing to accept a lower income to do work that is considered more meaningful. 
What Are Nonprofit Careers?
They are basically careers that provide less pay to their employees since only nonprofit organizations render out nonprofit careers; however, they simultaneously provide excellent benefits to their employees to compensate for less income.
The below are the listings of the benefits that nonprofit organizations provide to their employees:
Life Insurance.
Family care time off.
Dental Insurance.
Tuition reimbursement.
Sabbaticals.
Required vacation time.
In-house and hiring programs, seminars, and promotions.
Flexible work hour schedule.
The opportunity provided to work from home as well.
 Carpooling services.
 Retirement Plans such as the 401(K) and 403(B).
 Bonuses that might be added to the employee's salary or can also be utilized for professional resources. 
NonProfit Job Titles
Now that we have understood what nonprofit careers are, let us take a look at categories and a few job titles which fall under the nonprofit job category.
Administrative or Accounting: Under many organizations, there must exist a certain number of experts in organizing and executing specific duties, interacting with clients, and attending the everyday operations of the organization. 

Aides Supervisor: They help out in people's basic care in a different medical and healthcare field. This job can also be utilized in the corporate sector when billing and handling paperwork and insurance forms.
Member Service Representative: This job is done by employees in charge of providing support and service to customers of a membership-based orientation such as banks or insurance agencies.
Financial Aid Representative: Under this job role, the employee's duties are to advise and counsel students regarding various financial aid programs and evaluate different financial aid forms from various students to determine student eligibility carefully. They also collect data and maintain accurate records.
Human and Health Services: Today, many nonprofit organizations take the mental and physical welfare and needs of their customers and need their employees to be skilled in specialized fields like addiction, life, abuse counseling for the youth and adults.

Chaplain: They provide counseling to families and patients, create care plans, perform religious services, they also provide spiritual support, and perform other duties as well.
Chemical dependency counselor: The employees with this job title basically act as mediators between patients, relatives, and medical staff among agencies. They keep track of all the allotted medicine's dispensation and keep a progress check on each patient.
Housing coordinator: These employees entailed with this job title help their clients find houses, which includes finding homes for homeless youth, low-income families, and refugees, drug addicts who are recovering, and making arrangements based on their budgets, needs, and circumstances.
Policy Analyst: These employees usually work to influence all political parties, any social events that occur and make it a point to raise awareness in public on sensitive issues. They conduct different kinds of researches. They analyze current policies and report on the current findings.
Human Resources: In any nonprofit organization, employees who are skilled with human resources knowledge can utilize their skills to build skilled workers to handle community projects to organize and recruit volunteers to handle daily tasks.

Team Leader: The employees keep the management updated on the team's performance to the given deadline, they motivate team members, assess each member's performance, they take care of the training and hiring of the team, communicate safety practices to them and perform a lot more to the duties they have been allotted to.
Labour union organizer: The employees usually work and communicating with labor workers, obtaining labor benefits, handling and conducting drug tests for hiring new labor, and helping different laborers coming from various cultural backgrounds help to adapt to the appropriate work environment.
Job developer: They help in supporting social services customers to help in finding employment. They are in charge of establishing and maintaining cordial work relationships with employers, public agencies to advertise job openings, providing secure employment, and providing vocational training opportunities to clients.
Marketing: People who are well versed with marketing, communicating, and fundraising skills are usually hired in the nonprofit sector to strengthen the organization and to contribute to achieving the objectives and goals set in the organization.

Community organizer: The employees must develop a team of people or institutions and strive to achieve a common goal set by the team or the institution. They are mainly focused on building various social organizations, expanding the team's membership base, recruiting leadership, taking strong assistance with fundraising, conducting member meetings, and performing various allotted responsibilities and duties.
Lobbyist: Lobbyists usually perform duties involving scheduling meetings with politicians and legislative assembly officers to share different perspectives on different issues. Skills required for this particular job role are IT skills, taking the initiative, good research skills, having good intrapersonal skills, and, most importantly, good communication skills.
NonProfit Job Salary
According to Payscale, Non-profit Job salaries range from around $32,000 to $70,000
,
Also read Church Treasurer Job Description, Duties, Salary
Non-Profit Titles, Job Description & Salary