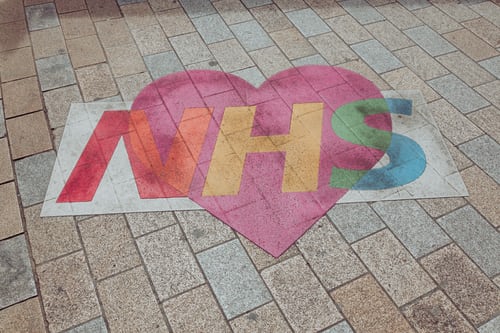 INTRODUCTION: N.H.S stands for National Health Service. It was founded in the year of 1948 in the United  Kingdom, England. We will discuss N.H.S Administrator Job Description here. This service helps people to improve their problems related to their health because everybody has a right to stay fit and healthy. In this service, the government helps financially in state or local government grants, loans, etc.
Many people cannot get health treatment due to lack of facilities, money and many people are willing to work in the medical field, but they are not able to do so due to unemployment. Hence, they can apply here as N.H.S Administrator. It is a good scope and well content field for those who are willing to work and belong to the medical field and are interested in helping people with their medical and health needs.
We can see that many people are roaming in a different place in search of work, but they cannot get a job that can satisfy their needs, but by choosing the option of N.H.S Administrator, they can get their job easily.
N.H.S Administrator Job Description
ROLE of N.H.S Administrator
N.H.S Administrator staff helps the individuals in providing business to the person, whether clinical or non-clinical.It helps people contact the right person they can trust because people face scams very easily in these days and age. N.H.S Administrator helps the person in many ways like booking an appointment or for advice or paying the invoice.
Work of N.H.S Administrator
They enlist the job seeker who is eligible for the work.
Provide training to the recruiters.
They use to supervise the work done.
Create a work schedule.
They manage the hospital's finance, including fees of a patient, a salary of staff presents in medical, etc.
List of Work Get Under N.H.S Administrator
One can apply in various fields where he/she is interest and can do better in that field.
Receptionist:-
One can become a receptionist if he/she possesses good communication skills in speaking and writing, handling customer problems, and computer knowledge.
Work of Receptionist
To help people with their doubts and queries.
To keep and maintain records and accounts.
To manage appointments and calls.
Key Skill of Receptionist
Multitasking-One must be the ability to handle more than one work at a time.
Friendly-One and most important skill for a receptionist are friendly to nature. If anybody is willing to do this work, he/she must possess good moral values and have friendly nature so that it will become easy to handle.
Technical Skill-It is one of the important skills as all the work goes on technically.
Communication Skill-One should have good verbal communication and writing skill so that it will become easy to communicate.
Qualification
High school diploma/GED (Associate degree).
Experience of 1+year as a medical administrator.
Salary of Receptionist
An individual get paid according to the experience.
Ward Member–
They work as a helping hand of medical administrator. It is also a good option for the people who are 10th pass.
Work of Ward Member
They have to put their attention on the patient of the hospital.
Help the doctors and nurses whenever they ask to do or in their needs.
Look after the surroundings of the area where they are working.
Maintain cleanliness all around.
Key Skill of Ward Member
Active and Attentive-The person must be active in doing any work and must be attentive while doing the task.
Friendly Nature-Must has to be friendly towards other members.
Speaking Skill-One must have good speaking skills as this skill is on-demand these days.
A Literate-The person should be able to read and write properly.
Qualification
The minimum qualification of a ward member is 10th pass
Salary
Average salary of a ward member starts from rupees 20,000
Medical Clerk–
They handle the important work related to the patient and computer work.
Work of a Clerk
They record the data of a patient.
Answer all the calls and emails you receive.
Provide and book appointment and transport facility.
They pursue the reports.
Key Skill Required For Clerk
Typing Skill– One must be good enough in typing and have speed in this work.
Computer Knowledge-The person must possess good knowledge in the IT sector.
Multitasking-Have the ability to handle more than one work at a time.
Qualification Needed
Ask for GCSE and skill as Word processing or data entry.
Salary Provided for Clerk:
The average salary of a clerk in medical field is rupees 20,806.
Personal Assistant
Work under the senior member in the sector of medical.
Work of Personal Assistant 
The secretary has to  manage  all the calls and meetings of the boss
The person has work of managing the travel transport.
Key Skill of Personal Assistant
Foreign Language– Must have good knowledge of the language of other countries.
Communication

Skill

-The person should be able to communicate well with the people and visitors by speaking and writing.
Salary of Personal Assistant
The salary starts from rupees 19,737 to 21,142 a month who are experienced and permanent.
Most Demanded Jobs Present in Healthcare
Medical Assistant – The job of assistant in the medical sector is required in great numbers.
Healthcare Manager – The rate of demand is growing day by day in this management.
Cardiovascular Sonographer– The growth rate of this job is also increasing and has reached a percentage of 14%.
Diagnostic Medical Sonographer-The job of a sonographer in diagnostic medicine is also in high demand, and the growth rate is 19%.
Physical Therapist Assistant– One can do apprentice in this as this is also command and the growth rate is 26%.
Benefits Provided by N.H.S Administrator to the Worker
Job Stability– When a person starts work, it becomes easy for them to get fixed.
Opportunity For Growth– The chances of promotion also get double if a person gets permanent with good attendance and honesty.
Gain Experience While Doing Work-The person gets knowledge about the work in the working hour.
Content Salary-People working in this field get well paid according to their work which satisfied their conscience.
Major Benefits Provided To the workers  in  N.H.S Administration 
Medical Insurance-Administrator provides the help of insurance in medical to the works in this sector.
Life Insurance-The people working in the medical sector get the benefit of insurance for life.
Retirement Plans-This sector has great plans for its workers when they will get retirement.
Disability Insurance-For some unfortunate accidents, N.H.S Administrator also provides insurance of disability for that field staff.
What are the duties that the healthcare administrators do?
The first duty that the healthcare administrator is used to do is supervising the administrative operations every day.
Fabricate the budget on a quarterly and annual basis.
They kept up the records of the staff working and organized medical.
They have to create schedules of work for the people working.
Look after the expenses of healthcare and provide economically worthwhile alternatives.
The administrator's duty is also to develop and implement effective policies for all operational procedures.
Key Skills of Healthcare Administrators
Following are the key responsibilities of the Administrator of Healthcare Service. They are:
One must be good enough to manage the finance system of healthcare, such as overseeing the accounts payable and supervising audits, cash flow management, and reviewing the department's budgets.
The person must know the management of Human Resource by recruiting well qualified administrative and provide drills. They often arrange the interview of nurses and doctors.
The person must communicate easily because it helps the administrator run the department efficiently and swiftly.
They must possess Legal Responsibilities by maintaining and following laws and regulations. Must be up-to-date by the knowledge of health insurance regulation and also be familiar with licensure requirements.
Administrators have the capacity to manage operations by monitoring, formulating, and adjusting the whole business plan if necessary.
Salary for the Administrator of N.H.S
Administrative Assistant salaries at N.H.S can range from rupees 15,805 to rupees 32,000.The normal N.H.S Administrative Assistant salary is rupees 22,808.
Universal Skill Needs as a Healthcare Administrator
Communication Skill-It is an essential skill needed in every field and mandatory for the workers.
Problems Solving Ability-Ability to quickly and easily solve the problem can help the department run very efficiently and smoothly.
Planning Ability-One must be a good planner so that all things can run easily, reducing the chances of mistakes.
Teamwork-Working together can help the administrations to get a good ranking.
Data Analysis-One must be good at collecting and organizing data.
Last but not the least Why N.H.S Administrator is a good option?
As we all know very well that medicine is being followed since the ancient period. This field is also very respected as it helps in saving the lives of the people. In this department, employees also get a content salary from healthcare. People also get knowledge and experience in the healthcare field.
Also read Scribe Job Description 2021 – Duties, Salary & More
N.H.S Administrator Job Description – Salary and Duties