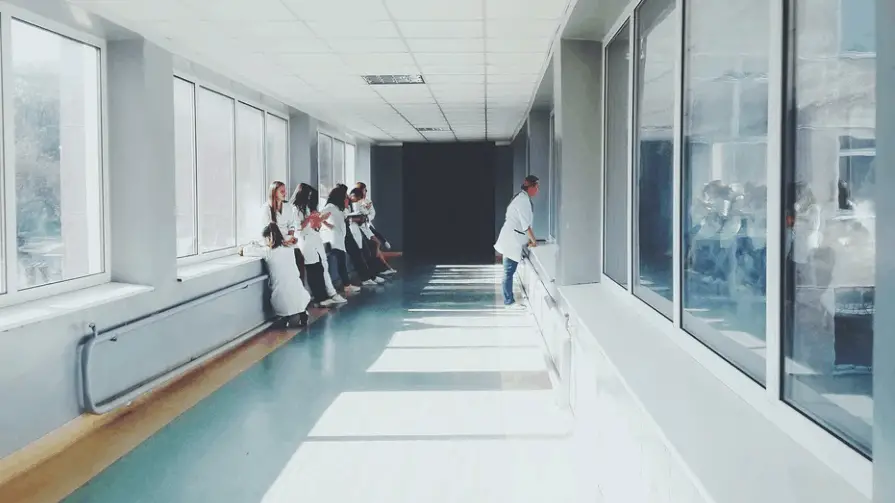 Are you planning to attend a Nursing job interview? Nursing is a respectable profession. If you are willing to be a nurse, you must protect the nursing dignity and the profession. Currently, due to the Coronavirus infection, more than 2 million people's lives have changed. The health care providers such as nurses, doctors, radiographers, physiotherapists, medical laboratory specialists have been fighting to protect the whole world from this virus. Among them, the nurses are very important. Because when we hear nursing we feel like caring. Of course, they care for millions of patients. There are the bedside gods. Those who have already completed their bachelor's degree in nursing can apply for nursing jobs and you are warmly welcome to be a Nightingale sister. 
Why it is important to dress professionally
An interview is a face to face evaluation process where the interviewer examine whether you are suitable for the job position or not. Every interview board tries to select the best employee for their institute or the company. So we must try our best to be the best candidate among all other candidates. As nursing is a profession, it is important to wear professional attire. Physical appearance what we wear, hairstyles, way we walk will be a sign of our personality. The first impression is very important in an interview. 
What are the professional colors?
Before selecting the dress, it is important to select a suitable color that matches your skin complexion. Navy blue is a universally trusted color for an interview because it reflects calmness and trust. Blue, black, gray, and brown are considered professional colors because these colors match with the professional kits and these colors can emit a professional respectable look. Remember to avoid yellow, green, and purple, orange to an interview. Not only for an interview, but these colors are also considered unsuitable for professional occasions such as board meetings, viva exams, etc.
There are globally accepted meanings to the colors. As a professional keep these in mind and it will be beneficial for you when selecting your dress. 
White represents cleanliness, calmness, Peace, Sterility, simplicity.
Elegance, Power, strength is represented by black. As well as danger, death also represented by black.
Genuineness, Endurance, solidness, casual, and relaxing can be presented by brown color.
Gray is suitable to expose conservation and intelligence.
While the purple will emit the appearance of artificial, magic, and luxury where will be unsuitable for a nursing job interview. 
Blue represents peace, stability, and professionalism.
Yellow is for summer, comfort, and hunger 
Orange can give a liberal feeling, aggression but in some instances, orange can show creativity.
Pink is not suitable to present in an interview because it represents love and femininity.
Red is for alerting danger, warmth, anger, and speed.
Tips to select your attire for the nursing job interview
It's important to consider the company or the hospital policy. Because before selecting your attire you can do small research by yourself to find out what the other employees of the relevant hospital wear. If you are a foreigner you must find out the country policies related to professional attire and also about the hospital policy. 
You must consider your job position before selecting your attire. Whether you have applied for a nursing management position, Nursing practitioner, Registered nurse, or else a trainee. The higher the position, you must be more professional to emboss your maturity in the profession.
You must be a bit tricky to give them a good impression. Never try to overdress or underdress. Select what is suitable for you.
Although the nurses have a uniform, do not wear it to an interview. This is considered a bad practice. The uniform can change according to your nursing school, university, or elsewhere you are going to work in future. So this is not a good option when selecting your dress.
Do not wear too much jewelry. Try to be simple because always nurses are to care for patients, a nurse should be empathetic and you must show these qualities in front of the interview board. Wearing a suitable watch, a belt is acceptable and if there is a facial piercing you must remove them before entering the interview.
Shoes are an important character in your dress. Men can match their shoe color with the watch they wear. Always try to wear black or brown shoes with suitable socks. A woman can wear flat cover shoes or low heal shoes which match your dress. Make sure to wear properly clean and polished shoes.
Nurses should maintain hygiene so it is important to wear a clean dress without wrinkles. Short, clean nails are important and it is better if you can keep your natural nail colors. Because a nurse can not be fashionable inside the profession, a nurse must remove all jewelry within working hours to maintain sterility and hygiene. Nurses always must follow nursing standards. So you can show the interviewer that you are following these nursing standards.
Your hairstyle is also important. Try to avoid using large shiny hairpins or bands. Use a pin or a band which matches your dress. Make your hair very neatly.
The next important thing is your perfume. Try to avoid perfumes on the interview day. Because some strong smell may be unpleasant for someone. This can be a reason to build a bad image on you.
Men, remember to trim your beard before the interview.
What to wear to a nursing interview as a male – Always remember to wear solid colors. Men can wear slacks with a shirt and a tie, according to your preference you can add a jacket.
What to wear to a nursing interview as a female – A lady can always wear a conservative outfit such as a modest blouse with a jacket or without a jacket to a tailored skirt or a pant.
Your attire will give the interviewer a good impression, but the way you talk, personality, Academic performances like so many things will assess within the interview. It is important to consider these factors before going for an interview. Be honest, speak the truth, and show them who you are.
Also read: How many hours does a nurse work?
What to wear to a nursing interview