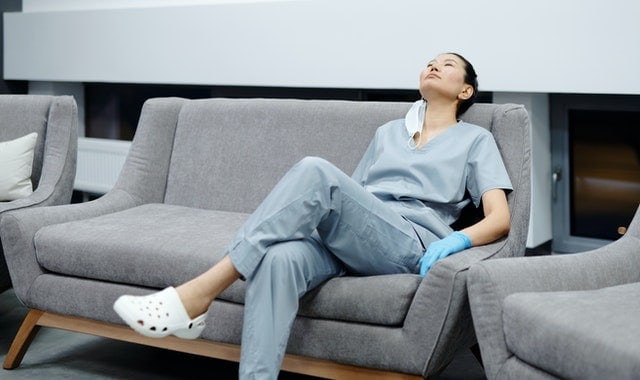 Nursing is a respectable and trusted professional. You might think nurses always work without much resting since the Hospitals open 24/7 but how many hours does a nurse work? Nurses are assigned to their work according to hourly intervals. They are as 6hour, 12 hour,s and 16-hour shifts. Working hours can vary according to place or the word you work. Within the urgent care centers and emergency care units, the patients require additional care and attention. So the nurses are busy and stressed in these workplaces.
Your working shifts vary according to the situation. A nurse must ready to change the shifts at any time.
Currently, the demand for nurses is high. There are no enough nurses according to the need. Therefore there is a worldwide shortage of nurses. Due to this reason, the available, working nurses will have a huge responsibility on their shoulders.
Normally a registered nurse will work 36 – 40 hours a week. The working shifts can be arranged flexibly by discussing with the staff members.
This working hourly schedule is not available in some specific places. The nurses who work in physician's office, Rehabilitation centers, diabetic clinics, ENT clinics will only be working for day time. Normally they will have a shift from 7 am to 4 pm.
Within the working hours, nurses will be present with their uniform and there will be rules and regulations to follow, these rules are decided by the place they work. Whatever the place you work, As a nurse you must follow the code of ethics and nursing standards, which will be a guide for you to work professionally within the setting.
There are nurses who work on part-time schedules. That means they work less than 30 hours per week. They will get their salary according to the hours they work, and they will not receive full benefits as they are part-time workers.
Some nurses work in two hospitals and they select part-time schedules. Because they are not possible to assigned full-time to one hospital.
Nurses are an essential group of professionals to a country. So they must work on shifts without considering public holidays. Most of the other professionals will have leave on public holidays and in the festival season. But health care workers work all the time, because accidents, emergencies can occur at any time. There are no holidays for infections, accidents, or any disease condition. Therefore always nurses work for the patients. In most health care facilities, they pay more, when they work on holidays. But this not available in every facility.
Do nurses work long hours?
Most of the nurses will experience long working hours. Due to the shortage of nursing officers, the nurses will work for long hours. But this can change. School nurses, clinic nurses like nurses will only work 8hour shifts.
The income of a nurse.
Nurses will nearly earn around $25 – $48 per week. This depends on the facility you work at. If you are a skilled, experienced nurse you will be paid more than a fresher. As you increase your qualifications, you will be earning more.
salary of a nurse will vary from $70 000 – $ 100 000. The specialized nurse will earn more than other nurses
Which nurse is paid the most?
According to the current situation, the certified nurse anesthetist are paid more, as they are skilled full, and talented.
Is working 12 hours is healthy.
Most of the nurses will work for 12hour shifts. Normally in every facility, nurses will have restrooms. They can rest whenever they feel difficult. But the concern about patients, Patient care is the most important thing within a hospital. Working for 12hours for a long period can affect their health, they will not have enough time to look after their health.
They will not have enough time to spend with their family. Their children can face problems. These kinds of difficult situations are smartly managed by skillful nurses. But in some instances there are nurses who can not dedicate so much, Normally nurses are trained for hard, long hours of work during their student period. Therefore most of the nurses are ok with the 12hour shift.
How many hours does a nurse work?