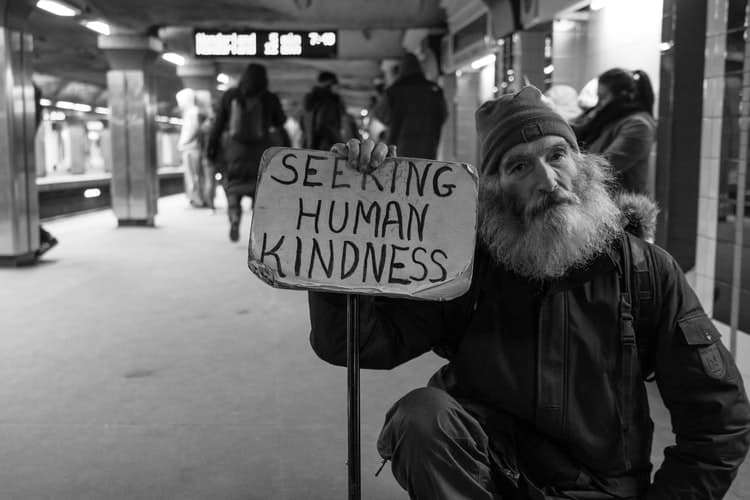 Support workers are the individuals who look after the well-being of people in vulnerable situations. We will discuss the Homeless Support Worker Job Description here. They help people to lead life independently and support them practically and provide emotional support. There is an incredibly varied role of support workers. Their duty involves helping the people prone to a vulnerable situation, improving their quality of living, bringing positivity to their life, and helping them achieve the goal. Support workers can work independently and can work for a team. They work in different situations, such as the house of an individual, a day center, or a home care center.
The support workers for the homeless shall support people who are finding barriers in making their dream a reality and thereby achieving their goal. They guide their clients on a practical basis. They support people having housing issues. Also, help them with benefits in healthcare and create plans for the clients. They work as an individual or for an organization. Their work shall be office-based. People work for charities, local authorities, and also for housing associations.
Homeless Support Worker Job Description
Role of a Homeless Support Worker
Their role varies as per the support needed by people, as they are unique to their needs. They focus mainly on supporting people to lead independent and fulfilling life. It depends on their needs for health, illness, disabilities, or any form of medical condition. The major criteria involve moving people from being homeless to having a home. In many cases, individuals can navigate independently through the crisis of becoming homeless. There are various emergencies for people where they get to have shelter for the night, but that shall not be a similar case for everyone. They support the clients by addressing their issues with substance use, mental health issues, and life skills. Their major tasks involved building a relationship with clients to help them achieve their goals. They work with service staff, service providers and advocate for rights as and when needed.
Responsibilities – Homeless Support Worker
The responsibility of a homeless support worker involves the following:
Assessing needs: assess the needs of the client and produce a support plan.
Advising: Advising clients on their rights, providing information about their rights as per law.
Informer: they provide information based on the vacancies, housing rights, and collating.
Maintaining records: Homeless support works have to maintain accurate records and reports and the duration of the meeting.
Preparing referrals: make referrals for the organization to provide service.
Planning: plan and deliver workshops for the well-being of people.
Liaison: They act as a liaison in providing voluntary and agencies for statutory.
Management: They help in recruiting, training people, and managing the volunteers and employees of the organization.
Budget planning: They should be active with the application for funds and thereby manage the budget.
Salaries and Wages – Homeless Support Worker
The homeless support workers' salary depends on their experience. The basic salary as per the 25th percentile is about $12 per hour. The average hourly wage ranges from $16-$17 per hour. The highest earned is about $25, and it is hours as per date. The salary depends on various factors such as age, industry, region, and the individual's experience. The highest salary for support workers working for public sectors is an average salary of $41,000 annually.
The homeless support worker earns about $32,503 per year on average in the United States. The average wage earned for an hour is $16. The entry-level candidates earn about $24,500 per year. Experienced candidates earn about $52,500 a year.
As per the study,
Lowest salary- $24,500
Medium-range salary-$32,504
The highest salary-$52,500
Employer Type – Homeless Support Worker
Charity 
Non-profit organization
Housing association
Vacancies are advertised and posted on the authorized website of local charities. There is a special voluntary site like charity job and third sector.
There are also speculative applications that are usually advisable for casual and contract work as well.
Job Description- Homeless Support Worker 
This is a high-quality, sensitive and effective support service to people aged above 16 years and being homeless or accommodated in a risky place. This is a great initiative to support homeless people in leading a leading and independent life and maximize their potential to survive. A homeless support worker must provide a safe environment for suffering individuals. The duties involve the following:
To carry the caseload of residents that has been agreed.
Conducting interviews for the potential residents and thereby considering their needs by following up on the risk factors.
By carrying out regular interviews, they shall develop a support plan for individuals.
To ensure that the residents are aware of health and welfare benefits and provide service for multiple agencies.
Supervising the payment done by residents for the accommodation and maximizing income.
They have to maintain records to ensure proper administrative procedures.
They are responsible for ensuring health and safety check-ups for the residents.
To provide safety and guard the clients as per the policy formed by the organization.
They shall supervise and report for any renewals, repairs, or health concerns on time to take action as quickly as possible.
They have to ensure that the client details are maintained confidentially as per the organization's policy and law. Also, they liaise with higher officials as and when required.
The targets are to be achieved as assigned by the manager.
To take the initiative in implementing new supportive plans in the organization and helping colleagues to meet their targets.
Participating in fundraising applications with colleagues, thereby taking the initiative for activities.
Additional Duties
To ensure that the work is done professionally and as per the company's policy.
To take responsibility for the health of visitors, to ensure that they are safe. Also, provide safety for colleagues.
They shall attend meetings and sessions as and when required, also attend training courses to get upgraded.
Educational Background and Experience- Homeless Support Worker
To become a homeless support worker, having a degree is not an essential aspect. They should have a diploma in social service or any other equivalent degree in managing mental health, social work, and co-occurring disorders. At least, having a year of experience in social service, homelessness, addiction, or mental health.
Also, a combination of education and experience. They need to know providing first aid, certification in CPR, and a driving license. They should know about treatments for individuals with complex health needs. They need to be aware of concepts like harm reduction.
Required Skills – Homeless Support Worker
It is based mostly on relationships; employers should be trustable and maintain positivity at work. Also handling landlords and providing social and health services.  
Employers must be flexible with the environment, as the work is done independently and is totally out of the community.
They shall also manage the conflict between the landlords and participants, thereby working autonomously.
They should have excellent communication skills and be good at negotiation.
Establishing a relationship with the client, thereby increasing their capability.
Mental health is one of the great challenges faced by the participants in the program.
Employees should be able to work in a complex situation that is difficult to work with.
Resolving a critical situation by responding to problematic behavior.
They should be established well with self-awareness and aware of self-care skills, which support their survival in the house of participants.
Implementing service plans and help in advocating for the client.
They should have excellent skills in-home care, non-violent crises, safety measures, and handling trauma. Also, it should have an existing relationship with the social and health sectors.
To understand the marginalization of the homeless.
Contributing to the team to support the co-workers at any time.
They should have a strong connection with the local services available to connect the individuals with available services in local areas.
Capability to work as a team should be a team player.
The employee should be aware of CPR techniques and the usage of the first aid kit, as it is much required during an emergency.
Summary- Homeless Support Worker
The job requires one to work in a challenging situation. It witnesses the daily struggles of people. The individual should have a great tolerance level and be ready to serve people in crisis. However, this shall not be a day job and applicable to any personalities. But for those having the skills, this shall be a great opportunity to make a difference in people's lives by providing basic needs like food, shelter, and clothing, by assisting them financially with medical and housing issues. To help them solve complex and impossible problems. It's the creativity of the individual to solve deemed issues. These works involve witnessing the self-determination of people daily. By the end of the day, it's all about being kind towards humanity and valuing them as individuals.
Also read Latest Floater Job Description 2021 – Duties & Salary
Homeless Support Worker Job Description – Salary, And Duties