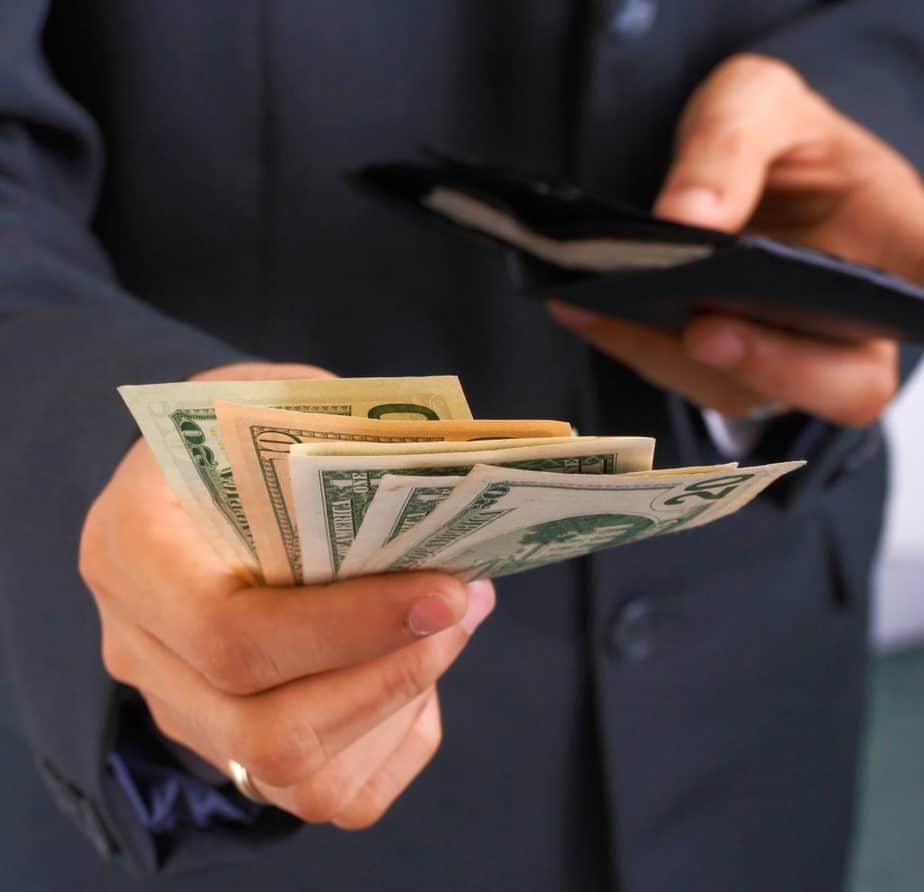 Marketing is an essential element of business. Marketing helps organizations to build their reputation and promote themselves through a different medium. Organizations need marketing professionals to promote their goods and services. One such marketing profession is Marketing Associate. A Marketing Associate job is an entry-level position in marketing. Marketing Associates helps in planning and executing marketing and advertising activities.
In addition, they perform numerous administrative works and conduct market research to understand consumer behavior. Therefore, a marketing Associate requires to pay attention to detail, possess organizational, communication, interpersonal, and technical skills. 
If you want to enter the field of marketing and get the marketing associate position, we are here to help with all the necessary details. 
Marketing Associate Job Description
Marketing Associates, also known as assistant account executives or marketing administrative assistants, are entry-level professionals in marketing. They plan and implement marketing and advertising activities. They recognize every minute detail of marketing and use numerous ways to examine customer behavior and conduct market research. Mainly, the Marketing Associate helps in collecting data, forecasting trends, and analyzing customer satisfaction. 
Marketing Associate assists with day-to-day activities in the marketing department. It includes helping with administration tasks, researching trends, writing and reviewing material, and organizing campaigns. In addition, marketing Agencies often hire marketing associates to help marketing teams and other departments plan and complete projects. 
Marketing Associate provides support in the working of marketing directors or managers. In addition, they often work along with the other departments to monitor developing marketing deliverables. Marketing Associate duties and responsibilities vary with the size of the marketing agency or individual firm. 
Duties and Responsibilities of Marketing Associate 
Marketing Associate performs numerous duties. The duties vary depending on the organization's size and your position in it. Primarily marketing associates perform administrative tasks to ensure the smooth functioning of the management. It involves performing data entries, replies to emails, scheduling meetings, and tracking inventory. 
Generally, companies hire marketing associates to help with the marketing tasks and assist other senior marketing associates. Other than that, Marketing Associates perform numerous duties. It includes:  
Ensure that the marketing unit functions smoothly
Need to regulate daily administrative duties effectively 
Need to Conduct market research and recognize unique opportunities
 Assist PR in writing and proofreading press release 
Need to collect and examine consumer behavior by measuring various metrics like web traffic and rankings 
Preparing reports on sales and marketing metrics like conversion rates 
Help in organizing promotional events 
Keep track of industry trends. 
Need to maintain proper records of past campaigns and marketing or sales metrics 
Need to oversee competitors marketing and sales activities 
Have to formulate sales forecasting reports daily 
Have to coordinate with the content and marketing design team to generate print and online advertising material, e.g., newsletters, brochures, etc.
Need to update information on social media handles regularly. 
Develop printed and online marketing materials for presentations, email blasts, websites, direct mails, social networking sites, newsletters, etc. 
Act as a liaison between consumers, vendors, and consultants. 
Need to represent the company at industry conferences and tradeshows 
Check and ensure that the marketing material is used to pass the quality and brand standards. 
 Develop and coordinate campaigns at social media sites and web platforms 
Need to interact with vendors to strengthen a good relationship and solve the problems 
Need to assist quality control team to retain product consistency and quality 
Conduct analysis of market strength, opportunities, weaknesses, and threats 
Need to simplify complicated data and information into attractive graphics and text 
Organize all the collected data and present it to other departments 
Develop and formulate unique strategies and promotional tools that go with the brand strategies, can be easily used, and fits client's demands. 
Salary of Marketing Associate 
As per Ziprecruiters.com, a Marketing Associate earns an average salary of $43,402 per year in the United States. It means they get an average wage of around $20.87 per hour. The majority of Marketing Associates earn between $34,000 to $49,500 per year. 
Although the Marketing Associate doesn't have a fixed salary, it varies depending on numerous factors. It depends on company size, position, duties, experience, skills, locations, etc. For example, junior marketing associates get an average annual salary of $20,000, while experienced professionals earn around $59,500 per year in the United States. 
If you want to increase your salary as a Marketing Associate, you have to gather appropriate knowledge, experience, choose the correct location, and sharpen necessary skills. 
Top 10 Cities to get a higher salary as Marketing Associate  
City 
Annual Average Salary 
Wage per hour 
San Francisco, California 
$53,279
$25.61
Fremont, California 
$51,146
$24.59
San Jose, California 
$49,960
$24.02
Oakland, California 
$49,414
$23.76
Tanaina, Alaska 
$49,275
$23.69
Wasilla, Alaska 
$49,275
$23.69
Sunnyvale, California 
$48,663
$23.40
Hayward, California 
$48,378
$23.26
Jackson, Wyoming 
$48,119
$23.13
Norwalk, Connecticut 
$48,055
$23.10
How to become a Marketing Associate?
Marketing Associate Job is full of challenges and creativity. To conquer success, you have to acquire the correct knowledge, experience and sharpen your skills. It will make you fit for the role of Marketing Associate. You can become a Marketing Associate by following these steps: 
Step 1: Acquire a High School Diploma 
If you like the function of marketing and want to become a Marketing Associate, you can start your preparation early. The first step is to acquire a High school diploma or equivalent certification. Then, to prepare for the marketing associate role, start focusing on subjects like business and marketing that will prepare a base for the career. 
Along with it, take subjects like mathematics and English. It will help in generating graphs and sharpen your communication. Eventually, it will increase your chances of getting recruited as a marketing associate. 
Extracurricular activities also act as a vital component in gaining marketing knowledge. You can participate in numerous activities or get enrolled in different clubs. It will help you to gain a better understanding of business and marketing. Apart from that, you can take advantage of student leadership to get practical knowledge of marketing, campaigns, and promotional activities. 
Step 2: Earn a Bachelor's Degree 
While high school establishes a base for a career in marketing and business, you still need to broaden your knowledge. Most companies hire employees who have earned a college degree with the necessary majors. To do that, you can acquire a bachelor's degree in majors like marketing, business, advertising, public relations, and communications. 
All these majors help you to get a better overview of the elements that go into this field. Consider getting enrolled in the courses that can help you in developing necessary skills. It consists of skills required for the profession, such as marketing, finance, sales, communication, and business. 
Some of the courses that cover required skills include Marketing, Accounting, Mathematics, Statistics, Product Management, Advertising, Web Development, Social Media, Search Engine Optimization(SEO), Business, Analytics, Economics, Sales, Copywriting, Communication, and Business Law. 
Step 3: Get an Internship 
Marketing is not limited to books and education as you need to gather practical experience for creatively handling the situation. To get experience, get an internship during and after graduation. In addition, many organizations provide opportunities to business, communication, or advertising graduates to assist with numerous activities. 
An internship will provide an initial understanding of the field, benefit you with building connections, offer the chance to apply your skills to real-life situations, and develop new skills as per the industry. Consider getting an internship in areas: Social Media, Blogs, Public Relations, Unpaid and Paid Social Media Marketing, Mobile Media, Webcasts, Grassroot promotions, etc. 
Step 4: Gain Work Experience 
Once you have graduated and gathered some basic knowledge through an internship, you can look for job openings in the profession of marketing. You can find numerous companies that offer entry-level positions for Marketing Associates. 
Especially if you graduate in marketing or related courses, you will find opportunities for different positions. For example, you can gain experience as Marketing Analyst, Marketing Assistant, Administrative Assistant, Marketing Associate, and Marketing Specialist. 
Step 5: Obtain a Masters Degree 
Often, a Marketing Associate job is considered an entry-level position. Some organizations even consider it as a mid-level job. You can join as a Junior Marketing Associate and work your way up to get into better positions. However, it will be a better option to obtain a master's degree for acquiring new skills and advancing in your career. 
Consider getting a master's degree in specific courses like marketing management, advertising, and digital management. Or you can do an MBA in marketing-related courses.  
Skills Required to Get a Job as Marketing Associate 
Although education and experience help establish a base for marketing, skills support effectively using the gained knowledge. Some of the skills that you need to possess to get a Marketing Associate job include: 
Interpersonal Skills 
Marketing Associates are required to communicate with clients, supervisors, and colleagues. Interpersonal skills help to coordinate appropriately with different departments in planning and advertising activities. It will ensure better functioning and build good relationships with everyone. 
Time Management Skills 
Time Management is an integral part of marketing. Marketing Associates have to ensure that the planning and other marketing activities happen at the proper time. In addition, it will help the organization to implement changes and assist the organization in achieving set goals. 
Technical Skills
 A Marketing Associate needs to handle multiple software and internet platforms. Technical skills benefit in conducting market research and formulating analytics. So that marketing associates will understand consumer behavior and generate further analysis using required software or tools.
Attention to detail 
Marketing Associates need to create content to attract consumers. It includes print and online promotion like brochures, blog posts, social media graphics, websites, or other means of advertisement. Therefore, it becomes essential to ensure accuracy in content to intact companies' image and consumers get the appropriate information. 
Strong Verbal and Written Communication Skills 
Marketing is a form of communication with the consumer or audience. Businesses use marketing associates to communicate effectively with potential consumers and understand their needs.  
Practical written communication skills help generate engaging marketing and advertising content like brochures, newsletters, blogs, promotional campaigns, etc. In addition, verbal Communication helps to conduct active conversations with clients, consumers, team members or other departments within the organization. 
Organizational Skills 
Marketing involves lots of research, data collection, and analysis. The marketing Associate maintains all the collected data for analysis and creates new marketing strategies to fulfill clients and audience demands. 
Also, Marketing Associates keep organized data of previous years to compare it with recent studies. It will help to identify mistakes and formulate new promotional techniques to increase sales. 
Computer and IT Proficiency Skills 
Marketing Associates perform numerous research and data analyses to understand consumer behavior. To conduct a productive analysis, a Marketing Associate needs to know about various software like Google Analytics, Matrix, Wide Orbit Traffic Systems, etc. 
Along with that, Marketing Associates have to maintain the collected data for further analysis. It includes computer software like MS Word, Excel, Office, Powerpoint, and Adobe Suite programs. 
Analytical and Problem Solving Skills 
Marketing Associates need to conduct proper research to form an analysis of consumer wants. Once market associates collect data, they perform a study and formulate reports that will help to understand consumer behavior. Then, using analytical skills, the Marketing Associate identifies the areas of improvement, creates a new strategy, and implements changes. 
Creativity 
Marketing is all about attracting customers. It requires formulating unique and creative ideas. Marketing Associates need to possess creative skills to generate unique ideas and solutions. The creative ideas should attract the audience /consumer and target the particular needs of consumers.
Creative Skills help to come up with new ideas and help to think of out-of-the-box solutions. It includes creating brochures, product packaging options, finding new themes for advertisement, generating ideas for new products, etc. 
Teamwork Skills 
Teamwork is an essential part of marketing. Marketing Associates need to work with team members as well as coordinate with other departments within the organization. Teamwork skills will provide the ability to cooperate and coordinate with different persons to achieve a common goal. 
Adaptability
The marketing field keeps on changing and adopting new tools and standards. Marketing Associates need to be adaptable to adapt new skills and software with changes in industry demands. Marketing Associates should be flexible to change themselves with the fast-paced industry, work under deadlines and make last-minute changes in the project. 
Conclusion 
Marketing Associate is an entry-level job position offered by marketing organizations. If you are interested in the field of marketing, you can start with the Marketing Associate position. Earn a high school diploma, get an internship and gain experience to advance in career. You will perform administrative tasks, provide creative ideas and coordinate with different people. All of that helps to sharpen your skills and provide experience to advance further in your marketing career.
Frequently Asked Questions 
Q: What are the duties assigned to entry-level marketing personnel? 
Entry-level marketing personnel performs numerous tasks as per the job description. It includes interacting with customers or clients, understanding their needs, and providing solutions to satisfy their needs. Also, they handle different data like consumer data, sales, profit, loss, etc. 
Q: What are the Duties of Marketing Associates? 
Marketing Associate duties vary with the size of the company or the position in it. Marketing Associates perform administrative tasks like performing data entries, replies to emails, scheduling meetings, and tracking inventory. In addition, they coordinate with marketing and content teams to plan and create marketing material. Also, they conduct research and formulate analyses to understand consumer behavior.  
Marketing Associate Job-Description, Duties, and Salary