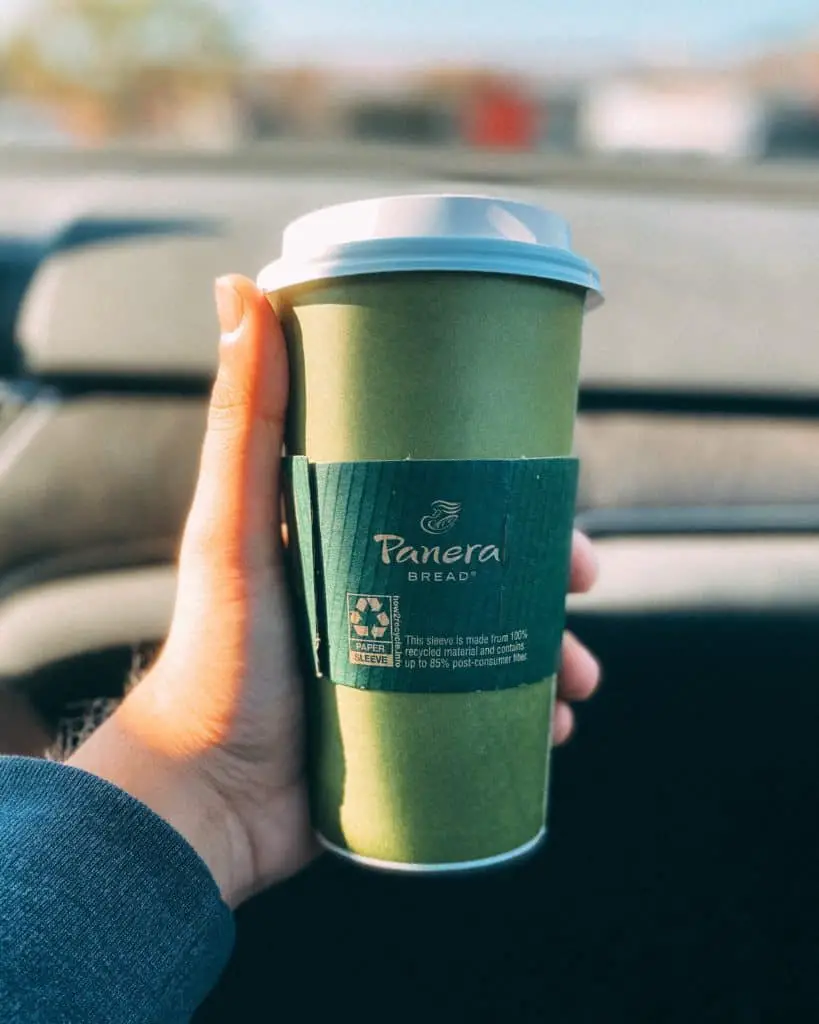 In this article, we will see the Panera Bread Job Description its duties, and salaries.
Panera Bread
Panera is an American bread company. Panera is being served as a cafe and bakery in over 2000 locations. Ken Rosenthal, Ronald M. Shaich, and Louis Kane found Panera in the year 1987 in Kirkwood, Missouri, Unites States. Panera's headquarters is located in Sunset Hills, Missouri. You might think being located in over 2000 places, people all over the world must have had access to go and have a cup of coffee at Panera. That is not the case, and it makes us wonder, Panera is only served in the areas of the United States and Canada. So here is what you can eat and drink when you visit Panera, a different variety of bread to say soft and freshly made baguettes and bagels. They also serve delicious soups, pasta, sandwiches, tea, and coffee. The choices we have to pick to eat are tremendous. We go numb from seeing muffins, scones, croissants, cookies, brownies, fruit smoothies, hot chocolates, lattes, lemonades, and salads. I mean who would not want to pick this place for every meal of the day.
Does Panera pay weekly?
Employees at Panera get paid every other week, that is twice a month. Mostly the payday is on Tuesday, biweekly. But, the day might differ as for the location or under any circumstances or occasion.
Panara job description and pay details
Panera Baker
To be a baker at Panera, you have to be well experienced and the best at what you do. To be hired for the baker position, you must hold a high school diploma or any qualifying credentials that can support your job. The bakers are expected to work on flexible time and it might not always be free hours. You can be working on weekends, mornings and at night. The baker must also fit in the physical criteria to carry heavy weights, stand, and work for a longer time in a hot enclosed place. The baker will be earning around $ 12.00 to $ 15.00 an hour. 
Duties
Baking bread and pastries.
Make the baked items decorated and display the finished items.
The bakers need to concentrate on what they do. Bakers must have a good memory to remember what ingredients they use each time.
The bakers have the huge responsibility to carry the traditional Panera style, taste, and at the same time bringing new tastes and making improvements in the recipes.
Ensuring you use the best products and it must it has to meet all the safety and cleanliness requirements.
Panera management job
The manager at Panera is supposed to hold a great deal of experience level. Panera likes to follow a smooth and friendly relationship with the customer and with their employees. The duties for the workers in the management department are just a thread difference. The manager, supervisor, and the assistants all have the same job description but still, the assistants following the orders of the managers. For a manager position, they expect their candidates to have at least one or two years of experience in the same field. The managers who work are mostly graduates. If you graduated in any relevant course for managing a restaurant like a degree in hotel management and hospitality management, you can for sure apply for any management position at Panera. The employees in the management team will make around $ 40,000 to $ 55,000 an annum.
Duties
Help new employees with their work. 
Provide inspiring leadership to the team members.
Keep the activities happing in the restaurant under your control.
Keep records on every employee's best and worst performances.
Check the restaurant's cleanliness, quality of the food, and sanitation.
Be humble as you are the one in charge, you must supervise everyone and greet the customers at the same time. So it could be difficult for the people in management to handle work. But still, Panera appreciates everyone having a calm and fun environment.
To maintain financial and business terms at the restaurant.
Schedule shifts for the team members
Hiring qualified employees for any vacant positions at the restaurant.
Pay details
Delivery driver – $ 38,200 an annum
Restaurant manager – $ 45,150 an annum
Assistant manager – $ 16.00 an hour
General manager – $ 58,041 an annum
Shift leader – $ 13.50 an hour
Cahier – $ 11.13 an hour
Crew member – $ 11.34 an hour
Panera employee benefits
The part-time workers are a bit limited from the benefits what the full-times are offered. The part-time employees are given health benefits only after 30 days from the joining date.
Benefits
Dental insurance
Health insurance
Vision insurance
Parental leave 
Paid time off
Flexible work schedule
Employee discounts
Bonus pay
401 k retirement plan
Free food
Frequently asked questions (FAQ)
What is the dress code at Panera?
Panera follows the dress code rule to its maximum. It is not a complaint the company has a strict rule on dress code to say it is comfy. They provide uniforms to every employee for free of cost. They give a black t-shirt with a Panera logo, a hat with its logo printed, an apron and a pair of jeans.
Does Panera drug test on their employees?
No, in most scenarios Panera doesn't drug test their employees. There are chances they have a drug testing process for an employee under any unusual behavior or under any complaints. Mostly they might or might not conduct a drug test for the delivery drivers.
Does Panera do a background check on their employees?
No, they don't conduct a background check on their employees.
Does Panera hire ex-felons?
No, Panera doesn't hire ex-felons.
Does Panera give employee discounts?
Yes, they do offer a great discount. It is said, it is one of the best perks the employees receive. The employees get 65% on meals and vouchers for meals. The vouchers can also be used by family members and friends. The workers are also allowed to take extra food at the closing time.
Panera Bread Job- Description, duties, and salaries