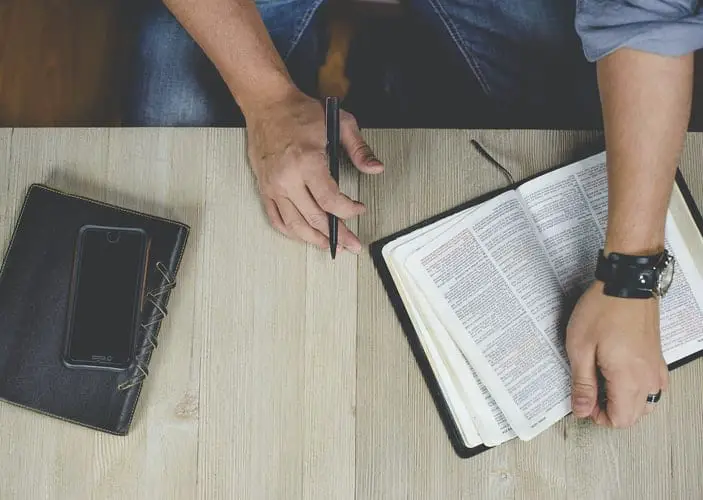 Church Secretary Job Description
Church Secretary Job Description – We are looking for an experienced church secretary who can oversee numerous church operations, assist the assembly pastors and deacons, including other staff, carry out administrative duties such as answering phone calls, attending to emails, managing schedules, and handling the church files, programs and data. The successful candidate must be proficient in Word, Excel, WordPress, Access, PowerPoint, and other knowledge of computer packages. A minimum of a high school diploma is required for this position with at least three references. The salary expectation is between $20,000 – $40,000 per annum. Upon a successful application, the candidate will resume immediately.
Vision of the Church
Voice of God Ministries is an evangelical Christian church based in Chicago, United States of America. The ministry was founded in 2020 by Alice Wealth and was greatly supported by her husband, Michael Wealth, after a divine instruction and mandate on taking the gospel of Christ to all nations. 
Position Description 
The church secretary handles the church's administrative activities, attends to the church needs of the pastor, members, and other staff of the parish, organizes program schedules, documents programs, handles the official meetings via telephone calls, emails, and physical appointments. 
Essential Duties/Roles of a Church Secretary Job 
A church secretary will carry out the following job roles:
Answer and respond to phone calls in the church office.
Ensures all tasks on the pastor's desk are attended to such as typing, prepares files, and responds to emails. 
Has a warm reception of visitors (as the first person they would see and meet) and direct them to the pastors when it is crucial.
Attends to questions from visitors, members of the church, and other staff, assists with any problem within the church activities and needs with little or no supervision. 
Coordinates the activities of weekly programs when necessary. 
Assists the church with event planning and execution.
•Takes part in creating, updating, and helps circulate the church scheduled calendar.
Publishes and distributes mail from the office of the parish pastor to respective individuals which include other staff members of the church. 
Performs the role of liaison personnel between the church and other committees.
Ensures all church records which include baptisms and marriages are maintained.
Takes notes and schedule all meetings for employees of the church office.
Attends church meetings with or without the pastor, takes meetings, and distributes the meetings to the respective channels.
Helps in the write-ups of the weekly church bulletin and newsletters, edits, prints and distributes them. 
Makes arrangements for the details for weddings, funerals, baptisms, and any other events that involve the use of the church.
Helps to hire and schedule appointments of church volunteers.
Ensures an up-to-date track of the church activities, calendar, and events.
Assists in the preparation of the payroll and other financial records.
Engages in the purchase of office supplies.
Ensures the office is kept clean and orderly.
Major Qualities
As a church secretary, the successful candidate must deal with confidential information about the church, the pastor, and other sensitive issues that relate to the entire church.


A church secretary's major quality is showing empathy towards the church members, especially during any challenge. More so, discretion is important as a quality for a church secretary to handle finance, health, and marital matters.


A church secretary should have the quality of a mature Christian who can handle urgent requests, counseling, and all other forms of support from both within and outside the church office.


A church secretary should be self-disciplined and coordinated at all times, irrespective of an emergency, especially when the pastor is not available at the moment. 
Major Requirements and skills for this job role include:
Must be a committed member of the church or parish.
A minimum of three (3) years of work experience as a secretary (experience as a church secretary will be an added advantage).
A minimum of a high school diploma is needed.
College graduate or Bachelor's degree is an added advantage. 
Efficient computer skills in Microsoft Windows, Word, WordPress, Access, PowerPoint, Outlook, and related skills.
Ability to type fast and fewer errors – 65 Words Per Minute.
Strong skill in transcribing and writing. 
Good knowledge in the use of standard office tools such as a typewriter, copy machine, etc.
Well organized, methodological and orderly.
Excellent knowledge and good command of English.
Excellent interpersonal communication skills.
Essential Abilities Required
A church secretary should be able to possess the following abilities for this job role:
Ability to fully understand and effectively communicate information to members and visitors.
Amiable, courteous and understanding.
Patience is highly required especially when dealing with frightened, despairing and difficult visitors in the church office.
Humble, prayerful and spiritually mature.
Expresses strong administrative skills.
Detailed in information distribution.
Ability to multitask regularly.
Creative and productive.
Punctuality is a major skill.
Work Environment
The church secretary is expected to spend the majority of the day working in the church office.
Assistance on necessary checks and balances of the administration may be included.
The Church secretary is expected to be present at all church meetings and programs.
A major five days a week work schedule and 7 hours daily work agenda.
Emergency outings or trips with the pastor may be required.
Salary
The average salary for a church secretary is $30,000 per annum.
A minimum salary expected is $20,000, and the highest can be up to $45,000 per annum.
All salaries differ from parish to parish, which depends on the church's annual revenue or parish.
How to Apply
Interested and qualified candidates should submit their résumé and a cover letter to the following email address: [email protected]. Kindly note that you are expected to include a minimum of three references and a 12 sized passport photograph along with other documents. You should also ensure that you indicate the job position you are applying for as the email subject. Double or multiple entries are automatically disqualified from this job application. 
Also read How to become a Pastor
Latest Church Secretary Job Description 2021 – Duties & Salary