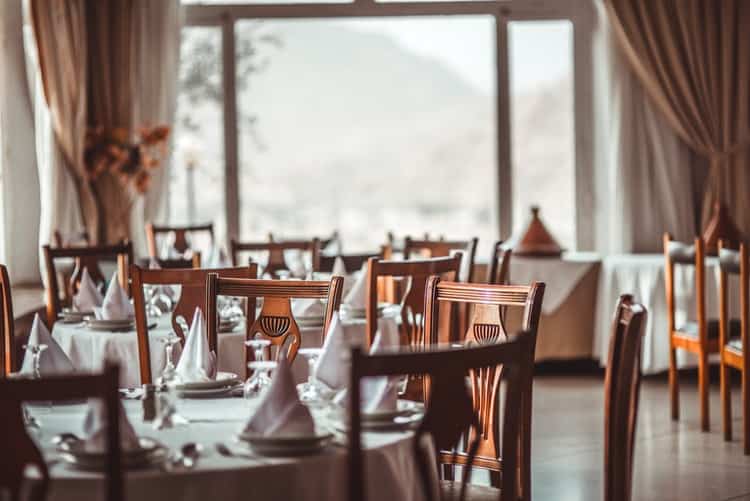 Jack's Family Restaurant is an American fast-food chain restaurant and is spread across 182 locations in the south to serve the best southern flavors and hospitality. Individuals interested in applying to the company would be benefitted from learning about the employment process early on to prepare themselves. We will discuss Jack's Family Careers here.
To be a part of the family, prospective applicants should be equipped with information of what to expect working in Jack's Family Restaurant, such as the career opportunities, the salary outlook, the step-by-step guide to complete the online application, and an overview of what to expect from a Jack's Family Restaurant interview session. This article will help you dive deep into the world of careers at Jack's Family Restaurant!
How to Apply at Jack's Family Restaurant?
Jack's Family Restaurant is dedicated to ensuring the success of every one of its members. That's why they have created a career website specifically to facilitate job searching, team members' training, and education of the company's inner workings. All job openings are listed on their career opportunities website page https://apply.jobappnetwork.com/jacks-family-restaurants/en. Job seekers can join as a part of the team members or as the management team. To be included in receiving job updates by Jack's Family Restaurant, you can sign up for their Talent Community.
Other notable application information is of the following:
Minimum age requirement: Most position at Jack's Family Restaurant has the minimum age requirement of 18 years old.


Hours of Operation: The restaurant chains are typically open from morning till midnight. However, working hours for employees will be different, especially because of the instructions to come earlier to set up the restaurant or to go home later to clean up the restaurant.
Jack's Family Careers
All employees of Jack's Family Restaurant are given a series of benefits that includes:
BCBS Health and Dental Insurance 
401(k) Retirement Plan
Paid Vacation
Meal Discounts
Uniforms
Credit Union Membership
However, for those holding the position of Assistant Manager and above will receive their own fair share of work benefits, such as
No-Cost Life and AD&D Insurance ($10,000 – $15,000)
Vision Insurance Option
Short-Term Disability Insurance
Additional Life Insurance Option
Other than the work benefits, Jack's Family Restaurant is also active in giving back to the Southern community through holiday parades, charity donations, and catering. 
Salary & Profession Outlook
As a popular fast-food restaurant, Jack's Family Restaurant is always searching for individuals interested in being employed for entry-level jobs, such as cashiers and team members. However, there are many managerial positions due to the 182 locations of Jack's Family Restaurant, especially when considering that every restaurant would need one General Manager and a few shift managers and assistant managers to ensure the smooth running of the restaurant.
Employees are paid based on the number of working hours they have accumulated. 
Cashier: You will be responsible for serving customers, taking their orders, handling customer payments, and delivering food to the customers.


General Manager: General managers are responsible for monitoring subordinates, ensuring good customer service and satisfaction, and ensuring that they perform within budget guidelines.


Assistant Manager: They are responsible for supervising a team of people, organizing shift schedules, and monitoring the restaurant's running. However, they sometimes are still responsible for handling customers and their payments.


Team Member: They are responsible for preparing food products for sale, collect payments (debit/credit), delivering orders, and maintaining sanitation in the restaurant.
Salary by Professions
It's no secret that one of the main considerations in finding a job is the financial compensation given to employees. However, applying to a company that hires a wide array of professions should always be followed by researching the information that is not open to the public, such as the average salary per job, the respective potential salary for a fresh graduate, and those already with experiences. According to the most recent survey conducted by Glassdoor in March 2021, the average annual and hourly salary of each profession is divided as below:
| | | |
| --- | --- | --- |
| Title | Range | Average Salary |
| General manager | $43,249 – $52,639 | $49,096/year |
| Assistant Manager | $23,144 – $39,670 | $36,645/year |
| Area Supervisor | $75,992 | $75,992/year |
| Cashier | $2 – $16 | $9/hour |
| Team member | $8 – $9 | $9/hour |
Source: Glassdoor (March 2021)
Wage Differences by Locations
Wage differences are determined by the profession and/or working field and determined by which city, states, and countries your restaurant are based. Below here is the list of Jack's Family General Manager salary based on their location:
| | | |
| --- | --- | --- |
| Location | Range | Average Salary |
| Birmingham, Alabama | $39,802 – $53,584 | $52,639/year |
| Huntsville, Alabama | $50,429 – $54,711.  | – |
| Tuscaloosa, Alabama | $46,396 – $49,585 | – |
Source: Glassdoor (March, 2021)
Below here is the list of Jack's Family Assistant Manager salary based on their location:
| | | |
| --- | --- | --- |
| Location | Range | Average Salary |
| Birmingham, Alabama | $23,193 – $38,152 | $36,645/year |
| Huntsville, Alabama | $32,950 – $37,455 | $33,406/year |
| Homewood, Alabama | $35,950 – $39,112 | – |
| Tuscaloosa, Alabama | $31,570 – $37,455 | $34,629/year |
Source: Glassdoor (March, 2021)
As shown in the lists above, wage differences can still apply even when the venues are in the same state. So, it's important to consider the cost of living in each city (and even states) to determine whether your potential salary is within the standard of national average salary and not below it.
Application Process:
When prospective applicants are ready to start their online application process, they can visit the company's website (https://www.eatatjacks.com/pages/career-opportunities/) and click between the "Team Member Application" option or the "Management Application" option. Applicants can also visit this web page https://apply.jobappnetwork.com/jacks-family-restaurants/en to view what type of employment is currently being opened immediately. Applicants are facilitated by using the search bar (job keyword, preferred work location, and career category) to find their compatible jobs.
Here are the steps on how to complete the online application process at Jack's Family Restaurant, Inc.
Click the "Apply" button of your selected job. You'll be directed to another page with more details regarding the job. Read through the information in detail, and then click the "Apply" button once again.
You'll be redirected to TalentReef to start the online application officially. Once again (it's the last one!), click "Apply Now."
You'll start the application process by uploading your resume, cover letter, or letter of recommendation. 
The first step is to fill in your information, such as your name, country you're based in, address, email, and phone number.
The second step is filling in your profile, where you'll be asked to answer questions about your eligibility to work, your age, your mode of transportation, and give a brief introduction about yourself. There's also a question about minimum expected earnings.
The third step is to answer questions related to your work schedule and availability.
The fourth step is filling in information about your educations.
In the fifth step, you'll be asked to describe your employment history.
The final step is to upload your references and finalize the application.
Interview Process & Questions
When your online application has been accepted, you'll continue with the hiring process, starting with an interview session, followed by drug tests, background checks, and screening. The interview is conducted in a one-on-one format with the hiring managers. You should take into consideration that the interview process will differ between restaurant venues. For some venues, the interview process can take up to a day or two, while other restaurant venues may take about a week.
Other than the usual interview questions that serve as an introduction to you (ex: "Tell me about yourself," "What are your strength and weaknesses?", "What are your previous work experiences like?"), some hiring managers would like to see your problem-solving skills. Here are several interview questions that you may encounter when applying to Jack's Family Restaurant:
What would you do when faced with an angry customer? / How do you handle customer complaints? When answering this question (or any other customer service-related questions), please keep in mind that Jack's Family Restaurant highly values individuals who can deliver the best customer experience even in the face of problems or conflicts. You can answer this question by describing a situation, highlighting your actions, ideas in deescalating the conflicts/complaints and showing the results. Make sure to cite past experiences where you've been in that situation and how you controlled your temper to find a solution for both parties. This question's main point is to see how well you'll maintain your professionalism and how much you value delivering exceptional customer service. 


Why do you want to work at Jack's Family Restaurant? Applicants should answer this question by sharing what aspect of Jack's Family company influence their decision to apply. Whether it's the company's values or dedication to ensuring success for all team members, you should highlight their role in your decision to apply. You can also share your curiosity about the company's visions and missions.


What kind of change or contribution can you bring to the team? A great way of answering this question is to cite previous work achievements from your resumes or recommendation from previous colleagues, supervisors, and bosses. Start by describing the actions you'll take to adapt to the working environment and how you'll implement the skills attained from your previous employment towards your current job.


What to Prepare for the Interview? During the interview (or perhaps beforehand), be sure to prepare your interview answers considering Jack's Family Restaurant's 3 core values: honesty, professionality, and customer service.  The first two values are quite self-explanatory. Jack's Family Restaurant is looking for honest and professional individuals dedicated to the job. It has the same dedication to ensuring no illegal actions may put the whole team at risk. This value also refers to basic professional manners, like being punctual and staying sober on the job. Thus, it prohibits actions that are drug and violence-related. The last value also holds extreme importance because Jack's Family Restaurants is a company that prides themselves on their customer service. Regardless of the customers, prospective, and future, Jack's employees should always strive to deliver the best dining experience. 
Time Availability
It's always a great idea to list down your priorities and time availability to work at Jack's Family Restaurant. Hiring managers tend to look at prospective employees with a flexible schedule. So, make sure that you already have the answer to questions to inquiries about your priorities or time management by the time you're sitting down for the interview. This way, you can answer the question honestly and keep your word later when you're hired. 
Personal Presentation 
Applicants should arrive at the interview wearing business casual attire and keeping a clean appearance as Jack's Family has high standards for work appearances. Make sure to follow their guideless regarding tattoos, jewelry, and any other accessories. Your appearances during the first interview can greatly influence the hiring manager's first impression of you. And as they all say, first impressions matter!
Application & Interview Tips
In the instance that you've completed the hiring process but haven't heard back from Jack's Family management team for over a week, try to follow up by calling them. 
Treat the interview session as if it is your first day of work, which means you need to avoid being late and keep your appearance professional.
Jack's Family Restaurant has a strong anti-drug policy, shown by the drug tests conducted at random intervals. 
The interview's goal is to gauge and get a clear idea of a prospective employee's personality. Because Jack's Family Restaurant greatly values customer service, they are on the lookout for calm, relaxed individuals and can showcase their personality, friendliness, attentiveness, and curiosity during the interview session. 
Always bring your resume with you during the interviews (even when it's conducted online). This will greatly help you if you need to cite references and/or achievements. 
Other article examples:
Jack's Jobs & Careers – Application, How to Apply, Requirements & Interview Tips (https://www.landyourlife.com/jacks-application/)
Also read How to Work for DoorDash: Requirements & Job Application Process
Jack's Family Careers – Job Application, Salary, Age & Interview Questions