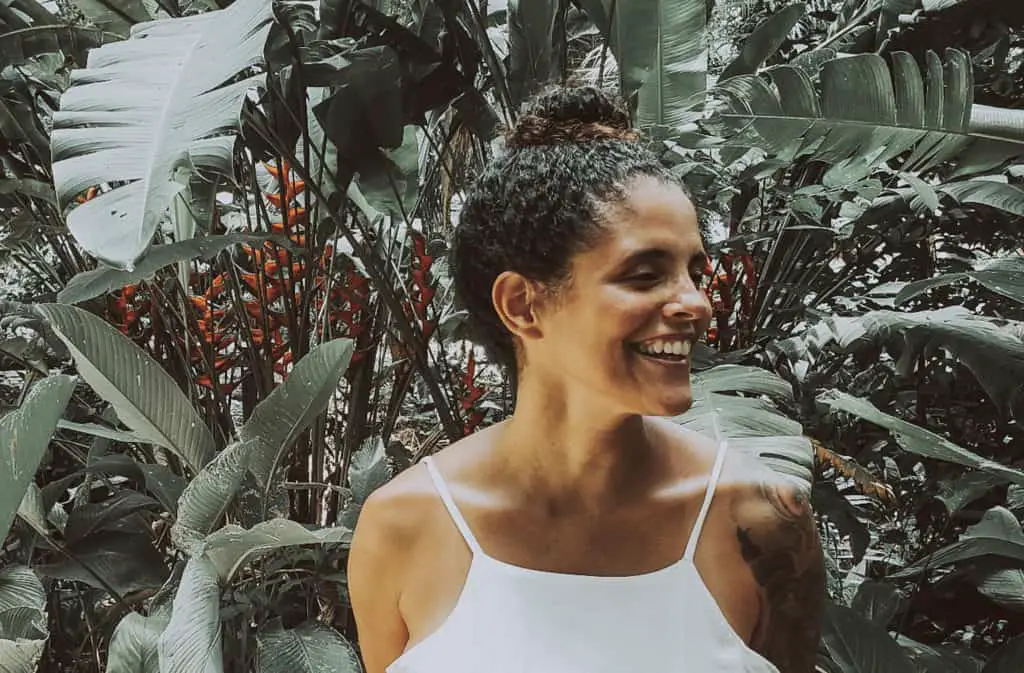 I'm a graphic designer from Rio de Janeiro, Brasil, and I've been designing textile prints for 8 years. I got started as an intern at Brazilian brands, where I worked with prints, visual identity, and VM at the end of college, in the fashion area, almost unintentionally. I found a field that I could apply all my passion for design, marketing, branding, visual identity, and illustration.
Also, during my college years, I took some workshops on print design and illustration. So during this time, I discovered my passion for surface design. I read a lot about branding and design, too, so I'd also apply that to my work in general: Zag and Brand gap from Marty Neumeier were awesome. As a new designer, I struggled with finding my own signature style the most, but then I realized maybe I'd find that later or even never. The most important thing would be finding my own way of working and solve problems.
To prepare for interviews, I'd search about the company – their customers, their competitors, their graphic styles – and how my knowledge and expertise would help their company as well as help me as an individual and professional. I was an in-house designer for almost all my graphic design journey, which gave me a lot of experience to help clients. And I recently started my studio.
When I look back at my design journey so far, I'm most proud of the companies I worked for and how I helped them show their DNA through prints to their target customer. I honestly don't think a lot about my career; I think about how I want to feel: I want to feel proud of my work and joyful while I design.
My advice to surface designers who are struggling would be "don't compare yourself to others but to yourself" and "design is all about trial and error, so try a lot until your work is satisfactory to you but don't be too hard on yourself; nobody was born a genius." Always continue your studies, be it design itself, illustration, or something you could apply to your career.
I am always studying online and doing workshops, but lately, due to COVID, I've emerged myself into online courses like most people; I'd say I loved some such as Natasha Spitzer's, or Luli Reis, Óscar Lloréns, Catalina Estrada Uribe, and Lucila Dominguez (all from Domestika).
Also, have a nice 5-10 project portfolio, showing your final design and its development. If you never worked for someone, pick the companies you would like to work for and invent a brief with them in mind. If you need help, reach out, and I'll be glad to help.
I'd like to see João Incerti and Carolê Marques' stories here.
How Would A Graphic Designer Become a Textile Print Designer