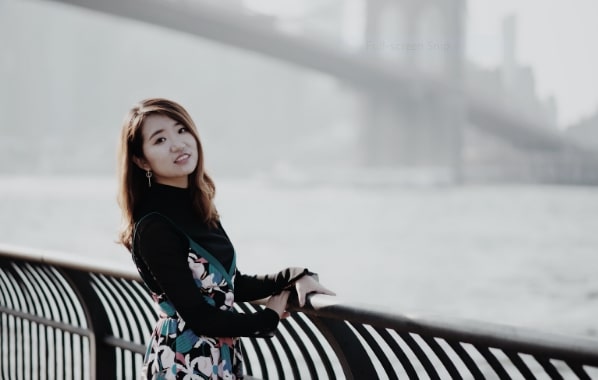 Are you excited and want to know How to Become an Illustrator and Graphic Designer?
Amelia Chen
Bio 
Amelia Chen is a New York based designer and illustrator. Currently she works as a full time designer at Buck. She loves drawing, traveling, writing travel blogs, and fashion. She is passionate about photography. She was invited to be a speaker for Adobe 99U live in 2018. Her clients include Wall Street Journal, Washington Post, KFC, Microsoft, Nylon Magazine, and many more. Her works got featured on Society of Illustrators, ballpitmag, Stash, Vimeo, BooooooTV, etc. 
Social Media 
Website: http://www.ameliachen.net/
Behance: https://www.behance.net/amelia_chen
Linkedin : https://www.linkedin.com/in/amelialinchen21/
Instagram(photography) @ameliamiya
Instagram(art) @ameliac.life
Email: [email protected]
Q&A
How did you get where you are today?
My career journey is pretty smooth. I went to Savannah College of Art and Design study Motion Graphic M.A.. I went to Havas Worldwide intern during 2015 summer. After graduation in 2016, I applied some jobs and got some good offers. But surprisingly Buck accepted me as an intern.
I always wanted to go there one day maybe in late time of career but didn't expect to get in directly after school. After six months internship, I became a full time there. I always think I am lucky and I am very grateful for where I am right now. Even though my career path is smooth, I had struggle back when I was younger.
I studied in art school since I was 13 years old. But I didn't know what I was doing and what I wanted to be in the future. I was so confused about myself and career choice. I studied Interactive design for my B.F.A.. Even though I was doing well in that field but I didn't really like it. I had hard time to choose my major for my master.
I was really eager to become an illustrator. My parents didn't really support me to become an illustrator since they heard it's hard to get jobs as a full time illustrator. Well, it's kind sad. I also dreamt to go to Pixar one day. Finally I decide to study animation. I learned history and rigging for a quarter in my master school. I was not into computer techniques and quickly lost my interest.
Nowadays when I think back then, if I studied 2D animation that time as a starter, I think I would like animation and probably will become an animator now. Then I asked many people's advice and did research about motion graphics. I chose Motion Media in the end. I couldn't be happier about what I was learning and was doing.
I found my passion and what I really love. The reason I love it because I can tell stories and express my emotions. I am a very sensitive and emotional person. I like to express myself through art and share my feelings with other people. I really focused on study and worked really hard. I remembered the last quarter I took my final project class and another design class.
Every week we had a due for design class. It was so intense and very stressful. I had to finish my final project within a few weeks. I was staying up late for a week in the school lab and finish my animation one frame by frame within 5 days. I was very proud of myself to finish my personal film My Secrets well in that short time. I got a lot of attention due to that film. Everything was getting better and better after that. I think hardworking helps me what I am today. 
Why did you seek out a career in this field?
I just love to tell stories and express my feeling and emotions through my artwork. I learned art since I was very young. I don't want to give up on what I've learned and most of important is I love what I am doing. Being creative and making art can make myself happy and feeling satisfied. 
Advise for choosing a career?
I am very happy I find my true self and what I am passionate about. Finding the thing you love to do as a career is really important and hard. I see many people have trouble in that. I know many of my friends are doing what they don't like to do right now just because of having a high number of salary or they don't know what they exactly like to do. I'd like to say know yourself first, finding the things you are good at and working on it. It's never too late to change your life or study new things. Age is just a number. You can always make your dream come true. Accepting all the challenge, you might feel frustrated about yourself or no motivation on the way. But do not ever give up, be persistency and fully focus on it. Truly believe yourself. Make connections with other professionals and go talk with them. You will find more information and see a bigger world. It is very important to know other people in your industry. People will help each other and refer you to better opportunities. 
What can you recommend on CV?
Simplicity. I know how beautiful your resume looks is important. But in my opinion, I'd rather have a very simple resume instead. I notice many people like to decorate their resumes and make it look too complicated. It is very hard to read and confusing. You should have a good layout and clear structure of what you have been done in your CV. So the recruiters can read it directly and know your experience right away. I think your portfolio and experience is more impressive and important for seeking the jobs rather than a complicated resume.
Things are changing very fast in the industry; how do you keep yourself updated. 
Digital industry always updates so quickly. First of all, I have to look all the useful resources online everyday to keep myself knowledgeable. Secondly, talk to other artists and learn new things from them. Lastly, make new professional connections.
How did I prepare for an interview?
I did research to get acquainted with the company and their work style and prepared a short introduction of myself and some questions I'd like to ask. 
Lessons from the job I didn't get
I'd like to think positively about rejection. It's always something to learn from the interview process. There are different reasons people get rejected. I will analyze and summarize what's the reason I didn't get the job. I will prepare better and be more confident next time. There are some lessons I learned from my past interview.
-Being confident is the key
-Prepare well 
-Learn how to express yourself and show your abilities
-Show a good personality
-Know exactly about what you want (salary / future career plan)
-Have a positive and passionate attitude
My Story From Studying Motion Graphics to Becoming an Illustrator and Graphic Designer