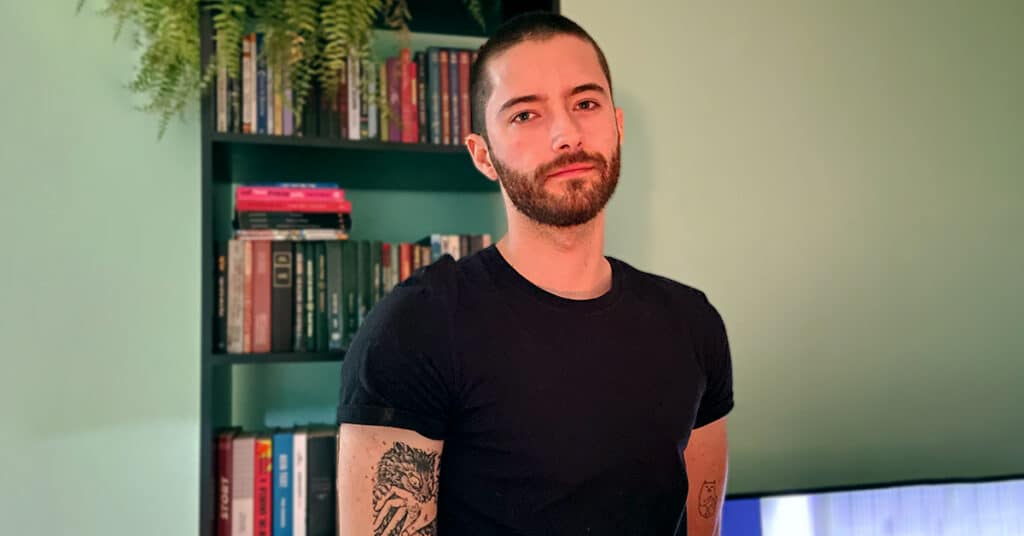 Introduction | Motion Designer
I'm Diego Farias, 26, from Porto Alegre, Brazil. And I'm proud to say that I work on my dream job that I didn't even know was my dream job until I got it as a Motion Designer at Aquiris Game Studio. I got what I think is called, Technologist Degree in Multimedia Production. Instead of taking 4 years to graduate, it took me 2.5, much more focused on technical study than the normal bachelor's degree. And I'm glad I didn't spend 4 whole years of my life in college because as a Motion Designer, what degree you have doesn't matter as much as your portfolio. Everything that I use today professionally I learned before or after college, but of course, It wasn't a waste of time. It still was precious, but because of the networking.
Beginning Of My Career
Through networking, I got a headstart on my career. When you don't have a portfolio nor experience, the best shot you have is through a recommendation. My classmate used to work in a place, and when he went on vacation, I volunteered to cover for him for a month as a freelancer. Before that, I had zero professional experience with video, and eventually, he left this place. Since I did very well on that month of his vacation,n they hired me instantly. This was my first full-time job, doing what I recently discovered I wanted to do, Motion Design. The job was not to be a Motion Designer, just a normal and very basic video editor. Still, whenever I could, I would throw a little spin-off some more advanced techniques, to keep challenging myself, and this way, the job never gets boring, keeps it fresh and more exciting if you try to do just a little more of what you are asked. But eventually, there was no future for me there anymore, and I left.
My next couple of jobs taught me a lot. One gave some very good material to my portfolio. The other gave me priceless networking to expand and use to bring me to where I am today. Even though I worked on each for a few months, I was able to get a lot of value from this time. I didn't even mention the very good friends I made, and they are still with me today.
Freelancing/The Great Climb
After this period, I found myself jobless again, was 2018, due to mismanagement, many people had to be fired, and I was one of them. Still, this time I was feeling adventurous. I wasn't going to look for another job. I decided to freelance full-time, even though I had zero ongoing clients. It was very very scary at the beginning, I decided to make an awesome motion reel, and a website, even created my own "brand" to go with it, and started sending emails to various studios all over the country to show my work, no one answered, I tried to get land some jobs on these freelancing websites, got a few this. Still, I couldn't possibly live doing that. The competition on these sites is monstrous. I started to use Linkedin too, but still no results were coming from any of these things I tried. Now the priceless networking that I made comes into play, I got recommended to a friend of my ex-colleague to work on some VFX shots for a movie, this was huge, absolutely scary, I had never done anything like it, I just knew in theory, but I still took the project, I was confident that I could do it. At first, it was hard, but the more I did it, the easier it was getting. I was studying how to do it every day. In two weeks, I learned two different software; by the end of it, I was doing it better than the other guy I was splitting the work with. He had 20 years of experience. Still, the thing that sometimes happens with these very experienced people is that they get stuck with old tools because they are afraid of learning new software, software that does the same that they do with the old tools, but in a much faster and reliable way. I delivered better shots because I learned the newer tools. Imagine what he would do with them if he had no fear of learning the new tools?
So now I had a new contact, someone that could potentially call me for new projects, which he did, and still does, but we weren't able to work together again due to schedule, but this goes to show that once you do a good job, people will remember you for a long time. Later on the same year, I collaborated with one other ex-colleague. It was an exchange of services. I haven't even cashed in the service that he offered me because the result of our collaboration was so good that my portfolio got a massive boost. It doesn't need to be always paid jobs. They need to be good. If you are struggling to find a job and because of that you feel that you cannot create a portfolio, well, then you'll be stuck on an infinite loop forever, do personal work, be your own client. It will bring results later on.
After that, I got recommended to work on a political campaign by the same guy. Political campaigns are a scary, high-stress high reward, you work every day, Sunday to Sunday, with no maximum hours a day, but the accomplishment of finishing a campaign would open so many doors because if you can stand two months working like that, you can stand anything. Of course, the money was enough to keep me afloat for a couple of months after the job was done, so I took it, as I expected was very stressful but totally worth it, because as soon as it ended I had 2 big interviews and the accomplishment of the political campaign weighed heavy on my CV. I was able to choose which one I wanted, and the other I was able to recommend to my friends, and one of them got it. By this time, the efforts I put in the beginning, were showing results. I was being messaged from time to time on Linkedin by headhunters. I was landing a lot more projects because of my new and improved portfolio. Things were starting to look good.
That year was the year that I grew the most professionally. By taking risks and putting myself out there, I created a web of connections that I could live off of if I wanted. But I started to notice something, that maybe I raised my prices too fast. People weren't hiring me as much, so I decided that someone reached out to me to lower my prices by half. However, I would still do the same job if it cost double. So I got it, a logo animation for a game developing specialization course that I did a project 1 year earlier recommended me. When I delivered, the result was so satisfactory that one of the studios supporting the course wanted to talk to me, which led up to me getting hired.
Present
And that's where I am today, at Aquiris Game Studio, where I create videos and motion graphics, and many other things for the studio's games. I'm very happy and extremely grateful to be able to work there, and not just because I can play games during work hours (which is part of the job), but because I'm able to learn new and interesting things from very talented people that work with me every day. This time I can't see the ceiling, I see myself being able to grow and evolve as much as I want, and that's priceless. But I still haven't stopped freelancing, but now I can really pick the projects that I want, and for the price that I feel most comfortable, but what happens most of the time is that I end up recommending someone else for the job, and that feels good too, to be able to help others as once I was helped.
Also read My Story From Studying Motion Graphics to Becoming an Illustrator and Graphic Designer
How I Landed My Dream Job As A Motion Designer?