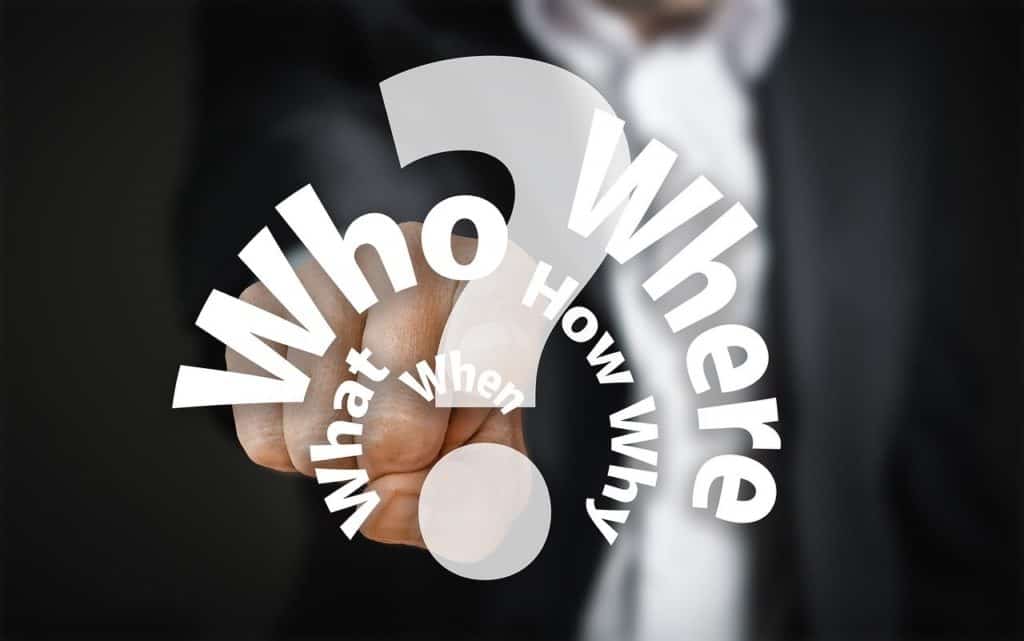 Kraft Foods has seen several changes in terms of ownership from its initial founder, James L. Kraft, in 1903 to become a publicly-traded company. The company was built with an aggressive approach towards acquisitions and has also seen several mergers and some spin-offs. Kraft Foods is currently a subsidiary of Kraft Heinz Company, one of the world's largest manufacturers in the food and beverages sector. This article will provide insights into who owns Kraft Foods, top brands (Kraft Heinz), stakeholders, and other important facts in its present status.
Who Owns Kraft Foods?
As of December 2020, Berkshire Hathaway held the most significant stake in Kraft Heinz of roughly 27%. Berkshire Hathaway is the current leader in a long list of public owners at Kraft Heinz by a long margin, with a 22% difference in share volume compared to the next major investor. Warren Buffet essentially controls the activities of Berkshire Hathaway. He is the largest shareholder at the company, with over 30% of the company's shares.
Kraft Foods Ownership
Kraft Foods Group Inc. merged with H.J. Heinz Company in a $23 billion deal in 2015 to form Kraft Heinz. The merger was approved by the board of directors at each company, involving two primary investors – Berkshire Hathaway and 3G Capital. Both investors held a joint 51% share of the new Kraft Heinz company, while previous Kraft shareholders owned 49% of the total shares. 
Although Kraft Heinz is a publicly traded company, Berkshire Hathaway currently owns the most significant stake in the company with about 325 million shares, representing roughly 27% of the company. Berkshire Hathaway is primarily owned by American business magnate and investor Warren Buffet. Other top shareholders at Kraft Heinz include The Vanguard Group Inc (3.97%), BlackRock Fund Advisors (2.39%), SSgA Funds Management Inc (2.35%), Franklin Mutual Advisers LLC (1.05%).
Early History
The company's origin dates back to 1903 when Canadian American entrepreneur James L. Kraft established it as a cheese delivery company. Kraft would purchase cheese in large quantities from wholesalers in Chicago and distribute it using tinfoil and glass jars to local stores. In 1909, Kraft was renamed J.L. Kraft & Brothers after four other Kraft brothers joined the company. The company was incorporated in 1916, and in the same year, the US Army purchased six million pounds of Kraft's four-ounce canned cheese. The Army's patronage contributed to the company's $6 million revenue generated in 1917.
The company continued to expand through innovative marketing strategies, acquiring a Canadian cheese company in 1920. J.L. Kraft & Brothers also established an international presence by opening sales offices in Britain and Germany towards the end of the year. The company's name was changed to Kraft Cheese Company in 1924 after launching the world's largest cheese research laboratory. Later on, in 1928, Kraft Cheese Company merged with its biggest rival company, Phenix Cheese Corporation. This merger formed the Kraft-Phenix Cheese company with over 10,000 employees in thirty states in the US and four international locations, including Canada, Australia, Britain, and Germany.
National Dairy Products Company later acquired Kraft-Phenix Cheese company in 1930. However, Kraft maintained its autonomy with James L. Kraft as the head of the company. Thomas McInnerney, co-founder of National Dairy in 1951, and J.L. Kraft died the following year, marking the end of the Kraft family's leadership of the cheese company. National Dairy also took a centralized approach to its operational activities, establishing its previously autonomous subsidiaries (including Kraft-Phenix Cheese) as divisions of a single company. 
National Dairy Products became Kraftco Corporation in 1972 to emphasize its focus on food processing, as the Kraft brand was recognized internationally for the same. In 1979, John Richman became the company's Chairman and CEO. Richman's efforts to diversify the company led to the Dart & Kraft Inc. merger in 1980. However, this merger was dissolved six years later due to sagging profits. Kraft retained all its business lines and added Duracell to its list of brands following the merger dissolution. In 1988, Kraft sold off Duracell and once again became solely a food company. 
Philip Morris Acquisition
Philip Morris acquired Kraft for $12.9 billion in 1988, after which it became Kraft General Foods Inc. (merger between Kraft and General Foods). The resulting company became the largest food company in the US. It remained that way until 1994 when Kraft Foods Inc. was established in a merger between Kraft Foods USA, General Foods USA, and Kraft General Foods Canada. Kraft Foods Inc. to replace Kraft General Foods as the principal food division subsidiary of Philip Morris. Kraft General Foods International was renamed Kraft Foods International and became a subsidiary of Kraft Foods Inc. 
Philip Morris then acquired Nabisco Holdings in 2000, paying $14.9 billion in cash and $4 billion in debt. Since Nabisco was also an established food brand, Philip Morris immediately began integrating its operations to fit into Kraft Foods Inc. and Kraft Foods International. It eventually sold off in 2007. Through the share sales, Kraft Foods Inc. became a fully independent publicly traded corporation. Before selling Kraft Foods Inc, Philip Morris owned 83.9% of the company's shares. The remaining 16.1% belonged to the public, as Philip Morris initially sold 16.1% of Kraft's shares to the public in 2001. 
Kraft Foods Restructuring and Merger
Under the leadership of Irene Rosenfeld, the company's then CEO, Kraft Foods Inc., resumed its traditional acquisitions system. First, it purchased Paris-based biscuit company, Groupe Danone for $7.2 billion in 2007, to expand its biscuit and snacks portfolio. Later on, in 2009, Rosenfeld initiated a controversial bid for Cadbury. 
Kraft Foods Inc.'s takeover attempt met with significant resistance as Cadbury was not up for sale at the time. However, Kraft successfully closed the company in 2010 for $19 billion. However, this deal led to significant changes to the takeover rules in the UK regarding the position of hostile foreign bidders. In addition, this deal comprised the last piece of the puzzle that allowed for Kraft Food Inc.'s restructuring into two distinct entities later in 2012. 
Kraft Food Inc. split into Kraft Foods Group and Mondelez International, providing two separate and more focused businesses. It also eliminated the conglomerate nature of its predecessor company. Kraft Foods Group consisted mainly of the former Kraft Foods Inc.'s US arm and was essentially a US-based grocery products company. In comparison, Mondelez International constituted the international division of its predecessor company, pulling brands such as Cadbury and other brands to become a booming global snacks business. 
Rosenfeld was behind the company's restructuring. She believed that the snack food business would yield significant returns for shareholders than the pretty stagnant growth that Kraft Foods Inc. was experiencing. The grocery products company, on the other hand, was expected to see slow but stable growth. Moreover, looking at Rosenfeld's acquisition of Groupe Danone and Cadbury in 2007 and 2010, respectively, a growth strategy to scale up the snacks business by building a solid portfolio of globally recognized brands becomes visible. 
Some expert investors and analysts predicted the spin-off from Kraft Foods Inc. after it acquired Cadbury in 2010. Others thought that the acquisition of snack brands was to maintain Kraft Foods Inc.'s market positioning against competitors such as Walmart and Target, who were expanding their grocery lines. Essentially, Kraft Foods Inc. ran two separate businesses with significantly different market demands, growth expectations, and business approaches. As such, each business had varying capital requirements. Splitting the company would provide each company with more access to capital and provide investors with a business alternative. The alternative would be the choice of investing in a slow-growth model or a higher-growth business. Kraft Foods Group and Mondelez International were worth $16 billion and $32 billion when the split occurred.
Kraft-Heinz Merger (Current Status)
Kraft Foods Group continued to operate as an independent publicly-traded company for another four years, maintaining Oreo, Philadelphia, Oscar Mayer, and Maxwell House brands. It later merged with HJ Heinz Company in 2015 to become Kraft Heinz. Kraft Heinz was projected to become a successful enterprise over time. However, the company has not entirely lived up to market expectations and has often left investors and analysts worried about the company's future. The company's overall lack of success was due to rapidly changing consumer preferences. Neither the investors, such as Berkshire Hathaway's leader Warren Buffet nor the board of directors at H.J. Heinz fully anticipated such drastic changes.
However, the company recently found success in 2020, named its "first year of transformation." The company's e-commerce sales saw more than 100% growth and a roughly 5% increase in net sales compared to 2019. By the end of the 2020 fiscal year, Kraft Heinz reported profits of over $2.5 billion. The company's US revenue was roughly $19.2 billion for the same year compared to $17.8 billion in 2019. The top brands under Kraft Heinz include Maxwell House, Oscar Mayer, Kraft, Heinz, Lunchables, Velveeta, and Philadelphia. The Kraft brand owes its success to its cheese products, including Kraft Mayo and Kraft Singles.
Conclusion
Kraft Foods has had both individual and corporate owners since 1903, when J.L. Kraft established the brand as a wholesale cheese delivery company. The company currently exists as a publicly-traded company. Berkshire Hathaway has the largest ownership stake with 325 million shares. 
Frequently Asked Questions
Does Warren Buffet Own Kraft Foods? Warren Buffet holds the most significant stake at Berkshire Hathaway and controls its investment activities. Subsequently, Berkshire Hathaway is the largest shareholder at Kraft Heinz, with 325 million shares (27%).
Who is J.L. Kraft? J.L. Kraft founded Kraft as a wholesale cheese products delivery company in 1903 and headed the company for over 40 years.
What are Examples of Staple Kraft Foods Products? Some examples of successful products under the Kraft Foods brand include Kraft Mayo and Kraft Singles.
Also read Principal of a Company – Complete Guide
Who Owns Kraft Foods? – From Aquisition to Merger