If someone is looking for job vacancies, especially for a cashier position, applying at Home Depot can be one of the great options. Not only does it pay quite decently compared to other retailers, but it is also a great place to develop skills for your corporate life.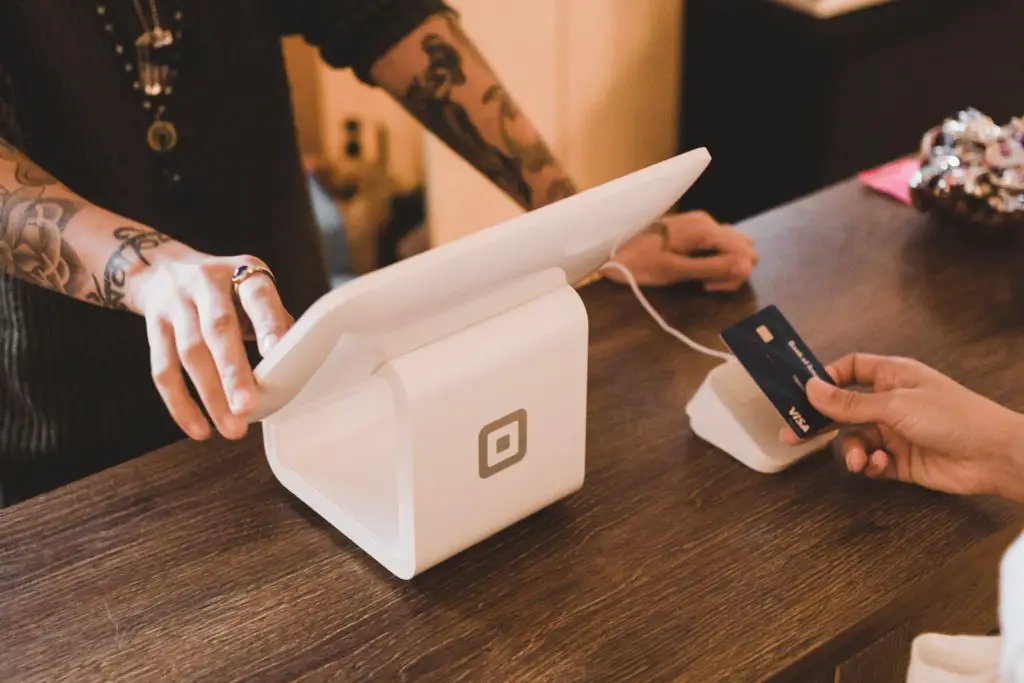 If one is convinced to get a job at Home Depot as a cashier, one can go through this article to know all about the position details. One can find details from the job description to the hiring process in the article below.
Before moving further, here is a quick overview of what home depot actually is?
Home Depot Overview
Home Depot is a home improvement retailer based in the United States. It counts as the largest store to supply tools, construction products, appliances, and services. It is headquartered in Atlanta, Georgia. 
The company was founded by Arthur Blank, Bernard Marcus, Ken Langone, Pat Farrah, and Ron Brill on 29 June 1978. The present CEO is Craig Menear. There are 4,90,600 employees working at Home Depot in different locations. 
Home Depot Cashier Job Description
A cashier at Home Depot is someone who works on a register and helps customers with their final purchases. They guide the customers in using credit card machines. The cashiers are expected to work under the company's policy.
What Are The Responsibilities And Duties Of A Cashier At Home Depot?
1. Assisting customers with their final purchases.
2. Guides customers on operating credit card machines.
3. Solve customer issues related to purchasing procedures and the company's policy.
4. Apart from their primary tasks, cashiers are also required to perform other tasks such as stocking, and cleaning. 
What Are The Requirements For A Cashier Job Position?
For the position as a cashier at Home Depot, the requirements are as follows:
1. At least 18 years old.
2. High school diploma or GED.
3. Ability to properly guide the customers in case of difficulties.
4. Good knowledge of the company's policy related to cash handling.
5. Good communication skills to assist the customers on how to use self-checkouts.
6. Be able to hold themselves responsible for their work.
How Much Do Cashiers Earn At Home Depot? 
The salary of a cashier largely depends on a number of factors such as one's job location, and seniority. However, generally, a cashier at Home Depot makes anywhere between $10 to $15 per hour.
What Are The Working Hours Of Home Depot Cashiers?
As a full-time employee at Home Depot, one has to work 7 to 8 hours a day. However, if there are any meetings related to sales, the shift can stretch up to 10 hours. 
As a part-time employee at Home Depot, one has to take at least 4 hours to shift 3 days a week. For students, the schedule can be made very flexible according to their availability.
How Is The Work Environment At Home Depot?
The work environment mostly depends on the location of the store. But for the most part, it is quite friendly. There are employees of all age groups. As a cashier, one has to deal with customers all the time. And sometimes, it can be quite stressful to handle them. But having patience and the ability to approach difficult customers politely would be of great help.
Things You Need To Know About Working As A Cashier At Home Depot
1. Before working on the floor as a cashier, one gets computer training. The training lasts for one to two weeks during which one is supposed to watch tons of videos and do quizzes on the same.
2. There is no specific uniform designed for cashiers at Home Depot. One has to wear jeans and a T-shirt and a Home Depot apron on top of it.
3. As a cashier one may have to work during their breaks if required. There might be customers having some issues and so, sometimes a cashier is required to help out those customers.
4. One has to be familiar with the fact that a cashier has to be standing during their shifts. In case, the crowd is merely less, one can take a seat. But during busy hours, one has no chance to take a break.
5. As a cashier, one gets to enjoy life insurance and medical insurance plans which cover dental, and vision.
How Does Home Depot Hire?
The hiring process at Home Depot is quite simple and straightforward. 
Application 
To get a job as a cashier at Home Depot, one needs to apply online through their website. One has to fill in all the details that are being asked in the application form.
Interview process
The interview process at Home Depot is not very tough. They will ask some basic personal and behavioral questions. Answering the questions with honesty will be helpful. 
Background check
Once the interview round is successfully passed, one moves to the final step of the hiring process which is a background check. For the cashier position, Home Depot does a drug test. 
Once everything is done, one will be given the offer letter.
Conclusion
Home Depot cashier jobs offer almost everything to develop one's finance skills, interpersonal skills, and knowledge. However, before applying one must take a look at the job details such as the requirements, roles, and duties that one has to perform. So, in this article, all the details regarding Home Depot cashier jobs are mentioned very well. So one can take a look at it and decide whether it is the right job for them before applying. 
Frequently Asked Questions
1. What should I wear for a Home Depot interview for a cashier job?
One can dress business casual for the interview at Home Depot for a cashier position.
2. Is the training paid at Home Depot for cashiers?
Yes, the training is completely paid for.
3. How long is the orientation at Home Depot?
The orientation lasts around 4 to 5 hours for the cashier.
Home Depot Cashier – Job Description & Skills Needed