John Hancock is a financial and insurance establishment in the United States that provides financial, insurance, and investment opportunities. One may wonder where exactly, is the John Hancock Office Locations & Headquarters.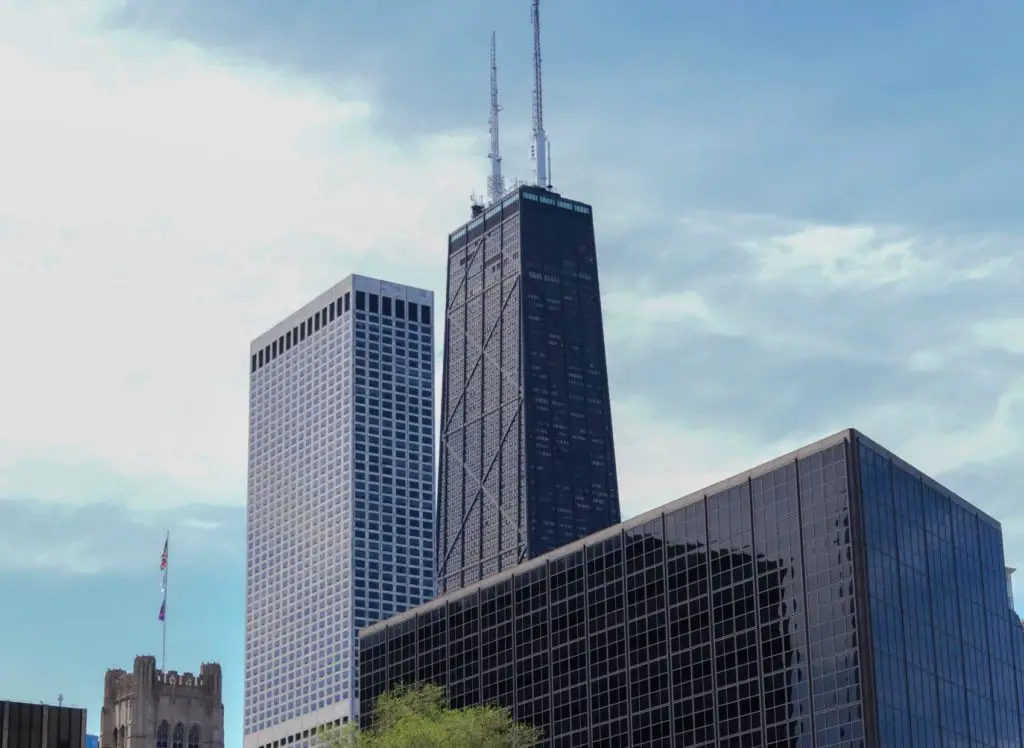 John Hancock Office Locations & Headquarters
John Hancock's headquarters was formerly located at 601 congress street in the Waterfront Innovation district in Boston, Massachusetts in the United States of America, however, it is presently located at 200 Berkeley Street also known as the old Hancock building.
John Hancock Life Insurance Company, Office locations, and Contact
John Hancock was founded on April 21, 1862, it is an American insurance company that was named in honor of the late John Hancock, an American official, whose presence and influence was of high recognition during the American Revolutionary period, he was also among the statesmen to sign on the declaration of independence in the United States, where he signed in a rather bold manner, fairly differing in size from others. This made his name a common slang for signature itself.
John Hancock Life Insurance Company is owned by Manulife Financial, a Life Insurance company based in Toronto, Canada. 
The company provides a range of services including Life Insurance, Retirement plans, Long-term care insurance, Mutual Funds, and College Savings Plans.
They have an estimate of about 7000 working employees.
Aim of John Hancock Life Insurance company?
John Hancock Life Insurance Company aims to better the lives of people by strategically planning the financial wellness of persons and businesses. 
They help clients in decision-making by giving professional one-on-one counseling to their customers about necessary steps to take, it could be about a retirement plan or big-time investment.
Below are the office addresses and contact information
1. John Hancock Headquarters
Address: 200 Berkeley street, Boston, Massachusetts 02116, US.
Contact: +1 888-695-4472
Website address: www.johnhancock.com 
2. John Hancock New York
Address: 100 Summit Lake drive Valhalla, New York 10595, US.
Contact: +1 914 773 0708
Website address: www.johnhancocknewyork.com
3. John Hancock Massachusetts
Address: 601 congress street, Boston Massachusetts 02210, US.
Contact: +1 888-955-5432
John Hancock Working Opportunities
John Hancock is an international insurance and financial establishment that operates across nations worldwide including Asia, Europe, and North America.
John Hancock provides a supportive working environment for its range of flexible jobs.
Why should you work with John Hancock?
John Hancock has a great reputation preceding it, they are said to be a firm that not just hires a person for work, they build careers, and there is always an opportunity to learn more amongst their working force.
That being said, here is a list of past remote jobs offered by John Hancock.
Technical Program Manager: this is a full-time work that requires a person with programming skills who would oversee the management of troubleshooting processes and other programs 
Communications Specialist: this requires an experienced person who would handle marketing and communication of the brand image. A minimum of 3 years of experience is required.
Customer service Representative: this is full-time work that requires an experienced person with customer service to take care of clients' needs whilst providing sufficient help to such customers.
Executive Assistant: This is a part-time job that requires strong ground in PowerPoint, Ms office, and Excel. The applicant would be expected to manage the filing system and other similar work.
Bilingual Customer Service Representative: This position requires bilingualism in French and English.
Customer service Associate: a bachelor's degree and a minimum of 2 years of experience is required. It is a full-time job.
These are examples of work-at-home jobs that may or may not be vacant at the moment. 
In 2019, John Hancock was listed by Forbes among 'America's Best Large Employers.' And in 2020, the 10th Annual Best in Biz Award was won by John Hancock, for Company Of the Year.
Benefits for Employees working in John Hancock
The following are benefits given to employees at John Hancock
Work Flexibility: for a good attitude to work and better productivity, John Hancock offers Vacation time, Holidays; nine yearly holidays are observed, they give paid time off yearly; about 3 days a year for personal or family time, and about five sick days. The company has a special program for employees where they are allowed free confidential guidance in case of challenges be it financial, legal, or family issues. They also give reimbursements of eligible costs on adoption or surrogacy expenses in an amount up to $20,000.
Career Growth and Effective Community Engagement: naturally a person is bound to learn more and gather experience from their work environment, John Hancock provides the necessary facilities for easy work and by individual support and development, they help grow the careers of employees.
John Hancock enhances community engagement by giving employees a paid voluntary Community Spirit Day at a registered charity organization.
Financial Benefits: John Hancock provides great deals and discounts for the benefits of its employees including a Cash Balance Pension plan; this is fully funded by the organization and as a bonus, it gives a minimum of 4% retirement savings and interest credits.
The company also allows eligible employees to own shares, by purchasing between 1-5 % which is met by 25% of such contribution by the company. They have deals that cover life insurance, accidents, and disabilities of employees.
Health Benefits: health wellness plans such as dental and vision care coverage, Critical illness plan. They also have a wellness program that covers areas of mental health, stress management, nutrition, and fitness.
Conclusion
The headquarters of John Hancock is at 200 Berkeley Street, Boston, Massachusetts. They have offices resident at 109 summit lake drive Valhalla, and 601 congress street waterfront innovation district, Boston.
The company was named in honor of the late John Hancock who was among the remarkable figures during the American revolutionary period.
Frequently Asked Questions
Can you withdraw from John Hancock 401k?
Yes, however, this may come with a 10% charge 
Are John Hancock and Vanguard the same company?
John Hancock and Vanguard Group are different companies
What is the John Hancock Vitality Term?
The John Hancock Vitality Term is a reward given to clients to encourage them to keep healthy.
Vitality points are earned through the John Hancock Vitality Mobility App or via the website when members record their fitness and health activities.
What does silver vitality status mean?
A silver vitality status is what is attained when one gets up to 800 vitality points. A gold vitality status is attained at 1600 points and 2400 points attain a platinum vitality status. Higher status earns higher rewards.
John Hancock Office Locations & Headquarters