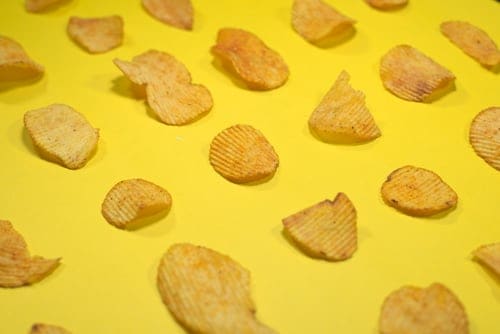 Frito Lay, founded by Herman Lay in 1961, is the American subsidiary of PepsiCo. You can find Frito-Lay career opportunities at their website. Frito Lay manufactures, markets, and sells potato chips, corn chips, and other snack foods. Frito-Lay actually came out of merging two snack delivery food companies, Fritos Corn Chips, and H.W Lay and Company. Fritos Corn Chips was founded by CE Doolin, who in 1932 bought out a manufacturer of corn chips by buying his recipe and started making Fritos Corn Chips from his mother's kitchen, which he then sold out of his Model T Ford. H.W Lay and Company came about similarly as Herman W. Lay too bought out a manufacturer of snack foods and soon became one of the largest snack food companies in the southeast.
These two enterprises were eventually brought together in 1961. Both the companies merged and created Frito-Lay Inc. Later on, in 1965, Frito-Lay Inc merged with Pepsi Cola to form PepsiCo. This has led Frito to lay to today. As PepsiCo's American subsidiary, Frito lay now has over 29 snack brands and employs fifty-five thousand employees dedicated to making sure that Frito Lay products are available everywhere all year round. Frito Lay uses enough potatoes per year that if they were stacked end to end, they would be able to reach the moon and come back as well. Frito Lay sells over three hundred and seventy-two million packs of chips every year in the united states. The North American division of Frito lay accounted for 25% of PepsiCo's annual sales in 2018. Being such a huge company means that the employees are essential to the company and its constant success and functioning. Here are a few Frito-Lay career opportunities you can hope to find at Frito Lay.
Frito Lay Careers
A detailer has the same duty as a part time retailer. It is responsible for taking out products from the backroom and stocking the shelves and displays, making them look inviting and appealing. Detailers have to be responsible for the entire merchandising of Frito-Lay's complete line of products. They must make sure that any defective, damaged, or expired goods do not make it to the shelves, which, if it happens, could harm the image of the company.  Since a detailer is a part-time job and offers flexible hours, a detailer can expect to earn up to 12 dollars/ hr.
Being a detailer is a good way to add supplemental income. While detailers can usually expect to work around 20 hours per week on average, the number may be higher or lower depending on the peak times, which could be New Year's Eve, the Super Bowl, or even the 4th of July. Detailers must be able to use their personal vehicle to travel to and from the stores. While Frito Lay does cover the mileage and the gas used up while performing the job, they must be able to go and perform their duty in difficult weather conditions and must also have good knowledge of the pre-assigned route that they have to work to make performing their job easier and more efficient.
Detailers must be able and willing to carry out physical work since they have to move around boxes of stock from the back of the store after checking in with the manager, arranging the products on the shelves, and assisting in setting up or removing any temporary mobile displays or installations. The detailer must check out with the manager once done and make sure that products are rotated periodically, and no defective or expired products are sold to the customers. 
The local driver position requires the applicant to have a class A commercial driver's license (Class A CDL). Local drivers are expected to drive a trailer or a tractor, usually a standardized automatic Volvo, an international/ freight liner running on diesel/natural gas. The local driver must know and follow Federal Motor Carrier Safety Regulations and be willing to work long hours since most deliveries will not require layovers, the work hours may be up to the legal limits. The local driver is also in charge of his or her vehicle and needs to check their truck every time before setting out to make sure that there are no leaks, mechanical or electrical faults that could become a safety hazard.
Local drivers are also responsible for loading and unloading the trucks and helping goods reach the grocery stores and Frito-Lay product exchange centers. They also need to make sure that they receive confirmation of delivery in the form of a signed receipt and must also remember to pick up and deliver products that are due to be returned. Since this job involves a fair share of loading and unloading, a considerable amount of physical strength is required to perform day in and day out, which must also be taken into consideration when applying for the job. Local Drivers can expect to earn around seventy-three thousand dollars a year in exchange for their hard work. This salary is 7% above the national average.
Fleet Technician (Experienced) – No CDL:
Fleet technicians play an important role and ensure that the Frito-Lay fleet is always working and in the best condition possible. They must hand in hand with the drivers and help them locate and resolve any major issues that the drivers themselves cannot resolve. This job requires extensive mechanical knowledge and is suited for anyone above 21 years of age who is mechanically gifted and likes finding problems and coming up with solutions to fix them.
Experienced fleet technicians can also use this job posting as a path to a better career since fleet technicians can start here and later on end up working for the parent company PepsiCo by taking care and maintaining their large fleet. Fleet technicians should also be able to manage parts inventory and charge parts and labor to work orders. Fleet technicians must also be able to mentor and assist entry-level mechanics with difficult repairs. They must build good relationships with important vendors who can help get spare parts for good rates. Fleet technicians also need to be able to interact with different people to understand the problem better. They must be able to communicate with employees from Frito-Lay truck drivers to salespeople.
This job is also a physical one and requires the technician to spend a considerable amount of time under vehicles and cramped spaces. This must also be taken into consideration when considering applying for this job. Fleet technicians can earn around twenty-five dollars per hour in exchange for the services they provide. While this position is for more experienced technicians, there are entry-level positions that demand less of the technician and place you in a junior capacity compared to the experienced fleet technician.
Maintenance Mechanic (Experienced):
A full-time maintenance mechanic must undertake responsibilities from troubleshooting to resolving mainly electrical issues. This job consists of but is not limited to troubleshooting, repairing, installing pneumatic and hydraulic systems, control valves, centrifugal displacement pumps, and positive displacement pumps. Maintenance mechanics will also have to troubleshoot and repair AC/DC electrical systems and must be able to read schematics, use electrical equipment such as a volt-ohm meter, amp meter, and an oscilloscope.
Maintenance mechanics must be well versed with a variety of tools and must be able to work with and operate lathes, mills, arc welders, and other equipment that can be used to make repairs or fabricating. A maintenance mechanic that starts working at Frito-Lay can also move up and end up working for the parent company PepsiCo. The maintenance team mainly has two areas of expertise: a deep understanding of high voltage wiring (480V – 3 phase motors) and the ability to carry out multi craft maintenance and repair.
These skills are essential for an experienced maintenance mechanic. Maintenance mechanics can earn around fifty one thousand dollars a year. However, people who do not match the skill set required for this job posting can also apply for the same job's entry-level posting. They will be a junior and learn these skills to become a more experienced maintenance mechanic in the future.
The full-time packer role combines the responsibilities of a packer and a packaging machine operator. The full-time packer is responsible for making boxes and packing Frito-Lay products into them. Products such as Lays, Cheetos, Dorritos, and other classic snack foods need to be packaged properly and correctly by the packer. The packing process may be carried out manually or with machines' help depending on the facility and number of products that need to be packed. The full-time packer must also perform frequent quality checks to ensure that the product is being packaged properly and safely to reach the customer unharmed and in good shape.
They must also ensure that the products are labeled properly. The packer also bears the responsibility of maintaining a safe work environment and all of his co-workers and his team. While changing over from one product to another, the packer must also sanitize and cleanse the area. While changing from one product to another, the packer must also make the appropriate changes to the packing line and machinery to fit the dimensions of the new products since all products will require a different size of packaging and different labels. Waste totes from the production area must be pushed into a compactor and secured by a latch before rolling it onto the floor. This is also the full-time packer's job. Products and packages that do not meet the standard will have to be reworked till the standard is acceptable and the product passes the quality control check. 
This role also comes along with the responsibilities of the packaging machine operator. The package machine operator is responsible for operating the machines that pack the snack products that have been sold for more than 80 years. The packaging machine operator needs to be able to, after undergoing training, operate multiple packaging machinery and make sure that the code dates and labels are correct. They must also ensure that the weight is the same and uniformity is maintained as the products are packed into their respective packaging while trying to create as little waste as possible.
The packaging machine operator is also expected to perform general basic machine maintenance to prevent the machine from completely breaking down. They must replace knives, blades, pull belts, tape machines, or rollers, depending on the need at that time. Packaging machine operators must also be in charge of troubleshooting commonplace problems and making operational adjustments. This strenuous job will earn you around 23 to 27 dollars per hour.
Relief Merchandiser/Delivery Specialist: 
The relief merchandiser or the delivery specialist is a full-time position, and applicants must be ready to take on all hourly roles, including delivery specialist, merchandiser, and account lead. Each relief merchandiser/ delivery specialist will have an assigned route where they will have to service and attend to several locations to deliver, pick up, supply, and set up Frito-Lay's products. The relief merchandiser/ delivery specialist will report to the district service manager, who will decide the work schedule during the week, which may change depending on holidays where demand is higher.
This is why relief merchandisers/delivery specialists need to be ready to work weekends and holidays as well if required. A typical workweek can be long, and hours can reach the legal limit. Relief merchandisers/ delivery specialists need to safely operate a truck and physically load and unload products, delivering them to the stores. They must also be responsible for picking up goods that need to be returned and being able to do the heavy lifting to take the products and set them up in the store. They must make the products look good and presentable and assist in setting up or taking down mobile displays or installations depending on the occasion the company is celebrating.
Delivery specialists also need to undertake pre and post-trip vehicle inspections and make sure that the vehicle is ready for the next run. The relief merchandiser/ delivery specialist must also carry out the account leads duties, including following the route template and making store visits to get replenishment orders and participate in the initiative and promotional ad execution. The relief merchandiser/ delivery specialist will have approximately six to eight deliveries a week and have to service over thirty-five stores a week. The relief merchandiser/ delivery specialist can earn around 18 – 20 dollars per hour.
Route Sales Representative:
A route sales representative should be responsible for selling and merchandising Frito-Lays products by servicing convenience stores, gas stations, and large grocery stores. The route sales representative is expected to drive a small Frito lay truck that only requires a regular driver's license. They are responsible for servicing outlets and major stores along their routes and must be prepared to work approximately fifty hours each week.
The route sales representative will be responsible for checking in at the stores and making deliveries, obtaining receipts of the delivery, loading products that need to be returned, and unloading products that need to be delivered. They must also ensure that the products are neatly stacked on the shelves, and the aisles are clean. They must also make sure the backroom is stocked and that goods are frequently rotated from the backroom to the sales floor. They must also check the products and discard anything defective or meet the high-quality standards at Frito-Lay.
They must also be able to put up or take down banners and displays for promotional events. The route sales representative is also responsible for ordering, scanning, and logging backstock using a company provided handheld device. Route sales representatives can make from fifty-one to fifty-two thousand dollars in a year.
The sanitor is responsible for cleaning and sanitizing the processing and packaging equipment that gives the final packaging and labels to all the snacks that Frito-Lay makes. The sanitor is expected to work forty to forty-five hours a week. They must be able to work nights and weekends when the other employees are not present to sanitize and clean each area effectively and properly. Sanitors are expected to work for long hours in loud environments and constantly be on their feet near large machinery while wearing protective gear. The sanitor is expected to reach any space that needs cleaning and sanitation, no matter how high or low. This demands significant movement and durability from applicants looking to take up the sanitor role.
The sanitor is expected to be the first one on call for food or housekeeping-related emergencies. They need to be willing to get dirty and open valves to get the job done and keep the working environment sanitized and clean. They must be able to clean equipment that is a part of the manufacturing process and also be able to remember to wipe down conveyor belts and packaging machinery while switching to another product. The sanitor must also take charge of keeping the bathroom, factory buildings, and even the outside areas clean and presentable. Sanitors are expected to handle corrosive agents and work with cleaning compounds and hot water, which are very strong in nature and must be handled with care. A sanitor can be expected to earn around 18 Dollars per hour.
Warehouse/ Material Handler:
Warehouse/ material handlers are responsible for several different duties in the warehouse. The warehouses are open twenty-four hours of the day, meaning that shift timings may change. Employees must be willing to work on weekends and holidays when required depending on the demand and supply availability. A full-time warehouse/ material manager must be willing to work forty to fifty hours a week and be prepared to be on their feet 90-95% of the shift. The warehouse/ material handlers' duties include loading and unloading individual cases from trailers and collecting empty pallet boards to take back to storage. Use appropriate machinery to pick big cases and orders.
They must also be able to operate a forklift after being trained by Frito-Lay safely and must be able to keep the work environment safe while doing so. They must be able to load trailers using carts or even stacking cases on the trailer floor. They must also take care of general cleanliness and housekeeping duties. The warehouse/ material handler must also help receive and distribute products while keeping the weekly product inventory. The warehouse/ material handler can earn around 18 dollars per hour
All the above jobs can be applied for as long as the applicant is over 21 years of age. In the case of some jobs requiring special skills, proper certification and proof of the applicant's ability are required to make sure that the applicant is competent enough for the job. If the job descriptions above mentioned any special requirement such as a class A CDL or extensive mechanical and technical knowledge, then these factors will play a deciding role in whether an applicant gets the job.
Benefits:
Pepsico spends thirteen thousand dollars a year on each employee for the benefits and paid incentives they get. They also offer HealthyAdvantage and CorePlus Medical options, which provide support for chronic and complex medical conditions. They also allow employees to consult specialist doctors for second opinions with their healthcare care management program. They also offer employer matched 401(k)s, which is a rare sight to see. PepsiCo's pension program is also one of the best in the country, and only 13% of other private sector companies across the country offer benefits that can compare to that of PepsiCo, and only a quarter of fortune 100 companies can offer pension plans as good as the ones offered by PepsiCo.
Since Frito-Lay is a subsidiary of PepsiCo, there is always a bigger company where your career can grow to widen your horizons and work for one of the biggest companies with a worldwide presence.  PepsiCo also doesn't concern itself with race, color, or gender while making a hiring decision. They openly accept people of all colors, sexual orientations, genders, and races and try to help them flourish and build a thriving career at their company. PepsiCo is also committed to sustainability, reducing its carbon footprint, and making its snack in an increasingly eco-friendly manner. 
Hiring Process:
Frito Lay has a very rigorous and thorough hiring process. Depending on the job you apply for, the process may change a bit, but most of the components are the same regardless of the job you are applying to. Frito Lay is especially rigorous when hiring in the production or delivery department since that involves taking up big responsibilities that can potentially affect other people's lives if the applicant fails to do their job properly. Once an application is submitted, those shortlisted are usually tasked with a mechanical or technical test that can simulate the type of work they would be doing in the first place. Only those who pass this test are then contacted for a series of over the phone interviews. These phone screens are usually scheduled about one to two weeks after the application has been received. Next comes a series of in-person interviews that are usually done in one session itself.
Driving jobs can also involve a ride-along to correctly assess the drivers' skills and ability to handle and maneuver the vehicle. Some physically exerting jobs will also require participants to pass a DOT physical exam. Candidates who are then offered jobs are required to pass a background check and a drug test. Frito Lay conducts the strictest background and drug tests in the industry, so it is wise to discuss potential problems that might occur during the background check to avoid surprises and get a chance to explain yourself. Candidates who apply for professional and managerial jobs can expect a Fortune 100 grade hiring process.
Conclusion:
Frito Lay is a leader in the snack foods industry in the United States and the rest of the world. They have high standards and naturally high expectations from their employees. It is not an easy job to get hired, but if you do, working at such a big company can easily become a career path taking you to greater heights as you help the company grow and keep performing as per the company's expectations. 
Also read Starbucks Hiring age – What age does Starbucks hire?
Frito-Lay Career: Complete Guide