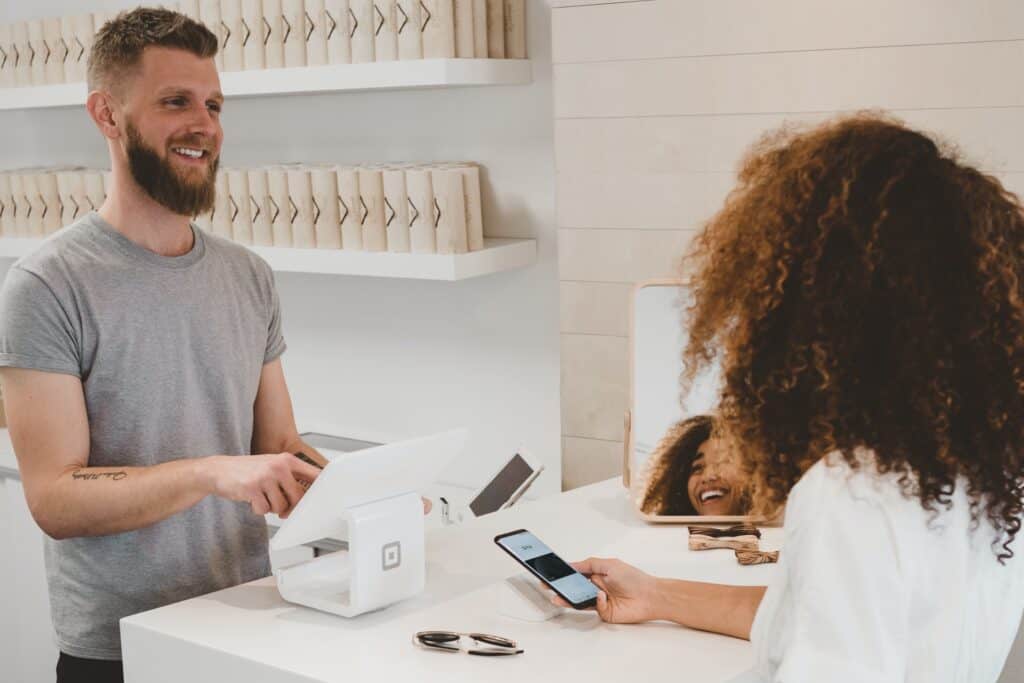 Dollar General Keyholder Job Description – They are there to guide you during your shopping spree. Keyholders are responsible for making your shopping experience a good one by providing quality customer service and keeping the store neat and clean. They are your guides, and they offer help whenever you need it. They assist you with your shopping by imparting their knowledge of the products, their quality, etc. 
Dollar General Keyholders are in charge of taking care of customer needs through customer service. The keyholder makes sure that the Dollar General values are imparted to the customers through their job, like selling products, etc. They work with the management to make sure the target is reached. The keyholder is the first person to enter the store and the last person to leave it at night.  If you like working with different people every day, then the Dollar General Key holder position is the job for you.
Dollar General Keyholder Job Description
The Dollar General keyholder is responsible for assisting customers in the store and giving guidance on the products. They tell you all about the product you will buy and clear your doubts about the product. The keyholder is also in charge of opening and closing the store. They are the first ones to enter the store and the last person to leave it. They help the cashier when there are many customers, and they also maintain the store. It is also their job to take care of the store's alarm system and look over its working. They take care of the security needs of the store as well. The Keyholder watches over other team members to ensure that their service is up to mark. They take their place if other staffs are not available. They can also stand in place of the store manager if he is not available.
Job Duties of the Keyholder
Here are some of the job duties of the keyholder:
They make sure the store is neat and clean
They are in charge of customer needs
They can stand in place of the store manager
Trains new employees and recruit them into the team
They are in charge of the security of the store. They protect the alarm codes and change them if necessary
They are the ones to open the store first thing in the morning
They are responsible for managing the alarm system
They are there to help the cashier when customer volume is large
He is the last person to lock and leave the store
Report to management if there are any problems with conditions of work
Present product knowledge to customers and take part in customer service
Will need to take care of any paperwork
Must reply to customers and respond to special situations.
Work Conditions for a Keyholder
Keyholders work indoors. Fashion retail, grocery, etc., are the industries that employ key holders. They have to arrive early at the store, and they are the last ones to leave late at night. The working environment is dependent on the industry the key holder is working for. Keyholders have to work on weekends and at night because most retail stores close at 10 p.m. The work of the key holder also includes some heavy lifting and climbing up staircases. They have to be active on their feet the whole time. They have to be available whenever necessary. They may have to work during holidays too. The job can be demanding in the physical sense at times. The Dollar General stores have an environment that includes everyone. They respect differences in races. The work environment is diverse and inclusive in nature.
Skill Required to Become a Keyholder
Here are some of the skills you need to make it as a key holder at Dollar General:
Good listening skills-must listen carefully to customer queries.
They must have good communication skills-they must be able to communicate well with customers and handle their questions.
Must  have excellent organizational skills
Should be able to multitask
Should be punctual
Should be dependable
Must have good people skills
Must have good interpersonal skills
Must have critical thinking skills-using this skills to solve problems
They must have the excellent product knowledge to help customers with their buying
Must look professional and well-groomed
Must be able to adapt easily
Should have excellent English spoken and written skills
Should be able to read as well
Should pay attention to detail
Educational Qualifications Needed to Become a Keyholder
Here are the educational qualifications required to become a key holder:
You will need a Bachelor's degree.
It is also possible to become a key holder with just a high school degree
You will require experience like working as a salesperson, cashier, etc
You will also need basic computer skills
You must be good at English
Some keyholders have a Master's degree as well
Salary of a Keyholder
On average, key holders earn up to $29,330 every year. Their hourly pay is $14 every hour. The minimum pay is $25,000 a year, whereas the maximum pay is $34,000 annually. The salary of a keyholder may vary with experience. Dollar General Keyholder earns $9 per hour. The salary varies from $2 to $13 in Dollar General.
Job Outlook for Keyholder   
The job will rise by 21% in the future 10 years and it has produced around 103,800 job opportunities in the United States.  
Why work at Dollar General?
Dollar General store is committed to providing a quality shopping experience to its customers. They are mission-driven. They provide employees with opportunities for career development and growth. Dollar General also supported literacy and education and helped millions of people get educated through their literacy foundation program. Dollar General recently organized a Commercial Driver's License Program for the employees. This gave the employees a chance to do training that would help them progress in their job positions. Dollar General has award-winning employee training programs which promote employee development. They also provide a range of benefits to employees working under them. These benefits include life insurance, health insurance, identity theft protection, disability insurance, retirement savings, etc. They also provide adoption assistance and paid leave.
Age Requirement to Become a Keyholder
In order to become a key holder for a company, you need to be at least 16 years of age.
About Dollar General
Dollar General is a variety store located in Tennessee. It opened its gates to the public 82 years ago, in 1939, under a different name. Back then, it was called J.L Turner and Son. Dollar General reached number 112 in Fortune 500 in the year 2020. Dollar General Stores are within a 6-mile radius of more than 70% of Americans. Dollar General's mission statement is Serving Others.  
Dollar General App
In the app, you have the cart calculator. Just scan the items you want and get coupons for on-the-spot savings. There will also be the total on your cart so that you do not deviate from your budget. With digital coupons, you can save hundreds weekly. Add items to your shopping list and find coupons and discover offers on your products. You can also know the total cost of your purchases before going to the store. The app will also show weekly ads so that you know the best and most popular deals in your local Dollar General store.
Conclusion
If you love interacting with people and want the store's overall maintenance, then being a keyholder is for you. You can start working at an early age if you want to work as a key holder at Dollar General. They have a great work environment and provide ample employee benefits. Become a key holder at Dollar General and get great opportunities to advance in your career. They provide great job opportunities to the youth as well. Become a Key Holder and join the Dollar General family now!
Also read Yard Jockey Job Description – Salary & Duties
Dollar General Keyholder Job Description – Salary, and Responsibilities