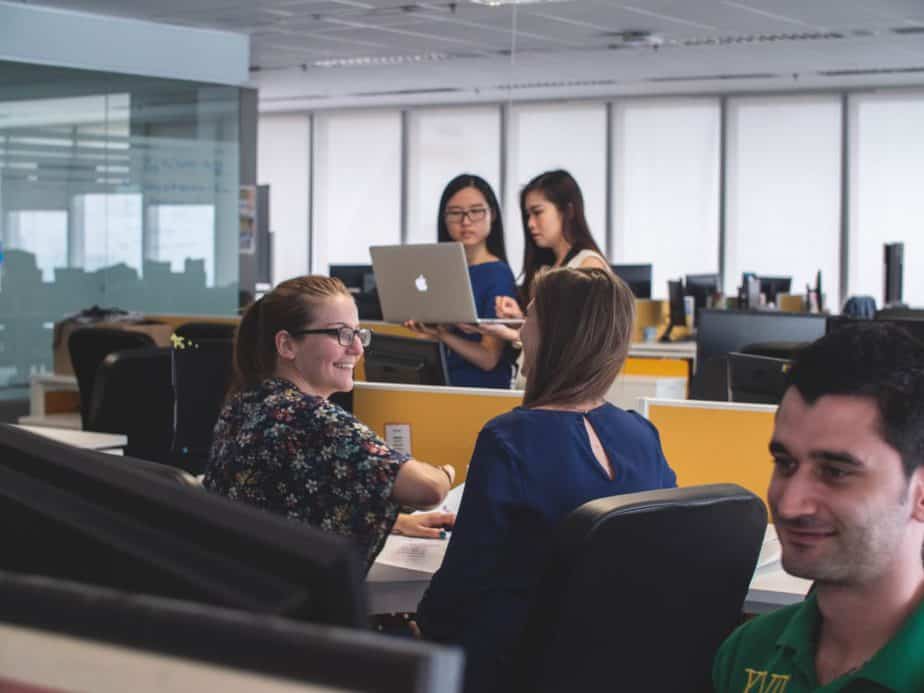 The medical field is one of the most in-demand and ever-growing fields that have proved its increased demand for the clinical administrative coordinator. Although this job sounds as if an individual might require medical qualification but instead it requires more experience and knowledge of handling customers and the system altogether. The article talks about the job description, duties, skills required, educational qualifications required, and the salary of a clinical administrative coordinator.
Job Description-
As a clinical administrative coordinator, you are to be responsible for the overall smooth functioning of an assigned medical unit or different medical departments. The departments in the medical field are interdependent. The clinical administrative coordinator makes sure that they are organized properly for having the medical procedures done smoothly. The coordinator is supposed to be updated, attend phone calls, know the schedule of the doctor and thus schedule the appointments properly, organize and keep a record of office supplies, etc. They are also responsible for scheduling the shifts of employees based on their needs in each medical department.
The admission and discharge of the patients are also monitored by them. The coordinator has the whole knowledge of the resources of the hospital. He/She analyzes the needs of each department for the resources and thus provides them accordingly. They are responsible for also having an extra kit of resources in stock in case of emergencies. They understand the needs of the patient and assign them to the correct medical professional. In some cases, they also validate the insurance of patients and thus forward the insurance claims. At the end of the day, coordinators are supposed to present a detailed report to the director of clinical services. This job does not place the coordinators on the frontline of the medical field but it is equally important as they have a major contribution in keeping the flow of hospitals or clinics.  
Key Duties-
To make sure that the patient's medical reports are regularly updated, documents are recertified, collecting documents, etc
Manage all company health referrals
Ensuring an adequate supply of medical stock
Making arrangements with the medical directors for scheduling their visit with patients or other medical professionals
Organizing communications with the partners and the health providers
Give and manage information about patients' medical conditions to their referred health providers
Work with database and update the entries regularly
Compute and record the medical expenses, budgets, and purchases about the clinic
Collaborate with the director of clinical services and business office coordinators to track down the usage of medical resources
Salary- 
The average annual salary of a clinical administrative coordinator is $43,728. The salary ranges from $40,147 to $49,272. The lowest pay that you can expect is $30,000 annually. The salary is dependent on the location of employment, years of experience in this field, education, and performance. Apart from the salary as a clinical administrative coordinate, you will be obliged to pay 22% as taxes thus the average salary rounds up to $38,685 annually. 
Currently, there are 71,815 openings for a clinical administrative coordinator in the U.S. As seen in the duties and job description, the job demands more of what experience can teach. Further in the article, the skills required, how to become a clinical administrative coordinator, jobs to pursue before becoming a clinical administrative coordinator which will aid your resume, salaries for clinical administrative coordinators in different companies, and its demographic aspects are discussed in detail. 
Skills and other attributes required for a clinical administrative coordinator-
Interpersonal skills
Organizational skills
Writing skills
Discretion and communication skills
One year of experience in handling customers
Six months of experience in working in an office type environment to acquire administrative skills
Experience in working for a clinic or hospital setup
Multitasking 
Tech knowledge of MS Office, PowerPoint, Word, Excel, Outlook.
Supervision skills
Time- management, meeting deadlines, having a sense of urgency
Detail-oriented
Experience of working in a team, being more self-sufficient
Knowledge of the medical field
Ability to work under pressure
How to become a clinical administrative coordinator?
The educational requirement for becoming a clinical administrative coordinator is having a Bachelor's degree/ Associate degree/ High School Diploma/ GED (Graduation Equivalent Degree)/ Major (master's degree). You can major in subjects like business, health care administration, nursing, psychology, medical assisting service, general studies, management, communication, public health, liberal arts, accounting, human services, etc. Along with education, the above skills make it clear that experience plays a vital role in becoming a clinical administrative coordinator. Not only is it important but it also helps in deciding if you want to choose clinical administrative coordinator as your career.
2-4 years of working experience is required. Certificate courses can build up your resume. Online courses like CCMA- Certified Clinical Medical Assistant by NHA, CEHRS- Certified Electronic Health Record Specialist, Medical billing and coding, Clinical data science can also increase your chances of getting hired. You can also pursue certificate courses like Certified Healthcare Protection Administrator (CHPA) by IAHSS and Certified Billing and Coding Specialist (CBCS) by NHA. CBCS is seen as the most apt certificate course for the role. It is seen that 45.7% of people have a bachelor's degree while 9.5% of people have a master's degree as a clinical administrative coordinator. 
Companies that hire clinical administrative coordinators along with the salaries they provide-
| | | |
| --- | --- | --- |
| Company | Employee Ratings out of 5 | Average Annual Salary  |
| United Medical Resources | 4.4 | $44,850 |
| UnitedHealth Group | 4.5 | $35,933 |
| AstraZeneca | 4.9 | $66,390 |
| Labcorp Drug Development | 4.4 | $41,498 |
| United Group Services | 4.0 | $31,516 |
| Amegen | 4.8 | $39,692 |
| Randstad North America | 4.3 | $42,346 |
| Kennedy Krieger Institute | 4.1 | $34,419 |
| Beacon Health System | 4.6 | $36,137 |
| LSU Health Sciences Center | 4.8 | $40,177 |
| The Children's Hospital | 4.7 | $39,363 |
| DaVita | 4.7 | $61,438 |
| Sound Physicians | 4.7 | $35,587 |
| UC Health  | 4.5 | $40,465 |
| Humana | 4.7 | $36,570 |
| Healthcall Services | 3.7 | $36,570 |
| United States Navy | 3.7 | $37,482 |
| Columbus Regional Healthcare System | 4.4 | $38,490 |
| Sykes Enterprises | 3.8 | $41,652 |
| Anchorage Neighborhood Health Center | 3.6 | $34,819 |
Let's look at what career you can pursue before becoming a clinical administrative coordinator to gain experience-
A customer service representative is the most apt career to pursue as it covers almost all the experience requirements for a clinical administrative coordinator. Followed by it administrative assistant, cashier, medical assistant which also aids in gaining experience. Other careers include office manager, certified nursing assistant, internship, sales associate, staff nurse, receptionist, registered nurse, office assistant, service representative, claim processor, case manager, office administrator, assistant manager, pharmacist technician, executive administrative assistant, and data entry clerk. 
Careers that you can pursue after clinical administrative coordinator-
With your experience as a clinical administrative coordinator, you can change your career path into customer service representative, administrative assistant, coordinator, nursing director, staff nurse, registered nurse, executive nurse, administrator, medical assistant, nurse practitioner, etc
Tasks at work as a clinical administrative coordinator-
13.3% Medical records
9.7% Customer service
8.2% of clinical staff work under a healthcare professional
7.5% CPT- Current Procedural Terminology, here you render medical service to the patient which is reported to the insurance company, physician, or organization.
7.4% Data entry
53.9% of other works which consists of patient care, outbound calls, using ICD-10 (International Classification of Diseases tenth edition- coding system), checking quality standards, maintaining large quantities of products in short periods, Triage- prioritizing and knowing the severity of a disease in a patient, adhering to HIPAA (Health Insurance Portability and Accountability Act)
Looking at the demographics, women highly outnumber the males as clinical administrative coordinators. Males make up just 19% of the total while women occupy 75%. Most of the clinical administrative coordinators are White while Latino, African American, Asian, and American Indian form a minority. In the case of foreign languages spoken, Spanish-speaking people outnumber the Portuguese, Romanian, French, Gujarati, Hindi, Hmong, and Thai-speaking people. The average age of clinical administrative coordinators is 47.5. The field has 73% of people who are 40 years and above. Males earn an average of $40,617 while females earn $40,308.
Five common career paths for clinical administrative coordinator-
Team Leader
As a team leader, one is responsible for leading the team in a work component or a project. They make sure that the team meets the targets. They assign and distribute the tasks equally, provide a roadmap, motivate, come up with new plans if needed and help the team members. They keep note of the progress done by the team thus report it to the higher official. Maturing in this field one can become a supervisor, assistant manager, ultimately an office manager.
Executive Assistant
Executive Assistants are assigned to work under the supervision of company executives. They are responsible to handle the activities of the executive they are assigned to. They can manage the executive's schedule for the day by properly allocating the time for important meetings, appointments according to the priority of the executive. They are also responsible for handling all the documents and paperwork, preparing presentation materials, introductory or summarizing speeches for a meeting that the executive might require throughout the day. Growing in this career path will help one to become an office manager ultimately a practice manager.
Clinical Coordinator
This role demands one to perform equally well in both clerical/administrative tasks as well as monitoring healthcare services. They have tasks of preparing medical reports, validating the patient's insurance documents, assisting other medical professionals, communicating with different departments regarding the patient's condition, etc. it is a must that a clinical coordinator is quick to complete his/her duties at record time. Through experience in this career, one can grow to become a case manager than a clinical supervisor and ultimately a clinical director.
Patient care coordinator
A patient care coordinator is a trained person to handle elderly or disabled patients. They educate their family members, how to handle the patients. They need to keep themselves constantly updated regarding the upcoming technology which they may use during the treatment. They need to attend various training sessions for complying with the growth in this field. It is a must that patient care coordinators hold licenses and should have experience in clinical practices or care coordination. Maturing further as a patient care coordinator, one can become a registered nurse case manager, registered nurse manager, ultimately a nurse manager.
Claims representative
A claims representative is someone who works for insurance companies. They help in investigating and settling claims. They work as an intermediary medium between the insurance companies and the customers. In a loss, they help in deciding if it should be covered or compensated. This is a sensitive role as they have to be vigilant to escape any fraud deals or claims. They have to follow the state regulations while working. Maturing as a claims representative, one grows to become a specialist, accountant, and finally, a accounts receivable manager. 
Benefits for a clinical administrative coordinator-
Note that the benefits might differ for different companies. The following list covers most of the benefits. According to the reviews of 15.6k clinical administrative coordinators, the benefits that the company provides are-
Insurance – dental insurance, vision insurance, disability insurance, life insurance, prescription drug insurance, overall health insurance
Signing bonus, performance bonus, yearly bonus, weekly bonus
Paid time-off, parental leave
Flexibility at work- work from home options available at some companies, flexible schedules
Retirement plan
Loan repayment program
Loan assistance
Childcare 
Wellness program, on-site gym
Employee discount
Stock options
Food provided
Employee mentoring and assistance programs
Other jobs related to clinical administrative coordinator-
Credentialing specialist
Medical clerk
Intake coordinator
Coordinator 
Referral specialist
Patient care coordinator
Medication coordinator
Medical receptionist
Medical support assistant
Registration coordinator
Appointment coordinator
Medical office administrative
FAQs-
Do Clinical administrative coordinators earn well?
They make about $57,615 per year which is 2% more than the national average. They earn enough to have a decent living.
Is it useful to follow clinical administrative coordinator as a career?
It is an excellent choice for those seeking growth and challenging work. It is a career which demands you to be on your toes all the time and ready for any changes.
Is it hard to get hired as a clinical administrative coordinator?
Even though it might be challenging, it is quite rewarding. The U.S Bureau of Labour Statistics (BLS) expects an increase in demand for the medical field up to 32% in the coming decade.  
Approximately 58% of people are satisfied with the salary provided by their companies for their role as clinical administrative coordinators. Even if your aim might be different than what the job offers in the administrative path, the experience that you gain as a clinical administrative coordinator will always increase your skills in your resume.
Life as Clinical Administrative Coordinator