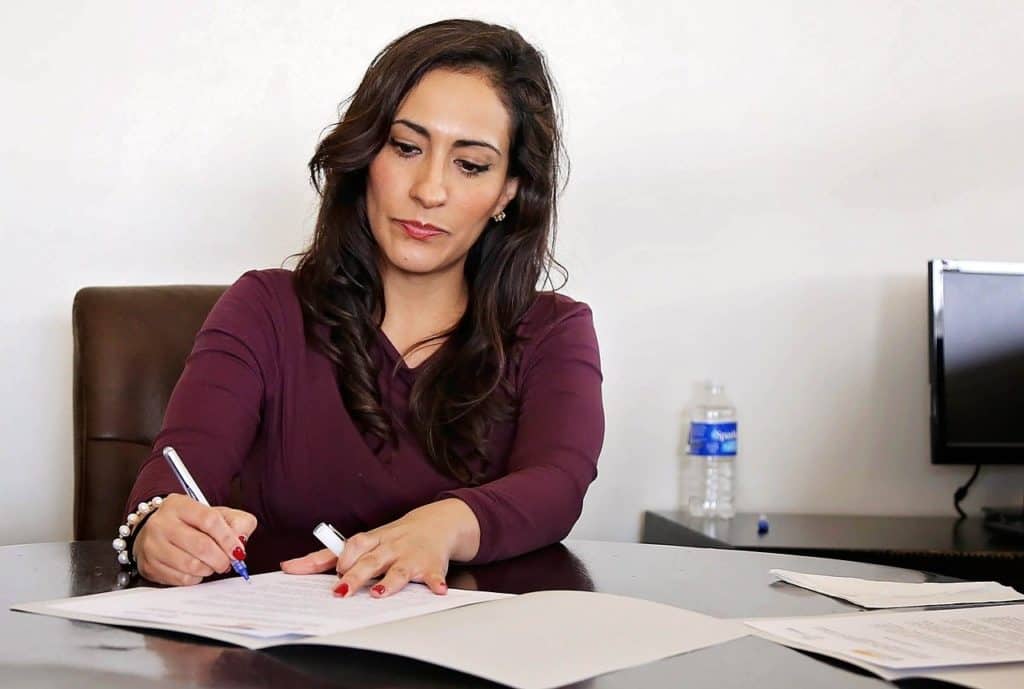 Are you thinking of becoming an office manager? Want to gain something more than an assistant manager or gaining something big? Not knowing where to start? What is it going to be like as an office manager? What qualifications are required to become an office manager? Is being an office manager a hard job to handle? What skills are required to become an office manager? Which degree is necessary to become an office manager? Work time? Training? Is work experience necessary? Is apprenticeship helpful? Typical working hours? What is the average typical salary of an office manager? Is becoming an office manager worth it? Is being an office manager a good or decent job? 
Are you sticking with all these questions or one out of this and searching everywhere to find the solution to all your questions? Then you are completely stressed out because you are going through a rollercoaster that will make you see and go through each aspect of becoming an office manager. So, are you ready to decide your future career about becoming an office manager? Is it fit or suited to you or not? So, before knowing how to become an office manager, first glance at some important things about which you know before becoming an office manager. 
What is an office manager?
An individual or person who handles and is responsible for everything from extensive projects to day-to-day tasks and organizes administrative duties for an organization or company?  Or, in simple words, if a person is responsible for office management is called office manager. So, now let's look at what office management is. And as office managers, people mostly contact you directly. So, if people have to ask something, they first came to you. 
Office Management
Office management is a profession in which analysis, planning, implementation, evaluation, managing, and maintaining the office or organization-related work process have to be done. 
Now I will tell you a little bit more about the typical work of office managers, and all the data is based on a report made by indeed.com. 
Work Hours: Consideration of work time is quite important whether it is comfortable to you? According to the indeed.com report, the typical work time of an office manager in a week [excluding weekends] is 40 hours.
Schedule of Work Time: If you work in the office your time work will be from 10 am to 6 pm and because of any reason if you work from home then probably it varies from company to company but typically the working time is about to 8 hours daily and if you work from home, then it might be increase or decrease. 
Salary
Salary will not be everything for an employee, but keep in mind is also necessary to be reliable for you? So basically, as a job of office manager, it gives you a really decent amount of salary, and this can easily help you live a decent life, but it varies from place to place where you work or live. But according to an indeed.com report, the common or average salary of an office manager in the US is $41,886. So the typical range of salary of an office manager is from $29,971 to $60,611. So it is essential to consider. Now it is up to you whether it is suitable for you or not? But if you ask me, I think it is worth it, and after a time you can increase it by your skills and performance. 
Now, look at how you can become an office manager with everything you have. 
 Education and Degree
Minimum High School Diploma: The benchmark for getting a job as office manager, you must have a diploma from high school because after that you can take any private course as well to master the skills related to it. But most of the time they prefer a bachelor's degree. 
Training/Course: Getting a job as an office manager is difficult, it will absorb all your skills and you have to show it every time, every day and you have to maintain your personality as a leader because you have to maintain all work in the organization or office. So, getting a course will make your journey smooth and if you are working as an assistant manager or as a new bee, taking a course is really helpful. So here are the best courses you can take:
Office management and administration course by; Cambridge university 
Office administration course by 1 training 
Administration and secretarial courses
Office management 101 courses 
Project management by edX
Managing the agile team by the University of Virginia Darden school of business. 
Agile project management course by edX with the University of Maryland. 
Skill path on-demanding training- emotional intelligence
Conversation and communication mastery conversation skills by Udemy. 
Effective bookkeeping and payroll courses.
The above courses are the best out of the best, but they cost you something, and you have to pay for it but if you don't have money to spend on it, then here are some free courses you can take and increase your understanding level or they are also extremely good courses. You can begin with any course: 
Diploma in project management 
Organizational behavior courses
Business writing course by Coursera 
Communication strategies for a virtual age 
Oxford home study
Diversity and inclusion in the workplace Coursera 
Contract law: From trust to promise to contract by Harvard learning course.
Women in leadership, inspiring positive change. 
So here you get tons of courses now, you don't have to go to different sites to check the courses related to it and if you think you don't need to take a course or you are skilled enough, then remember one thing that, no matter how skilled you are or how experienced you are, getting extra knowledge always helps you in any means. You'll never regret taking this, so you can pick any course, whether paid or free, and start your journey.  
Bachelor Degree: Degree shows what you have learned in those 4 years so if you have prepared your mind in high school or even in the fresher year of your college that office manager or related to it is going to be your future goal then you have to study in the areas related to it. And the most relevant education qualification for getting a job as an office manager is a bachelor's degree. And even if you did a master's in it, then it is going to be great and your chances will also increase by itself. So here are majors or degrees related to it:
Business Administration
Human Resources Management
Information Management
Public Administration 
Skills You Need
Skills are the most vital thing in your resume or even in your personality because they reflect how you have been prepared for getting any job. Therefore, having skills is quite important, and it will help you handle every situation. For example, you have to handle and deal with people in this job because people will come to you first as office managers. After all, you are responsible for everything. So, these skills help you become a better office manager:
Business Management Skills
Administration Skills
Patience and Brainstorming Ability
Time management skills and ability to handle work pressure or workload
Deep checker and have the skill to go through every detail.
Connection with People
Reasoning and Logical Thinking
Ability to handle their staff and make them productive.
Have Leadership Quality 
Have relevant communication skills
Technology Skills 
Have command of soft skills.
Problem Solving
It seems very hectic, but actually, they are a subpart of each other, and they all are compatible with each other and don't worry, try to grasp some of it, but remember perfect cannot be lacking anywhere, so don't freak out, you can do it.
Work Experience
Have work experience is always beneficial and which don't show that in future you could not handle the post of an office manager but don't worry exception are always there, everything is embedded in you which they are looking for and if you can show that, no matters have you experienced or not. Still, you know that exceptions are rare simultaneously, so if possible, then have an experience of 2 to 5 years is sparking your resume. You can gain work experience even if you are in college, so when you came out of college, it will be easy for you to apply, and an office assistant or supervisor is one of the best options to gain work experience. 
Is it worth it as an office manager?
If you think that office management or office manager is a good job in the future, it is absolutely fine to stress about the future. Still, you know that the world is going to change in tech completely. Everybody will open their own company, and an office manager is crucial to running the business, organization, or office smoothly. So it will be in demand in the future, and according to the US Bureau of Labor Statistics, that office manager will increase by the growth of 6 to 8% from 2019 to 2029. So it is absolutely a good job to chase after but don't depend on one thing and try everywhere to make sure at last you end up with getting a good job. 
So here is all the information about the office manager. I hope I have covered all your Queries, so don't just get stuck in analysis. Stand and find the courses and prepare for them and land a job quickly. You purely deserve to be an office manager. Just go for it. 
All Information About How to Become an Office Manager