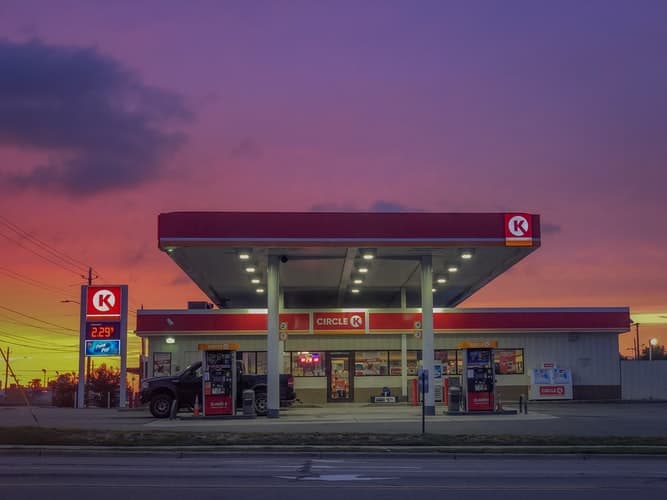 Circle K is one of the biggest convenience store chains globally and has a massive presence in the USA. We will discuss Circle K Careers here. Their stores are spread around 48 states and are concentrated in Arizona, California, Colorado, Florida, Georgia, Illinois, Louisiana, North Carolina, Ohio, South Carolina, and Texas. One may ask that with how huge Circle K is. It would be easy to start to find a job there, right?
The answer to this is not that simple. On one hand, yes, Circle K has many job opportunities for various positions that may make it easier for applicants to search for compatible work. However, it's still important to prepare not only for the application process of Circle K but also the intricate information details that may be useful during the job seeking. Below here, this article will dive into the detailed requirements, steps, and tips of starting a career at Circle K.
Job Opportunities | Circle K Careers
Various up-to-date employment vacancies at Circle K are fairly facilitated by their recruiting website: https://workwithus.circlek.com/ where all available jobs are listed in full detail. On their website, people are given a choice to be better connected to their Talent Network through the "Stay Connected" button. Connecting to Circle K's Talent Network will help enhance the job search and application process for future opportunities. 
Other notable application information is of the following:
Minimum Age Requirement: Most position requires the applicant to be at least 16 years old. 
Hours of Operation: The convenience store chain is open 24/7 and 7 days a week. 
Salary & Profession Outlook
With its long nights and various shifts, Circle K always looks for individuals interested in applying for entry-level jobs, managerial and corporate jobs, and part-time and full-time employees.
Salary by Job Titles
One important detail that you need to keep an eye on is the potential salary for the respective jobs applied at Circle K. Considering the wide array of jobs offered by Circle K, keep in mind that the average salary is also based on the type of job you're doing. However, managerial jobs can have different salaries earned per year, according to what their field is. 
Below here are some jobs titles with their respective earnings per year:
| | | |
| --- | --- | --- |
| Title | Range | Average |
| Store Manager | $18,967 – $427,031 | $42,627/year |
| General Manager | $37,179 – $61,028 | $47,609/year |
| Market Manager | $52,866 – $88,643 | $69,451/year |
| Customer Service Representative | $7 – $16 | $9/hour |
Source: Glassdoor (February 2021)
For the "high paying jobs" category (which includes jobs with Director of Loyalty Member Experience, Price Execution Manager, Global Data Governance & Strategy Manager), Ladders reports that the average pay per year amounts to $138 867. (The information comes from the data point collected from employees and users on the website.)
Below here is the list of corporate Circle K jobs with their annual salary:
| | | |
| --- | --- | --- |
| Title | Range | Average |
| Price Execution Manager | $100,000 – $150,000* | – |
| Senior Campaign Management | $150,000- $200,000* | – |
| Sourcing Manager | $80,000 – $100,000* | – |
| Global Data Governance & Strategy Manager | $100,000 – $150,000* | – |
| Global Director of Digital Platforms | $200,000 – $250,000* | – |
Source: Ladders. Inc (2021) *Estimation
Wage Differences by Location
Other than the different earning based on profession, it's also important to consider living costs and the store's location when researching potential salaries. For instance, the difference between the hourly pay of an assistant manager in Texas, Arizona, and Florida can be seen in the list below:
| | | |
| --- | --- | --- |
| Location | Range | Average |
| San Antonio, Texas | $12 – $14 | $13/hour |
| Phoenix, Arizona | $10 – $17 | $12/hour |
| Tampa, Florida | $10 – $14 | $11/hour |
Source: Glassdoor (2021)
Application Process
The application process of Circle K can be done online through the company's website, where you would be given a guide on how to complete the application. (However, please note that due to there being many franchises of Circle K convenience stores that are being independently operated, there may be some differences in the application process.)
Below here are the steps to start the application process:
Sign up to the Circle K Website to create an account.


Then go to the https://workwithus.circlek.com/  website to search for specific jobs and click the "All Circle K Jobs" on the upper right corner. (Or fill in the search bar).


After opening the job page, remember to read the job descriptions before clicking the Apply button.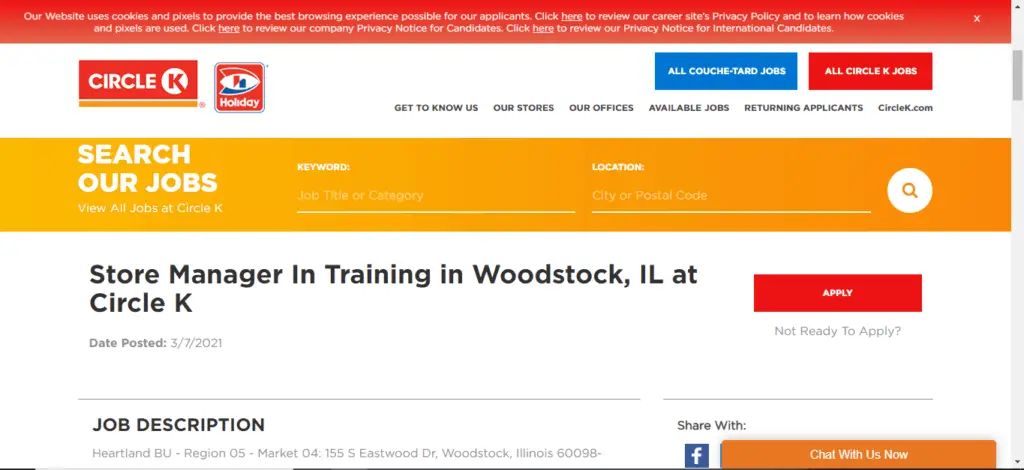 After clicking Apply, you will be redirected immediately to the application timeline page and asked to upload their resume.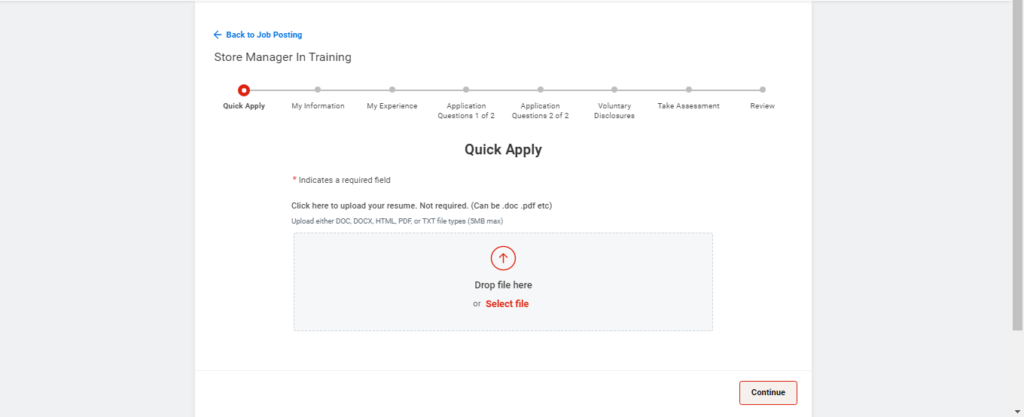 Then fill in the basic information (Country, Name, Address, Phone Number, Email). Click Save and Continue.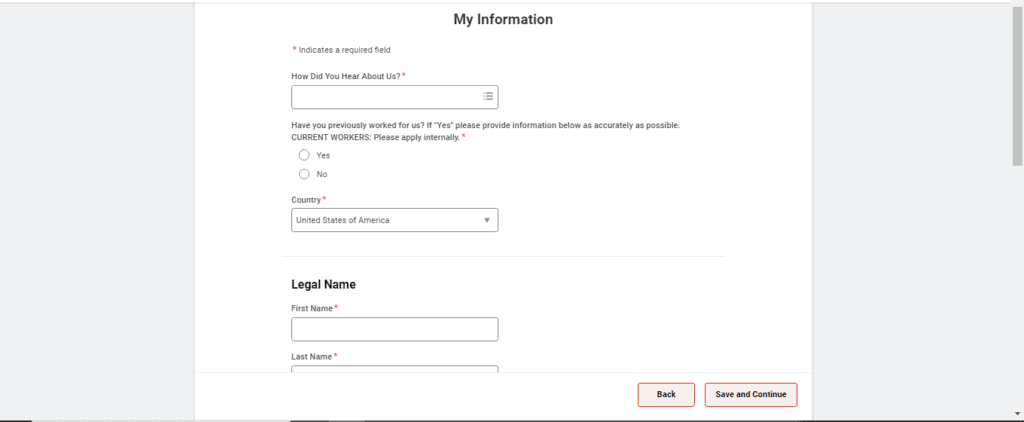 Next up is to fill in the "My Experience" section with the necessary information (Work experience, Education, Languages, Skills, CVs, Websites, and other Social Accounts such as LinkedIn)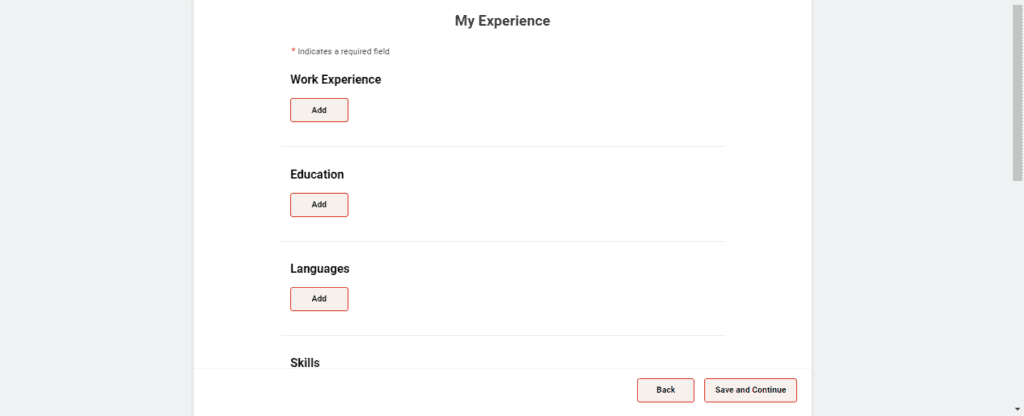 Fill in the Applications Questions 1 (there are two parts). These are the questions that have to be answered:



Eligibility to work in the US.
Legal documentation to prove your eligibility and identity.
Willingness to submit a background check.
Age (over 16 years old)
The individual's current employment status at Circle K and whether the company has previously employed them.
Available date of employment
Provide personal contacts and professional references.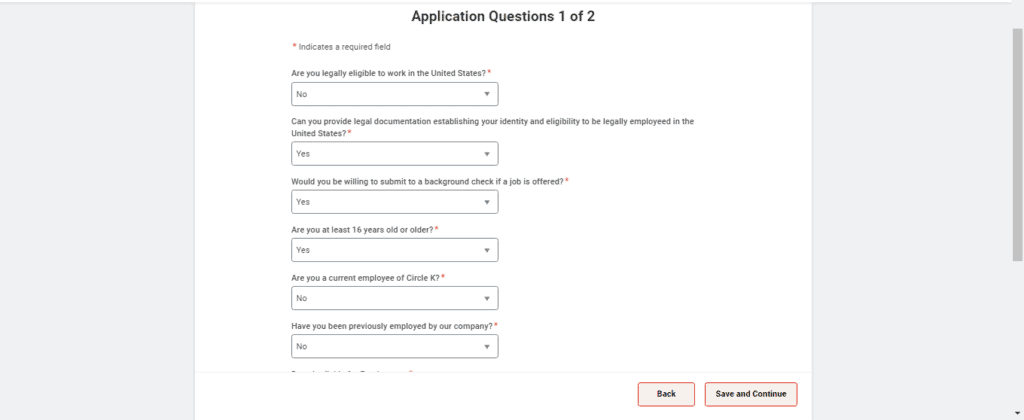 Continuing to the Applications Questions 2, choose the working schedule for the morning, evening, and night shifts as well as the schedule that's suitable for you (full-time and/or part-time).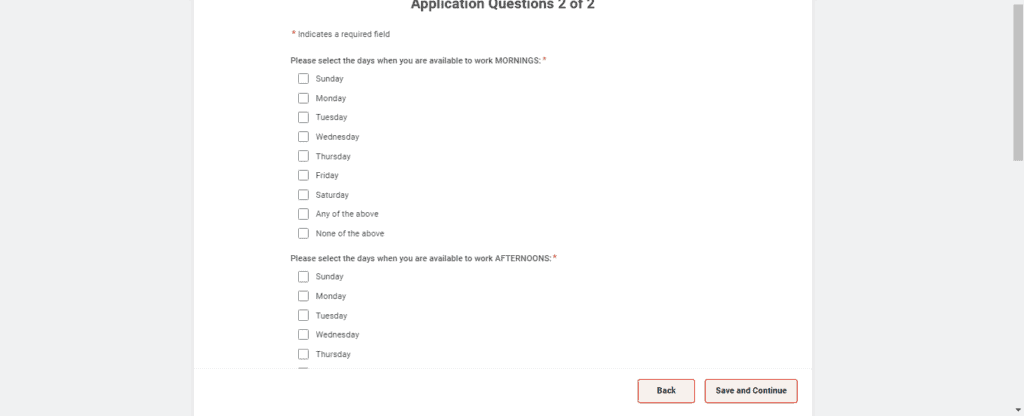 After saving the last of the application question, read the Terms and Conditions of the job. Once finished, click the "Yes, I have read and consent to the terms and conditions" checklist.


Take the Assessment test to complete the application process. You will be redirected to an Employer Tax Credit Screening, where they must fill in the required information (Name, Social Security Number, Address).


The final step is to review all the necessary information and documents to finalize the application.
When a prospective employee has completed and passed the online application process, they'll go through two interview sessions. The next step is a background check by the Circle K company. The background check may take up some time, with an estimate of one to two days (although the time may differ for each person). When they pass all the previous steps, the individual will have to complete the orientation training before starting work. 
For entry-level jobs, the hiring process will usually take less than a week to complete. However, for managerial jobs, the hiring process could take up to three to four weeks to finish.
Interview Questions
Regardless of the company or jobs being applied to, there are several things you need to always prepare for when doing an interview session.
Tell me about yourself.
This question is a general question job seekers encounter in job interviews. However, this question will give employers a clear and concise preview of their skills, personality, and even work ethics. A great way to answer this question and explain the core skills and personality is to highlight the most required skills needed in the job descriptions. Also, it would be best if you were succinct and engaging to showcase their personality.
What is your greatest strength and weaknesses?
Another question is about strengths and weaknesses. The key to answering this question is to describe the strengths relevant to the jobs and how they'll benefit them in the long run. It would be best to talk about soft skills and hard skills to show that you're a well-rounded person. Don't forget to describe a relevant experience.
However, you must be self-aware and honest about your weaknesses. Follow this up with how to manage those weaknesses to still excel in the job (providing experience is also a plus). Despite that, applicants should choose the weaknesses that are not too relevant to the job to be disqualified. 
Why should we hire you?
This question aims to see how capable individuals are in adapting to the working environment and how they'll contribute to it. You may refer to their resume as proof of the contributions and achievements. A great way to prepare for this question is to ask yourself beforehand: what are your three (or more) qualifications and experiences that fit this job. To raise the credibility of experiences, remember to cite results, credentials, and references from other people.  
Do you work well as a team player?
Being a team player is one of the most sought-after qualities of an employee. To answer this question, emphasize the communication and interpersonal skills by sharing what actions have been taken with the team that led to the problem being solved. 
Do you have any questions for me?
I'm sure that we've all ended our interview session with this question. Despite seemingly being a straightforward and optional question, the question is designed to ensure nothing is left unclear and see how much research you have done regarding the work and company. It's also a great way for you to show how excited and curious they are about joining the company. 
However, take into consideration that several interview questions can be different. For instance, the Customer Service Representative applicants could be given questions and/or case studies on how to solve issues with an angry customer. One of the main issues when answering case studies is that people tend to answer it quickly without thinking about it thoroughly. It's better to ask for some time to think about the question, the situation that arises from a said problem, and what the course of actions should be. 
For managerial job applicants, some interviewers would ask questions such as, what is your leadership style?
It would help if you answered this question by being clear and honest on their leadership style, whether they're strict or more of a team builder. Try to describe the style by creating a situation that raises a relevant problem, then walking the hiring managers through the actions and decisions taken to highlight the leadership style.
Many employers and hiring managers approach the interview by giving more time to the applicants to share about their experiences, so there are requests such as: 
Tell me about how you solve workplace conflicts.
Tell me about how you work under pressure.
Tell me about the time when you made a mistake.
When describing those specific situations, it's important to answer them honestly and based on real experiences. Highlight the lessons you've learned from those previous situations and share with the hiring managers the plans to ensure that those mistakes won't be repeated. 
Tips for Future Circle K Applicants
Due to the variance in titles, descriptions, and salaries of jobs offered by Circle K, current and prospective Circle K employees should do detailed research of their jobs. This is to ensure that there's compatibility not only between the individual and the work itself but also with the working environment and company culture. 
Check out various job review websites and/or online interviews to better understand the company and its working culture.
Always prepare for interviews, especially with the possibility of receiving unexpected questions. Start by trying to think of questions and/or scenarios out of the usual interview questions list and how a prospective employee responds to it.
Remember to highlight the skills, experiences, and qualifications that are listed in the job descriptions.
Emphasize the actions actively taken to improve weaknesses.
Always be concise. When an applicant starts to feel as if they're ranting, they should take a moment to gather their thoughts and then continue talking by sharing the main points.
Always prepare 3 or more questions for the employer. However, make sure that it's thoughtful and work-related. Do not ask about salary and/or benefits.
It's better for an applicant not immediately to answer questions they're not confident in answering. It's better to take the time to think the main points through by saying, "Please let me think my answer through for a moment." This way, you can get their points across clearly.
Other Article Examples:
Circle K Application Online: Jobs & Career Info (https://www.job-applications.com/circle-k-application/)
Also read How to Work for DoorDash: Requirements & Job Application Process
Circle K Careers – Job Application, Salary, Age & Interview Questions