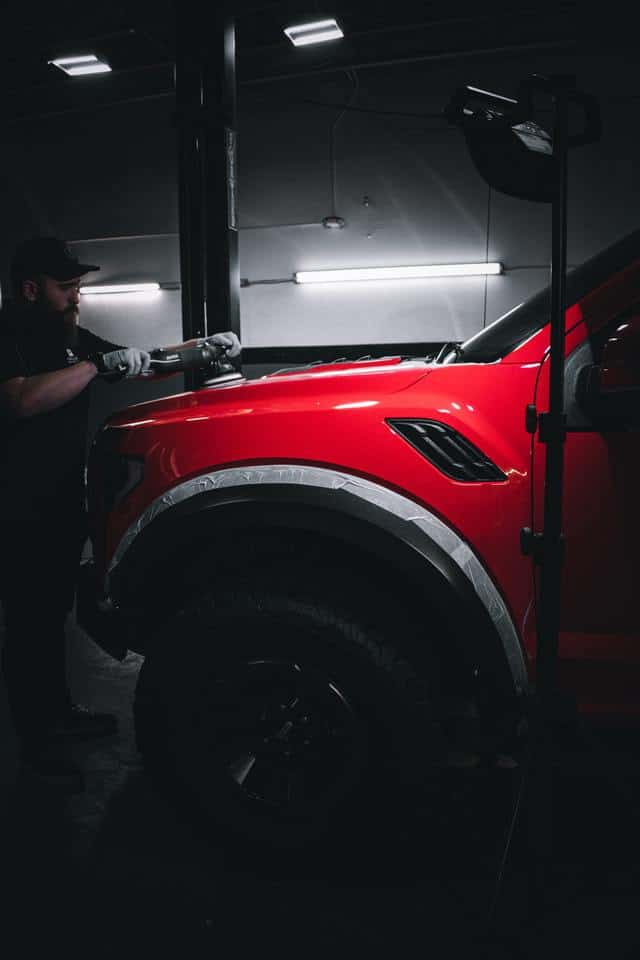 Looking for a job as a car detailer? Or just landed one? Either way, you'd want to know more about it. We will discuss Car Detailer Job Description. Nobody wants to turn up at work without having any idea about what to do. Nobody likes somebody who turns up at work without having any clue about what to do either. This is why we have prepared a comprehensive job description, complete with requirements, qualifications, work hours, and everything in between that you'd want to know before you start. We hope this helps you decide whether you actually want this job and to get a good idea of what to expect if you get it.
Automotive detailers, commonly referred to as car detailers, basically have the job of cleaning ( which includes washing, scrubbing, and vacuuming) cars thoroughly, both inside and out. People in this profession spend most of their time working outdoors during weekdays and weekends in all sorts of weather conditions. The hours are usually long and can be quite grueling, depending on the workload. People who can put in some physical effort at the job are usually preferred. 
Car detailers are hired by automobile dealerships, repair shops, car washes, and high-end garages. The pay depends on the type of establishment one works for and the workload they undertake. Detailers are required to report to service managers and lot managers. Although travel is not a typical requirement for a job as a car detailer, people with valid driving licenses are preferred for the job. Sometimes, they have to drive customer vehicles for short distances across company property. Here we look at a full detailed analysis of a job as a car detailer and explain some of its aspects in layman's language. We believe this will be enough for anyone wishing to know more about the job.
Education and Training:
Car detailers are not usually required to have any special educational qualifications to get into a job, but having a high school diploma definitely helps. Employers like an employee who is smart and able to follow instructions clearly. Also, nowadays, having a valid driving license is a must for a job as a car detailer. At the same time, the applicant may know how t drive. No employer wants to take that risk and will ask to see a driver's license. Having a clean driving background obviously helps, along with a clean criminal record. Nobody wants to hire a felon. Having prior experience as a detailer or having completed special training programs such as automotive service tech is a big plus. However, novices and amateurs are given paid on-the-job training by the company for a short period of time to get them acquainted with the tools and tricks of the trade.
Skills and Qualifications:
Employers look for energetic people who can work quickly and follow detailed instructions and vehicle checklists to hire car detailers. In addition to honesty and integrity, companies look for the following attributes in their car detailers:
An eye for detail is sought after. Car detailers have to perform many different cleaning tasks and remove dust and dirt from even the smallest corners and nooks of a vehicle, which is why highly detail-oriented individuals are taken in for the job.
 Being an overall friendly and polite person who can keep a professional attitude definitely helps. Car detailers have to interact with customers all the time, and employers want their customers to have a positive image of their company.
Since car detailers have to communicate with customers about their vehicle and pick them up, along with regular interactions with other employees and supervisors, having good communication skills is needed for the job.
Knowing how to drive and having experience driving all types of vehicles, from hatchbacks to pick-ups, with manual or automatic transmission, is a requirement for the job as car detailers often have to drive around vehicles for short distances.
Working fast, often in cramped environments, including squatting, crawling, bending, etc., whenever necessary, and standing and walking most of the day requires someone who meets the physical requirements for the job.
While car detailers are not salesmen, they sometimes have to make suggestions to customers regarding available services and cleaning agents and fresheners. Employers would like to hire someone who has previous sales experience.
Duties and Responsibilities:
While the duties of a car detailer may vary based on the type of establishment they work for, the core ones are listed as follows:
Thoroughly washing, waxing, and buffing the exterior of vehicles to remove dirt.
Cleaning windows inside out while using the correct products when dealing with windows that have tinting agents applied to them.
Shampooing and vacuuming the interior fabrics in vehicles, including floor mats, overhead lining, and seats.
Cleaning under the hood, degreasing engine parts, polishing metal, and scrubbing away all the accumulated grease.
Washing vehicle tires, wheel wells, and mudguards.
Keeping track of all the equipment being used and maintaining them properly, ensuring no unnecessary damage is done to them.
Applying the final finishing touches to the vehicles by buffing up the exterior chrome and applying leather conditioner to the leather interiors.
Visually inspecting vehicles to ensure nothing has been missed. Customers expect a perfect job.
Keeping the car and garage areas neat by washing and sweeping, emptying garbage bins, shoveling snow, and raking leaves whenever needed.
Salary and Outlook:
According to the Bureau of Labour statistics, "Cleaners of Vehicles and Equipment" were paid a median hourly salary of $11.85 and $24,660.00 annually in 2016. There were nearly 350,000 such jobs available in that year, which is expected to rise by 1% by 2026. This makes growth in jobs in this sector slower than the national growth rate of jobs. Different companies sometimes offer different benefit packages, but full-time employees may usually expect health insurance and paid vacation as perks. Some companies may offer some additional monetary incentives to high-performing employees.
Conclusion
At the end of the day, it is a job that requires some serious physical work and the ability to communicate well and politely with customers and supervisors alike. Weekends may not necessarily mean a day off, and there is a lot of water and cleaning chemicals involved in the job. People who can put in the physical effort will find it easier to do.
Frequently Asked Questions
Can I pay my tuition with a job as a car detailer? Some companies offer part-time positions. Apply only if you can take the physical toll it may have on you.
Does a college degree come in handy for a job as a car detailer? A high school diploma is enough for a job as a car detailer. A college degree won't get you much leverage here.   
Also read Dollar General Keyholder Job Description – Salary, and Responsibilities
Car Detailer Job Description 2021