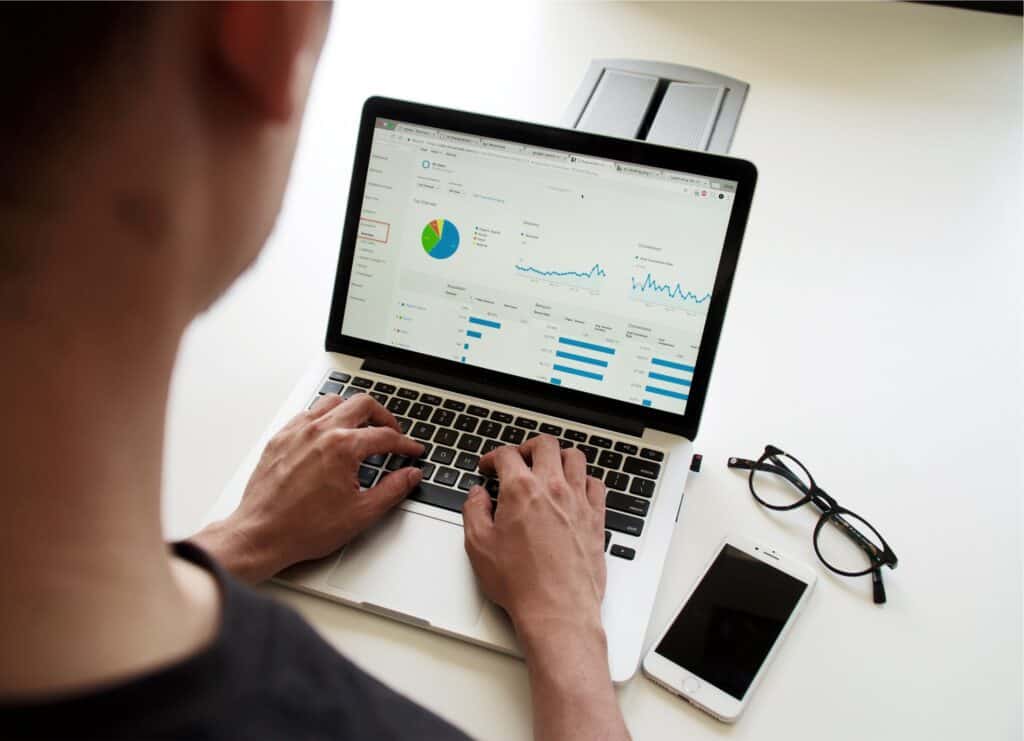 Associate Vs. Analyst – Being an associate or an analyst sounds enticing when you are just thinking of the paycheck. However, there are many factors that one needs to consider when taking a job as either an associate or as an analyst. At the end of the day, these two positions should be able to give you a sense of fulfillment and growth opportunities. 
Associate's or analysts' positions are mostly found in consulting businesses and form the first two employment levels within an organization which then progresses to either a senior or a manager. Though they pose some similar roles, they differ in educational qualifications, job roles, industry, and salary expectations.
What Associate Vs. Analyst does? 
Associates are often members of a team who deal with clients' interactions and assist analysts in performing their jobs. In contrast, analysts do more of gathering information by looking for trends and patterns and analyzing it to see where improvements need to be made within a company or where results need to be optimized. In many cases, the analyst would assist the associate by doing all the menial work. 
Required Education to Become an Associate Versus an Analyst 
To become an associate, you need to have a minimum bachelor's degree and an MBA, usually in finance. On the other hand, one can become an analyst with just a bachelor's degree. In rare cases, an analyst can be promoted to become an associate without an MBA depending on how well you understand the role given and perform the task.
| | |
| --- | --- |
| Fields of study as an Associate  | Fields of study as an Analyst |
| Medicine  | Marketing |
| Economics | Economics  |
| Management  | Management  |
| Accounting | Accounting  |
| Computer science | Computer science |
| Medicine | Medicine |
| Education | Education  |
| Engineering  | Engineering  |
| Law  | Law |
General Roles and Responsibilities of an Associate
The roles of an associate will vary depending on the type of industry one is in. However, the basic role and responsibilities include:
Mostly handle a managerial role compared to an analyst 
They run projects with the help of an analysts 
Oversee the work of all team members 
Maintain company objectives and procedures 
Conduct meeting with the members of the team
Plan and directs daily operations with a company 
General Roles and Responsibilities of an Analyst
The following include a. broad range of responsibilities of an analyst:
Assessing problems, systems, workflows, opportunities, and solutions 
Identifying trends and patterns that could benefit the company
Reporting- provide strong decision to support the business
Budgeting and planning 
Optimizing costs through pricing 
Monitoring and evaluation
Some of the skills you need to be an associate:
Organizational skills
Customer service skills 
Team leadership skills
Problem -solving skills
Communication skills
Interpersonal skills 
Some of the skills you need to be an analyst:
Research and writing skills
Reporting skills
Good communication skills
Exceptional visual skills
Analytical skills
Detailed oriented
Organizational skills
Skills in Microsoft packages 
Industry Levels of an Associates and Analyst 
Job titles of associates and analysts vary within different industries. When looking for jobs, you must enter the term associate or analyst alongside your desired job title and the at each position to find your match.  Job titles vary from entry-level to senior levels. Some of the examples of titles of associates and analysts based on industry include.
| | | |
| --- | --- | --- |
| Industry  | Associates' Job Titles  | Analyst Job Titles |
| Business industry  | sales associate, associate analyst, associate programs developer | Business analysts, data analyst, system analysts, research market analysts |
| Academic  | associate writer, associate manager, associate director, associate editor, associate professor | |
| Law | associate clerk, associate paralegal, associate lawyer  | Legal analysts, legal data analysts, |
| Accounting  | | Financial analysts,  |
Salary Outlook – Associate Vs. Analyst
Salary Outlook for Associates
Different types of associates job earn different salaries. Comen's (2019) report shows that the annual medium salary jobs for associate degrees are $53,700, which is way higher than other types of media jobs. Also, depending on the industry, and associates could earn more than $70,000. Associate degree programs are becoming a fast-growing field of job demand in the United States. That is why not only is the level of study increasing but also the pay is gradually increasing. 
The Occupational Employment and wage statistics provided by the U. S Bureau of labor statistics reveal that the jobs that require the associate level of education are forecasted to grow at the rate of 10.8% as of 2016 (Comen, 2019). This is a result of the increase in jobs in the country. As of   May 2018, more than 800 occupations were within associate positions. These include the medical industry, which seems to have a  growing rate of 20% (U. S Bureau of labor statistics, 2021).
Salary Outlook for Analysts 
Analyst positions also vary per industry and geographical location. For example, data from PayScale shows that an analyst in the business industry, such as IT, may earn up to $67,762 per year (Pratt & White, 2019). The report from PayScale further shows that IT analysts based in San Francisco would be paid a higher wage (28percent) than an analyst based in New York (18percent).
Here are  examples of the  IT analysts that made the top paying job titles:
| | |
| --- | --- |
| IT Job Titles | Average Salary |
| Senior IT business analysts | $90,201 |
| Business analyst III | $78,107 |
| Systems business analyst | $78,095 |
| Business solutions analyst | $75,243 |
| IT business analyst | $74,000 |
| Technical business analyst | $71,489 |
| ITSM business analyst | $66,891 |
| Business performance analysts | $60,678 |
Salary Comparison in the Consulting Industries at Different Job Levels 
These salaries from just a few consulting firms and are based on how long an associate or an analyst has been at the firm. The salaries are also based on hourly rate pay where some values may not missing are. The ranking is updated every day and is bound to change based on additional data collected.
ANALYST
ASSOCIATES
Industry 
Intern/Summer analyst($)
1st Year Analyst($)
2nd Year Analyst($)
3r Year Analysts($)
Intern/Summer Associate($)
1st Year Associate($)
2nd Year Associate($)
3r Year Associate($)
Deloitte 
56.7
77.6
100.8
74.0
84.0
84.7
104.6
96.1
PWC
62.3
66.7
74.6
82.9
97.5
68.2
82.0
95.1
IBM
43.3
71.6
72.0
107.0
N /A
130.0
N/A
120.0
Mc Kinsey & Co
72.0
83.4
98.7
110.2
96.9
142.6
149.3
157.5
Boston Consulting Group
94.9
82.7
87.8
112.5
70.7
99.1
110.8
140.0
Parthenon Group- EY 
63.0
83.8
93.7
120.0
73.5
106.0
123.8
125.0
Frequently Asked Questions 
Which position is higher, Associate or Analyst?
In most cases, the associate position is usually higher than the analyst position though they can both start at an entry level. Also, depending on which industry you are employed in, the levels could differ based on roles and qualifications.
Can an analyst do an associate's job or duties?
Yes, to some degree. In as much as the associate's work can be more complex than that of an analyst,  the analyst can perform some of the responsibilities of an associate. In most cases, the associates will hand over some responsibilities to the analyst to assist. Some companies are seen to be on the same level; hence, they can perform associates' duties.
Do I really need to have an MBA to become an associates or can I become one through experience?
Well, truth be told, more emphasis is usually placed on the qualifications, but you can become an associate through promotion from analysts given that you have acquired enough work experience.
Summary 
There are more differences than similarities between an associate and an analyst.  Both Associates and analysts undergo similar education qualifications at the undergraduate level. However, the associate might be required to take further studies such as MBA. While an analyst, you can enter a job at an entry level. Associates are viewed to be more experienced and would enter as permanent employees. The analyst has an opportunity to be elevated to associate positions. When it comes to salary, the associates are most likely to be paid higher than an analyst within the same industry. However, in different industries, the wages may differ based on the roles and responsibilities allocated to each position.  Lastly, different companies may have an associate or analyst at different job levels. A company might have entry-level employees performing as associates rather than analysts. Hence they might change.
There is a lot to think about when you are applying for either an associate or analyst position. Take your time and evaluate which one best fit you and gives you a sense of fulfillment.
References
Also read Associate Vs. Assistant Professor | Main Differences
Associate Vs. Analyst Differences to Know