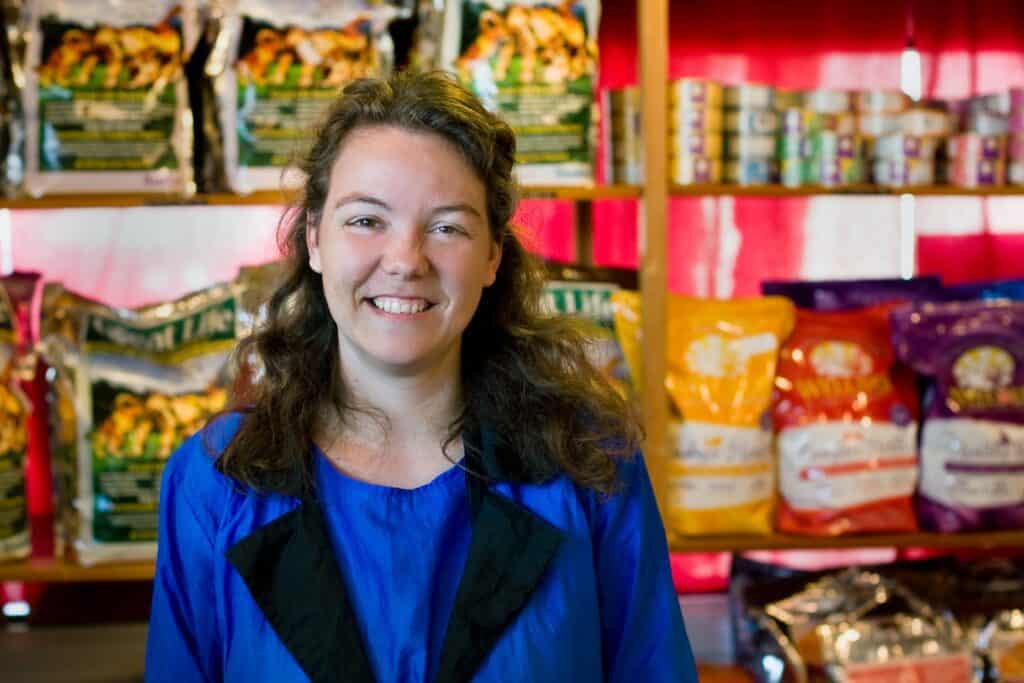 What is Jewel Osco?
Jewel Osco Careers – Jewel Osco is an American company founded by Frank Vernon Skiff and Frank Ross in 1899. It is a Pharmacy and retail grocery chain that originated as a Jewel Tea company that supplied condiments to the Chicago area, which was later incorporated in Illinois and changed the name to Jewel companies, Inc., in 1966. After accomplishing strong customer service, the company expanded to a drugstore business with Osco Drug, Inc.
From 2010, both Jewel and Osco were unified formally with the name Jewel Osco Company. The company is owned by subsidiaries of Boise, Idaho-based Albertsons, and an investor group of Cerberus Capital Management. The President of the company is Mike Withers. Jewel Osco has 188 supermarkets across northern, central, and western Illinois, eastern Lowa, and northern Indiana. The headquarters is located in Itasca, Illinois, which is a western suburb. Currently, the Albertsons LLC owns about 168 Jewel Osco stores in Chicago metro area, including northwestern Indiana, and about 10 stores are located in Central and Western Illinois, Eastern Lowa.
When looking at its origin, it has been started as a coffee delivery business. Then with the analysis of customer demands, it has been expanded to a groceries delivery service that delivered non-perishable groceries, door to door. Later on, with the strong customer base acquired by the company, they thought of starting grocery stores and supermarkets. 
What is so special about Jewel Osco?
Jewel Osco supports many nonprofit organizations and helps the organizations uplift the charity services to work on socioeconomic issues such as hunger, poverty, and malnutrition. The nonprofit organizations that provide nutrition and health services also gain support from Jewel Osco grocery store chains. 
Jewel Osco also initiated a recycling program in 2009 to reduce the usage of polythene and plastic as a major contribution to the country's sustainable development. They also encourage the patrons to use the grocery bags again and again to remedy environmental pollution arising from the modern lifestyle.
What are the Jewel Osco Careers?
Jewel Osco opens the door for many employment seekers with job titles such as manager, cashier, stock associate, deli clerk, cake decorator, customer service representative, etc. The company currently has over 45000 employees in it. The staff includes employees from different areas, ethnicities, and political views. The company always prefers a diverse staff because a diverse workforce leads to better teamwork, mutual understanding, and creativity. 
 An average employee at Jewel Osco earns about $29,362 per year. The higher the position you get, the higher the salary becomes. The responsibilities of different jobs differ from each other according to their job targets. For example, if you are the cashier, you may need to provide customer service and proceed with money transactions. The traits an individual should have includes friendly, attentive, and efficient working manners. 
But if you are a clerk, you may need to stock and organize shelves and display, assist customers with their desired purchase, and some may need to assist department needs such as floral care, decoration of cakes, or cutting meat. Furthermore, if you are a manager, you may be responsible for hiring, training, supervising, and scheduling the subordinate workers.
What are the required qualifications for a job in Jewel Osco?
Jewel Osco consistently hires workers for their entry-level and full-time careers. If you are an entry-level job seeker, you can apply for the jobs in Jewel Osco without prior service experience. For a job in the company, the minimum age limit is required to be 16 years old or above, which paves the path for many entry-level job opportunities.
If you are 16, you can apply for the jobs such as:
Office Assistant
Grocery Clerk
Bagger, etc.
The basic qualifications for the entry-level applicants may be required as a high school diploma and a flexible schedule. In addition, flexibility, honesty, outstanding personalities, and willingness to learn new career skills will be added qualifications for an individual. For the grocery store chains, managerial careers, shift supervisor jobs, and corporate positions are included. Qualifications such as secondary education, associated service experience, leadership qualities will provide an individual with an advanced job opportunity. Importantly, Jewel Osco hires management positions from the loyal employees screened within the company. High positions may require an age limit from 18 years old. A background check of the applicants will be done during the hiring process. 
Does Jewel Osco test the applicants for drugs?
Yes, Jewel Osco proceeds a drug test from the applicants for some jobs. Through urine tests and mouth swabs, the applicants are tested for drugs. This can be done during the interview or after receiving the job. 
What is the process of hiring?
The process of hiring might take a few days after application. 
The applicants are usually interviewed physically on site. But before that, you may receive a phone call.
Some common questions are asked from the employees during the interviews. 

"Why do you want to work for Jewel Osco?"
"What are your strengths and weaknesses?"
"What would you do if a customer had a complaint?"

The applicants can be tested for drugs during the interview or after the job offer. 
According to the employee records, some have been asked about their family backgrounds and school experiences.
You may be given some forms to fill about your private details and your other necessary information. 
A background check about the applicants can be done. 
Anyway, applicants should know that submitting applications may not automatically qualify them, but the chain maintains that applications have been filed for up to six months in most cases. The hiring may lengthen from one week to several months because of the very reason. But in most cases, the potent applicants are passed through the necessary procedures to receive the employment in two-three weeks. Those individuals with prior experiences in the field or referred by current employees may be hired within less than one week. 
Their individual career profiles check the online applicants. By logging into the company job portal, an individual can update their applications in a real-time manner. Furthermore, you can make a phone call or visit the store and know about their hiring statuses and available opportunities to inquire into the workplace cultures and desired job opportunities.
What are the job opportunities available in Jewel Osco?
There are a lot of job opportunities available at different branches of Jewel Osco. Some of the current job vacancies are:

High volume recruiter
Supply chain summer intern
Process safety management supervisor
Pharmacy technician insurance help desk coordinator
Department manager trainee
Store manager trainee
Warehouse supervisor
Grocery clerk
Cashier/ customer service
Cashier clerk
Assistant grocery manager trainee
Grocery clerk
Produce clerk
Bakery clerk
Meat wrapper
Scan coordinator
Courtesy clerk/ cashier
Department manager trainee
Personal shopper
Deli associate
Building and associate supervisors 
Process safety management supervisor
General clerk
Meat market manager trainee
Pharmacy technician
Store manager trainee
Overnight grocery clerk
Floral department manager
Nigh crew stocker
Bakery dept. worker
Coffee shop manager
General Merchandise clerk
Overnight baker
Replacement associate
E-commerce associate
Bakery manager trainee
What are the average salaries paid in Jewel Osco?
From entry-level employees to high positions, the salary scales may increase. It depends on the working experiences, qualifications, and the positions of the employees. Depending on the location, the payment patterns may differ. Some employees get paid every week, while some get paid every two weeks. Some of the average salary scales are,
| | |
| --- | --- |
| Position | Salary  |
| Assistant store director | $46k- $67k per year |
| Loss Prevention manager | $34k- $56k per year |
| Warehouse Supervisor | $41k- $74k per year |
| Assistant sales manager | $57k- 118k per year |
| Buyer | $48k- $80k per year |
| Data analyst | $32k- $59k per year |
| Distribution supervisor | $46k- $74k per year |
| Meat cutter | $22k- $51k per year |
| Overnight stocker | $13k- $37k per year |
| Perishables manager | $37k- $59k per year |
| Pharmacist | $72k- $114k per year |
| Produce clerk (grocery) | $21k- $40k per year |
| Retail store manager | $62k- $123k per year |
| Scanning coordinator | $28k- $77k per year |
| Management trainee | $38k per year |
| Department manager | $15 per hour |
| Building supervisor | $69k per year |
| Deli Associate | $11 per hour |
| Produce clerk | $11 per hour |
| Meat wrapper | $11 per hour |
| Grocery associate | $11 per hour |
| Customer service associate/ cashier | $10 per hour |
| Cashier | $10 per hour |
| Manager | $35k per year |
| Technician | $16 per hour |
| Maintenance mechanic | $22 per hour |
| Facility supervisor | $64k per year |
| Building Superintendent | $79k per year |
| Pharmacy Technician | $11 per hour |
| Pharmacy clerk | $13 per hour |
In addition to the salary, you may earn many benefits as an employee of Jewel Osco. The paid training period, vacations and also employee discounts are given. 
What are the benefits and perks you get as an employee in Jewel Osco?
Working in Jewel Osco, you may get a lot of benefits other than a good salary. You may read the employee reviews about their working experience in Jewel Osco by the sites where they are available. Some of the benefits an employee gain are,
Paid holidays/ Vacation
401(K)
Company store discounts
Flex-time/ flexible working schedules
Life insurance and medical disability
Paid sick leave and holidays
Bonuses
Retirement plans and pension plans
Paid time off
Promotions and salary increments
Working in Jewel Osco is beneficial in the above aspects, and the store employees enjoy a fun, supportive, and diverse working environment. Paid training process also encourages workers to achieve their goals. The company also offers attractive salary scales. Qualified employees gain exceptional benefits packages. In addition to these benefits, employees receive complimentary name tags and uniforms from the company.
You may receive promotions every year according to your position. If you are a management employee or a supervisor-employee, you may get promotions more frequently than other employees. It may depend on your loyalty, friendliness, and skills. The employees reported about 74% on-site interviews, 68% drug screening tests, 59% background checks, 26% phone call screening, and 13% group interviews. Overall, interviews are reviewed as easy, favorable, and fast. About 48% of the employees have been hired within a day or two, while 28% of employees have been hired within a week. 
How can you apply for a job in Jewel Osco?
Applying for Jewel Osco is easy because it is at your fingertips. When you search for the applications for Jewel Osco, make sure you visit the Company's official website. The job applications for Jewel Osco can be accessed on the company's employment positions page. 
You have to go into the Company's employment positions page. 
Scroll down and click on the "Apply Now" link under the category of the job you prefer to apply for. (ex: Pharmacy, Supply chain, Retail, Corporate, etc.) 
The job search page will be loaded in a new window/tab.
Click the "Apply" link under the job you want to begin by searching for the keywords, job field, number, or the location you want.
 If you want to apply for more than one job, click "Add to my job cart link."
If you want to register to the site, click "New User," or if you have previously registered, you may log in to your profile.
Create a username, password and enter your email address.
Accept the privacy agreement.
Upload your resume/CV. If you upload your resume, your personal details will be automatically extracted from it. 
If you don't have a resume, you may skip the step and move to the next step.
Fill in the required personal information. 

First name
Last name
Source Type (referral source)
Street address
City
Zip/ postal code
State
Place of residence/country
Email address
Primary phone number type
Phone number

Enter the required details for the next sections. 

Shift availability grid
Education
Working experience
Company questions
Job questions
Diversity
Screening
e- Signature

Review your application. If you need to change any section, you can go back to the specific section and correct your details.
Submit your application.
Also read Finish Line Careers – Job Opportunities, Applications, And More
Jewel Osco Careers – Looking for a Job in Jewel Osco?