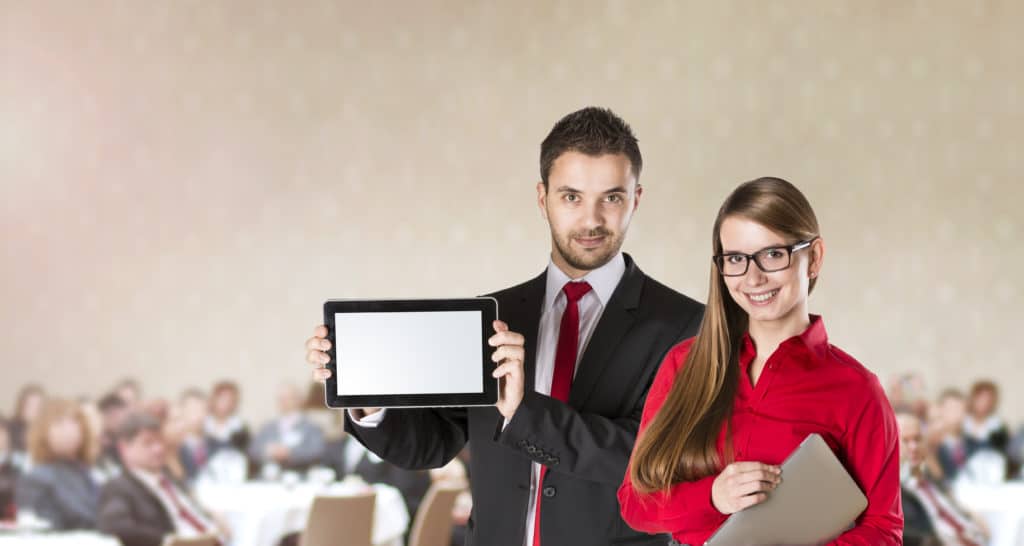 Do you often get fascinated by history and science?  Do antique items attract you? Would you like to preserve historically valuable items? If any of the above situations interests you, you can get an Assistant Curator Job.
Assistant Curator assists Chief or Associate Curator with numerous tasks. They help with research, supervising staff members, maintaining art collections, educating art students & visitors, and implementing new exhibits for art galleries or museums. They write and edit exhibition guides for visitors and educators. Along with that, the Assistant Curator performs various Administrative, Communication, Exhibitions, and Programming duties to maintain proper working of different departments. 
If you want to pursue Assistant Curator Job, want to know more about the Duties and Salary. Here, we will provide a complete description of the Assistant Curators Role:-
Assistant Curator: Job Description
Assistant Curator reports to the Associate Curator or the Publications Manager. They support chief curators with the museum's exhibition programs. Assistant Curator works with small and ambitious teams for organizing programs with artists, art institutions, and lenders. 
They have to perform numerous exhibition and administrative tasks. It includes conducting exhibition research, planning, organizing events and programs, assisting in exhibition documentation preparation, catalogs, informative materials, managing correspondence, and contacts. 
Assistant Curator also writes and edits exhibition-related content and helps with registration activities. Once you get some experience as Assistant Curator, you will get the opportunity to organize original exhibitions and programs. 
Duties and Responsibilities of Assistant Curator 
Assistant Curator assists Chief Curator at a museum with numerous tasks. It varies from researching for exhibition, collecting items for display to the preparation of catalogs. Being an Assistant Curator, you help with preparing and organizing exhibitions, prepare knowledgeable guides, monitor galleries, assist with restoration work, and support marketing measures of the museum. 
Assistant Curator also helps with teaching students, supervising employees, and responding to public queries. Many assistant curator assistants with budget preparation and maintenance of electronic data.
Some of the essential Assistant Curator Duties include:- 
Coordinating and working effectively with artists, lenders, dealers, collectors, and art institutions. 
Updating and maintaining accurate records 
Assisting with master checklists and loan forms. 
Need to research for curatorial projects, publications, and exhibitions 
Assisting with writing and editing museum catalogs, museum exhibition invitations, bibliographic material, press releases, biographic material, wall labels, and exhibition fact sheets 
Have to schedule travel itineraries and exhibition calendar 
Helping with maquettes installation and exhibitions layout plans 
Providing support with the curatorial projects and programs organizing within the department 
Obtaining copyrights and permissions for images and maintaining correct credit lines. 
Need to ensure accuracy of all print and online publications 
Helping with lending curatorial support to Chief Curators, Publications Manager, Guest Curators, Deputy Director of Programs, Executive Director, and Planning & Engagement. 
Act as liaison with museum's different departments to ensure a continuous flow of information. 
They oversee and maintain budgets for exhibition catalogs and exhibitions with precision and the latest fashion. It includes maintaining online and offline budget files, processing invoices, acquiring estimates, increasing purchase orders, and liaising with budget holders and the Finance Department. 
Supervising interns, trainees, Museum employees, and departmental work placements 
Need to coordinate with the registrar by providing logistical and administrative support in organizing exhibitions. It includes traveling exhibitions. 
They provide exhibition-related transportation including, obtaining cost estimates, shipping lists, overseeing custom documents, liaising with shippers and chief curators. 
They research loans and liaison with Production and Head of Exhibitions Design to formulate loan documentation, supervise loan requests and check loan conditions get fulfilled. 
Need to monitor the insurance of art through commercial means or by Museum and Galleries Government Indemnity Scheme and store & file insurance claims if something gets lost or damaged. 
Need to assist and participate in staff training  for exhibitions whenever required 
Providing help with photo documentation of individuals work and exhibitions 
Sometimes, they coordinate with the Education, Development, Programs, Marketing, and Communication Staff to formulate and edit materials for promoting, publishing, and interpreting public programs and exhibitions. 
Provide help with formulating and writing exhibition-related information relevant to final reports, institutional needs, and grant applications. 
Need to fulfill transportation and accommodation requirements of visiting artists, couriers, etc. 
Need to supervise transportation and accommodation arrangements for particular exhibitions on tour and work as a courier for touring events whenever required 
Have to allocate contracts to artists, partner organizations, authors, and curators as per consultation with departments 
Need to maintain correspondence, documents, and archive past exhibition files 
Assist with gallery events and communicate effectively at events whenever necessary 
Need to maintain necessary databases, answer routine enquiries, and discuss responses to the exhibition plans with staff members of the exhibition team. 
Need to coordinate with communication and development departments to gather exhibition guest lists 
Need to provide administrative support with artists mailing lists and master colleague 
Provide help with inventory maintenance and distribution for publications  
Need to communicate with news and public relations firms to cover the exhibition events 
Pack and transport artwork for the collectors or the purchasers 
Provide essential information and guidance to the visitors 
Have to perform other miscellaneous duties assigned 
What are the requirements to get an Assistant Curator Job? 
The Job of Assistant Curator is for responsible individuals. To handle numerous tasks, an Assistant Curator needs to acquire specific knowledge, education, and training.  Also, you have to possess and sharpen the necessary skills for further strengthening your performance in this profession.  
Requirements to get Assistant Curators Job:-
1. Education 
If you are interested in the profession of curator, you can start by taking the assistant curators job. The first step to get an Assistant Curator job is to gain specific education. Start by acquiring a bachelor's degree in art history, museum studies, etc. 
Most employers hire Assistant Curators with a minimum master's degree. You can achieve a master's in art, history, archeology, and science. Many galleries also prefer a doctoral degree for this position. It provides marketability to those interested in subjects like science and natural history.  
Other than that, you can strengthen your position by acquiring one graduate degree in your area of interest and another graduate degree in museum studies. Some museums, especially smaller ones, prefer assistant curators with additional knowledge and degree in marketing, public relations, or fundraising. 
2. Experience 
Most of the facilities prefer individuals with hands-on experience. You can gain experience during or after getting a college degree. Many museums offer volunteer positions to college students. Like you can work as a tour guide to get acquainted with the working of Curators and assistant curators. 
Before getting into the position of Assistant Curator, you need to gain curatorial experience by working with an art institution. Also, you need to acquire experience and knowledge of general curatorial standards, practices, and an understanding of how the art world works. It includes working with art galleries, institutions, museums, artists, auction houses, exhibitions, and curators. 
3. Skills and Abilities 
Along with education and experience, you need to possess specific skills and abilities to get Assistant Curator Job. Some of the essential skills include:- 
The Assistant Curator needs to communicate through written documents and verbal mediums. Excellent communication skills help to provide good presentations and write, edit and formulate numerous curatorial documents. 
Assistant Curators have to perform various technical works. Like operating project management systems, maintaining museum's digital databases, and editing content. Gaining technical skills help you to manage software like Microsoft Office Suite programs and Adobe Creative Suite. 
An assistant curator can't handle numerous tasks solely. They need to coordinate with different departments and art professionals. It includes working with the general public, artists, staff members, Museum trustees, etc. Interpersonal skills help you with maintaining relationships and working effectively with numerous professionals. 
High Attention to Details 
The Assistant Curator needs to pay complete attention to small details in information as well as while helping people. If you are skilled with great attention to detail, you can work effortlessly without making mistakes. 
Assistant Curator needs to reflect leadership skills while performing a supervisor role. It includes guiding staff members and volunteers for exhibitions or events, and training interns & art students. 
Customer service skills help the assistant curator to conduct effective and educative talks with visitors and guests. It will enhance visitors' experience by continuing to answer their queries or doubts. 
Possess strong organizational and multitasking skills  
Assistant Curator needs to perform numerous administrative, communication, programming, and exhibitions tasks. Strong organizational and multitasking skills help to manage and perform different duties. 
Ability to work flexibly in numerous projects to earn success 
Ability to work independently with little supervision and coordinating with team 
Ability to sit for a longer time on desk and work at the computer 
Ability to lift heavy weights whenever necessary 
Ability to speak confidently with the visitors, trainees, and other departments 
Salary of Assistant Curator 
The salary of an assistant curator varies with experience, training, education, majors, field, company, and location. As per zippia.com, the Assistant Curator gets an average salary of $48,761 per year in the United States. The top 10% gets an average salary of $84,000 per year, while the lower 10% earn around $28,000 per year. 
Top 15 Salary Paying Cities for Assistant Curators 
| | | |
| --- | --- | --- |
| Cities  | Average Annual Salary  | Wages per Hour  |
| Washington, DC | $71,038 | $34.15 |
| New Haven, Connecticut  | $69,982 | $33.65 |
| New York, NY | $69,516 | $33.42 |
| San Francisco, California  | $63,255 | $30.41 |
| Milwaukee, Wisconsin  | $60,659 | $29.16 |
| Boston, Massachusetts  | $54,120 | $26.02 |
| Baltimore, Maryland  | $51,868 | $24.94 |
| Chicago, Illinois  | $51,028 | $24.53 |
| Saint Louis, Missouri  | $50,889 | $24.47 |
| Cleveland, Ohio  | $50,449 | $24.25 |
| Minneapolis, Minnesota  | $49,569 | $23.83 |
| Denver, Colorado  | $47,881 | $23.02 |
| Philadelphia, Pennsylvania  | $45,622 | $21.93 |
| Ann Arbor, Michigan  | $43,683 | $21.00 |
| Sarasota, Florida  | $33,249 | $15.99 |
Assistant Curators Salary as per Educational Level 
Education plays a vital role in the salary of the Assistant Curator. A bachelor's degree holder can enter this field but need to make way up to earn more, while a doctorate holder will get more salary as Assistant Curator.
| | |
| --- | --- |
| Educational Level | Average Annual Salary  |
| Bachelor's Degree  | $46,335 |
| Master's Degree | $52,325 |
| Doctorate Degree | $54,798 |
Conclusion 
Assistant Curators Job is not an easy one. You need to perform numerous communication, exhibition, programming, and administrative duties. If you are interested in the position of Assistant Curator, you need to acquire a master's degree in art history, museum studies, or related fields. Also, you need to hold a prior interest in historically valuable items and possess skills like organization, communication, technical, interpersonal, and customer services. 
Frequently Asked Questions
Q: What is the Employment Outlook of Assistant Curator Job? 
With the continued rise in public demand for museums, the Assistant Curator Job will grow. According to the Bureau of Labor Statistics, the employment outlook of museum workers will increase by 19% from 2020-2030. It includes the Job of Curators, museum workers, and archivists. 
Q: Where do the Assistant Curators work? 
The job of the Assistant Curator is not limited to working in Museums. They perform different tasks and functions in numerous areas. It includes museums, colleges and universities, historical sites, institutions, government, and cooperations.
Assistant Curator Job- Description, Their Duties, And Salary