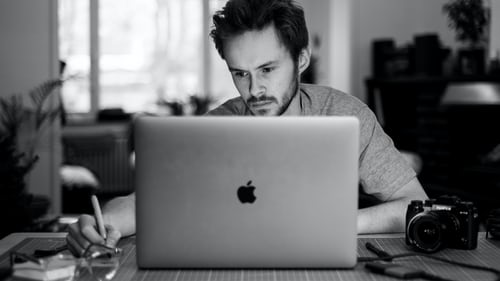 Technical Deputy Director Job Description
We look for a deputy director with the zeal of open-source and knowledge for all within an applicant. Apart from this, we are looking for an individual who:
Dedicated to bringing tangible change to those who can't afford it.
He/She is charismatic and possesses good interpersonal skills.
Brings energy to the workplace, motivating all around them.
Has appropriate experience in being mediatory between market requirements and researchers.
Is creative and an efficient problem-solver.
Has good resource management skills.
Technical Deputy Director Education and Experience
We do not believe in the credence that premier institutions might give to an individual. However, there are still industry standards that we need to uphold to produce state-of-the-art research papers and results.
Must have a Master's in ML, data science, or deep learning. Individuals holding a doctorate (Ph.D.) in the same/similar fields would be preferred.
Must have at least 7 years of experience in research and development. An extensive open-source profile is an asset.
Must have at least 2 research papers in any major international organization/conference, or a minimum of 5 in minor/Indian conferences.
Must have hands-on experience in open-source projects and platforms.
Candidates with managerial experience will be preferred.
Technical Deputy Director Responsibilities
Technical deputy director takes charge of our developers and analysts and directs them towards research required by the market.  They would also provide strategy and suggested approaches towards papers aimed at international conferences. A summarized list of all responsibilities is as follows:
Work in sync with all junior project heads to manage multiple leads simultaneously.
Ensure the streamlined flow of work in the technical department.
Implement directives and feedback suggested by research heads.
Report progress to the heads, and provide feedback regarding projects.
Be an effective communication channel for the needs of analysts and developers with the inventory department. 
Manage resources like time and funding for the tech department.
Take charge of priority projects and personally oversee all development within them.
Support in event management and organizational challenges.
Research the industry and summarize needs and requirements.
Conduct weekly team sync meetings to keep everyone on track and motivated.
Along with these core responsibilities, a few minor responsibilities on a need basis are also expected to be fulfilled: 
Contribute to the company's funding drives by providing target areas and investors.
Suggest improvements to the office's inventory management system.
Conduct and organize seminars to generate awareness and its work, targeted at undergraduate engineering students.
Assist with troubleshooting if subordinates face persisting issues.
Conduct interviews for entry-level developers and junior analysts.
Technical Deputy Director Job Description – Skills
As it goes without saying, the technical deputy director must have a great amalgamation of hard skills and soft skills and streamlined communication skills. Here follows a list of skills we desire in a candidate:
Excellent command over mainstream languages like Python, Java, C++, JavaScript, and SQL.
In-depth knowledge of frameworks and libraries relevant to development – Django, Flash, and CherryPy.
Hands-on knowledge of TensorFlow, Keras, ScikitLearn, NumPy, pandas, Plotly, and other relevant libraries generally used in machine learning and data science.
Experience with web scraping tools and libraries like Requests and BeautifulSoup.
Immaculate proficiency in English – both oral and written.
Motivational tools and activities to keep the work environment stress-free.
Punctuality, multi-tasking, and creative problem-solving.
Comfortable in utilizing webinar tools to host online meetings and seminars.
Knowledge of analytics tools, for e. g. Tableau or PowerBI.
Technical Deputy Directory Salary
Average salary of technical deputy director is $106,937
Also read How Bo Peng Got Technical Program Manager Job at LinkedIN
Technical Deputy Director Job Description