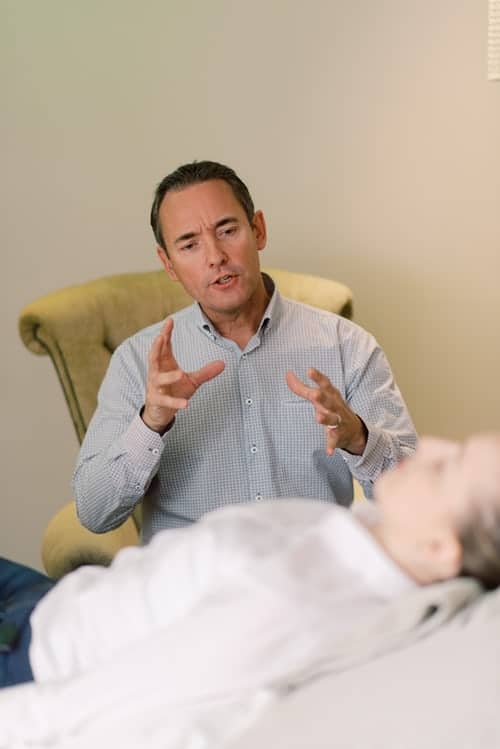 Mental health workers are responsible for taking care of people with mental illnesses, disorders, and other mental and developmental impairments. They stand us supporting workers to other mental health professionals such as Psychologists and Psychiatrists in planning, designing, organizing, and implementing treatments and interventions that aim to guide and assist patients into positive and pro-active changes. These employees serve as psychological/psychiatric technicians, facilitators, and motivators towards the patients or clients. They are tasked to build and maintain good relationships with patients encouraging learning and growth from assessment to the last stages of the treatment, intervention, or rehabilitation.
They are assigned to build rapport, sustain and create a conducive environment for patients and clients undergoing psychological strains and traumas, cognitive or behavioral impairment, substance abuse, and other mental health conditions and concerns. They shall act as the bridge between the institution's administration and the patients. As they are the patients' focal point, they will communicate and discuss the needed steps or more beneficial approaches or techniques to cater to the patients' circumstances.
Mental Health Worker Job Description

Mental health workers are in charge of various general and specific tasks. Though different in context and specialization, mental health workers mainly function as:
1. Mental Health Workers as Technicians 
They assist in administering, checking, and interpreting psychological tests given to patients or clients with their supervisor's guidance (Psychologist or Psychiatrist). They help analyze data gathered from the substantial and essential results in diagnosis, assessment, evaluation, and intervention. They also help gauge the appropriate tests that need to be conducted to be given to specific patients acknowledging the tests' reliability and validity.
They are required to secure resources and materials needed for every test and service and affirm the confidentiality of test materials and information that has been acquired. Keeping materials sealed and locked is a basic protocol. 
2. Mental Health Workers as Planners 
They need to design and plan for treatment and intervention activities. As they manage to understand the patients' needs and concerns, they will be in charge of the organization of the treatment plan or intervention process. They will need to propose general to specific activities that will adhere to the company/institution's mission and will cater to the concerns of the patients. Desired outcomes should be clear and concise for each activity. 
Mental health workers as planners help patients to be focused on their journey towards a positive change since they are being led with outlined and organized steps that serve as their guide into what can be expected towards the activities and what benefits the activities will bring to them.
3. Mental Health Workers as Facilitators and Moderators
After the thorough planning of the treatment phase or intervention process, mental health workers shall implement the designed activities and guide them. They are responsible for orienting, briefing, and assisting patients in each step. They are tasked to explain what will be done, what is expected of them during the activity, and what is the desired outcome in every process. The worker shall make the treatment plan clear, concise, and purposeful to the clients. 
As facilitators, they need to prepare and plan for the needed resources for every activity. If the activity requires a well-ventilated venue, clear and loud sound system, and picturesque-therapeutic scenic view, the workers shall arrange and prepare ahead of time, especially when the requirements need communication and collaboration with outside organizations, businesses, etc. They will administer the activities with enthusiasm and guide patients into positive changes and accommodate patients' mishaps, mistakes, and incidental misconducts. Patience is necessary as facilitators, as patients might become reluctant and distant towards them. They need to deal with these with a calm, tolerant, and supportive stance. They might also act as mediators during facilitations to maintain the order and peace of every activity or manage the facilitation of patients in groups.
4. Mental Health Workers as Observant Caretakers
Employees need to observe and monitor the progress of the clients. They need to quantitatively and qualitatively update records to keep track of changes that occur within patients. Documentations of progress and relapse abet in evaluating the treatment plan to whether it needs to be improved, adjusted, or modified. They are tasked to redesign the treatment or intervention course to adapt to the newly collected information about the client's or patients' observed behaviors and reactions.
5. Mental Health Workers as Collaborators
Mental health worker job description includes collaboration and cooperation with professionals and other concerned entities about the overall objectives to help patients heal, recover and move forward in life. They shall connect with people who can be helpful in the treatment and intervention process. Contacting a social worker when the patient's conditions involve issues with the community or letting the patient reconnect with family members if the progress entails further quest about the family dynamics and past issues might incite better perspectives and positive feedbacks both from the patients and the family members who are supportive and nurturing.
In dealing with people with mental disorders, it is vital to communicate with medical professionals as information about patients' physical and neurological health is crucial. Results collected from medical treatments will affect the psychotherapies and intervention procedure. It is also a way to learn about and monitor patients' medication intake.
6. Mental Health Workers as Compassionate Supporters 
More than the professional duties and responsibilities, patients need compassionate and sincere individuals who will help them. Aside from the technicalities and planned course of plans, they need will, motivation and purpose to be fully committed to changing for the better. When these patients are doubtful or resistant or might become hesitant during relapses, it is a basic humanitarian act for a mental health worker to ignite the patients into pursuing change, whether through positive reinforcements, recognition, and acknowledgment or by simply connecting to them as equals and letting them feel that they are seen and heard beyond their situations. They are capable of positive change and better life. Boosting their morale will guide their commitment towards the treatment plan.
Mental health worker job description in hospitals or other private and government mental facilities includes committing to "patients," while those in smaller private entities like clinics usually work with "clients." The context might differ a bit, but the nature of the jobs is the same. In any field, mental health workers aim to provide assistance, guidance, and support to individuals struggling with mental health concerns. 
Mental health worker salary
Average salary for mental health worker is $42,186
Also read Careers for Introverts in Healthcare
Mental Health Worker Job Description, Salary, Duties