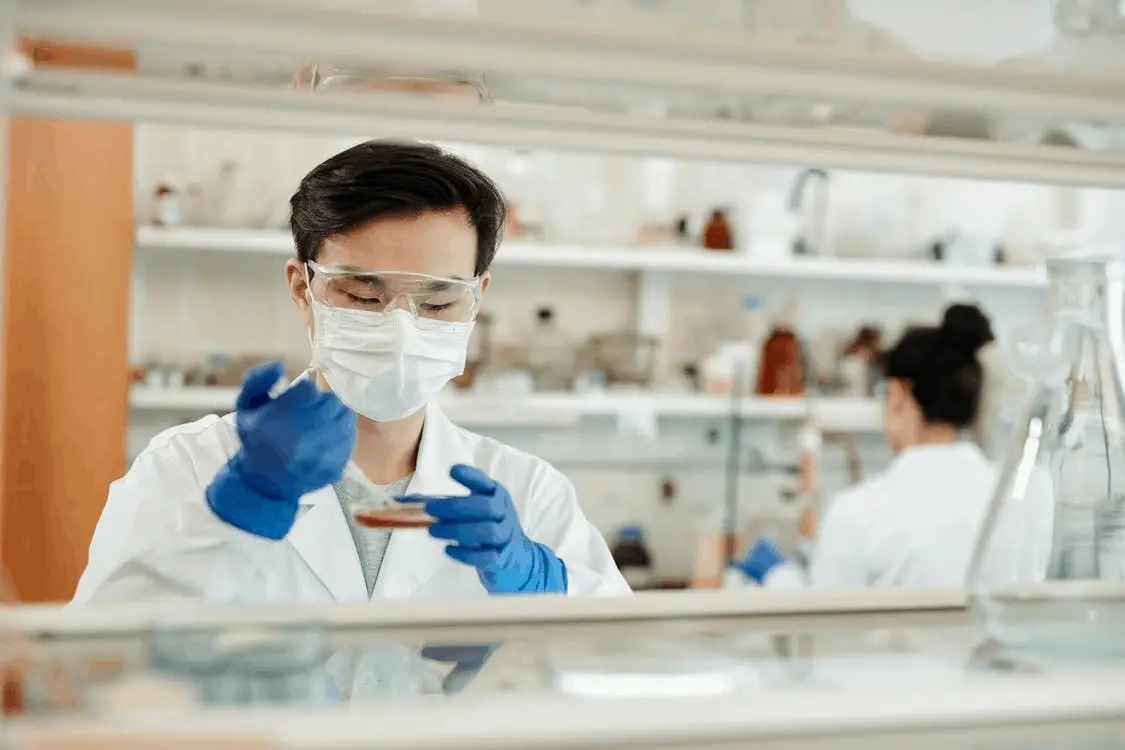 In this article, we will discuss BEST CAREERS FOR INTROVERTS IN HEALTHCARE. Becoming a doctor can be stressful for introverts because it requires a lot of socializing, interacting with new patients every day, working in the hustle of emergencies, and the list goes on and on. But this should not hinder your way to your dream career.  Every career requires socializing, but we will try to find those jobs in healthcare that require minimum mingling. 
Furthermore, we will try to demonstrate that how being an introvert does not limit you. But it is your superpower. After reading this article, you will embrace your introversion.
We will lead off with a general discussion about introverts, some assumptions about them, and Interesting facts.
INTROVERTS
Introverts make up 40 % of the world's population. Various sources have a different definition for the word introvert. I define introverts as "Those individuals who find strength in being alone and limited to themselves. " Introverts find it hard to socialize and engage in conversations mostly because they feel that it will drain a lot of their energy; they want to invest more in thoughts and Ideas. So, rather than mingling, they choose to desolate and reserve themselves. 
ASSUMPTIONS AND SOME INTERESTING FACTS; 
It is assumed that introverts don't have good communication skills, but the reality is that introverts might not talk at every event, but when they feel necessary to. Their communication skills are astonishing.
"They don't talk because they don't have anything to talk about." NO, this is not the case. They just don't like to tittle-tattle. They want to have in-depth conversations about dreams, stars, miracle, goals, and galaxies far away with someone who matches their frequency. THAT IS WHAT IT'S ALL ABOUT!  
"Introverts avoid small talk because we know it is the white bread of conversation. There are no real nutrients in it, just empty calories". 
-Michaela Chung, The irresistible introvert 
"Introverts are underachievers" If by underachiever people mean Leaders, Philosophers, Writers, Poets, Scientists, Physicians, Artists, and Photographers. Then yes, it is a true one.
"Introverts live in their fantasy land." Yes, they have a fantasy land where extroverts don't exist, but they don't live there. They are genuine people and excellent listeners. It might look like they are zoned out, but they're very attentive and meticulous listeners. 
To conclude this, Introverts are not timid and shy; they have some of the best personality traits. They can pave their way through any career.
Careers for Introverts in Healthcare
Introverts are keen observers; they are able to perceive what others cannot see. Considering that we will suggest BEST CAREERS IN HEALTHCARE. So that you can utilize your observation skill in the best possible way. Despite doctors and nurses who are widely recognized for their healthcare services, many other people are working behind labs' wall. The paramedical staff is a very crucial part of a hospital. They work accordingly with doctors from the diagnosis of a disease to its cure. 
We appraised some of the introverts' personality traits and made a rough comparison of skills required in the best healthcare professions to suggest careers for you. 
Listed below are the careers for introverts in healthcare must consider while choosing a career.
You can pursue 
LAB TECHNOLOGY
PERFUSION TECHNOLOGY
ANESTHESIA TECHNOLOGY 
RADIOLOGY TECHNOLOGY 
DVM
HEALTH INFORMATION MANAGER 
BIOMEDICAL ENGINEERING 
MEDICAL RESEARCH SCIENTIST 
We will now discuss these careers in detail and WHY they are the best career opportunities for introverts in healthcare.  With the evolution of the medical field importance of these fields has gradually elevated. In the modern era, these fields and careers are of significant importance, and with time demand can only increase.
MEDICAL LAB TECHNOLOGY; MLT 
Bachelors of Science in medical lab technology train an individual to conduct lapidary tests to diagnose, treat, and prevent the disease. They are also trained to professionally and efficiently operate medical lab equipment to perform diagnostic tests accurately.
It would be an ideal environment for introverts. 
They would not have to interact with patients directly 
They will work with a small group of people, and introverts don't mind that. 
Their good observation skills can help them excel in this field by making an accurate diagnosis of assisting consultants in research. 
Operating medical lab technology equipment requires vigilance and concentration. And most of the introverts are eagle-eyed. 
If you are looking forward to making a career in this field, and have the personality traits stated above, then here are some academic eligibility requirements. 
ELIGIBILITY REQUIREMENTS
Eligibility requirements may vary from country to country and college to college. But most educational institutions require a high school diploma with science subjects (passing marks of minimum 50 percentages). Some countries might require a bachelor's degree.
SUBJECTS / CURRICULUM
It is a four-year program and covers two of the most impressive medical sciences branches, like HEMATOLOGY and HISTOPATHOLOGY. Others being CLINICAL CHEMISTRY, MICRO-BIOLOGY, and BIOCHEMISTRY. 
JOB OUTLOOK 
Overall employment is projected to grow 7 percent from 2019 to 2029, .according to bls.
SALARY 
The annual wage for technologists was $53,129 in 2019, according to bls.
All in all, I think introverts can become an excellent medical lab technician. If they love science and like tinkering with chemicals, then it is an ideal field for introverts. They can achieve uncommon success in this career. 
PERFUSION TECHNOLOGY; Cardiac perfusion 
If you are an introvert and not a homophobic person, then this career might do for you.  Cardiac perfusion is three years undergraduate program. Cardiac perfusionists assist surgeons in cardiac surgery.  They are specially trained to operate, maintain, and record the output of a cardiopulmonary bypass machine. When the natural blood flow is interrupted during surgery, Perfusionists through CBP machines regulate the artificial flow. A heart-lung machine is necessary for numerous surgeries. As intriguing as this field are, we will try to pen down some points on how it may prove to be the best career for introverts in healthcare.
Introverts have good Interpersonal skills. There is a fine line between socializing and communicating. Introverts are bad at socializing, not communicating. Introverted people are better at working in a team than the others. They listen to everyone's opinion, put forth their ideas, and negotiate very well, making them even better at conflict management. These skills can come in handy as a perfusionist because you won't be leading the surgery; in fact, co-ordinately working with cardiac surgeons, physician assistants, surgical technologists, nurses, and another member of health care team.
A perfusionist's job is very complicated; monitoring heart-lung machines, checking if there's any irregularity in the blood flow and heart function due to anesthesia or medications, blood chemistry, and ion balance requires keen observation; we already know who's expert in that! 
There is a low saturation in this field as compared to the others and thus more demand. Introverts like to do something different than others. It is a unique field, and you won't find perfusionists everywhere; it's hard to find one randomly. 
Eligibility Criteria: 
A high school diploma with subjects such as biology, anatomy, and chemistry are basic eligibility requirements for the three-year program of BS.C in cardiac perfusion. 
A typical pathway to becoming perfusionists is as follows;
After receiving g a high school diploma, you need to get a bachelor's degree in science or medical field, Complete a certificate degree, and then obtain certification in clinical cardiac perfusion. You can work as a perfusionist.
SUBJECTS / CURRICULUM
  It includes advanced study of the heart's physiology, pathology, biochemistry.
JOB OUTLOOK 
Overall employment is projected to grow 12 percent from 2019 to 2029.
SALARY 
The average median salary of a cardiac perfusionist is $ 128 K, according to payscale. 
This is the best career for introverts if they love technology and anatomy.
ANESTHESIA TECHNOLOGY
Anesthesia technicians assist anesthesiologists during surgery to administer anesthesia (to control patients' pain during surgery). 
Technologist prepares patients, equipment, and operating room before and after surgery. They are also responsible for sterilizing, cleaning, and organizing the equipment.   
This career is also suitable for introverts. HOW? 
Introverted people are very well-organized. AN anesthesia technician must have this skill to organize equipment and manage everything before and after surgery.
Researchers say that the problem-solving part of the brain is more active in introverts than extroverts. So, if any complication occurs, they might come up with the best solution.
ELIGIBILITY REQUIREMENTS 
After high school studies, you require an associate's degree to become an anesthesia technologist.
SUBJECT / CURRICULUM 
 You will study subjects like Human Anatomy, Microbiology, and pathology.
JOB OUTLOOK
The   has reported that from 2014 to 2024, all technicians can expect to see a growth in demand of 15 percent for their skill
SALARY 
The hourly pay of a technician is $17.89 according to payscale
This career can be your way into health care. You will get to learn so much.
RADIOLOGIC TECHNOLOGY 
They are responsible for conducting x-rays, CT scans, MRI, and other diagnostic tests. Their duties involve positioning patients right and explaining to them the procedure.  
Introverts can become a successful radiologic technologist, and the reasons why we are so sure about are
It does involve some patient interaction. But the empathy they have for others can handle them very nicely. 
Sitting in front of a computer all day generating tests requires a lot of patience for introverts; it's as easy as falling off a log.
This job requires sharp attention, and introverts can focus intensely and block distractions. They can focus on things for a more extended period 
ELIGIBILITY REQUIREMENTS
After an associate's degree, a four-year bachelor's program will make you a radiologic technologist.
SUBJECT / CURRICULUM
Radiographic Anatomy and physiology, Medical Terminology, Radiobiology, Imaging science, Ultrasonography, and Radiologic Pathology are the major ones 
JOB OUTLOOK 
Overall employment of radiologic technologist is projected to grow 7 percent from 2019 to 2029, according to bls
AVERAGE SALARY 
The average hourly salary of a radiology technologist is $24.48
DVM; DOCTOR OF VETERINARY MEDICINE 
They are the doctors of mammals, amphibians, and reptiles. Domestic animals often get sick doctors to ensure that the disease is not viral. All other animals on a farm would also get infected; once they've diagnosed the disease, they treat animals accordingly. Vet doctors also work in a hospital, in-clinic treating companion animals. It is a wide range of fields, and one can pursue many other career paths later on. Introverts can make good vet doctors ;
Introverts are hardcore animal lovers. They show kindness towards them. As veterinarians, you would be dealing with animals; they can't explain their symptoms; they'd be muted living beings in pain. Introverts will feel for such being they've been through it at least once when they can't explain what they feel like. Introverts have the extraordinary power of listening to silent words. They even talk to nature; dealing with and would be much easier for them. 
Introverts will never get exhausted from their job because they see interacting with animals as a source of happiness and utter bliss.
It is the right profession from every perspective.
ELIGIBILITY REQUIREMENT 
Most vet schools require top academic grades. Once you get your DVM degree, you need to pass the license exam to start practicing as a vet.
SUBJECT / CURRICULUM
Veterinary an Anatomy Veterinary Histology, Veterinary Pathology, Microbiology, Poultry production, Biochemistry  are some major subjects 
JOB OUTLOOK 
Job opportunities will skyrocket in the upcoming years. It is projected to grow 16 percent from 2019 to 2029, according to bls.
SALARY 
Vets earn an average yearly salary of $95,460.
Does it matter for you that you are treating an animal or a human being? As long as you are working for a living being and relieving them of their pain, it doesn't matter. It is such a beautiful career. Vets not only help animals, but They help people too. For instance, whenever I take a  pet cat to the vet, I get anxious about what's wrong with it, and after just two to 3 appointments, my cat starts living its everyday life. Pets illness is not only a cause of stress for them but their owners too. And vets relieve them of their stress. Introverts should consider this career as an option.
If patient care is not your primary interest in healthcare, then we've got some intriguing careers for you. These careers don't involve many social interactions and are best for introverts because of their distinctive traits. 
Healthcare Information management 
For the proper working of a hospital, the medical and paramedical staff is crucial. Still, specific other figures play an essential part in the working of a hospital. One of them is a health information manager. A healthcare manager's job is to manage medical records; whether it's a patient's case history or data for research purposes, HIM professionals use coding to transform patients' diagnosis, procedures, medical services provided, and equipment to medical alphanumeric codes.
This can be a perfect career for introverts in healthcare. Here's how 
It doesn't involve too much interaction. You will be independently doing your job.
For a job like this, one must have a significant focus and must be able to do work for long hours in one place. Introverts can do a great job.
ELIGIBILITY REQUIREMENTS 
All you need to have is a bachelor's degree in a related program and get the certification.
SUBJECT / CURRICULUM
 Medical terminology, Coding and classification system, Ethics and legal considerations, Pathophysiology, and pharmacology concepts 
SALARY
 Healthcare managers earn an average salary of $55,115 according to payscale
JOB OUTLOOK 
Employment opportunities in health information management are expected to mount in the upcoming years. Bureau of Labor Statistics predicts that medical and health managers' employment will grow by 18 percent from 2018 to 2028.
BIOMEDICAL ENGINEERING 
Biomedical engineering revolves around designing equipment and devices that work to advance the healthcare department using modern technology. They also work in research labs and universities. 
For introverts who want the social interaction to be as minimum as possible. It seems to be a perfect field 
BME is all about being innovative. The more creative you are, the more benefits you are to this field. I think introverts are very creative and can come up with a different way to do a single task .they think through everything. It can help them if they choose to work in industries.
Albert Einstein world's most recognized physicist, was an introvert. He used to say ; 
"THE MONOTONY AND SOLITUDE OF A QUIET LIFE STIMULATES THE CREATIVE MIND" 
If you choose to do research, then it's even better. You can publish your articles journal and even write your book. Research and development are all about collecting knowledge, cerebration, experimenting, and making something out of it.
ELIGIBILITY REQUIREMENTS;
After a four bachelors degree in biomedical engineering, you need to gain some experience to start as a biomedical engineer.
SUBJECT/CURRICULUM
Bioinstrumentation, Biomaterials, Biomechanics, Cellular, Tissue, and Genetic engineering, Medical Imaging, Orthopedic Bioengineering, Rehabilitation Engineering are critical areas of Biomedical Engineering.
JOB OUTLOOK 
Biomedical engineering is projected to grow 5 percent from 2019 to 202,9 according to bls
SALARY
The average salary for biomedical engineers is around $87931 per year
If you are an innovative introvert with h profound love of science, technology and want to create an impact, then this can be your doorway to success 
MEDICAL RESEARCH SCIENTIST 
As the name suggests, medical research scientists work in the field of research and development. They study different diseases, cure, prevention, and conduct related experiments. They are significantly responsible for the betterment of healthcare with robust treatment.
If you are looking for a health care career, then the idea of learning about different diseases and finding a cure for them might be something you can be very passionate and curious about. 
Here's how your introversion won't be a challenge for you if you choose this field.
You will spend most of your time under your own steam, independently conducting experiments, drawing occlusions, and finally indicating results. You would only need to discuss your findings with fellow scientists.
This career requires critical thinking and analytical skill. Guess who's overthinking abilities are going to pay off! Introverts being the silent thinkers that they are, can accomplish in this career. You can make the best use of your reasoning capabilities 
ELIGIBILITY REQUIREMENTS
You can obtain a degree in biology, medicine, or related fields. A master's or PhD. is the second step, and the third step is to gain experience in the research field. 
SUBJECT / CURRICULUM
Subjects depend on what programs of sciences you choose for a bachelor's and doctorate. 
JOB OUTLOOK 
According to a report by bls,medical scientists' employment is projected to grow 6 percent from 2019 to 2029. Medical scientists will continue to be needed because they contribute to developing treatments and medicines that improve human health. 
SALARY
The average salary of a medical scientist is $80,305, according to payscale.
Being an introvert should not limit your career options in any way. If you are passionate about something, then that's the best one for you. All the fields mentioned above has a great scope.
As an introvert, your strengths are that you are OBSERVANT, GOOD LISTENER, PENSIVE, SELF AWARE, and REFLECTIVE. The careers in above in healthcare demand these skills in a person, and introverts have a knack for them. Apart from the gifts you possess as an introvert, you must be a hard worker to make the best use of these skills and excel in any career. 
Careers for Introverts in Healthcare