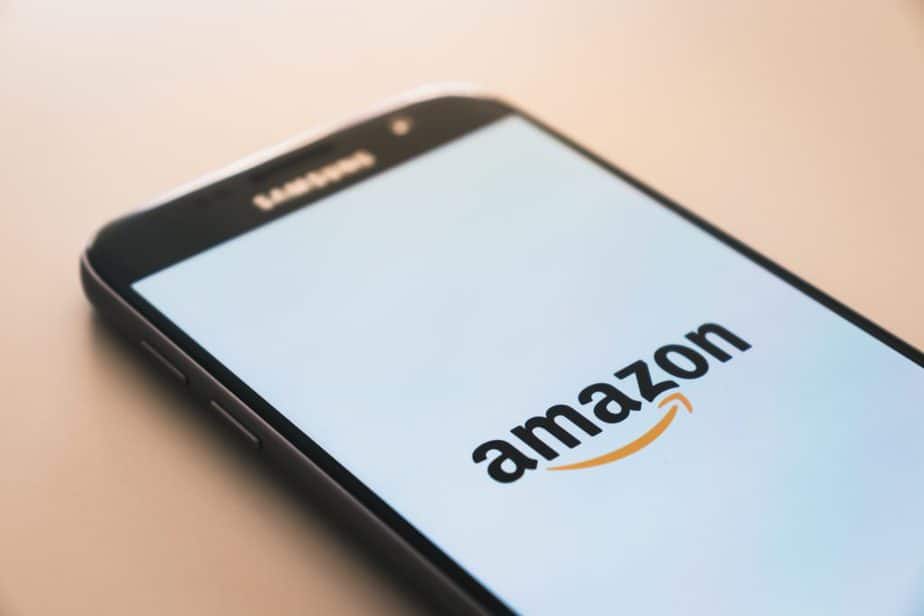 Amazon is a global corporation headquartered in Seattle, Washington that specializes in e-commerce digital streaming, cloud computing, and artificial intelligence. It is considered one of the largest and most powerful economic and cultural forces, as well as a highly valuable brand. It was founded by Jeff Bezos in 1994 and is the largest e-commerce marketplace, as well as a live-streaming platform, an AI assistant, and a cloud computing platform. Amazon provides a variety of downloaded and online streaming content through its Amazon music, Amazon Prime Video, Audible subsidiaries, and twitch platforms. Amazon is one of the world's most valuable businesses and had the largest market valuation worldwide in 2020. It is the second-largest private employer in the United States and working for such a big MNC is indeed the dream job of every person. Here, let's know about Amazon Stower Job.
Amazon receives millions of job applications each year for all types of jobs that making it really difficult to get a job here. The job market for this niche is really crowded so if you want to work at Amazon, you can start by working at a lower level job such as a job in their warehouse facility. A lot of jobs are available in the warehouse such as packaging, delivering, handling, and managing the inventory. You can apply for a job as an Amazon stower who is responsible for scanning the products and placing them on shelves. We will tell you more about Amazon Stower's job description and its responsibilities.
Amazon Stower Job Description
An Amazon stower is in charge of scanning products with a portable scanner and places them in various bar-coded shelf positions so that customers can order them. His job comprises physically evaluating each item or product for damage before placing it in its different shelf placements, as well as ensuring that all products are correct. Basically, an Amazon stower is someone who works for Amazon and is responsible for a number of everyday tasks such as replacing merchandise on shelves, ensuring inventory is properly handled and maintained, and delivering exceptional customer support. Stowers are in charge of properly packing buy items into accessible arrays in order to provide a welcoming and cheerful environment for customers.
He is also in charge of ensuring that different things are in the correct area by scanning them and physically arranging them in their bar-coded locations so that clients can find them easily. Supplying and replenishing shelves with merchandise, maintaining and managing inventory, and providing excellent customer service are all critical responsibilities that Amazon stowers perform. 
They may also be expected to collaborate with the rest of the Amazon store's departments. They must also facilitate inter-departmental communication in order to successfully deliver and optimize customer support and happiness.
A stower may also be tasked with instilling patience, good communication skills, and a team-oriented mindset in new employees as part of the Amazon rules and regulations training. They must also give and nurture good customer service by interacting with a large number of customers, engaging them with a passionate, informative, and polite approach, and ensuring that transactions are rung up effectively and quickly.
Skills Required To Be An Amazon Stower
In order to become an excellent stower and carry out all the responsibilities in an effective and efficient way, the following skills are required:
Individuals interested in working as a stower at Amazon should have abilities and qualities like great math skills, a sharp mind, exceptional customer service skills, strong organizational skills, precision, exceptional communication skills, solid time management skills, excellent teamwork skills, strong organizational skills, etc.
In terms of academic requirements, a stower's work does not always necessitate a college diploma, but in order to increase your chances of becoming an ideal applicant for a stower position, you must at least have a High School Diploma or GED. 
Excellent customer service abilities, because an Amazon stower must meet and acknowledge customers while also aiding them in finding items. A tower must also possess superb problem-solving abilities that allow him to help consumers with a variety of retail-related issues.
Because the stower must deal effectively and efficiently with clients as well as colleagues, excellent communication and presentation skills are required.
Excellent interpersonal skills, since this allows him or her to collaborate with other departments as well as form and maintain strong connections with colleagues.
Because an Amazon stower should be able to carry out basic addition and subtraction, as well as handle data-related challenges in the job, math abilities are required.
He must be exceedingly aware and attentive of all the aspects and must have a highly detail-oriented mentality.
Some prior years of professional job experience in a related position are required.
Duties And Responsibilities Of An Amazon Stower
An Amazon stower is required to perform a number of responsibilities in order to ensure that all the operations in the store are being carried out smoothly and the customers face no problems while buying items. The primary responsibility is to ensure that all the shelves of the stores are properly stacked with products and they also keep a track of all these products through bar codes. Some other responsibilities that an Amazon stower performs are:
Offering a fast-paced cooperative retail environment with courteous customer service
 They have to make sure all the operations in the retail store are carried out smoothly and that the customers feel welcomed here. They have to ensure that the customer has a pleasant shopping experience  
Scanning and manually putting items at their different bar-coded places
They scan and keep a track of all the products by putting bar codes on them. After putting bar codes, they make sure that all the products are in their rightful place by placing them on their respective shelves.
Placing the products in display aisles
Commodities and goods from the backroom are moved to the sales floor to be stocked on shelves, and special sales displays are built on the sales floor.
 Conformity is ensured by identifying objects in storage locations and comparing the information on them to work orders.
New workers are being trained to follow Amazon's business policy, maintain customer service satisfaction, and learn how to use the point-of-sale system. They ensure that all the new employees are trained properly and are competent enough to carry out all the responsibilities of a stower properly. 
Customers who are looking for items and answers to various difficulties are contacted and communicated with the Stowers. They help the customers in locating the products that are required by them and they may also give information regarding the products to the customers.
Keeping the store clean and well maintained
Consistent cleaning methods are carried out by stowers to ensure that display cases, shelves, and aisles are kept clean and well-maintained. They clean up all the mess, organize things properly and make things look more presentable.
Inspecting items and looking for any possible defects or damage
Each item is inspected or examined thoroughly by a stower to verify that it is not damaged. They scrutinize all the products and look for any possible defects and make sure that the quality standards of the products are met. The products that are either defective or have passed their date of expiry, are removed from the shelves.
Salary And Job Benefits Of An Amazon Stower
A person working as a part-time Amazon stower can earn anywhere between $11- 15 depending upon the area in which the person is working. However, a person working as a full-time Amazon stower can earn up to $23000 per annum. Their pay can increase over time as they gain more experience as a stower. Apart from a handsome salary, Amazon also offers numerous benefits to its stowers. Some of the benefits that are offered to Amazon stowers are:
Paid time off
Health insurance
Accidental insurance coverage
Paternity and Maternity leave
How To Apply For An Amazon Stower Job?
If you want to apply for a job as a stower, you can either search it on their website or visit a nearby Amazon warehouse to know about any job opening. Here are the ways in which you can apply for a stower job:
Visiting a warehouse and enquiring about a job opening
You can just walk into any of their warehouses and enquire their manager about any available job for a stower. If there is an available job, you may submit a job application and proceed with the selection and interview process. In case there is no job opening, you can ask the manager to notify you if case any stower vacancy arises in the future.
Applying Online
You can also apply for a stower job online by searching for a job on their website. You can simply go to their website and go to the careers page. There you can search for a stower job vacancy and find all the details regarding the job. Job description, skills required, salary, perks, working, etc and all the other information regarding the job can be found there. Once you find a suitable job, you can apply for it by sending your job application.
Conclusion
Getting a job at Amazon is quite difficult so you may want to apply for a lower-level job initially and work your way to the top. If you are looking for a lower-level job, then you can apply for the job of a stower. This is quite easy yet a very important job because a stower has to perform a lot of responsibilities. A stower is in charge of scanning a product and placing it on the appropriate shelf for client use. A stower's responsibilities include examining the item for flaws and reporting broken things to the supervisor, as well as ensuring that products are properly tagged. Other tasks include running necessary store equipment, maintaining the working area's hygienic standards, and supporting customers with their problems and queries. A stower should be able to multi-task and manage their time well, especially while working in a fast-paced workplace. So, if you want to want to get a job as an Amazon stower, you must meet the eligibility criteria, possess all the necessary skills and perform all your responsibilities.
Frequently Asked Questions
What is an Amazon Stower and what are his responsibilities?
An Amazon stower is a person working for Amazon and is in charge of a variety of responsibilities such as restocking items on shelves, making sure that inventory is managed and kept correctly, and providing excellent customer service. Stowers are in charge of correctly packaging purchased products into easily accessible arrays in order to offer a warm and welcome environment for consumers. Other responsibilities include operating required retail equipment, keeping hygiene standards in the work environment, and assisting customers with their issues and inquiries. A stower must be able to multitask and effectively manage their time.
What is the salary of a stower?
A stower can earn anywhere between $23000- 25000 per annum and their salary can increase over time. A stower is one of the best-paid jobs in the warehouse because of all the important responsibilities they perform. A part-time stower can earn up to $11- 15 per hour.
What are the benefits and perks that a stower working at Amazon receives?
A stower working at Amazon receives numerous benefits in addition to a decent salary. Some additional perks that are offered to the stowers are as follows:
Paid time off
Bonus based on sales
Paternity and Maternity leaves
Health insurance
How can I apply for a stower job at Amazon?
You can apply for a stower job at Amazon by either applying online or visiting their warehouse facility. You can search for any available job openings on their website and apply online. In case there is an Amazon warehouse near your house, you can visit their facility and ask the manager if there is a vacancy for a stower job. After you find a job that you like,  you can send your job application and move forward with the interview process. If you meet all the requirements, you will definitely get a job as an Amazon stower.
Amazon Stower Job- Description, Their Duties, And Salary