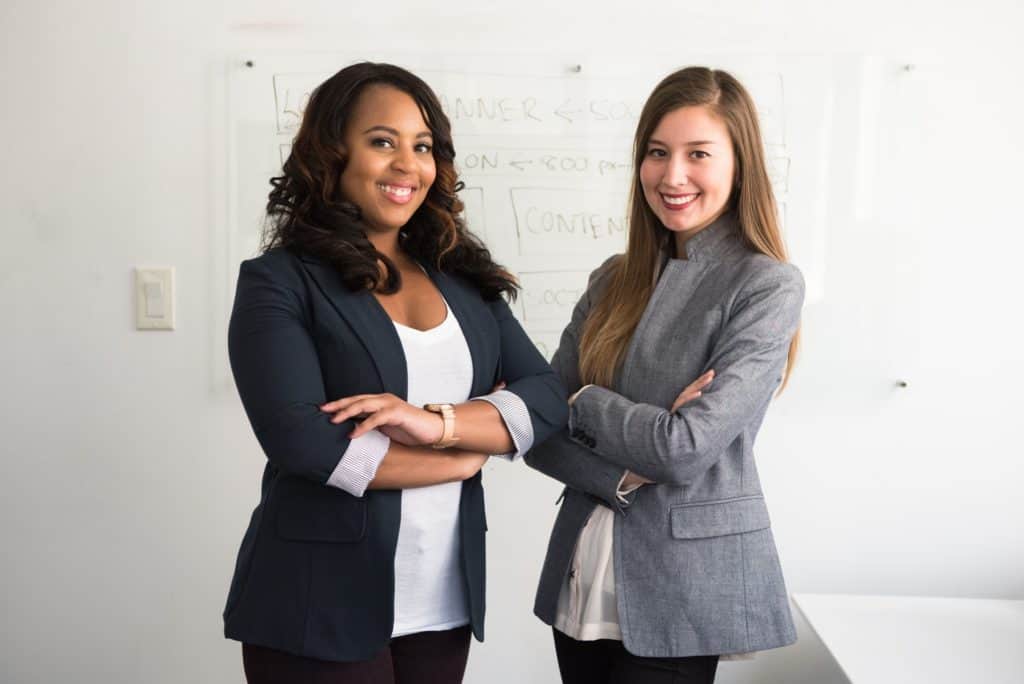 Do you like organizing everything and preparing schedules? Are you effective in managing appointments and scheduling meetings or projects in a busy setup? Are you looking for a career where you can use these skills? Well, you can apply for a Schedule Coordinator Job. 
Schedule Coordinators work in a busy and hectic environment to manage companies' workloads. Different Companies, hospitals, medical facilities, education institutes, and businesses appoint schedule coordinators. They perform various tasks like scheduling meetings, appointments, travel plans, patient's surgeries, projects timelines. All the tasks enhance their knowledge in different industries and sharpen essential skills like communication, attention to detail, and organization skills. 
If you are interested in the role of schedule coordinator and want to know more about it, we have listed all the necessary details in this article. Read further to know about Schedule Coordinator Job Description, Duties, Salary, and How to become one.  
Schedule Coordinator: Job Description
As the name suggests, Schedule Coordinators need to manage schedules. Their jobs involve time and schedule management for different organizations. You can find schedule coordinators in numerous fields including, the aviation industry, medical field, utility field, or market research companies. 
The schedule Coordinator serves as an administrative professional and performs various administrative duties for an organization or company. For example, they schedule appointments, meetings, project timelines, travel arrangements, book venues, and perform other tasks for the organization.
The working of the schedule coordinator varies as per the duties in different fields. The schedule coordinator needs to stay well organized, pay attention to details, and possess strong communication skills for effective management. 
Duties and Responsibilities of Schedule Coordinator 
The Schedule Coordinator helps in preparing and organizing schedules for their company or organization. Their duties vary depending on the type of industry or company. The Schedule Coordinator works in healthcare, business, education, manufacturing, event management, or IT. 
As a schedule coordinator, you can perform different duties. For example, you can either prepare travel plans for the executives, oversee events, organize schedules for patients or supervise product manufacturing. 
Some of the essential Duties and Responsibilities of Schedule Coordinator include: 
Preparing and managing schedules and appointments for companies' employees and patients 
Managing employees and companies data through timesheets 
Answering phone calls and messages for the company 
Reverting the emails on time 
Placing and securing the orders during inventory shortage 
Keeping track of companies inventory and equipment 
Overseeing companies progress and implementing productive solutions 
Keeping track of companies upcoming projects promptly 
Updating calendars, schedules, and agendas for the employees and the companies 
Checking the availability of essential personnel for the planned meetings 
Booking venues for companies events or meetings 
Sending the reminders of scheduled meetings to internal and external participants
Organizing and conforming travel plans including, bookings and travel arrangements 
Reminding stakeholders about project timelines and necessary deadlines 
Managing schedules progress and updating records 
Answering the schedule related queries through emails and phone calls 
Ensuring that the scheduling strategy aligns with the companies policies and procedures 
Working as the point of contact between the scheduling team and other departments 
Supporting scheduling team on necessary projects 
Obtaining essential authorization or certification for patients tests, surgical procedures, and other works
Salary of Schedule Coordinator 
As per zippia.com, the Schedule Coordinator gets an average salary of $35,729 per year in the United States. The newbie with little experience gets around $27,000 a year, while the schedule coordinators with years of experience earn $47,000 per year. 
Although the average salary of Schedule Coordinators doesn't stay the same, it can vary depending on various factors. It depends upon industries, job positions, location, education, experience, and skills. For example, you can get a maximum salary in cities like Massachusetts, New York, and Virginia. 
Here is the list of Top Salary Paying Cities for Schedule Coordinators: 
Top 20 Highest Salary Paying Cities for Schedule Coordinators 
| | | |
| --- | --- | --- |
| Cities  | Average Annual Salary  | Hourly Wages  |
| Washington, DC | $54,152 | $26.03 |
| New York, NY | $46,827 | $22.51 |
| Charlottesville, Virginia  | $43,936 | $21.12 |
| Wallingford, Connecticut  | $43,220 | $20.78 |
| Bellingham, Washington  | $40,357 | $19.40 |
| Chicago, Illinois  | $39,179 | $18.84 |
| Baltimore, Maryland  | $38,914 | $18.71 |
| Warwick, Road Island  | $38,271 | $18.40 |
| Las Vegas, Nevada  | $37,920 | $18.23 |
| Philadelphia, Pennsylvania  | $37,662 | $18.11 |
| Alameda, California  | $36,453 | $17.53 |
| Minneapolis, Minnesota  | $36,161 | $17.39 |
| Portland, Oregon  | $35,801 | $17.21 |
| Sarasota, Florida  | $34,849 | $16.75 |
| Kaneohe, Hawaii  | $34,150 | $16.42  |
| Englewood, Colorado  | $33,585 | $16.15 |
| San Antonio, Texas  | $32,930 | $15.83 |
| Columbus, Ohio  | $32,285 | $15.52 |
| Charlotte, North Carolina  | $31,515 | $15.15 |
| Alpharetta, Georgia  | $30,036 | $14.44 |
How to become a Schedule Coordinator?
Schedule Coordinators Job is in great demand. You can become a schedule coordinator by following these steps: 
Step 1: Acquire Necessary Education 
Education plays a crucial role in any administrative job. If you are interested in the role of Schedule Coordinator, you can begin your career by acquiring fundamental education. An entry-level position requires qualifications like a High School Diploma or GED certificate. 
To advance in your career, you need to get an Associate's or a bachelor's degree in business administration, management, or other industry-related fields. You can look at the job requirements of the company and can choose to pursue your major accordingly. 
Step 2: Obtain Knowledge about Scheduling Softwares 
To work efficiently, you can gain knowledge about the functioning of different scheduling software. The software can vary as per the industry like the hospital, education, business, IT, event management, and manufacturing. 
You can check the software requirements for different companies and update yourself with them. Some of the familiar scheduling software include Synchroteam, Bookstream,  etc. 
Step 3: Gain Work Experience 
Before you start with the job of Schedule Coordinator, you need to gain relevant experience in the field. Most employers ask for 2-3 years of experience in scheduling or administrative work. 
You can gain experience by getting internships with corporates or medical facilities. There, you will handle administrative duties like answering calls or emails, managing equipment, and communicating with coworkers. Other than that, you can apply to entry-level jobs to get familiar with scheduling work. 
Step 4: Get Familiar with Spreadsheets 
Spreadsheets are also a crucial element of Schedule Coordination. Most companies or businesses use Excel to maintain schedules. It will help you to stay organized and effectively handle multiple records. 
You can effortlessly get familiar with programs like Google Sheets and Excel. It provides a learning opportunity and enhances your chance of getting recruited. For example, the Schedule Coordinator of an administrative assistant or executive needs to maintain and update data spreadsheets for the boss. 
Step 5: Acquire Necessary Certifications 
Although there are no specific certifications to become a Schedule Coordinator, you can acquire some certifications to enhance your scheduling skills. Some of the most prominent certifications include: 
Professional Administrative Certification of Excellence (PACE) 
American Society of Administrative Professionals administers PACE certifications. This certification has worldwide recognition and remains valid for two years. During this certification, you will learn about numerous topics. It includes management, digital technology, project management, and people management. You can renew this certification by completing 24 hours of training or education every two years. 
Certified Administrative Professional (CAP) 
International Association of Administrative Professionals administers Certified Administrative Professionals certification. To acquire this certification, you need to spend a certain amount of time in professional work and gain experience.
 There is no particular time limit for completing this certification, and the period relies upon the level of education you acquired. While acquiring this certification, you will learn about records and office management, organizational communications, technology, business writing, and operational functions. 
Medical Administrative Specialist Certification 
 If you want to manage the medical field schedules, you can obtain Medical Administrative Specialist Certification. The Association of Medical Technologists provides this certification. To acquire this certification, you first need a High School Diploma and at least five years of experience in this field. Also, Applicants need to pass the AMT certification examination. 
Step 6: Update your Resume 
Once you gain the necessary education, certifications, and experience, it's time to prepare and update your resume or CV. Make sure to mention relevant verification, experience, and the highest level of education. 
Whenever you include experience, remember to mention the company's name, job duration, and a slight description of your responsibilities. Including all the recent experiences will reflect your personal growth and career progression and increase your chances of getting selected. 
Step 7: Start Applying for Schedule Coordinators Jobs 
After obtaining the necessary education, experience, and certification, you can apply for the schedule coordinators job. Check job postings and companies' websites to know about available opportunities. You can send your resume or CV to the companies, and they will contact you whenever they have job openings. 
What are the Abilities and Skills required for the Schedule Coordinator Job? 
Schedule Coordinator's work doesn't only rely on education or experience, and you need to possess some abilities and skills to fulfill the given tasks effectively. Some of the essential Abilities and Skills for the Schedule Coordinators Job include: 
Skills
The Schedule Coordinator needs to stay organized for a successful career. It will help in making schedules, booking appointments, and completing tasks before deadlines. Organizational skills help schedule coordinators to know what to prioritize and how to coordinate the assigned tasks. 
Also, maintaining a neat and organized workplace helps to find the necessary data or schedules whenever required. If you are new to this field, start by setting goals and creating lists of everyday tasks. 
Computer or Technical Skills 
The Schedule Coordinators need to update themselves with the latest technology or software. Technical skills help in maintaining schedules, data, and booking appointments. To become a schedule coordinator, you need to operate software like MS Excel, Google Sheets, MS Word, Outlook Express, etc. 
Other than that, you need an understanding of scheduling software like BookStream, Synchroteam, etc. 
A Schedule Coordinator needs to communicate with numerous people daily. They need to schedule executives' everyday work, inform people about meetings and answer phone calls or emails. Possessing interpersonal skills helps in interacting and maintaining good relationships with all necessary personnel. 
For example, in a medical facility or hospital, schedule coordination serves as a first point of contact for patients. They need to maintain clear and pleasant communication with patients to lighten their moods and understand their issues. 
Communication skills play a crucial part in the schedule coordinator's job. It will help in communicating with coworkers, patients, and executives daily. Also, this will make it effortless for the schedule coordinator to answer phone calls, emails, and stakeholders. 
Communication Skills keeps the flow of information between different departments and persons and ensure proper maintenance of schedules or data.
Schedule Coordinators need to answer phone calls, emails and deal with patients' issues. They need to possess customer service skills for handling clients' issues. They help with prioritizing duties, maintaining daily schedules, and establishing good business relationships. It will eventually help to sustain old clients and get new clients. 
Schedule Coordinator manages and maintains schedules in numerous industries. They need to keep track of all activities and formulate instant plans whenever any issue arises. For example, If there is a conflict with the clash of events, the schedule coordinator needs to prioritize the duties and find instant solutions. They have to adjust schedules according to the requirements and inform them accordingly. 
Abilities 
Ability to schedule appointments by setting timelines, negotiating follow-ups, rescheduling plans, sending reminders 
Ability to answer phone calls and address clients or patients issues 
Ability to perform administrative duties 
Ability to organize meetings as per venue availability 
Ability to adapt and change quickly as per work environment and technical advancements 
Ability to handle hectic and stressful work environment 
Ability to manage time and multi-task 
Ability to work with a big team and numerous departments with the diverse work culture 
Ability to take the initiative and solve problems
Conclusion 
Schedule Coordinators' job is quite challenging. You need to manage tasks and work effectively to reach deadlines. If you have organizational skills and can handle spreadsheets, you can get a job as a schedule coordinator. You only need to acquire the necessary knowledge, experience and sharpen a few skills. It will help in advancing in your career, and you might get into more senior-level positions. 
Schedule Coordinator Job- Description, Their Duties, And Salary