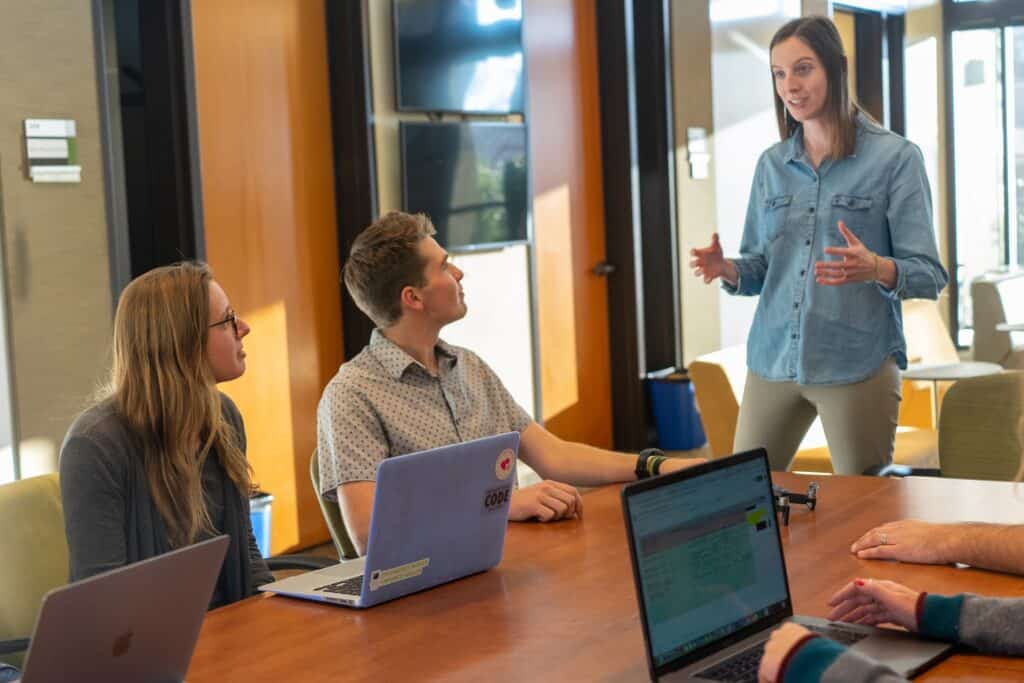 Having completed your degree or having learned trade positions, you to enter the workforce. Job fairs have made the process clearer, but the actual application and selection still give you sleepless nights. Adecco Staffing as an employer and a supplier of talent will be the focus of this article. Faced with decision overload when it comes to job applications, what should essentially be an easy task becomes gut-wrenching and nerve-wracking. Compounded by endless rejection letters, a deflated ego needs all the boosting and assistance it can get. It is at this stage, if not sooner that Adecco Staffing USA should be considered as an employer of choice to land you that much-coveted job with an enviable paycheck. https://www.youtube.com/watch?v=8GVNU9oNogE
Adecco Staffing – The Talent Supplier to Many Sectors
Work is disruptive in nature, but Adecco's pre-planning, innovative and customized solutions give it an advantage found in few companies in the corporate landscape. Addeco prides itself on being a leader of change rather than a reactor to change. The Adecco Group is a temporary and permanent staffing solutions company, offering consulting and outsourcing of talent with the additional benefit of facilitating career changes and providing career development and enhancement. Covering many sectors, Adecco directly influences the lives of 3.5 million people and ultimately their success, each year through its collaboration with over 100 000 organizations in 60 countries around the world. Staffing solutions for many sectors are at their core, including but not limited to administration, technical, industrial legal, financial, government, and the Olympics. Adecco is a global socially responsible company that empowers organizations, people, and economies. 
History 
With over 50 years of experience, Adecco has become the second-largest staffing leader globally,  the third-largest in the US, with a 3.1% market share featuring strongly in the industrial, office, and IT sectors.  Adia SA was founded in 1967 in Lausanne, Switzerland, by Henri Lavanchy, while Ecco was founded in 1964 by Phillippe Foriel-Destezel in Lyon, France. During the 1970s, Adia expanded globally through acquisitions tripling in size. The 1980s saw Ecco become France's leading company as temporary staffing solutions became one of the world's fastest-growing industries. With sales over $1 billion, Adia became Europe's leading industry. In its current form, Adecco came about in 1996 when the then world's leading staffing companies, Adia and Ecco, joined forces placing over 250 000 people per day. Adia's main business focus was hospitality, catering, and events staffing. Adecco USA, Inc was founded in 1997, serving clients throughout the United States in mainly industrial sectors.
In the 2000s, the acquisition of Olsten Staffing in New York made Adecco America's largest human resources recruitment company. At this stage, revenue exceeded €11.6 billion. Adecco operates under Adecco, Talent Solutions and Modis. AdeccoUSA, Inc was founded in 1997. In 2010, the MPS Group was acquired, making Addeco a leader in professional staffing solutions. 2015 saw The Adecco Group expand further into Canada by acquiring and amalgamation of Knightsbridge Human Capital Solutions and Lee Hecht Harrison. The acquisition of Vettery in 2017 enabled The Adecco group to place job-seekers with suitable companies by using machine learning and real-time data. General Assembly (GA), a global leader in the training and upskilling of high-demand jobs, was acquired in 2018. Other brands forming part of the Adecco Group are Europe Engineering, Modis, Spring Professional, Badenoch & Clark, Pontoon, and YOSS. AdeccoUSA, Inc has Accounting Principals, Adecco, Adia, Ajilon, Entegee, General Assembly, LHH, Paladin, Parker + Lynch, Roevin, Special Counsel, TAD PGS, and Vettery as part of its portfolio. Modus provides staffing solutions to the IT, engineering, and life sciences industries.
On 03/03/21, Adecco announced that Adecco would be moving its North American Headquarters to Atlanta from Jacksonville, Florida, to harness the talent, diversity, technology, and innovation that the hub provided and be positioned to meet the new remote staffing demands posed by the pandemic. Its business services center would remain in Jacksonville. Given its impressive history, Adecco remains focused on the futures of The Groups and its associates.
Competitors 
Adecco ranked 484 on the Fortune Global 500 Company rating list,  is the second-largest HR company in the world. Competitors are: 
Kelly Services. Inc 
MS Companies.
Randstad Holding n.v.
Hays.
Hudson Global.
Andela.
Brunel.
Manpower Group
Ackermans & van Haaren 
Robert Half International Inc; 
Administaff
Sidergie;
Employee Solutions, Inc.
Spherion
Staff Leasing;
TAC Worldwide; 
Vedior; 
Onet
Volt Information Sciences Inc.; 
Westaf
Adecco as An Employer 
With over 35,000 employees in 60 countries in over 5,200 branches, Adecco is a talent supplier and an employer. Adecco is a people-centric company whose passion and expertise are to help others. An Adecco expert loves 100% what they do, is celebratory of their successes, and undeterred by their setbacks which are viewed as a learning curve. Team spirit and responsibility are core values at Adecco. It fosters a culture of entrepreneurship. Inclusivity and creativity are encouraged. New ideas, different perspectives, and the experiences of Adecco's workforce place it at the forefront of solving complex problems. Adecco has enjoyed being one of the best-ranked workplaces worldwide year after year. 
According to Glassdoor, 55% of respondents applied online, with 12% being referred by an employee and 10% being actively recruited. 65% had a positive experience, 21% a negative one, and 15% were neutral towards their overall interview process. The interview process was given a 2.5-star difficulty rating.
Applying on the online platform was rated a 4.5 out of 5 stars for mostly highly qualified recruits though it was not conclusive given the limited reviews. After an initial text screening, a telephonic interview scheduling link is forwarded. The interview lasts for 20 minutes, is said to be stress-free and easy, and, if successful, leads to further assessments being scheduled. Be aware that interviews may not run on schedule. When applying for gig work, be prepared to have a background check performed by Checkr.
Working for Adecco 
Once hired, Adecco is known for requesting urine samples to perform drug tests. An average workday for a full-time employee is 8 -10 hours, Monday to Friday. On Saturdays, during peak periods, shifts can last for up to 8 hours. Having a criminal record does not exclude one from being hired by Adecco – the client's hiring terms dictate whether this is possible or not.
The best part about working at Adecco has been said to be getting paid to 5 days of paid time off once approved.
Jacksonville, Florida
Mountain View, California
San Diego, California
Melville, New York
Dayton, Ohio
Toledo, Ohio
San Antonio, Texas
Pittsburgh, Pennsylvania
Mason, Ohio
Cincinnati, Ohio
Adecco is an equal opportunity employer and does not discriminate on gender, age, ethnicity, disability, beliefs, etc. It holds that differences are encouraged and celebrated to allow it to be an innovative company.
Adecco Principles
Personal and Professional Growth and success 
Autonomy to provide innovative solutions that are transformative and long-reaching.
To create environments that are diverse and inclusive, which empowers and enables excelling beyond expectations.
A culture of being respectful and being respected is encouraged and fostered.
Innovative future thinkers and leaders.
Benefits 
According to SimplyHired, Adecco scored an average 3.7 rating out of 10230 reviews on Indeed. Work-life balance was rated at 3.6, pay and benefits at 3.2, job security and advancement at 3.4, management came in at 3.4, and culture scored at 3.6. Adecco employees enjoy a 64% salary satisfaction rate out of 9619 reviews. Pay rates for the day, night, and overtime are industry-related and competitive. Listed benefits include health care, dental, vision, life insurance, 401k, paid time off, stock options, and employee discounts.
Glassdoor gives Adecco a 3.7 overall rating. Culture and value come in at 3.8, with diversity and inclusion at 4.1. Work-life balance is rated at 3.6, senior management at 3.4, compensation and benefits at 3.3, and career opportunities at 3.6  *7% of staff approve of the CEO, 74% would recommend Adecco to a friend while 57% share a positive business outlook. 
Payscale gives Adecco a rating of 3.3 stars for salary. The average salary is $56 k /year, with an average bonus received of 5K / year. Recruiters earned an average of $43,927 per annum.
Jobs at or Through Addeco
Popular Jobs Listed at Adecco and Their Rates:
Assemble $13.67$7.25-$20.60/hr
Forklift Operator $15.38$7.65-$23.10/hr
Warehouse Associate $14.07$7.25-$21.10/hr
Packer $14.36$7.25-$21.55/hr
Material Handler $14.48
Corporate Recruiter $47k-$80k (Estimated*)
Adecco believes that skills can be acquired over time and therefore places a strong emphasis on finding a suitable candidate based on attitude, mindset, creativity, and ambition. The inherent potential is the driver of future success, and with the resources and support available to you as an Adecco employee, you have assured a high level of success.
Adecco Programs
Adecco's, CEO for One Month, the program develops the next generation of leaders with the necessary skills and qualities to lead in an ever-changing economic climate, more so about expectations in a post-Covid environment, by providing workplace learning. A key focus area of the program is to provide work-readiness, especially to underserved communities. Initiated in Norway in 2011 and globally in 2014, the rigorous eight-month-long selection process, beginning in February, at last count of over 200 000 candidates from 34 countries, culminates in 34 young leaders shadowing the Adecco CEO of their country. Ten finalists then go through a boot camp that assesses abilities and leadership talent. Selection of the Global CEO for One Month places the winner in a position to spend one month with the Addecco's Groups' CEO, Alain Dehaze running a global HR talent company and providing solutions and frameworks for the coming future corporate environment.
Website: http://www.ceofor1month.com/
Facebook: Facebook Adecco CEO for one month
Twitter: https://twitter.com/CEOfor1Month
Instagram: https://www.instagram.com/ceofor1month/
Adecco research has shown that modern-day leaders need emotional intelligence, and the soft skills of trust, empathy, wellbeing and culture-building.
Employees are incentivized to be physically active through its Win4Youth program which raises funds for youth around the world. 
Adecco Associates can upskill, learn new skills or advance their career at the Adecco Academy powered by Penn Foster at no additional cost to unleash their true potential. A combination of teaching methods enables the employee to make sound process-based judgments and decisions in a corporate environment that aligns with expectations.  Thousands of people at every level of our business benefit from Adecco Academy's wide range of training and development schemes designed to empower them to be the very best they can be.
A two-day reinforcing skills course offered by Adecco is ideal for sales and recruiting staff.
Adecco International Mentoring Program (AIM)
AIM is a knowledge and expertise sharing program whereby Adecco's current leadership mentors future talent to take the reigns shortly. The International Future Leaders program
Adecco partnered with the IOC at the Lillehammer Youth Olympics in 2016 to prepare athletes for life beyond the field and track by facilitating a program that fostered skills that allowed for success away from sports and was oriented towards their professional careers and become champions and inspiration for life. In 2009, Adecco was the sponsor of Kim Clijsters' return to tennis 2009. To apply to this program, visit www.adecco.com or contact [email protected]
Top10 Military Spouse Friendly® Employer
The Adecco Group was nominated as the sixth-best employer of veterans and military spouses for 2021. The Adecco Group's Military Alliance Program is an initiative that supports military families by providing resources relevant to employment and career development. Adecco employed over 6.000 veterans and their spouses in 2019.
If this article has made you realize the potential that awaits you at Adecco Staffing then head over to Careers at The Adecco Group.
Also read Select Staffing Career – A Complete Guide
About Adecco Staffing USA – History, Benefits, and More