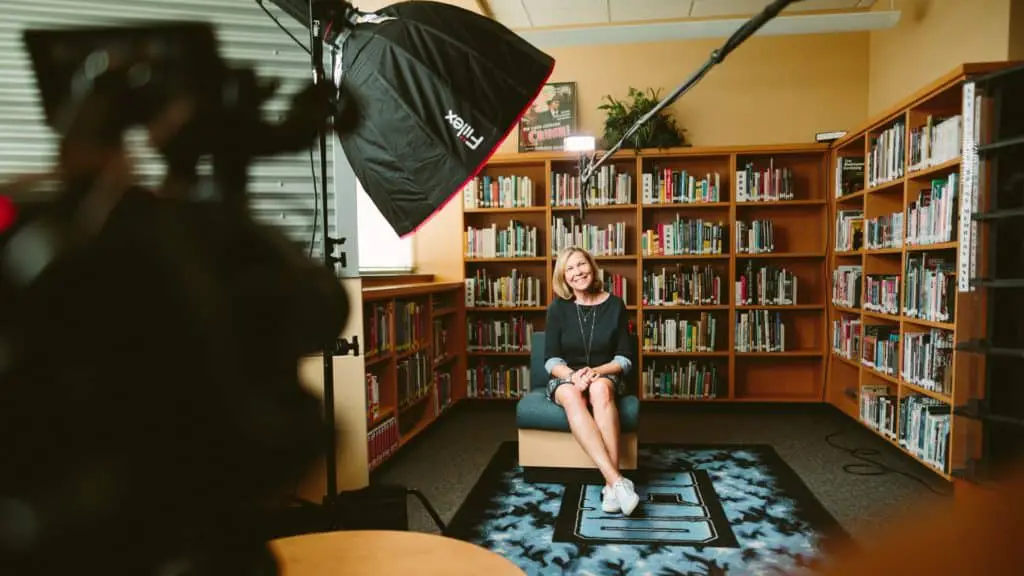 Introduction: 
"Your dress says a lot about you" is a famous saying.  Another beautiful quotation to supplement the above statement is "The first impression is the best impression." One needs to dress smartly because it conveys a sense of confidence in thinking smart and acting smart.  One could make out what kind of person you are just by the way you dress. It is true to say that dress defines the personality and character of a person. The way we dress expresses an outstanding aspect of one's personality and character at large.  
Its dress code knows every profession; his clerical dress knows a priest, khaki knows police, a pilot has his own dress, etc. Though there isn't a common dress code for a teacher, it is expected that a teacher dresses properly, befitting their teaching profession. And also to maintain their professional conduct.  We know that, in any form of an interview, clothing plays an essential part. For a teacher interview, the dress ought to be professional and appropriate.  A teacher who guides and leads the students should inculcate good dressing sense.  We are known and followed by what we say or teach by mouth and how we behave, which includes our dress code. It is, therefore, of utmost importance that, as the first step of becoming a teacher, one must think of dressing properly and modestly.  
Some important points to be noted while preparing for a teacher interview. Such are listed as under:
Dress Code
There are certain things necessary to remember while preparing for a teacher interview.  As already mentioned above, one of such importance is the dressing sense.  Before going into an interview, make sure that the dress fits you properly. Not to lose, nor too tight. In addition, the clothes should be properly ironed beforehand. 
A person coming for an interview to get a job as a teacher in a school or college is expected to be of respectable dignity. A round collarless shirt or a casual or tracksuit is not expected to be worn for an interview. It will make the interview look like child play.  Seen-through dresses and other tight-fitting suits would not be advisable for those going for an interview. 
For women, a skirt below the knee with a blouse covered by a simple and thin coat. Or it could go along with long pants as well. Women's heels shouldn't be more than 3 inches.  The color of the dress shouldn't be too colorful.  Another great reminder, try to keep your make-up as light as possible.  It should make you look fresh and healthy. Heavy make-up is not recommended at all. It does not suit the profession of a teacher.  The dress should make you look diligent and passionate about the job. 
For men, a well-suited coat and pants look appropriate for an interview. However, one should not dress too luxurious in a teacher interview.  Instead, a professional and bold dress will make an easy way for you to get your dream job. Be selective in your dress before an interview. It has a big impact on the mind of the interviewer. Remember that your clothes should not make you feel inferior either. On the contrary, it is good to dress up to level up your self-esteem. Another important thing for men is that their dress should be ironed properly. 
Hairstyle
Hair on the head is a crown that is never taken off.  Hair should be properly combed and should not look haggard.  However perfect the dress maybe, a shabby haircut/style is likely to prove offensive to the interviewer.  Moreover, neatly groomed hair will show a pleasing personality. Don't make your hair too dry or too oily.  Wash your hair before setting up for an interview. Hair reveals so much about the person. One needs to comb their hair neatly and should not look unkempt. It is the area of the person where an interviewers' eye will always land. Make sure to maintain a proper hairstyle. 
Colour of Dress
While choosing the color of a dress, remember that it should not be too bright or too dark.  A colorful dress will make you look like someone with a weird personality. And too much dark color would rather signify a displeasing mood and could eventually turn the interviewer off.   It is proper to focus on the medium color dress, which will make you look bold and professional. Saying that one should also focus on the tone of each dress color. Pick your clothing that will make a good combination. The pants should go well with the shirt, and so too the shoes.  It should produce a good color tone overall.  
Shoes Over Sandals
Wearing sandals in the interview could put you in an awkward position and make you look ill-mannered and unprofessional.   Women should consider wearing medium-high heels, not more than 3 inches. While for men, a well-polished black or brown pair of shoes will give an excellent outlook.   One should avoid wearing colorful shoes.   Likewise, while preparing for a teacher interview, one external appearance should be given careful and meticulous consideration from head to toe.  
Modest Behavior
Truly dress and external appearance are important, but proper behavior is more important in an interview.  So, in a teacher interview, behavioral appearance is a requirement.  The way how you present yourself is a definition of you.  Make yourself easily approachable—no ego at all cost.  You should show your passion for teaching.   A modest smile can be of the topmost importance in the overall appearance of who goes for an interview. However, it should not be overdone, which could otherwise be understood as light-heartedness and unprofessional.  Just be pleasant and honest with your smile. Wear it well. 
Personality
The way of conducting ourselves with a pleasing personality is also an important aspect in a teacher interview.  As one of the most famous sayings goes, "Everything may fade, but it is the character and personality that makes people stay" Likewise, your personality and way of behaving is a vitally important thing to keep in mind.  Your personality would do a lot in getting through the interview.  It is required to wear a natural smile. Be polite and humble.  It is necessary to remember that it is your personality that will deal with the students.  So, the interviewers may demand a cool personality.  Understanding that, maintain yourself with the best form of good personality.  
Being Comfortable
Be at ease and relax your mind before going into an interview. Your mental and physical preparation should be equally important. Refrain yourself from negative thinking.  Instead, focus on creating yourself to the best of your ability.  Do not be nervous. Maintain your own comfortable space. A few moments spent in a quiet meditation may help to calm you down and keep you composed.  
Conclusion
We know that each individual has the choice to put on whichever dress they like.  However, there are dresses which would certainly not fit the kind of job one is looking for. All dresses are good but if only they are worn at the right place and at the right time. Thus, going for an interview to get into a school as a teacher definitely requires a dress that would befit the job as a teacher. One may say that dress doesn't depict who the person is, but it does depict somehow. Therefore putting on an appropriate dress with a mind of already being a teacher would certainly help them in the interview. Along with the physical dress, the personality of the interviewee is equally important too. Being modest, honest, and cheerful could add to the beauty already worn in the dress.
The dress can put off or impress the minds of the interviewers. Therefore, having said all these, it is paramount to note that proper dress is required for a teacher interview. If you walk into your interview feeling like you are completely put together and prepared from head to toe, you'll likely have the confidence and zeal to overcome the challenges that lie in front of you. Make sure that your appearance communicates your interest, your determination, and the genuineness of your personality.  
What to wear in a teacher interview?