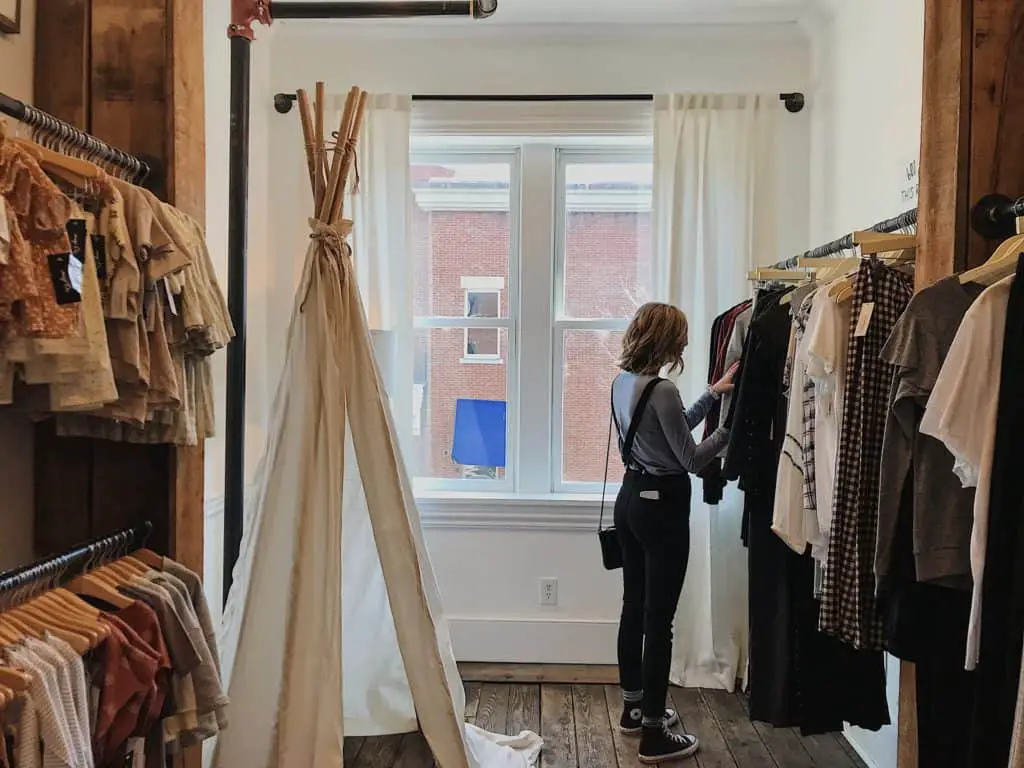 The motto of kohl's itself speaks its services, "At kohl's, our purpose is to inspire and empower families to lead fulfilled lives." operated by kohl's corporation, it is an American department store. So, do you sometimes wonder what if you get a chance to work at kohl's and you cannot think which outfit to pick for its interview? Do not worry. Here we have created a complete guide of styling to help you out. 
Grooming oneself for a formal interview is one of the foremost aspects to win a chance for the applied position. The applicant must keep in mind that a cultivated styling, a polished look, and an active posture leave a good impression on the employer. one of the biggest retail departments of the kohl store is clothing; therefore, the applicant needs to pick a corporate influenced wardrobe. Dive into your wardrobe and pick your clothes ranging from neutral nudes to pastel shades. Keep in mind that it will be a formal interview so try not to wear casual pants or t-shirts. Instead, try wearing trousers, collar shirts, chinos, blazers, pencil skirts, or complete business suits. 
Styling for Women
When it comes to styling, women have a variety of clothes to choose from. First of all, look for basic black and white, as this combination has always been considered premium and classic. Next, wear a black skirt with a formal white-collar shirt and match this with a classic black blazer and button it from its center. If not this, then go for some nude shades. A nude brown formal top with black trousers gives a simple yet professional look. Finally, a pastel business suit is in trend these days. Keep in mind while picking pastel clothing, avoid the color scheme of green and pink shades, go for something in blue, grey, brown, or lilac. Avoid wearing light-colored lowers and wear a camisole for complete coverage. Do not wear a complete dark outfit. Wear a combination of light and dark for a presentable look. 
What kind of makeup should be done?
 It is important to have a glowing and active look. A dull face with dark circles can be considered as a sign of a lazy personality. Therefore nude makeup should be done, do not wear high coverage makeup. Instead, wear a sheer to medium-coverage makeup look. Moisturize your face well, cover your dark circles and blemishes with a concealer, and then set it with a compact or a setting powder. After that, apply a small amount of a light shade tint on your cheeks and lips and for a subtle glow, run a highlighting stick wherever it is required, and voila! You are done with your makeup. 
Things to Remember
Avoid wearing dark nail paints, apply nude nail paint or get a French manicure done. 
Keep your makeup light. 
Do not wear light bottoms.
Styling Guide for Men 
A business suit is the first choice for men. A business suit made from the same cloth and non-contrasting shades is a great clothing option for men for kohl's interview. A three-piece suit with a waistcoat underneath a jacket is a look opted for by men these days. The timeless classics in men's wardrobes are collared shirts. Make sure when all buttoned up, the shirt looks good and leaves a perfectly structured area for the tie. 
The color wheel to be followed in men's styling is blue, black, grey, white, along with the undertones of green and brown. 
Styling Notes for Men
Avoid tight lowers.
Do not mix match contrasting shades.
Wear a tie.
Avoid casual jackets.
Note that dressing well is a form of good manners. Hence style is a way to say who you are without having to speak.
Which hairstyles should be done?
One should never underestimate the power of a good hairstyle. It is important to have a subtle hairstyle while going for the interview. It is advised that women should wash their hair a day before the interview so that their hair settles and gets styled frizz-free on the interview day. It is suggested to tie up your hair and not leave them open. Tie your hair in a simple or a French bun. A sleek pony will also give you a professional look. Make sure you do not have messy hair, and they are conditioned and tied well.
On the other hand, men need to trim their hair short to medium-length for men. Also, it is suggested to trim the beard short for a professional and polished look. Avoid fancily spiked or semi-bald hairstyles. Set your down with a small amount of some hair gel. Make sure your hair does not give a rough look.
Your Guide for Bags and Accessories 
It is important to match your bag with your outfit. Keep it classic and simple. Do not bring flashy-colored bags, and there is a big no for gym bags while going for the interview.
Bags you are advised to carry for a kohl's interview are:
Tote Bags
Satchel Bags 
Refined laptop bags or messenger bags made in sturdy material.
 Doctor Bags
Limit the Accessories 
It is suggested to wear just a simple leather or metallic band watch. Do not over-accessorize. Wear simple ear studs or a sleek chain without fancy pendants. 
Things to Keep in Mind While Styling Yourself for the Interview
Do not wear printed clothes. Wear clothes made of linen and cotton. Avoid wearing silk shirts. Your dress should represent your personality, so choose the color of your outfit wisely. For footwear, opt for flats and avoid heels and sports shoes. Instead, wear flat shoes, bellies, or moccasins.  Avoid wearing footwear that makes a knocking sound while walking.
Checklist for styling:
Trim your hair.
Carry a handkerchief.
Accessorize minimum.
Trim your nails.
Select nude to pastel shades for your entire styling.
Maintain a good hygiene.
Wear a mild perfume and maintain a good oral breath.
Polish your footwear.
Carry wipes in your bag to polish your footwear timely.
The way you style and the outfit you wear should give a positive statement about your personality. As you enter for the interview, the employer notices your attitude and style. Since Kohl's has earned a huge name in the fashion industry, employers look for applicants who have a true understanding of fashion and styling as it impacts them their marketing and works environment. Therefore, it is advised to shop for your outfits a week before the interview to have enough time to think of a comfortable yet professional style for yourself.
What to wear to a kohl's interview?