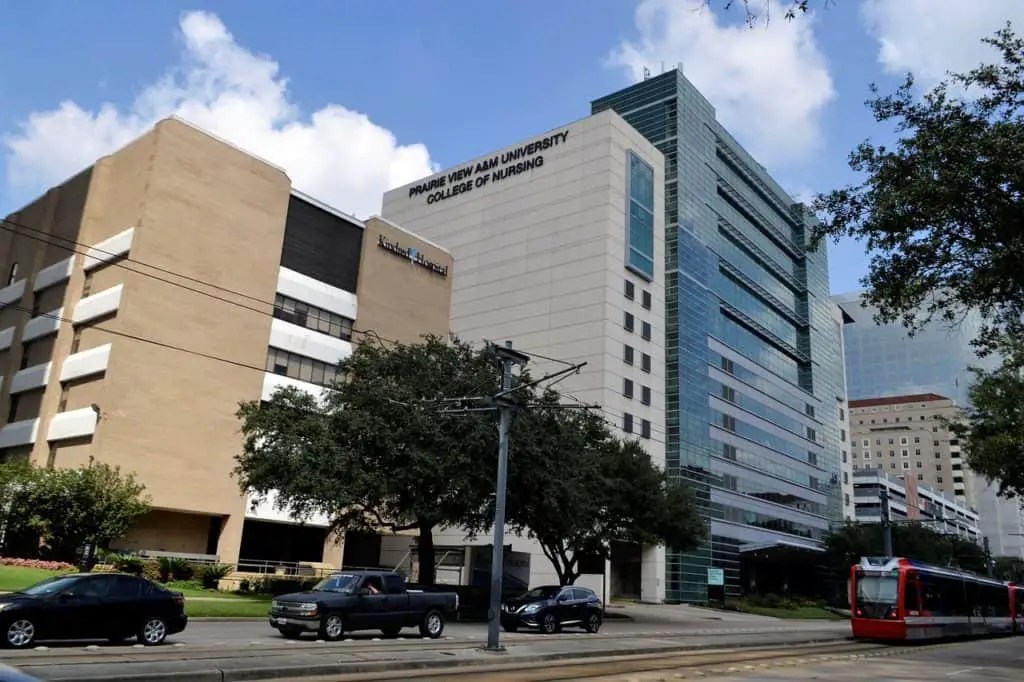 After the hectic first stage of the admission process where your academic screening took place, where you stand for the next battle, the medical school interview, it must be a sigh of relief to receive an invitation for the interview. But it is not over yet. To showcase your potential to the fullest, you need to be equipped with all the essentials to ace your interview. This article will prepare you to make everything a lot less stressful for you. Here, we provide you with a list of all the requisites for a medical school interview:
Portfolio Folder and Stationery 
Buy a professionally befitting portfolio folder such as a black leather one. It can also contain your previous school logo adding to your deftness. This will help you stay organized and carry your resume, notepad, pens, business cards, etc. You can get one online or buy it from a local stationery or college bookstore. Make sure to remove any unrelated notes from other interviews. Remember to keep extra pens, preferably only blue or black ones. Small pointers such as being efficient can help you positively impact your personality in front of the interview panel. Your professionalism matters in the whole interview process. 
Resume
The resume is a very significant part of the interview and has to be ideal. It should be updated and true to the best of your knowledge. Make sure to have two copies of the resume if the interview panel wants to keep one as a reference. One important point to remember is that it has to be an academic CV. It must showcase your scholastic expertise. It has to help you to get placed in an academic institution. Other important pointers for the resume include:
Your contact details such as telephone number, house address, e-mail address (make sure that the e-mail doesn't contain infantile names), etc.
The education section of your resume. It should have your school's name, location, awards, achievements, all the relevant coursework, GPA, and other honors.
Utilize the experience section of your resume to provide details of any past internship, volunteer work, exposure to clinical or research work.
The skills section of your resume can help you bring those skills into the limelight that are relevant to the medical field. It will explain why you are the perfect candidate.
You can apprise of any extra-curricular activities you were involved in. It is a good way to tell them you are a value-engaged person.
Describe additional certificates or courses (if any).
Questions for the Interviewer
Keep good questions in mind for the interviewer. Prepare some questions related to the medical school as well. This action will convey your interest in the particular school. Also, it will make the interview more interactive rather than being just a viva. You can try to get some insights into the school during the interview. It will also help you have a good feel for the particular institution. But remember to ask everything formally. Here's a list of some significant questions you can plan to ask:
What makes this medical school distinctive?
How much clinical exposure do the students receive in the first year?
Are students given opportunities to conduct and publish research on their own?
How do you balance treating patients and teaching students?
What are the traits you look for in a medical student?
What are the parameters for academic evaluations here?
What are the qualities you have observed in successful students?
Works You Published
If you have any abstracts, articles, or books, you published, keep two copies if the interviewer asks for one. You should be well prepared by knowing when to take up this topic. It can be put up when the interviewer asks you to tell something about yourself or if he asks about the extra-curricular activities you did. You can also tell it as a part of your hobby, whatever you consider apt for yourself. It will be better if they are relevant to the medical field or somehow indicate your inclination towards medical-related stuff. It is a great idea to speak about your leadership skills while describing a past group research project. You can even potentially use these to direct the interview towards your strong aspects of academics. Remember, relevance is the key.
The Directions to the Interview Venue
Keep the directions for the interview site with you. Being punctual is one of the most important aspects of professionalism. It is advisable to reach the venue at least fifteen minutes before the scheduled time. Many times the site is not the admissions office. It can be the medical school dormitory or library. To avoid the last-minute hassles, make sure you know which means of transportation are available to you and what you will choose. 
Thank You Cards and Stamps
You can drop them in the mailbox once the interview gets over and things are fresh. It is a nice gesture of gratitude towards the interviewers and the school. It can be addressed individually or to the entire interview committee. You may write your thoughts and anecdotes on a notepad beforehand. If you forget to leave the thank you cards, you can e-mail the interviewers a thank you note later.
What to wear to a medical school interview?
For Men
Men have limited outfit options as compared to women. Dark-colored suits that should be well-fitting are good to go. As it is usually observed that male students mostly go for black colored suits, you can go for a navy blue, gray, or dark grey color. These colors can make you stand out from the crowd. The shirt you will wear underneath is preferably white. But you can choose a color which goes well with the blazer. You can contrast the tie color with the shirt. The belt you will wear must match your shoes. The most preferred colors are brown and black. Avoid any gaudy or blingy additions to your outfit.
For Women
Women can go for a business suit or a button-up shirt with a skirt or pants. For women, too, the suit should be a dark-colored one. The color can be classic black, gray, or navy blue. The belt is optional for women. If you choose to go for a shirt, make sure it is simple. Shirts with loud patterns and colors are not advisable. You can opt for a blouse as well. For skirts, choose a moderate length and avoid short skirts. They should not be too tight. Go for small heel or flat shoes and avoid any open-toe shoes as they look unprofessional. The bag you carry must be of moderate size so that it can hold your portfolio folder and resume copies. The makeup should be light and simple. Avoid any dangling jewelry. Small pair of studs will do the needful. You can wear your hair in a half-up, bun, or pony. Make sure to keep your hair out of your face.
How to introduce yourself in a medical school interview?
One of the most significant facets of an interview is self-reflection. Therefore, every medical school interview's first and foremost question is 'tell me something about yourself.  You should have a tailor-made answer to it as it directs your path of the interview. The interviewer expects your answer to not just has medicine as its background. It should demystify your thoughts and values as a person and who you are. Do not recite what is written in your CV. Instead, it should contain some noteworthy achievements you have made so far. Below is a list of what you can include in your answer:
Your birthplace, previous school name, values you gained from your upbringing. Remember to keep it short. Add only the important points.
Include your focus areas in studies and extra-curricular activities. Point out the major reasons for your scientific inclination. 
Highlight any specific pursuits in high school or college.
Include your hobbies and interests.
Describe any relevant work experience in short.
Elucidate your life goals and present-day self.
Do not bluff about anything, as the interviewers can cross-question you. Try not to beat around the bush as it may be irritating to the panel. Avoid being monotonous while answering the question. Prepare this answer before coming to the interview as it is sure to be asked of you. A confident start will decrease your anxiousness. 
This article will prove to be of great help in putting together all the required information for your personal interview. At last, the most important thing you can bring to the interview is your smile. A confident person who greets with a smile and maintains good eye contact can positively impact the interview committee. 
What to bring to a medical school interview?