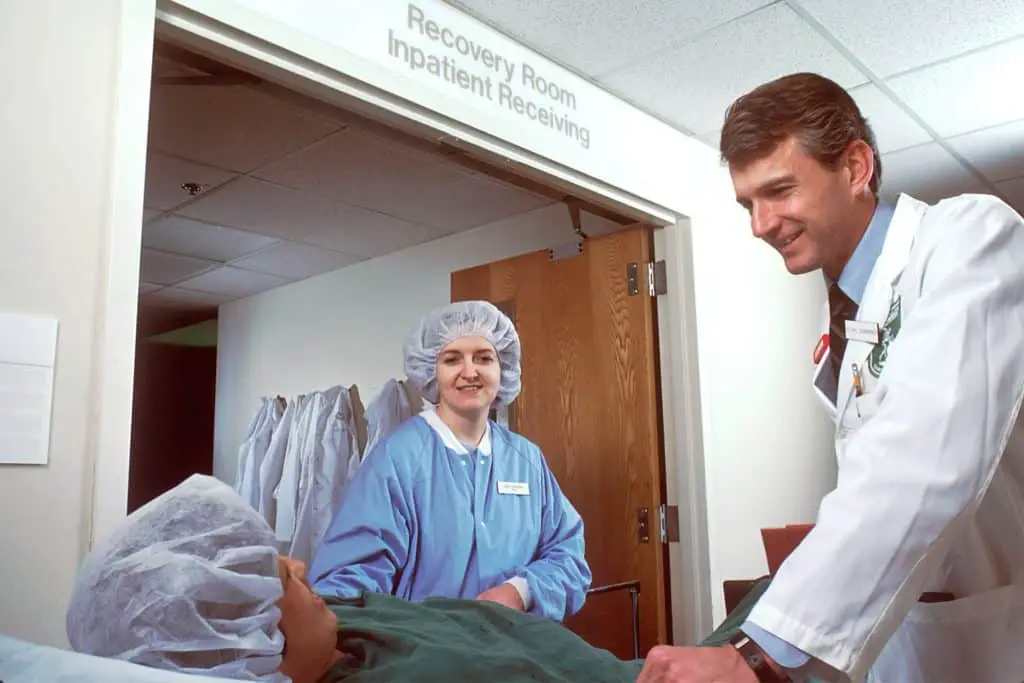 Physician Assistant is another career path that you can take if you want to provide health care to people. In this article, you are going to learn how to ace your Physician Assistant School interview. Passing your interview is a step towards being admitted to a Physician Assistant School. Always remember your genuine reason for applying to the Physician Assistant program. The interviews done for Prospective Physician Assistants are based not only on prior education but also on other things. Your Experience, Skills (including leadership), and voluntary work are more important in being a successful candidate at the interview. Physician Assistants are an integral part of the healthcare system in the U.S. The inclusion of Physician Assistants in the healthcare system has greatly improved the quantity and quality of care delivery to people.
To be successful in your interview at Physician Assistant School, you should truly ask yourself some questions and answer without any bias. Some of the questions include but not limited to:
 Why do I want to become a Physician Assistant?
 Do I have what it takes to be a great Physician Assistant?
Where do I see myself in the next five years?
Am I ready for this rigorous journey?
Truthfully answering the questions above (and others you think are important) will help your self-discovery. However, to ace your Physician Assistant School interview, you need first to discover yourself.
3 Things to do to Ace Physician Assistant School Interview
There are lots of things that you should consider engaging in to have a successful Physician Assistant School interview. However, these things have been summarized into just three (3) for easy and fast comprehension. Below are the three (3) major things for you to engage in to help you ace your Physician Assistant School interview:
Read Extensively
Learn and Act
Appearance
Read Extensively
It is paramount that you acquire vast knowledge about the program and everything about it. Study materials on some practice questions regarding the Physician Assistant program. Also, get enough information about your school of choice, the location of the school, and even your State (if it is different from that of your chosen school). Nonetheless, it is not enough to acquire knowledge if you cannot apply what you acquire. Questions can be asked on any of this, but you should be able to apply your knowledge. For example, 'What makes a great Physician Assistant?'
'I believe the show of compassion (coupled with medical expertise) will make one a great Physician Assistant. This was evidenced on many occasions while I was working in a clinical setting in Seattle. Patients and families of patients related well with Physician Assistant who was compassionate.'
Critically look at the answer above. It shows the interviewee is not talking abstractly. Your answers shouldn't be based only on what you have read but also incorporate the experience you believe in. This type of question above is a typical example of how the interview questions are always structured.
Moreover, one of the requirements of Physician Assistant School is that you have a substantial amount of clinical experience. Therefore, it is expected of you to incorporate your experience in your answers where applicable. Also, some questions are asked directly, demanding answers based on your experience in a clinical setting. Take note of all the instructions passed across before that day and on that day. Be observant; note all the details of the venue when you get there. Furthermore, questions will be asked on ethical issues in the healthcare system. Your response will inform your interviewer if you are a great fit for the program.
Learn and Act
You have to do these in preparation for your interview. During the interview, they will test some of your skills with that of communication topping the list. Discover and learn new things about yourself. The questions can be classified into 5 categories:
Ethical Issues
Background/Biographical Questions
Projective Questions
Skills-Match Questions
Critical Thinking Questions
Learn how to communicate well with people (especially formally). This is a formal interview that requires all formality in your speech while answering questions. Furthermore, you should get someone who can act as the interviewer for you while playing your role as the interviewee.
Playing this role will help you appraise and criticize yourself, ultimately helping you to make necessary amendments. Note that speaking medical grammar does not win you a brown point. Below are some communication tips:
Maintain the same eye level with your interviewer; this projects your confidence.
Be composed. Don't talk until you are being asked/ allowed to.
Always think deeply and fast while asking a question. Put your thought together in your mind before communicating them out to them. This will prevent you from stammering and repeating words.
Let your non-verbal communication align with what you are saying. Showing your emotion moderately will help convey your message to people.
Listen to them with rapt attention. Avoid making the interviewers repeat themselves every time they ask you questions.
Take turns with the admission panel; don't talk while they are still speaking.
If you are offended by what they say or how you are addressed, do not take it to heart. Avoid starting or engaging in an argument with them.
Rehearse with someone capable as many times as possible. This will enable you to have a full grasp of how to respond to questions.
Appearance
Your preparation must also involve your appearance at the School on your interview day. Remember, the interview is a physical one, which means the interviewing panel will take in your appearance. Since this is a formal meeting with the admission panel, you should dress formally. Go with colors that are cool and understand what the color signifies. Questions might be asked on this to test your ability to details. Do not out-do yourself. For females, your make-up, use of deodorants should be moderate. Make sure your dress permits you to move easily. Do not look tardy to your interview. Plant a smile permanently on your face during the interview. Even if you are in turmoil internally, do not let it show on your face. Be punctual on the day of the interview.
Sample Questions of Physician Assistant School Interview
Can you tell us about yourself?
What is the most important attribute of a great Physician Assistant?
Share with us the aspect of health care you have an interest in.
What will be your response to an ungrateful patient?
How do you manage stress?
Why do you want to enroll in our school for this program?
During the physical examination of a child, you noticed bruises which the parents claimed to be a result of a healing process. However, the child whimpers while being touched. Would you involve the Child Protective Service?
What would you love to be remembered for?
How do you deal with a patient who refuses treatment?
Share with us your most challenging moment
Similarities and Differences between a Physician (MD) and a Physician Assistant
The similarities between a Physician and a Physician Assistant might be small because a Physician is a direct supervisor to a Physician Assistant. However, there are many differences between a Medical Doctor and a Physician Assistant Degree. Differences are clear in the prerequisites of both schools. A Physician Assistant School requires more clinical experience from prospective students, while the Physician School requires more exceptional academic excellence.
In practice also, there are differences between these two. There are some limitations in practicing as a Physician Assistant though these vary from one State to another. A PA is under the supervision of a Physician (MD). Generally, a PA might not be allowed to prescribe, take on some complex medical cases, and will only assist in surgeries. Though a Physician Assistant cannot own a business in healthcare like MDs yet, they have flexibility in specializations. They can easily switch between the various specializations. Therefore, you should be sincere to yourself to really decide if you want to go on this career path.
Frequently Asked Questions (FAQs)
What is the duration of becoming a Physician Assistant? Physician Assistant programs run between 24 and 27 months, this depends on the curriculum of each school. Some schools offer Part-time for Students in Physician Assistant Program.
What is the cost of attending a Physician Assistant School? The average cost of attendance from one school to another. Also, it depends on whether you are a resident of the State in which the Physician Assistant School is located. The average cost of attendance for residents is $50,289 while that for non-residents is $80,677.
What is the average salary for a Physician Assistant (PA)? The National average salary is $112,410. This salary will vary from one State to another.
Is there any difference between a Physician Assistant and a Nurse Practitioner? Yes, there are differences between a Physician Assistant and a Nurse Practitioner. Their education, liberality in practice, method of approach, etc. all differ.
How to Ace the Physician Assistant School Interview