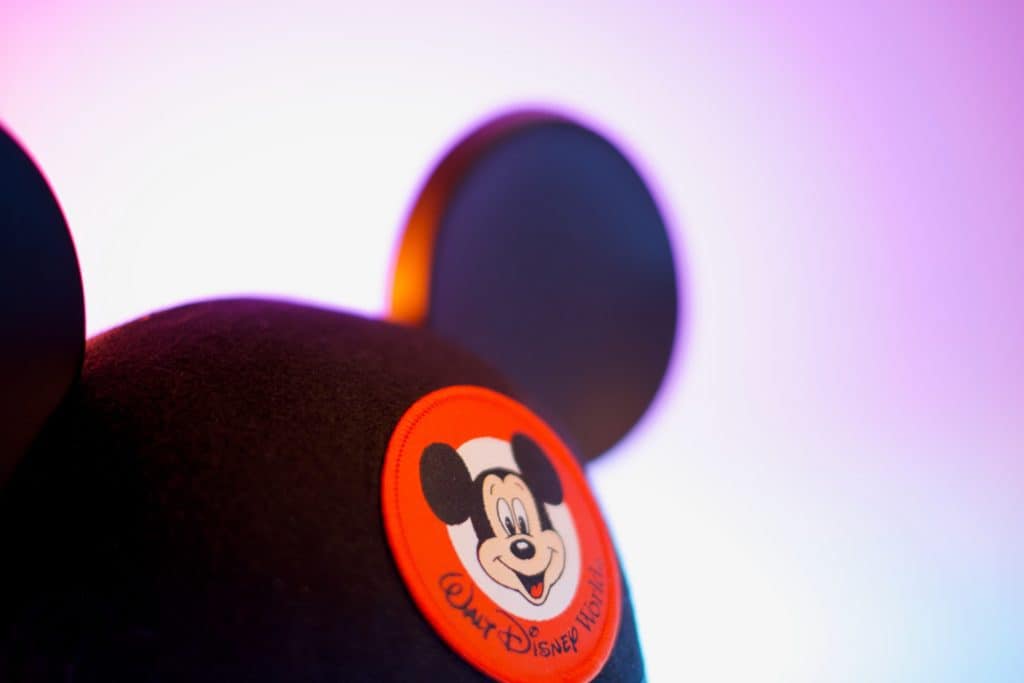 The Disney recruiting process consists of several phases, including submitting a job application form and interview rounds that you need to complete to be hired by the firm.  Walt Disney's interviews are a little different, and you'll be required to address certain questions correctly to be employed. Learning about the Walt Disney Company's recruiting process and the kind of questions they ask in interviews will help you enhance your chances of landing a job there. This page contains in-depth information on the most common interview questions asked throughout the Walt Disney Firm's recruitment process, so you can improve your odds of landing a job with the organization. We will discuss the latest Disney Interview Questions here in this article.
About Walt Disney Company
The Walt Disney Company, commonly referred to as Disney, is an Entertainment industry giant that provides a wide range of amusement and multimedia services. Walt Disney and his brother Roy O. Disney created the corporation. Team Disney Building, Walt Disney Studios, Burbank, California, United States of America is where its headquarters are located. The Disney Company is a part of the media and entertainment sectors. Broadcasting, publishing, movies, concerts, computer games, theme parks, transmission, the music industry, and online services are all products of this fantastic firm. These goods and services are available all around the globe. The Walt Disney Company, through the power of incomparable imagination, excites, educates, and motivates millions around the world. 
So, if you are looking to start or career or thinking of a switch from your current job, this can be one of the most lucrative options. Whether you want to help create the exciting life experience Disney is known for in their Parks and Resorts, assist the development of the organization and growth of their empire, work behind on your favorite Shows or forthcoming blockbusters, or something in between, Disney has it ALL. So, this is your chance to start the very next phase of your professional life tale and help create the engrossing encounters that Disney is known for.
Why work with Walt Disney?
Disney is a fantastic place to work, not just because of the numerous advantages but also because of the acknowledgment and appreciation you receive as a staff member. Your pay will be excellent, and you'll be able to maintain a healthy work-life balance. There are generally chances to develop in your profession and get upgraded. However, depending on your work or field, you may not be able to take regular breaks or operate for long periods of time. Past and current staffers are also eligible for a large pension, medical and dental plan, and a "wonderful vacation bonus," as well as a variety of learning and advancement opportunities.
Recruitment Process at the Disney
But to avail of all these benefits from your "dream Disney job," you need to clear their recruitment process. The Disney recruitment process consists of 4 stages:
Fill the job application . The first step in becoming a Walt Disney employee is to fill out an application. Your application should be submitted through www.thewaltdisneycompany.com, the company's job website. You would be provided a link to assist you in linking your LinkedIn profile, portfolio, and resume when you check in on the company's official website. Genuinely provide all essential information, as this will aid recruiters in shortlisting applicants.


Screening over the phone. Following the submission of your online application, Disney recruiters will analyze and review it. If you are being selected for further consideration in the employment process, you will be contacted for a phone screening. You should be prepared to answer some basic questions about yourself.


Assessment Center tasks. After passing the phone screening interview, the HR department may call you to an evaluation center to take some exams beside other eligible applicants based on your role.


Interview with Walt Disney. On the day of the assessment, Disney performs a face-to-face interview. One of the HR staff members will interview you. You would be questioned about your work experience, educational background, and abilities to perform the job efficiently during this interview process.
How to ace your interview with Disney and what are the general questions asked?
The specifics of the interview process will vary depending on the position you're interviewing for, but you must always demonstrate a passion for the company and everything that it represents. Most questions will address the fundamentals (e.g., why you want to work there, your related talents, and your understanding of and ability to contribute to the firm), but Disney also employs various alternative methods to assess prospects' skills.
Disney Interview Questions
If you're applying for a design job, for example, you'll almost certainly be judged on your drawing skills. Prepare for social interaction exams for in-store employment, which are designed to showcase your lively persona. Here we've listed some essential questions with their respective answers that will help you to ace your Disney interview like a pro.
Why do you want to work for Disney?
The hiring manager is attempting to ascertain your true objectives for pursuing this position. Are you merely here for the money, or do you want to become a vital part of the firm and evolve with it? You must demonstrate your desire to become a "family member." Show how your "desires" and their "requirements" are compatible at the same time. Share specific aspects of the firm that you enjoy. Do your study ahead of time and learn about the company's needs, then talk about how you're enthusiastic about "meeting those demands."
 The standard response to this question is: "I've heard of your market reputation, and I'd be delighted to work for a company with such a strong track record. I'd want to be a key component of this forward-thinking community and use my abilities to help you continue the amazing work you're doing."
Tell us something about yourself and how it relates to this job position?
The mood of the interview will be defined by how you respond to this question. If you're not prepared, this can be a difficult question to answer, but it's really just an icebreaker question to set the tone and fluency of the interview. The main aim of this question is to make you feel at ease during the conversation.
To tackle this question, discuss your current employer and work responsibilities carefully. Discuss a handful of your primary qualities about the job you're looking for, as well as how the company may profit from them. Then, talk about how you envision yourself fitting into a role at their firm. Discuss two or three of your most noteworthy achievements.
One of the best answers to this question can be, "I'm currently a health executive at ABC firm, where I'm in charge of our highest-performing pharmaceutical brand. Before that, I served for an organization where I worked on 2 key healthcare firm projects. And, though I appreciated the work I did, I'd want to have the opportunity to work with one specific healthcare organization in greater depth. And I have come to realize that I could make a significant contribution, offer value, and volunteer for a social cause in the health sector during this pandemic, which is why I'm so enthusiastic about this chance with XYZ Health Center."
Tell us an instance when you had to deal with a difficult situation?
In a few succinct sentences, describe the occurrence or circumstance. Then summarise the task or scenario you dealt with, including any pertinent information. Describe the steps you took to finish your assignment or resolve your problem. Take your time delivering these details because this is the area to be really precise but straightforward. Then Describe the precise outcomes you accomplished. Provide statistics or other quantitative information that you employed to obtain your outcomes, if appropriate. In your previous employment role, remember not to appear as "great." Likewise, unless you're demonstrating how you've developed and evolved as a person after that incident, don't put yourself down.
You can think of some situation like "It happened while I was interning at a social media marketing agency. One of the clients requested that an entire marketing plan-of-strategy be changed just one day before it was to be implemented. We were compelled to rewrite the entire strategy because the client was dissatisfied with the first piece of content we submitted. To complete the task on time, we had to work tirelessly for long hours.  Gratitude to my staff, who were quite helpful that weekend and worked full time. This wasn't easy since I had to inspire and urge the staff to work for longer periods of time while maintaining the same quality and productivity. Also, content writers had to do a lot of work as it was the essential part.  We delivered our report the day after, and the customer was pleased with the results."
Tell me about an instance when you assisted a customer?
This relates to the core issue part of customer service, which is a required skill to work for the Walt Disney Company. While practically everyone you contact daily will have a problem to solve, some of them may be in a circumstance you've never encountered before. As a prospective employee, you'll need to demonstrate that you're capable of handling these situations.
The best favorable approach to respond to this query is to use the STAR method and always try to give genuine answers rather than faking them. Also, NEVER skip these types of questions as they may have a negative impact. Most interviewers are hesitant to appoint a customer service representative who immediately blames the firm or the consumer or passes things along to a manager without first attempting to address the issue. Consider the challenging circumstances you've faced to answer this query. Think of how you overcame the situation and made the customer at ease. Once you've come up with a scenario, try to frame your response using the STAR approach (Situation, Task, Action, Result) to make your accomplishments evident to an employer.
For example, you may think of some situations like: "When I was working for a prominent internet service provider, a user called in extremely enraged and frustrated because their computer would not remain connected to Wi-Fi. I paused for a moment to listen to her discuss the situation, and it came out she was a teacher who was worried about an upcoming online classroom meeting. I knew I needed to assist them in reconnecting as soon as possible to finish her lesson on time and without further tension. I asked her a few basic questions regarding her problem and found out that her router had not been updated for long, and her problem was resolved in no time."
What would you do if you had a quarrel with a co-worker or roommate?
The recruiter wants to understand if you work well with others and can handle little problems that emerge. Showing that you can resolve minor issues without informing your supervisor or disrupting the workplace's routine must be your normal practice. Your response should represent your competence as well as your capability to keep your cool under pressure. Don't give responses like: "If I disagree with something, I'll talk to my boss. Conflict makes me nervous, so I avoid it." Because individuals with excellent soft skills and interaction skills are more likely to perform well as part of a group, employers increasingly prefer applicants with communication skills.
You could also stress the importance of resolving conflicts in a private setting. If at all feasible, present an example. For example: "I deliberately modify my mindset during a chaotic situation. This implies that I try to understand the other person's point without being aggressive to some individual's perspective. To minimize any further issues, I also try to transfer the discussion to a private location."
What do you consider to be your greatest flaw?
The best "weak points" are those that are camouflaged as assets. Demonstrate that you are "self-aware" and capable of taking initiatives to enhance yourself. A further smart strategy is to bring up a flaw that is unimportant to the work or remedied with education. Explain why you believe it is a flaw and what you are doing to address it — a well-thought-out approach for dealing with the problem will transform this potentially difficult query into a compliment.
Asking about any troubles or failures you've had in previous roles is a popular variation on this inquiry. Pick difficulties you've overcome and indicate how you overcome them while describing them.
For example, you might say: "My biggest weak point is that I have a challenging time letting go of a task. I'm the harshest critic of my own work, and I'm always looking for ways to better or adjust it. I sometimes look for extreme perfection levels, and therefore I now set revising constraints for myself to assist me in developing in this aspect."
What kind of background do you have in this field?
These queries are intended to give the interviewer information about your work history. You should demonstrate that you comprehend the company's mission and how your knowledge and talents will help them achieve the same. Prepare a concise statement describing how your education and achievements can assist them in accomplishing their objectives.  With a good attitude, convey your knowledge, but don't go overboard. You won't strike out as a possible candidate if you recite a memorized script of material. To prove that you are a timely, responsible, team-oriented person who enjoys new tasks and challenges, try to tie your answers to hobbies and back to useful abilities for this work.
One of the best sample answers to this query "Because I majored in scientific studies, numerous of my courses immediately qualified me for the profession of bio technician," for example. My major required substantial study of botany and research every semester. My final assessment was a thesis project. I had to compile papers such as research lists and Ph.D. papers to prepare data on some extinct species of medicinal herbs more efficiently. This training provided me with the practical experience I needed to gain and do practical research for each case I work on."
Why are you leaving your previous employment?
Never speak negatively about your current employment, and never use salary as a motive. If you're willing to give up one firm for money, the employer will infer that you'd quit their firm if another offered you a higher salary. The safest path is to express a desire for more responsibilities and effort or the chance to employ skills you believe are underutilized. Make sure your skills are applicable. Acknowledge colleagues for all of their contributions to demonstrate that you are a good team player.
Example of a response: "I've worked for my current company for a couple of years, performed admirably, and progressed through the tiers, but I'm looking for a new challenge and experience to grow as a person. I wish to use my skills to add value to other organizations. This work, I hope, will bestow on me with just such a chance."
Tell me something about your strengths?
Interviewers use this question to see if you have the necessary qualifications for the job. They're also interested in seeing how well you know yourself.
Your plan: This is your opportunity to market yourself. Choose three or four of your qualities that are appropriate for the position and, if appropriate, provide instances.
Example of a response: "Say something along these lines if you're interviewing for a marketing position: "Persuasion is one of my strong suits. I am a keen watcher of people and am adept at recognizing personalities. It assists me in comprehending others, and such insights assist me in persuading them to accept my point of view."
What are your impressions of the company?
The company's "About" page can be read and parroted by any applicant. When recruiters ask this question, they're not trying to see if you comprehend the purpose; instead, they're attempting to see if you believe in it. Start with a single sentence that demonstrates that you recognize the strategic mission by using a few important buzzwords from the webpage, but then personalize it. Say something like, "I'm genuinely attracted to this purpose due…" or "I firmly trust in this concept because…" and cite examples. 
A standard response to such a question can be, "I admire your persistence to provide knowledge about how to make educated decisions and live a skillful and independent lifestyle, as well as your purpose to focus on providing high-quality, inexpensive educational programs to the general public. I like your efforts to provide learning material and education guidance to the disadvantaged in our country and countries throughout the world through your joint venture groups. Your goal to making the world a better place for everyone aligns with my desire to assist and educate people."
Conclusion 
You don't need to remember an answer, but you should think about what you'll say. The more you practice and research for a job interview, the more confident and comfortable you'll be. Always try to strike up a casual chat while keeping the goal in mind. If you prepare these questions and have a general concept of the tasks and responsibilities of the specific Walt Disney position you are seeking, your Walt Disney interview will go smoothly. Always remember that first impressions count, therefore don't be late for your Walt Disney interview, as this could hurt your chances. So, go through this guide effectively to gain a general idea about what tasks and questions you can expect at the Walt Disney interview and secure your chances of attaining your dream job. Good Luck and Best Wishes!
Top Disney Interview Questions 2022