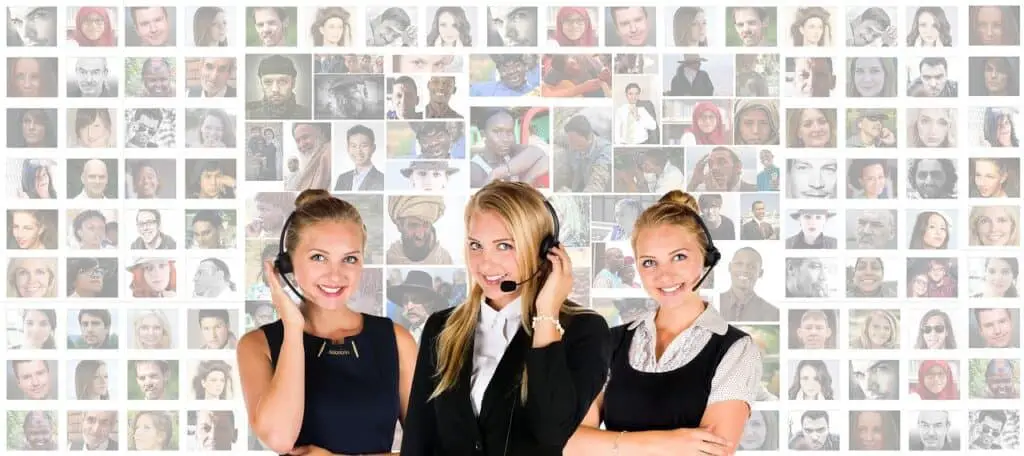 The customer service representative deals with customers to take orders, solve issues, answer questions and handle complaints or concerns. Indeed, there have been lots of projections about the customer service job going into decline. According to the  U.S. Bureau of Labor Statistics, the customer service field will witness a reduction by 2% from 2019 – 2029 because many of their duties, including internet self-service, are automated. However, the customer service representative field has proved to be an integral part of every company that wants to grow faster and stand out. Companies such as Amazon and Lexus understand this fact and have leveraged it to be part of the companies with the best customer service than their competitors. If you would like to be a part of this great industry, you will need a unique resume that speaks directly to the employer. A vital ingredient of a perfect resume is the objectives. In this article, you will learn how you can create a resume objective that helps you stand out among other candidates and discover more than 20 examples of resume objectives. 
What is a Resume Objective?
Like the name implies, a resume objective introduces you to the recruiter. Job applicants use it to show recruiters the relevant skills, experience, and abilities they will bring to the company. It is a summary of your career goal and skills. A career objective is usually short and placed at the top of your resume. Thus, you must carefully write it to convey your most essential skills and knowledge.
Before we move ahead, it is essential to state the difference between a resume objective and a career statement. A career statement highlights your work history and skills to show how you have used them to achieve proven results or how you fit for a particular role. On the other hand, a resume objective describes the position you are applying for and the skills and knowledge you have. Simply put, it is an introductory statement. A typical resume objective goes thus:
"To obtain the necessary skills needed to be an outstanding and excellent customer service representative…."
Whenever you are about to write a resume objective, think about this: If you were to introduce yourself to the CEO of a 500-fortune company in 2 seconds, what would you say to make him employ you? 
When to Include a Customer Service Resume Objective
If you have no previous experience: Use a resume objective when you have no prior experience or skills in the current job you are applying to. It should precisely tell the employer how your career goals align with the job role.


Career Change: A resume objective is also applicable if you have a different background in customer service. This way, you have to convince the employer that you are suitable for the role. Show how passionate you are about the job as much as possible.
Unlike other professions, customer service representatives need just a high school diploma to begin their careers. In some cases, they are trained on the job and must be conversant with using computers. Regardless, you still need a resume objective in your resume. The first thing recruiters read before skimming through your resume is your objective. Luckily for you, we have done some research to bring you unique and relevant resume objectives in the customer care field. These are proven objectives that have worked for many applicants.
Examples of Customer Service Resume Objectives
Passionate customer service personnel with over four years of experience in a fast-paced environment looking for an opportunity in a thriving work environment. Skilled in handling a wide range of activities such as politely receiving calls, listening to customers' complaints and professionally handling them, recording customers' data, documenting their concerns, and offering an excellent service.
Dedicated customer service professional who can work under pressure and pay attention to tiny details on documents. An excellent specialist who is willing to gain in-depth knowledge of customer service skills in a reputable company that values its staff members' growth. An advanced level of computer knowledge and unique expertise with tools such as Microsoft Word, Excel, and PowerPoint.
Aiming for a position that will enable me to grow professionally, use my solid communication and organization skills to handle customers' complaints, and work with colleagues to achieve the company's goals. Worked in a fast-paced environment that focuses mainly on products, sales, marketing, and excellent customer experience and satisfaction.
Skilled in using live chat, email automation, customer portal, customer satisfaction survey, and social media. An insatiable appetite for the latest knowledge and trends in the customer service field. Attaining to enhance my expertise and skill, emphasizing improving customers' experience and handling their complaints and concerns professionally.
Professional customer service representative seeking an advanced role to boost my knowledge and skills. With over five years of experience, I look forward to taking on more demanding and challenging roles to improve the company's brand and profile and create strategies to enhance the customers' experience, paying keen attention to the most complaints. Skilled in the use of computers and tools like Microsoft Office Package.
Seeking a customer care specialist position in a reputable organization aiming to satisfy clients at all costs. In addition, a strong desire to assist customers with product-related issues and complaints while striving to retain the customers regardless of the outcome. Willing to contribute my quota to the development of your organization with every informed decision I take on the job.
Looking forward to being part of a reputable and established customer-focused firm. With extensive experience as a customer service specialist in an eCommerce company, I seek a more advanced role to boost my communication, problem-solving, and organization skills. A solid commitment to making customers' experience with the company's product and services a smooth ride while retaining their interest in the company.
Customer care representative with over three years of experience in receiving phone calls, handling customer complaints, typing, and general customers' issues. Familiar with customers' software such as HelpDesk, Zendesk, and Mailchimp, and the ability to resolve conflict. A positive and calm attitude to assess customers' issues and create proven methods to solve them. Willing to use my skills and expertise to contribute to the company's growth.
Experienced customer care representative in the hospitality department for five years. Skilled in handling different calls, updating customers' information, and attending to them most politely and professionally. Adequate knowledge of customers' needs and interests in line with a particular product or service, and using this to proffer solutions to any complaints. Keen attention to detail and well-versed in the use of computer and customer service software.
A pragmatic customer care expert with evidence of over six years of successfully dealing with customers in the marketing department. A calm and attentive worker who handled challenging customer issues in a fast-paced environment. Excellent team player, an outstanding communicator capable of producing relevant solutions and strategies to improve customers' experience. Aiming to use my proven skills to enhance your sales department and increase your customer base.
An outstanding customer service personnel with excellent interpersonal skills, friendly, and social attitude, winning over 150 customers in the fashion industry. Skilled in software such as Microsoft and Zendesk to improve customers' experience and solve their complaints quickly. Garnered quick thinking and problem-solving skills to assist customers, calm them down, and gain their loyalty to the company. Always relaxed and professional while dealing with customers' complaints and leading them through the problem.
A passionate customer care specialist with a proven track record of handling over 150 calls, involving signing up new customers, entering and retrieving customer data, introducing new products and services, convincing customers, presenting relevant product information, and canceling services. Successfully dealt with over 50 customers' complaints in a month, boosting the company's product review online and generating more sales by 15%. I am looking forward to using my skills and exceptional expertise, and attitudes to help your company achieve its goals.
A committed customer care specialist with the skill of developing close relationships with the company's clients and co-workers. Suggested a new strategy to compensate affected customers in late product delivery, resulting in winning over 70% of the said customers. Targeted and turned prospects to customers on social media by introducing its product and service while focusing on its features and benefits. Aiming to use trending methods and strategies to enhance clients' experience and boost the company's brand.
Trained customer care personnel willing to use my skills and expertise in the best possible way to retain the company's customers and gained new ones. Resolved customers' complaints under pressure, coupled with follow-up calls to ascertain their satisfaction. Used digital tools such as Microsoft Office Suite and Zendesk to build customer service portals, live chat, and online communities. Reached and engaged customers on social media platforms such as Twitter, Facebook, and Instagram.
Attaining to enhance my professional skills in a fast-paced and stable work environment. I used my exceptional problem-solving skills to solve pending customer issues before I arrived at the company. Conducted weekly polls on the company's social media account to understand customers' issues, needs, and complaints and develop tangible ways to solve the problems. Gave a short seminar on the necessary customer service skill every employee must have, resulting in enhanced customer satisfaction.
Desire a customer care service agent position in a prominent hospital, using excellent telephone skills, conflict management, problem-solving, and quick thinking to improve customers' experience—a strong consumer advocate with exceptional communication and multitasking skills to ensure the smooth running of the organization. Convinced customers to purchase the company's product despite a prior negative experience. Successfully guided new visitors through live chat on the use of the company's new products.
Looking for a customer service personnel position in an established software company (or any company). Achieved a 30 percent increase in sales by consistently influencing customers to buy the company's product and service. Showed professionalism and calmness in adverse situations—positive and outstanding personality to work effectively to achieve the company's goals.
An experienced and creative problem-solver dealing with a range of customer issues and complaints such as damaged products, failed transactions, failed registration, and so on. Extensive experience in consulting clients on behalf of the company and convincing them to make certain decisions. Skilled in analyzing any situation logically before developing a feasible plan to control it. Patient, calm, empathetic with customers to understand their issues. Communicated through writing and speaking to potential customers and successfully won them over to the company.
Highly resourceful and patient customer care representative to enhance a positive customer experience. Worked hand-in-hand with the other departments to ensure customers get top-notch service from the company. Proficient in tools such as Microsoft to accurately input, organize and retrieve customers' data. Gained adequate knowledge using different platforms, including email, Twitter, Facebook, and Instagram. Participated in the company's campaign online, reaching old customers and convincing the new ones, resulting in a 12% increase in the company's revenue.
Seeking a customer care specialist role in a stable and secure workplace. Bilingual speaker of English and French in different communicative situations, reaching a broader audience base. Actively aiming to enhance my skill and contribute my quota to the organization. Highly resourceful and committed professional with a passion for meeting customers' pressing demands and needs. Navigated through many channels to meet customers and present the company's service professionally and politely.
The paragraph format may have been the most popular, but you can still use the bullet form. Below are a few examples of customer service resume objective bullet point:
Highly focused and self-motivated customer care personnel with a proven track record in:
Meeting customers' needs and demands using multiple channels
Taking charge of the administrative tasks to ensure the smooth running of the organization
Successfully handled incoming and outgoing calls with a high customer satisfaction score of 70%
Documented and communicated various actions, irregularities, and continuing needs of customers to the appropriate departments in the company
Handling challenging customers' complaints in a professional and relaxed manner
Experienced and trained customer care representative with over three years of delivering excellent customer service by:
Working energetically to exceed the company's sales expectation by 5%
Chatted with customers on various channels and following up with calls to influence their decision
Using thorough knowledge of the company's products to provide high-quality customer service
Working collaboratively with members of staff to improve customers' experience and achieve the company's goals
Extensive experience in providing a range of services targeted at meeting clients' urgent needs and demands. Proficient in:
Managing digital and hardware filing system for customers' data
Handled several incoming and outgoing calls to introduce new products to customers and convince them to buy them
Using critical social media platforms to engage customers and address their requests promptly
Thinking on the feet to proffer tangible solutions to complex problems
Customer care service agent with a range of duties such as managing incoming and outgoing calls, monitoring the delivery of products to clients, and participating in numerous activities aimed at the company's growth. Expertise in:
Dealing with various challenging and complex situations calmly
Collating relevant customers' data to develop feasible plans and strategies to solve a major demanding crisis
Using diverse CRM software to store customers' and prospect contact information, record product and service issues, and manage sales.
Learning new concepts and adapting to situations quickly
The Typical Skills of a Customer Care Service 
Soft Skills

Communication skills
Patience
Active listening
Adaptability
Conflict management
Problem-solving
Decision-making
Empathy
Understanding
Persuasion skills
Negotiation skills
Responsiveness
Ability to work under pressure
Organization skill
Managerial skill



Hard Skills

Microsoft office suite
Excel
Typing
Email
Calculation
In-depth knowledge of the company's product and service
Live chat
Outlook
Headphones
Microphones
Proficient in CMS software
C-Desk
Zendesk
Conclusion
Your resume objective is the first thing a recruiter checks. Thus, it must highlight your skills, expertise, relevant knowledge, and career goal. Also, it must be short and precise. Avoid using unnecessary, superfluous language, and pay attention to only your achievements and what you can do for the employer.
Action verbs like maintain, organize, coordinate add value and power to your resume. Remember that your resume objective is enough to convince the employer that you fit the role.
Also read Top Customer Service Interview Questions With Answers
Customer Service Resume Objective Examples