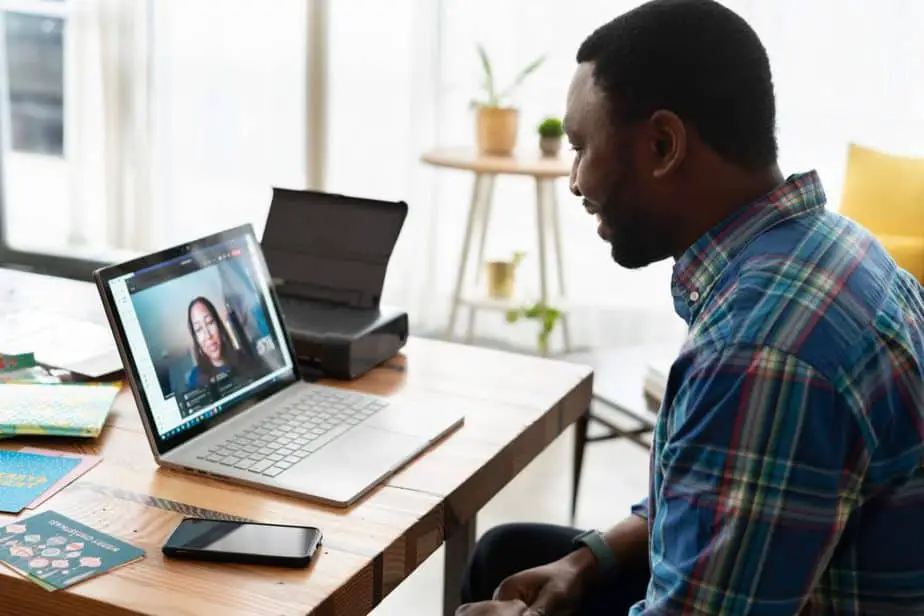 Are you a frequent traveler? As a traveler, one knows how tedious it can be to enter different countries and go through the entire process of verification again and again. If the travel you make is frequent, this verification can easily consume most of your crucial time. We all agree we need a solution to this problem. Here, let's know some of the Sentri Interview Questions.
As a traveler, you might also have come across various traveling programs that are designed by Border Protection Services. One such program is SENTRI. SENTRI has proven to be a successful traveling program for travelers from Mexico to the U.S.
You have the application ready, you have completed all the processes, and all that is left is to get that pass in your hand is to crack the interview. 
The interview process is a little stringent on the sides of the officials who do a thorough background check on your behalf. As a candidate though you do not have to worry about the process and can relax back as the questions are going to be mundane, nothing extreme, or rigorous. 
To ease your mind for the upcoming interview, here we have compiled a few interview questions that you could encounter during your SENTRI interview. 
The article will also include what the SENTRI program is about and the application process for newbies reading this. 
What is SENTRI?
SENTRI or Secure Electronic Network for Travelers Rapid Inspection is a program designed for screening the members that have a SENTRI pass. This pass makes the process of screening relatively easier and allows low-risk travelers to enter the U.S without major hassle.
SENTRI pass holders can enter the U.S with dedicated primary lanes at certain borders and ports. They could also access NEXUS lanes when entering the U.S from Canada through road.
The pass specifically applied to customs and immigrations that enter the U.S and does not work the other way round. This does not exempt you from verification to enter Mexico and Canada.
SENTRI Interview Questions
What makes you apply for a SENTRI pass?
Be honest and give your genuine reason to apply for the SENTRI pass. A reason does not define the guarantee to receive the pass, but your credibility to answer the question does.
Answer:
I often travel from Mexico to the USA for my work. The visits can be as frequent as weekly or even bi-weekly. So I would like to get a SENTRI pass for the convenience of travel.
How often do you visit the country?
Again the answer could differ significantly. You do not need to give a specific period for travel. A tentative date or time you travel can be enough information to grant the pass.
Answer:
I tend to visit the U.S every week for distributing packages and other business matters. The travel period could often differ as there are no fixed periods. Sometimes the travel can be biweekly and sometimes monthly as well.
Will you be traveling alone or with friends and family?
The question generally is used to check the credibility of the person and their traveling records. It is also taken into consideration as every person traveling needs to have an individual SENTRI pass for the travel.
Answer: 
No, I often travel alone only for the transfer of goods on behalf of my company. 
Do you have any criminal record, or have you been arrested?
Stating a criminal record in the interview does not mean rejection. Criminal records vary in their precocity. Some crimes might be overlooked as they have no relation with the current pass you have applied for. While some other records of arrest can prove malicious to your profile. Whatever is the case, be honest about your records as background checks will be conducted to verify every answer. 
Answer:
No, I have no criminal record and have never been arrested for any reason. 
This could be the favorable answer, yet others are welcomed. 
What is your profession?
The profession is a way to often judge whether the person applying for the SENTRI pass has any relation with illicit means. You do not have to go into details of your work just a quick glimpse of what you do for a living could be enough for an answer.
Answer: 
I work as a transport agent for transport and goods service in Mexico.
Did you ever have any issues with customs and immigration?
The officer often asks such questions to know further details about the background. So, if you have been checked before do give correct details of the same. The officer would consider your issues and check for any form of risk.
Answer:
Yes, I was once held at the customs and immigration while entering the U.S. But the purpose was just to check the vehicle for a different crime that was going on in the city. It had nothing to do with malicious acts on my side. 
Are you a born American citizen?
The question checks for your citizenship and eligibility. This does not offer any kind of risk to your past credibility. Do answer honestly. All you need is to be a current U.S citizen for your eligibility.
Answer: 
Yes, I was born a U.S citizen. 
Have you ever repudiated U.S citizenship? 
The same applies to this question. This is often asked to check for your eligibility as a U.S citizen and does not hold any weightage in rejection or approval of a SENTRI  pass. 
Answer:
No, I have never repudiated U.S citizenship.
Have you ever transported something unknown? 
Again the question is purely asked to check for any illicit or malicious means associated with your work. The Border protection services are very strict on the policies of illegal acts and verify a person on different scales to check the credibility.  
Answer:
No, I have never transported something unknown into the borders. Every product we transport has a pre-checked receipt and is always attached to the desk of the vehicle. Every package is also pre-checked on various terms to see for its validation to enter the U.S borders. 
What countries have you traveled to in the past?
The question often helps the officer to know whether you have traveled to a place that is " at risk" for any type of malicious activity. This could include drugs, trafficking, and other crimes that are serious offenses in the U.S.
Answer:
I have traveled to Canada and Mexico. 
In the end, know that all you need to know for the interview is, to be honest with your answers. Try to give every detail in a precise manner. You do not need to include personal information. Know that you have already filled the application form with details and officers know every essential detail. So avoid lying. 
A background check is also involved in the interview so make sure you have clear records or have reasons to back any illicit actin your background.
SENTRI Application Process
SENTRI application process is extremely straightforward. The steps to apply for the pass are as mentioned below:
Create a TTP account. The age does not matter and any U.S citizen can easily apply for the SENTRI travelers program.
Login to the TTP account to fill in the further application details.
Pay the nonrefundable fee to confirm your application. 
After the application is completed and final payments are done the CBP verifies the account and an interview is scheduled.
Carry your valid passport and other verification documents on the day of the interview. 
The program is extremely popular and can often involve delays in terms of applications. Make sure to patiently wait for the response. 
According to the process length and verification time, the process can last anywhere between 2-6 months. 
The pass is valid for 5 years.
The major thing one needs to keep in mind while applying is the eligibility criteria. Go through the criteria below to check if you fit the considerations.
Eligibility:
U.S. citizens
Lawful permanent U.S. residents
Canadian citizens
German citizens
Mexican nationals
Qatari citizens
South Korean citizens
UK citizens
Dutch citizens
Activating the Card:
Once you receive the card, log in to your TTP account and click "Activate Membership Card". This will activate the card.
Cost of SENTRI cards
The SENTRI application fee is $122.25. This fee is non-refundable and allows you to keep the pass for 5 years.
Application locations for SENTRI
SENTRI enrollment is present currently in these primary locations.
Arizona
California
Calexico
Otay Mesa
San Ysidro
Texas
Anzalduas
Brownsville
El Paso
Hidalgo
Laredo
Pharr
Your needs could be different as a traveler, the department of homeland security, and U.S customs and border protection have heard your pleas and brought about several traveling programs that can cut short the entry lanes efficiently. Whether you travel daily, or weekly, all you need is a trusted program pass and the entry is as easy as entering your house. 
SENTRI has proven to be one of the best programs. 
The interview process is also fairly simple and won't last more than 5 minutes. So, go through the questions and improve your chances of approval.
Sentri Interview Questions- With Simple Answers