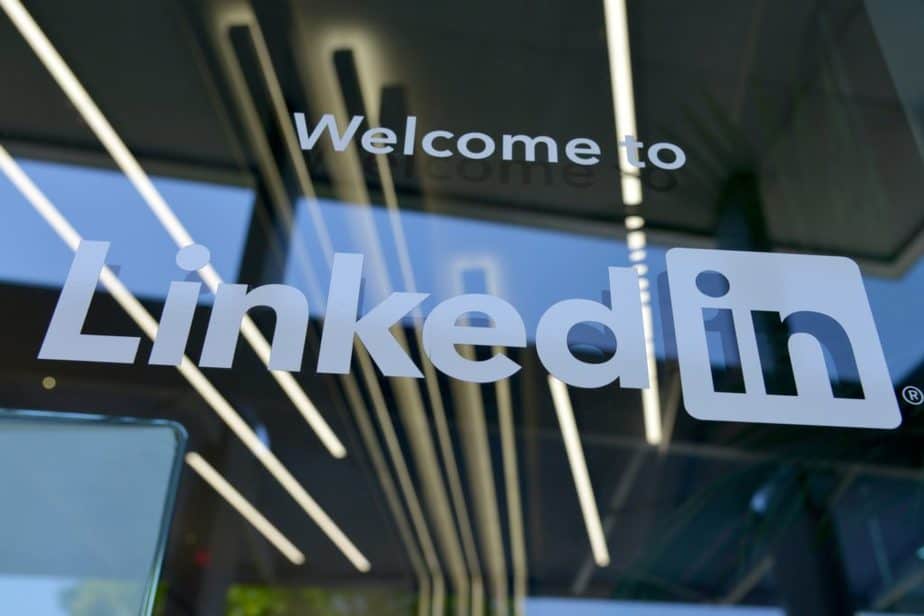 LinkedIn is one gigantic networking event and one of the social media platforms to connect with professionals. Let's know How to introduce yourself on LinkedIn?
Employers used it actively to search for prospective candidates for their companies. Millions of users rely on LinkedIn to find their potential jobs.
LinkedIn works as an online Curriculum Vitae (CV) with more additional features than a resume / CV would give.
LinkedIn has millions of users on its platforms. The question arises- What is the right approach and formula to shine out from the peers?
Introduce yourself on LinkedIn
The Perfect Introduction

Don't start your introduction with 'I am' or 'I do.' Instead, describe the person you are talking to. Make sure that your messages are directly pointed to that specific person or field.
For example, 'I help business owners' or 'I help marketing executives'.
Then, describe what service you provide. Next, what's the result you help them achieve?
Use Simple Words
Don't use jargon that is indecipherable to people not belonging to your industry. Keep it short and simple so that it catches different people and industries.
Try to keep your introduction to 6-8 words in total. People don't intend to scroll down to know you via your introduction. Try to be concise. Write about yourself, the service you provide, the result you help people achieve; in one sentence.
Generate curiosity
Don't explain everything about yourself. Generate curiosity inside people's minds and let them be intrigued by you.
Tell them more creatively what you expect from them- either to know about you, visit your profile, Direct Message you, or to trust you.
Your headline should be a guide for them to know and intrigue more about you.
Here are some simple strategies on how to introduce yourself and build connections-
Use a common link
The people you're trying to connect with have a plethora of connections. Browse all that and find a mutual link. Use it as a medium to introduce yourself to your target person.
Here is an example,
"I was checking in on LinkedIn and discovered that you know Paul Dean. He and I worked in the same company two years back. Since we both know Paul Dean, I would like to introduce myself and see if you would like to build a connection with me."
Give responses to a Valuable Resource or Posts
If the person you're interested in posts some valuable tip or thing, use that as a strategy to introduce yourself.
Let's say, "I read your post regarding how to build a good LinkedIn profile. I followed all your pieces of advice and applied them. It is quite useful to anyone seeking to stand out from their peers. I am sincerely thankful to you for your valuable tip and would like to know if you would like to connect with me."
Mention a news story in your introduction-
Check out the news story to find out if the company or potential client you're seeking has any mentions in it.
Create a message alert to know if that company's or client's name is in the news story.
Talk about that press release or news story, then introduce yourself-
"I read in an e-paper today that your company is moving to a new location. I, too, live in the vicinity of that area. Since we're near, I'd like to introduce myself and would like to connect, in case you need my technical strategies to build up a network in a new place."
A Profile visit-
If you get a notification that your target person has visited your profile, it's a great chance to connect. 
Build up introduction like this-
"I got the notification that you've visited my profile. I'd like to know if I'm of any help. Would you like to connect to the point?"
Follow up on Twitter-
If your target client tweets something on Twitter regarding their project, message them directly. Ask them to connect on LinkedIn. You can send a customized message as a LinkedIn request-
"I read your tweet about how to write SEO-friendly content. I find your information very valuable. I've some years of experience in writing Blog Posts. Would you like to connect?
Follow the Website blogspot-
The best way to connect with someone is to follow them on their blog posts and write an excellent comment. Message the person on LinkedIn talking about the blog post and how you find it useful. Next, try to connect with the person.
Let's say,
"I read your blog post on 'How to write SEO-based Articles.' I find it very useful. It adds valuable information to my skills and strategy in writing content. I checked a couple more of your posts regarding content writing. Since we're both interested in the same field, I'd like to know if you're interested in connecting."
LinkedIn Profile Summary
It should be of maximum 2000 characters. It is an overview of you and your profession. It is at the top of your LinkedIn profile, just below your profile photo. 
As per saying 'The first impression is the last impression.' It goes well for your LinkedIn profile summary too. A recruiter doesn't have time to scroll down your profile and find your work experiences and skills. Talk about your achievements, services you provide, your core skills that help recruiters take an interest in your profile. Just try to put your best self out there. 
Tips for writing outstanding Profile summaries
Talk about your passion- Passion is the driving force for any work. Some of the best summaries start with passion. Talk about your love for work. It adds bulk to your profile, as the recruiters are always looking for enthusiastic and passionate candidates. Writing about passion is more useful if you're looking for internships and don't have much experience in the field or you're a fresher. 
Explain what you do- Don't talk about what job you're looking for in the profile summary. Instead, talk about your current role, your skills, your knowledge of the relevant industry, and the services you provide.
Add any relevant history- If you own some experience, add it. It can add a star to your profile and gains recruiters' attention. Never feel shy to talk about it. 
Add your accomplishments- Take some relevant achievements from your experience and add them to your profile. 
Write down your traits and core values- Show who you are as a person, not just as a professional being. Add your values like gratitude, optimism, generosity, humility, and humor. Be original. Don't boast about yourself. Think about your best trait and write it down. 
Add your hobbies- If you have skills outside of your domain, write them down. Be it your hobby, any volunteer, or interest. If it's related to your job title, it can set you apart from other profiles. 
Add media to your profile- To stand out, you can use media like pictures, videos, or articles to showcase your achievements or skills. Adding rich media makes your profile attractive and more engaging.
Format of the Profile Summary
Engage your audience with your first sentence.
Include keywords that highlight your core skills and are job-relevant.
Avoid cliche words and jargon. Use thesaurus for alternative words. 
Don't write long paragraphs. Keep your sentences short. 
Use one syllable words as much as possible.
Use bullet points and numbered lists.
Write what you can say. For this, speak aloud your summary. If it makes sense while hearing, write it down. If it doesn't, recheck it.
Tell stories. They make your summary memorable. 
Use Video element
LinkedIn has launched a video element in 2017. Video gives the best opportunity for professionals to represent themselves out in front of their audience. Job-seekers can add a 'LinkedIn Profile Video' to their profiles to look more professional and catch the attention of the recruiters. 
'LinkedIn Profile Video' is used in various ways-
Introduce yourself, your skills, what you do, and what you provide. Keep it short and simple.
Promotional content that includes launch or sale of a new product.
Product Demonstration.
Testimonials from other customers.
Tips for creating an engaging LinkedIn Intro video
Add text into your video with the help of a video editor like iMovie.
Use a green screen. It helps to eliminate any clutter on the background screen.
Maintain a smile or a friendly gesture throughout the video. Use hand gestures wherever needed.
Maintain eye-contact with the camera. Don't look away. Remain confident.
Add a description in the video to tell viewers about yourself.
Things to avoid while introducing
Poor grammar
Irrelevant and random links
Irrelevant rapport
Block post
Conclusion
The best way to make a good profile is to know the relevant skills. Go through the profiles of professionals on LinkedIn. Learn how to write concisely and to the point. Add stories more creatively to help people remember you.
Don't talk too much about yourself in your message. Nobody is interested to know about you, but your work and what you provide. Write what they need and how you can deliver the service. 
How to introduce yourself on LinkedIn?