A wise man once said, "preparation is the mother of manifestation". How prepared you are in achieving a particular goal will determine the outcome or the result you get at the end of the day. Are you a registered pediatric nurse looking for job opportunities" Have you applied for a pediatric job position, you've been selected and scheduled for an interview and you don't know the type of questions to expect? Or are you planning on starting your career in pediatric nursing and you want to know the type of future that awaits you? Whichever category you fall into, this article is for you. Even though This article is about answering Pediatric Nurse interview questions, I will start by explaining who a pediatric nurse is, the education path, the career path, etc.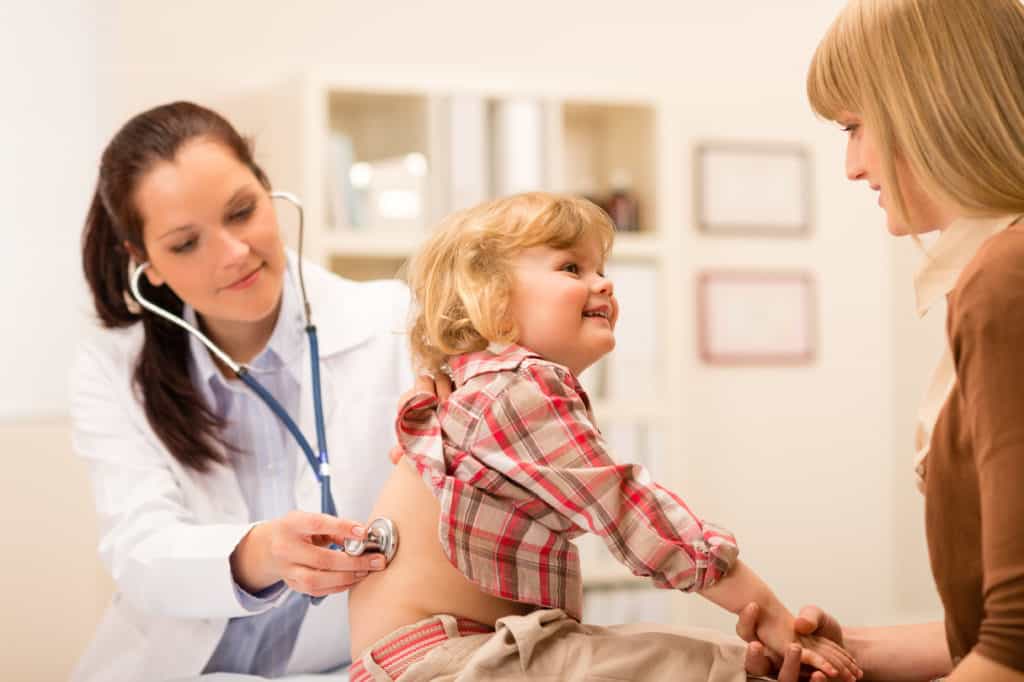 What is Pediatric Nursing and Who is a Pediatric Nurse?
Coined from two Greek words 'paedia' and 'iatrike' which means child and physician respectively. Pediatric nursing is a branch of the Nursing profession that deals with child care from babies to adolescents.  A nurse who practices pediatric nursing is called a pediatric nurse. Pediatric nurses are specific in their field, their jobs revolve around babies, toddlers to adolescent-aged children.
Pediatric Nurse Job Description, Role, and Requirements
Job Description:
The general job description of a pediatric nurse is assisting pediatric doctors in treating and administering treatments to newborn babies, toddlers, and adolescents. Their job includes assisting the child's family in dealing with the child's sickness. They inform parents on child health status, nutrition, and general health information. Their working environment may be in the pediatric doctor's office, immunization center, clinics, hospitals, Neonatal Intensive Care Units (NICU).
Job role: 
Job roles include;
Documentation of child's symptoms and medical history for doctor's review
Drawing of blood samples
Administration of medication and vaccination for children and following strictly the appropriate guidelines while doing so
Communicating with a parent concerning a child's health status
Sit beside the bed of a child and monitor the health progress of the child
Asking the children under their care relevant questions about their health to diagnose properly and also keep the doctor informed about the patient symptoms by properly documenting the symptoms and medical history for the doctor
Detecting the patients need and providing proper care
monitoring Constantly child's temperature, breathing, and blood pressure
Assessing patient(child) for any form of abuse signs and symptoms
Giving full support and care to dying children
Quickly detecting changes in a child's symptoms and responding quickly in emergencies
Helping the patient(child) in managing pain
Helping parents of patients and family members to deal with stress and anxieties
Staying up to date on the latest developments on the field, rules and regulations, equipment, etc.
Please note that pediatric job roles are specialization-specific, read further to know the specific job roles for each type of pediatric nursing.
Pediatric Nurse Job Requirement
Bachelors or Associate degree in Nursing from a university or community college respectively
Be certified as a pediatric nurse
Clinical pediatric experience
Pediatric Nurse Soft Skills
Good verbal communication skills: A pediatric nurse's work is very sensitive and it requires breaking the sad news to parents of children sometimes. We all know that reporting bad news to people is hard and it's harder if it is about their children. Having good verbal communication skills, ability to relate information properly is a very crucial skill in this field. A pediatric nurse must know how to ask the right question, answer questions, and give the report to both parent and pediatric doctor.
Good critical thinking skills: Pediatric nurses must make crucial decisions that will save the children's lives. A pediatric nurse must have the ability to approach with clear minds, think logically and not emotionally, and with precision. He or she must know how to interpret information correctly, analyze data rightly, and evaluate results.
Compassion: This is a very crucial skill every nurse must-have.  Patients and patients' families often get emotionally stressed and overwhelmed in hospitals. They often have anxieties over-diagnosis or pending one, they are often frustrated over their children's slow recovery and sometimes anger. A pediatric nurse must know how to relate with the patient and family with compassion, be sympathetic towards them, and make them feel comfortable.
Be Professional: While being compassionate and friendly towards the patient and family, pediatric nurses must also be professional in their approach. Being professional instills trust in parents and patients. Being professional is also good for the mental health of pediatric nurses because it is very easy to become attached to patients especially when they are little, innocent, and adorable children. Being professional helps pediatric nurses avoid emotional stress over the loss of a patient.
Ability to work together as a team with co-workers: The work of a pediatric nurse requires working together with other professionals like pediatric doctors- co-nurses etc. The ability to work together effectively with other team members is a required skill to thrive in this profession. The ability to relate with other team members will go a long way in the outcome of a patient's treatment.
Pediatric nurses must know how to also communicate effectively with other team members, follow workplace culture, manage differences and work in line with team decisions. A pediatric nurse must understand that He or She cannot treat a patient alone and therefore must pass the necessarily observed symptoms to other team members. A pediatric nurse must be patient, humble, and honest when relating with other team members
Accountability: It is expedient that pediatric nurses be accountable for their actions, it helps the pediatric nurse and the team members know the next thing to do, identify shortcomings, mistakes, and solutions.
Stress Management: This is a highly required and important skill for anyone working in a fast-paced environment such as a hospital. A pediatric nurse must know how to deal with stress to remain focused on the job and relaxed while doing it. A stressed pediatric nurse is a danger to patients because he or she is very prone to make mistakes.
Taking a break from work, learning how to balance work and life, exercising, listening to music, doing whatever makes them happy and relaxed are effective ways to deal with stress. Time management, good organizational skills, and realistic goal setting can help reduce stress for pediatric nurses.
Good critical thinking and observational skill: The ability to see beyond the obvious is a required skill to thrive in this field. Paying good attention to detail is very important and observing critically patients' symptoms, and signs can help improve patient recovery.
Good Children relation skills: A pediatric nurse must first of all be a child lover, know how to relate well with children of all ages, understand how a child communicates, know how to respond to their questions, and be very friendly towards. He or She must be comfortable around children of all ages and must know how to make the children comfortable with them.
Types of Pediatric Nursing
There are four types of pediatric nursing namely:
Direct Pediatric Nurse
Neonatal Nurse
Developmental disability nurse
Palliative pediatric nurse
Direct Pediatric Nurse:
A direct pediatric nurse is a type of nurse that works with pediatric doctors in their offices, clinics, and hospitals. Their job roles include babies, toddlers, tweens, adolescents' checkups, administration of the required specific care for each child following the child's nursing care plan. Other duties include observing each child's vital organs as required, communicating vital information as regards child's health report to the child's parent as required, communicating with children, helping parents and families to handle the stress that comes with child's sickness, always present to help attend to the child and family when needed to relieve their stress, constant checkups for each child, administering immunizations and developmental screening, general child nursing.
Neonatal Nurse
Neonatal nurses' specialty is in working with at-risk newborns. Their main duty and specialty are newborn babies delivered premature care and support or newborns with health defects such as infections, or heart challenges. Neonatal nurses work in the Neonatal Intensive Care Unit (NICU). Common health issues related to newborns taken care of by neonatal nurses include; respiratory health challenges, uncontrollable body temperature, bleeding, poor resistance to contaminants, malnutrition, kidneys, and skin poor growth, jaundice, etc.
Neonatal nurses are known for employing the use of incubators for prematurely born newborn babies' care.  The job role of neonatal nurses includes;
Vital body signs of babies in the neonatal intensive care unit and the incubator
Helping the families of premature babies to cope with the situation
Parents education as regards child's health and health progress
Monitoring of the equipment and ensuring they are working properly.
Developmental Nurse:
Developmental disability nurses specialize in providing care for children with mental and developmental disabilities. These disabilities generally affect the learning ability of a child and also slow or no performance of basic life skills. These disabilities include Down syndrome, Rett syndrome, Autism, etc. Their job roles and duties include:
Feeding of the child
Assist the child to perform bodily functions
Educating parents about the child's disability
Supporting parents to adjust
Helping the child to develop his or her language, speaking, and writing skills
Guiding the parents and child on the use of the medical equipment
Palliative Pediatric Nurse
Palliative pediatric nurses are nurses that specialize in providing care for children that have terminal diseases. They support them, care for them and also help to endure their suffering. They administer the best care for them. They are trained specially in communicating well and compassionately with parents as regards child's health state, and death.  The job role includes;
Good communication with parents as regards child's health state and condition
Working together with other medical professionals in each child's care
Constant presence with the child, observing the child always to note any need
Pediatric Nurse Career Path
The career path of a pediatric nurse starts with education and training. Not just any training but training specifically for pediatric nursing and nursing in general, Pediatric nursing training programs can either be two years (offered by community colleges) or four years (colleges and universities). A certain GPA is required to be enrolled into the program and also a certain GPA is also required to stay admitted in the program.  Below are the stages of the career path of a pediatric nurse
Nursing school
Become registered
Gain relevant working experience
Certification
Nursing School
The career path of a pediatric nurse like every other nursing field starts with going to school. It can either be in a community college (two years) and graduate with an Associates in Nursing certificate in a college (four years) and earn a bachelor's in Nursing. They can choose to start with the two-year community college first and enroll for the four years bachelor later, whichever path they choose, they will reach their goal.  Whether the student chooses the two-year program or the four years program, to be able to apply for jobs and work with the earned certificates it is required that the graduates of nursing programs take the licensure exam.
Become Registered
After graduation from either the two-year program or the four years bachelors' program. It is required and compulsory that nursing graduates of either of these schools write and pass the National Council Licensure Exam (NCLEX) To become licensed and registered. Failure of the exam or not writing it at all will only permit the nurse to work as a practical nurse.  Requirements for taking the exam includes; applying for admission into the Nursing Regulatory Body and Thoroughly following the exam requirements
Gain Relevant Working Experience
After writing and passing the National Council Licensure Exam to become registered, aspiring pediatric nurses often apply and start internship programs that will allow them to work with a pediatric nurse practitioner (certified pediatric nurse) to gain relevant on-the-job experience and training. Most internships last for 12 weeks. After the internship programs, nurses can apply for real pediatric job positions to work as pediatric nurses. To qualify to write the Certified Pediatric Nursing Exam to become a certified Pediatric nurse.
Become Certified
Having a minimum of 1800 hours of clinical experience in 24 months in the field are qualified pediatric nurses to write the Pediatric Nursing Exam to become certified pediatric nurses. This certification enhances pediatric nurses' career growth and makes him or her a professional in the field. Please note that becoming certified is note a working requirement for pediatric nurses. Also, note that further specialization in any of the types of pediatric nursing field listed above will require further training and certifications as required
Getting A Job as A Pediatric Nurse
Getting a job as a pediatric nurse may and may not be competitive, this depends totally on the path you chose i.e., your qualification, the school you want, certification, working experience, and grade, and the demand in the location you are.
pediatric clinics or hospitals prefer nurses with good educational background, going to a good and reputable school is required and a high NCLEX mark or grade. 
Some hospitals only hire BSN's (bachelors). for new graduates, it is required to have internship experience, externship experience, and or experience working as a tech in pediatrics.
Pediatric Nurse Interview Questions and Answers
Below are some pediatric nurse interview questions.
Question: Can we meet you?
For most interviews, this is a common question, and it is always the first to be asked.  The mistake job seekers make is to think that the answer to this question is to simply state their name and education, it is more than this. The recruiters are interested in knowing you in relation to the job you applied for, and in this case, pediatric nursing.  To answer this question, simply tell them a bit about your background, education, then talk about your dreams, and aspirations
Question: Why did you choose this field/why do you want to be a pediatric nurse/why pediatric nurse?
Pediatric nurses are people driven by passion, the passion to help, to contribute positively to humanity, and most importantly, the passion and love for children. Tailor your answer to the above questions in line with your passion, tell them how you love children and want to be a part of making lives better for them.
Question: How do you manage stress?
Pediatric nursing like other nursing fields requires maximum concentration, stress is a source of lack of concentration and recruiters will want to know how you manage it. 
One of the best ways to deal with stress is having a balanced work and personal life, proper planning, and rest. Answer the question by telling them how you balance your work and personal life, mention that you plan and follow them strictly, and your plan includes resting periods.
Question: Why do you want to work here?
Recruiters want to know why you want to work in their hospital/clinic. Answer this question by stating that you love the hospital working environment, and also you did your research about the hospital and you found out that the hospital is a good place to grow in your career.
Question: How do you deal with a difficult patient (child)
Dealing with children is very different from dealing with adults, a pediatric nurse must know how to relate with children according to their age, pediatric nursing job requires a lot of patience, and a real passion for the job ( and not for the pay). Answer this question by stating that you understand that dealing with children can be difficult but you have succeeded in dealing with difficult patients in the past by first of all understanding that you are treating a child, you are always genuinely interested in helping them, you relate with them according to their age and you learn to understand their needs individually. You can go ahead to mention a time when you treated a difficult patient, the challenges you faced, and how you solved them.
Question: What are your five years plan?
Recruiters want to know if apart from working with them, you have personal career plans. This question is best answered by mentioning how you are developing yourself personally, mentioning your plans briefly, the steps you have taken towards achieving it, and the steps you plan to take to achieve it.
In conclusion, recruiters are interested in knowing how passionate a job applicant is about the role he or she applied for, in the case of pediatric nursing, recruiters will be interested in knowing how much you value children, your passion to help them deal with their pain and get better, how comfortable you are with other people, you must show all this in your answers, let them see your love for the job, let them know that you understand the situations surrounding the job, the good and the bad side, let them know that you are able and ready to face and overcome the challenges that come with the job.
Pediatric Nursing Frequently Asked Questions (FAQs)
Question: Do I have to be a nurse first, before I become a pediatric nurse?
Answer: Yes, as a matter of fact, you have to go to a nursing school first, to lay the foundation for your pediatric nursing career.
Question: Is the pediatric nursing job difficult?
Answer: No, a pediatric nursing job is not difficult, it may be hard because of the age group of patients, it takes a lot of patience to treat children, it may be hard sometimes but it is not difficult.
Question: Are pediatric nurses paid well in America?
Answer: Even though pediatric nursing salary in the United States differs from state to state, settings to settings, pediatric nurses are paid well, the salary increase with more qualifications and experience.
Pediatric Nurse Interview Questions- Learn More