Have you ever thought about how to appreciate your clients or what items to give every single month?
Well, in this article we are going to share with you how to create that communication or appreciation plan that sparks referrals in just a few minutes. 
If you're stuck on how to show appreciation, by the end of this article, you're going to have an entire week's worth of ideas that you can plug right into your calendar.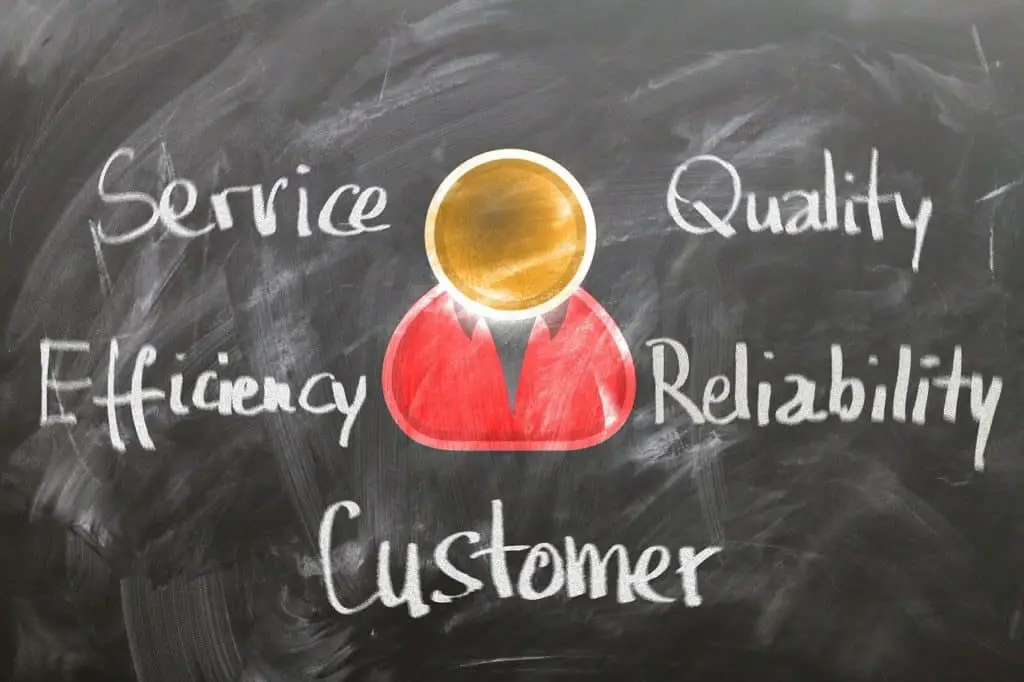 What is customer appreciation day?
Customer appreciation day is an event celebrated by the companies to acknowledge their clients. On this day, the companies or stores generally gift their customers some presents, discounts, coupons, etc. The day can be celebrated by giving the customers presents or throwing a whole party just for them. The event can be celebrated anytime, throughout the year. 
Why should you appreciate your clients/ customers?
It is pretty understandable to think "what is the need to spend dollars on customers to appreciate them?"
Because the truth is even if someone does not appreciate their customers, the customers would probably not stop coming to their shop to buy things. The majority of the customers do not expect anything more than the actual service they are paying for. 
However, it is always better to acknowledge people who help you grow each and every day. And every single customer contributes to the company's overall success. This is because every business works between a seller and a "consumer." And Even though this seems quite a common sense which, in fact is, so many people tend to forget to appreciate their clients. 
Acknowledging or appreciating clients will only result in building more trust and thus making the relationship with them stronger. 
Do not appreciate your customers just for selfish reasons!
It is always better to not expect anything in return when you appreciate your customers. Honestly, most of the people who appreciate their customers expect some profits in return. For instance, when you surprise them with some presents, you want them to talk a word about this with their friends or family. This way it would result in outstanding marketing as well.
As the one who is running a business, it must be pretty understandable to think this way. However, if you would just keep your expectations aside for a moment and genuinely appreciate your clients, that would be more beautiful. 
How to plan a customer's appreciation day?
If you are looking forward to organizing a whole day for your frequent customers as their appreciation day, then here is how you can plan an event. 
Generally, 18th April is celebrated as customer appreciation day, but you can do it anytime you feel like it. You don't have to be particular about the date. 
Plan an event
First, you need to plan what theme you are going for according to your business model. And also figure out what budget you are able to spend on the event. That will help you decide whether you should invite your frequent and loyal customers only or more than that.
Below are some of the ideas you can go for:
1. A dinner at some restaurant.
2. A party at your store's or company's auditorium.
3. A barbeque in the backyard.
4. A donation camp.
5. A small trip to a nearby attraction.
You can add elements to your party or event, according to your preference. For instance, the menu for the dinner party. Or if you are going for a donation camp, what items you are looking forward to giving back to your customers. You can even arrange some games if your customers are mostly kids meaning you own a toy store or something. 
You can give away a small present to each one of your customers who showed up at the event. It doesn't matter how much you spend on the present, because it's the thought that counts. The thought that you took the time and effort for someone to feel special is what counts the most. 
So try to think of something that can be inexpensive yet useful for them. For example, if you are running a gym, then a protein shaker maybe. You can be very creative with this and also print out small notes stating thank you for coming and how much you appreciate them to go with the present. 
Choose the location
Again look at your budget, the number of people you are going to be inviting, and a number of sources available, and based on that choose the location. It can be a restaurant, cafe, club, backyard, or even your company/ store itself. 
Then you need to make some decorations. It doesn't have to be very fancy looking. Instead, focus on keeping the place clean, organized with some minimal decorations. However, in case you have a big budget and don't want to compromise anywhere, then there is no limit on how fancy you could make the place.
Make invitation cards
To invite people that you want to come to the party, you can either do so by mail or hand them the cards personally. 
It would be great if you just make handwritten invitation cards. That would be more heartwarming and inviting. You can go for this idea if there are not many people. 
Mention the title of the event, its details (date, timings, location, purpose), and one or two lines appreciating your customers. That would be more than enough for the card.
If you feel like there are too many people to visit and hand them out the cards, then you can always just email them. You can use different apps to design the invitation card. There are literally so many apps readily available allowing you to customize the cards for free of cost.
How to advertise customer appreciation day?
If your budget for the event is quite high and you want to invite as many people as possible, then advertising the event is the most important part. 
Below are some ideas on how you can advertise the event:
1. Put the posters around the locality and in the store.
2. Post about the event on Facebook or any social media platform where your page is active.
3. From a week prior to the event, talk about the event with all the customers that come to the store. 
4. Invite the customers through the mail. 
Customer appreciation ideas for an entire year!
Other than the official customer appreciation day, you should also try to surprise your customers once in a while. Below are some creative and inexpensive ideas collected for you based on all the months of the year. So, just choose the months that you feel like giving back to your customers and find out that month from the list below. 
January
New year party
Since January is the first month of the year, you can throw a new year's party where you could invite some of your closest customers.
New year special discount
You should put some kind of discount or sale for the first week of January. This must be mandatory because every customer deserves a particular discount for the new year. And I am sure, you all must be already following this rule. Since there are huge sales and offers to go around the market in the New Year, you have a huge competition. And that is why you must come up with the best scheme for this month.
New year present
Anyway, you can also give your customers something based on your business. For instance, if you are running a bakery, you surprise your customers with a small pastry, cupcake, or a cream roll, as a small token of appreciation. This may seem small, but it can bring a huge smile to your customer's face, which will be a lot more worthwhile. You can figure out these based on how much you can spend on giving the customers. 
February
Customer of the week
How this works is every week for the month of February, you can declare a customer of the week. Throughout the week, you could just make a record of your customers and see who topped the bar at the end. Then you can either post the customer's picture on Facebook or list their name on the display in your store for an entire week. This will surely make them feel special.
Then February is when you can have a bowling party too. You can do client events with the themes that you like and suit best for your business. This will be very exciting and will give you the chance to do what you enjoy. 
March 
Scratch off cards
March is a fun month. You can send st. Patty's day cards and a scratch-off. It is a lot of fun because people actually love to get those to see their luck. They might send you a picture saying that they've won which is super fun. It is a dollar per person plus whatever cards that you paid in the portages. So it's very easy.
April
Baseball magnets
April is the start of the baseball season. So you can send baseball magnets with a schedule. People will actually come accustomed to getting that. And again they post this a lot on Facebook and they will thank you for keeping them on the list that year. 
Customer appreciation day party
Then there is national customer appreciation day on April 18th. So you can arrange a whole event as customer appreciation day. Above is the complete detail on how you can do so. 
May
Coffee hour
In May, you can have a coffee hour. You can either go to Starbucks or wherever you want and invite people a couple of days ahead. It's kind of an impromptu thing. And the big deal with this is when you get to have conversations with the people who you're inviting. So maybe only a handful of people come up or twenty people come up to visit. The conversations that you've with the people actually getting there are a huge touch and a way to show gratitude for your customers. 
A little pro tip here is that if you want to sprinkle this throughout the year, you can do this as an appreciation thing by getting a card online and sending them the link and saying have a coffee with me. So you don't even have to be there if you don't have the time for an actual event.
June 
Summer care hamper
Since it is the beginning of the summer season, you can offer your customers things that might be helpful for them to cope with the heat. The most simple yet coolest thing you can do is give your customers a small summer care bundle/ hamper. This does not necessarily have to be huge and contains expensive products. You can simply throw in a couple of items like sunglasses, a hat, a cool water bottle, or maybe lip gloss and sunscreen lotion! You can even just put two items in a cute box and don't forget to add a short note. You can start the note by wishing them happy summers. Then shortly talk about how grateful you are for your customers and how you wish to see them again. You can also write about the items that you are giving them.
July
Independence day cards
July in the USA is a very special and memorable month. And the reason for that is because USA independence day is celebrated on the 4th of July. So, this is the month of celebration for freedom and for independence. On Independence Day, you can give your customers a handwritten note wishing them a happy independence day. If there are kids, you can give them some candy. 
August
Baseball magnet schedules
August is a pre-season for football matches. So, you can send football magnet schedules to some of your customers in the mail. 
Photoshoot
Another thing you can do is make a wall of photographs of your top loyal customers. This will be a perfect idea to create sweet memories. You just have to hire a photographer or maybe see if any of your customers are into photography. Then just schedule a 10 minutes photoshoot. You then have to print out those photographs to put on the wall. Everyone that comes to your cafe or store will think about how you appreciate your customers. And also the ones who are in the photos will feel cool and special.
September
Just some encouragement
Even though the pandemic situation is getting better day by day, there are still many people who struggle to get back to their normal life. There are many students who still haven't been able to resume school. There are numerous people who struggle every day to meet their financial goals for survival. So just figure out if you have any of those people in your top 20 or 30 customers database. If yes, then just provide them some encouragement to fight back strongly in this situation. 
September and October are the months when students struggle to get back to school. So, for this month, if you just do your best to help them stay positive, it will surely go a long way. You don't necessarily have to give them presents, but just let them know how much you appreciate them for being this strong. You can hand out cards, or a self-care kit. Or just anything that you feel will help them stay positive. A small contribution like this can be really helpful.
October
Listen to your customers
This one is not just for October, but for all the months. You have to listen to your customers. It does not just mean listening by ear. You have to understand what your customers need. Ask them for feedback on different things. It will make them realize how much their opinion means to you. 
Help out your customers
Another thing you could do is keep up with your customers' social media and see what is going on in their life and what they want. If someone needs a babysitter, maybe you could help them with finding one. Even if your business does not fall in that category, trying to do your best to help your customers will mean a lot. Because, today, everyone is busy in their own life struggles that they tend to forget to help others or just check on them. This is why everyone needs that one person who is constantly there for them. It will help you build that strong relationship with your customers. 
November
Thank you cards
It is the perfect time for thank you cards. If you do Thanksgiving cards instead of a Christmas or a holiday card that you would typically do, more people will open it. Also, you'll have more people saying thank you for sending that. You want to let the people know that you're sending the thank you cards to show how much you appreciate them. And that'll also show them how integral they are to your business. 
December
Ornaments
What you've got for December? Maybe ornaments for new buyers! As for the Christmas ornaments, there are so many price options. You can get anywhere from a pack of $20 to $30 from Amazon. You can order it at your own address. Or you can do something very fancy from Etsy for $25 or $30, either way, just doing that special something and popping them in a dollar store bag really means a lot to your buyers. It shows them that you took the time to do that. Also, many of them actually post it on Facebook or Instagram.
A small friendly talk to engage with customers
Have a good conversation with anyone that is in your database. There are going to be specific conversations about goals. You can ask them what their goals are for the next year. Or what would they like to happen in that year? The reason these are so important is that you get to hold on to that information as the year goes on. So if you find things or resources that can help make the goal, that's huge for you and you send it to them. 
Result
First things first, let us put it forth that below things will what you possibly will get in return by appreciating your customers. However, it is suggested to not appreciate your customers just to get benefits in return. Do it genuinely. Do it by heart. And the result will automatically be great. 
1. The customer will talk about your services with their family and friends.
2. The customers that you appreciate will take your services more frequently.
3. The ones who are not very frequent will try to be your regulars (since everyone wants some appreciation, right?)
4. Your customers' feedback will make your business improve and grow.
5. Last but not least, you will be satisfied with your work! 
Conclusion
Appreciating the clients or customers is one beautiful thing that anyone could do. It is such a simple yet most important thing. Just like how we tend to build a strong relationship with someone who we know cares about us, appreciating clients results in the same. And in the end, you just want to engage with your customers and build that trust. 
This is why customer appreciation is so important. And the guide for the same is well mentioned in the article above. You will find out everything you need to know about appreciating your clients. 
Frequently Asked Questions
1. When is national customer appreciation day?
It is celebrated on 18th April every year.
2. Is customer appreciation day important to celebrate?
Yes, it is very important to celebrate customer appreciation day to make the relationship with them stronger.
3. Can small businesses celebrate customer appreciation day?
Yes, no matter what the size of the business is, you can arrange the event based on your budget.
Customer Appreciation Day- A Guide