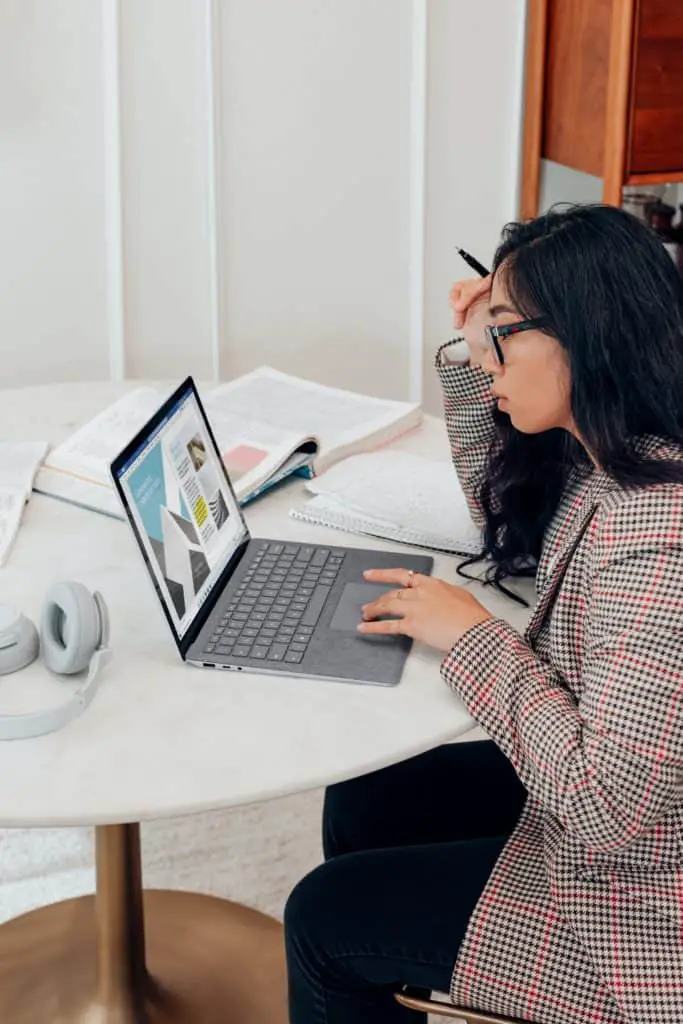 Finance directors are members of a senior management team who are in charge of the financial health of their organization. They combine operational and strategic responsibilities, oversee accounting and financial control departments, and develop a financial plan for its successful long-term growth. Therefore, they must be adaptable and talented to meet a constantly changing set of conditions to accomplish the position. We will mention Finance Director Interview Questions here in this article.
A B.A. in accounting, finance, or corporate management is usually a minimum requirement for a job in the financial sector. However, for leading jobs, such as finance directors or financial managers, the employers may need a Master's degree in business administration, finance, or economics. Certification from a professional association can also help you advance in your career.
Finance directors are expected to give both financial experts and non-specialists excellent analytic and financial management capabilities and the capacity to communicate intricate financial information. You need to know database technology, financial analysis, and reporting applications. Finance directors must have a good track record in financial management and commercial expertise to think strategically and make efficient business choices. To lead the financial department, they must also be strong team players with managerial capabilities.
Finance Director Interview Questions
Below are finance director interview questions with sample answers:
What Is the Job of a Finance Director?
This question will reveal how much knowledge candidates have regarding the job opening. Understand the work responsibilities and Don't think about it, say it.
Sample Answer: The director of finance is in charge of overseeing all financial operations and guiding the company's financial strategy. They're also in charge of accounting staff training. Their primary responsibilities vary from budgeting to reporting on the company's or organization's sales and finances.
How do you stay informed about changes in the financial industry?
The inquiry will reveal whether applicants are strategic in their job as finance directors. Give multiple instances and give particular examples for each.
Sample Answer: I subscribed to several relevant podcasts. In addition to online news sources, I signed up for their newsletter to be informed about any changes or new trends in finance on a national and even worldwide scale.
How can you make sure that your Company follows financial sector laws and regulations?
The finance director is responsible for ensuring that all financial transactions are legal. This inquiry may reveal whether or not applicants are capable of carrying out their tasks. Demonstrate knowledge of many laws that must be followed (business, federal, etc.) and Give a few instances of previous compliances you've come across.
Sample Answer: I'll make sure that each financial activity performed in the organization goes through a review procedure first. To make this duty easier, I may appoint and oversee a team to evaluate and keep track of all rules that must be followed. Failure to complete this critical procedure might jeopardize the company's reputation and success.
Are you familiar with any of the technology that will be used in the finance industry?
It's critical to develop ways to make work easier, including leveraging technology. Demonstrate your ability to use technology to increase performance. Give some instances of technology that you're familiar with.
Sample Answer: Yes, technology is extremely beneficial in the financial sector because of its automation and interoperability. Because data can be backed up, using cloud storage is also more secure in terms of preventing data loss. As a result of my years of study, I am familiar with a variety of software. Since Quickbooks is the most recent one I've used, I'm the most knowledgeable about it.
What would you do if you wanted to buy a new plant for your company?
This question may reveal whether or not a candidate is capable of making decisions. Show how finance and company strategy are intertwined.
Sample Answer: Any purchase may have an impact on the company's finances, so it's critical to weigh the pros and cons beforehand. I'll look into if the acquisition might enhance cash flows even more to make up for the money spent on it. This plan is critical in order to avoid a huge loss for the firm. Based on the analysis, I can recommend whether or not the purchase is essential.
What challenges do you experience while budgeting?
Interviewers may be looking for applicants who have problem-solving expertise and talents. Be aware of the difficulties that may arise while preparing a budget and provide solutions.
Sample Answer: Inaccuracy is one of the most difficult aspects of budgeting. When a firm grows in size, the likelihood of making mistakes increases. If errors or miscalculations occur, not only does the procedure take longer, but it may also take longer to correct the problem. To reduce mistakes, this might be handled by introducing digital-based technologies.
What would you do if one of your employees failed to meet expectations?
As a director, you must be able to deal with people. Thus you must be able to maximize your employees' performance and give help when needed. Demonstrate how you should handle your junior employees. Demonstrate your ability to lead.
Sample Answers: I'll make it a point to monitor each member's performance and morale. Underperformance might be due to a lack of skills or a drop in morale. As a result, I shall talk with the employees to determine the cause of the poor performance. Depending on the gravity of the situation, I will offer assistance. However, I must be cautious not to overstep my own boundaries.
What qualities should a finance director have in order to be successful?
Demonstrate that you have the traits that the organization is looking for in a finance director. Then, align the company's objectives with the essential traits of a finance director. Don't think about the responses.
Sample Answer: A great director of finance should have good interpersonal skills and an understanding of finance and accounting concepts because this position requires them to engage with many people. Great leadership abilities are also required to guarantee that employee productivity is maximized.
What attracts you to this position?
Employers are curious as to why you applied for the position in the first place. Professionally, provide targeted motivation. Please explain why you want to get employed and what you want to get through it.
Sample Answer: I've got years of experience in my current job, and I believe it's time for me to further my career. Given the experiences I've had that may be utilized here, I'm confident that working here would benefit both the firm and me. Aside from putting what I've learned into practice, I'm also working to better my abilities.
What were the biggest obstacles you had to overcome in your previous position? What were your strategies for dealing with the situation?
Interviewers are looking for applicants that can effectively handle and adapt to a variety of situations. So, first, tell them about a time when you faced a serious difficulty. Then, explain what you learned as a result of those obstacles.
Sample Answer: Managing diverse sections of the organization is one of the most difficult challenges I have as a finance director. The finance director's work includes balancing and providing the best management to various sectors, from transactional operations to keeping up with stakeholders. It wasn't easy to manage both simultaneously, but I was well-trained and mentored, and I am now confident in my management abilities.
As a Director of Finance, how would you describe your daily routine?
This is to see how well candidates understand the nature of the work. Provide a list of chores that must be completed daily. Mention a lot of things, but not too much.
Sample Answer: My usual days as a finance director would consist of examining budgets from several company units. The majority of the jobs are financial in nature, and one is to supervise the company's transactions. Aside from that, I need to make sure that all financial operations in the organization are compliant with all applicable rules and laws.
As Director Of Finance, describe your Job Experience briefly.
You may show how knowledgeable you are about the field by providing your experiences. Share your true experiences, provide what abilities you learned earlier if you have no experience working.
Sample Answer: I was one of the teams that had at that time been assigned to assess the company's financial state. We had to predict the future trend and had to put in place tactics to enhance profitability. As a result, compared to the previous month, we managed to boost profit by 30 percent.
As a financial director, what is your biggest weakness?
Applicants must present and explain how weaknesses may be addressed. Share what you're going to do to overcome this shortcoming.
Sample Answer: My greatest weakness is my sympathy for others. I've often been informed that I'm not severe with other individuals. Therefore people often take their jobs lightly under my supervision. On the other hand, I am flexible and frequently enable my team to extend the deadlines. If we deal with challenging stakeholders, that may be a significant problem. I presently consult with someone I know on how to act as a director more assertively.
Conclusion
The 12 questions and answers for a director of financial position can be answered at an interview. It might be useful in preparation for interview sessions for both employers and candidates.
All the best!
Latest Finance Director Interview Questions 2021